Rafael Mandelman announced the opening of his 24th Street headquarters and the first major push for his campaign for D8 supervisor today with an event at the Noe Valley Town Square.
Mandelman, who is challenging incumbent mayoral appointee Jeff Sheehy, talked about the "politics of yes," his campaign slogan. "We know we can build the affordable housing we need," he said. "We know we can feel safe and secure in our neighborhoods. We know we can have a world-class transportation system."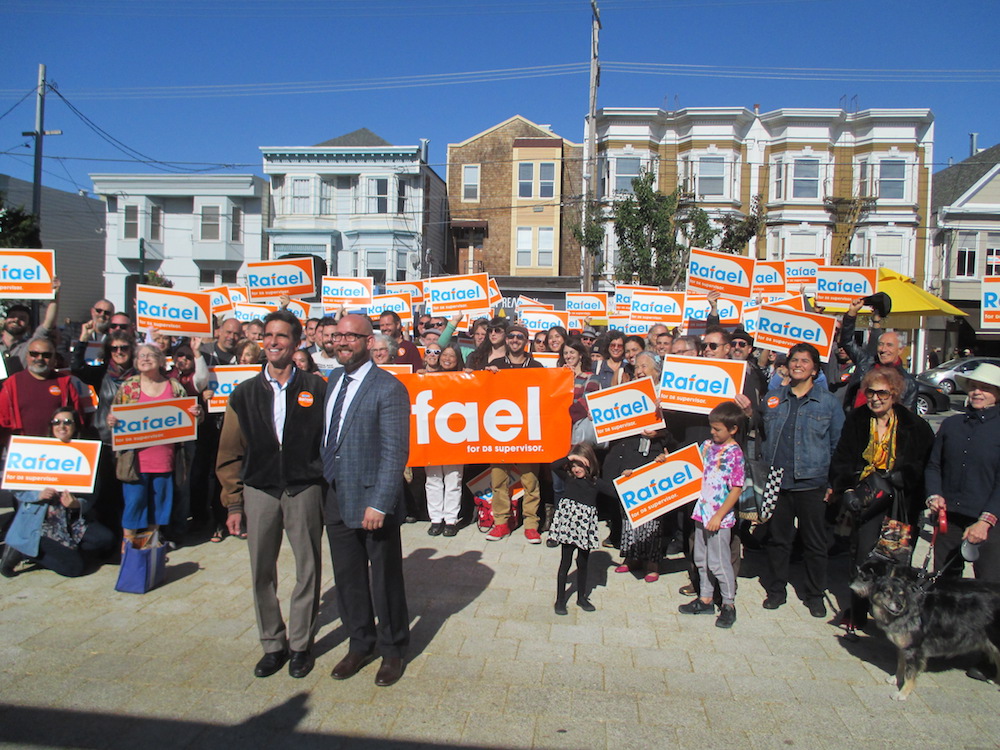 Mandelman has raised more money than Sheehy, and has the backing of both Mark Leno and Tom Ammiano – two LGBT community leaders who are often not on the same side.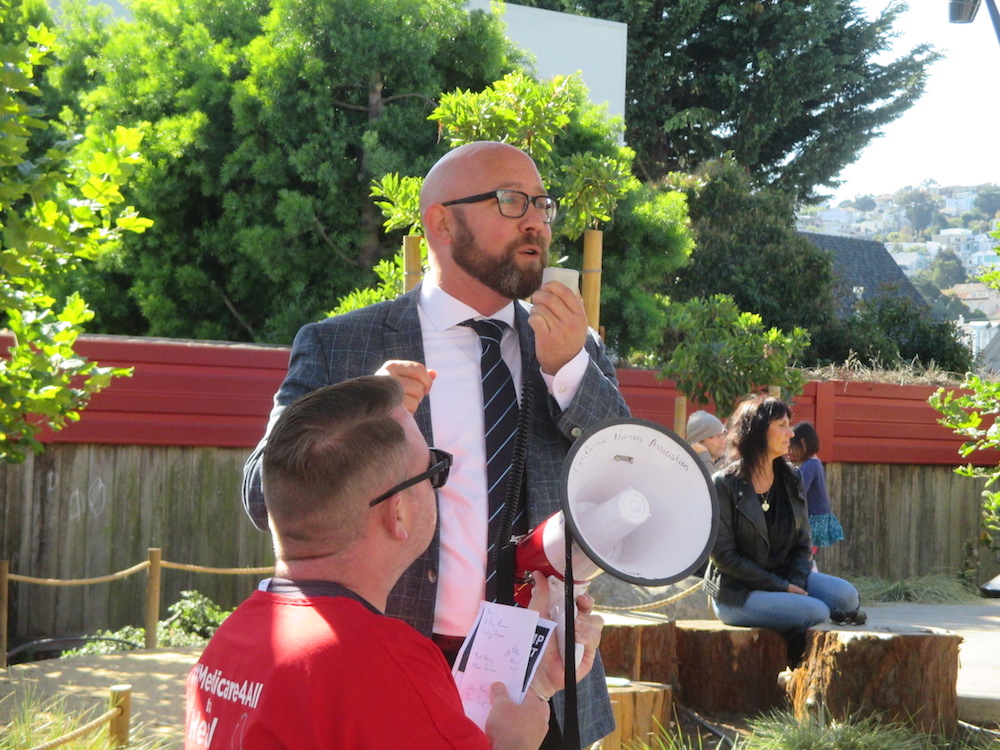 Both said they had disagreed with Mandelman in the past. But both spoke strongly in support of him at the rally.
The diversity of his political support gives Mandelman a huge boost – but at the same time, as he pointed out, the campaign is expecting "a wall of money to pay for a slew of lies."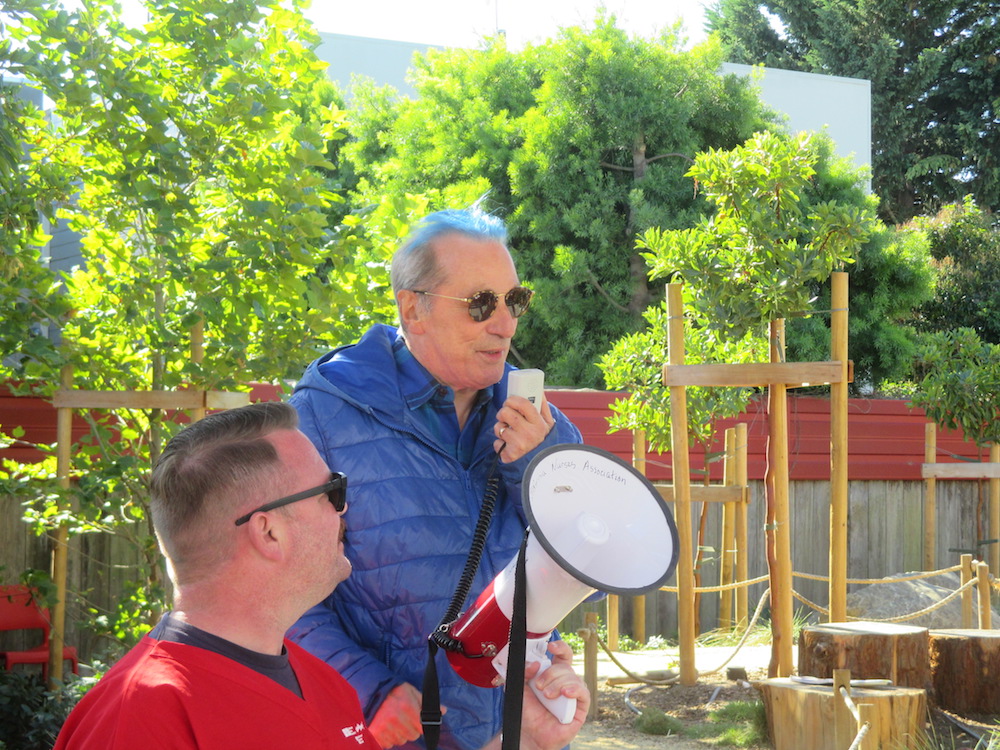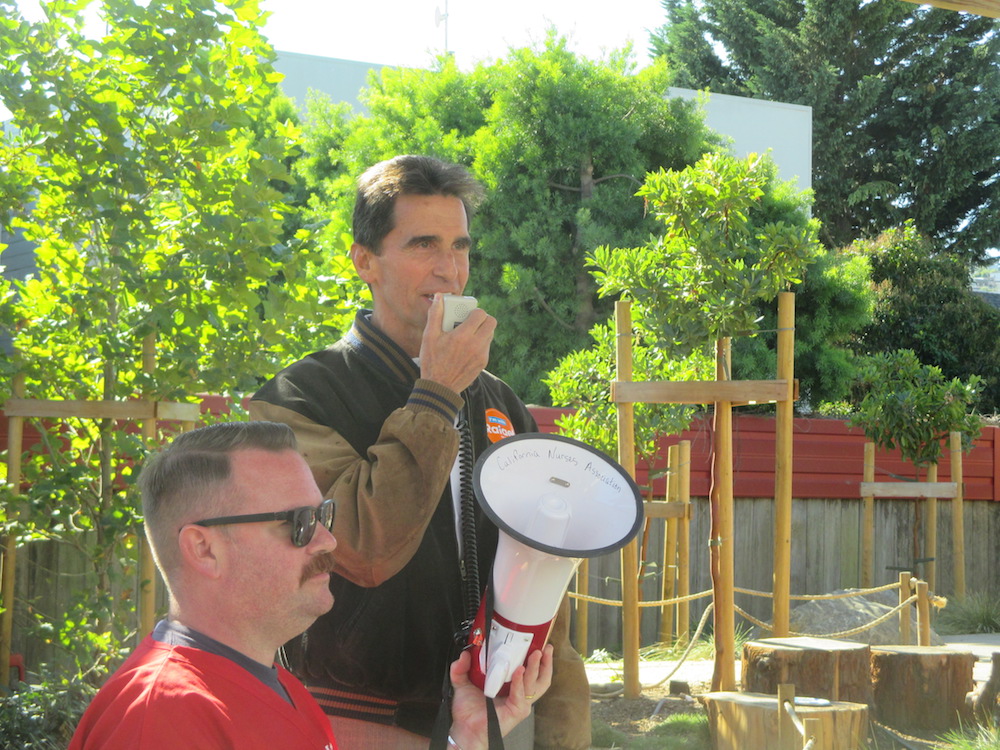 That's because the mayor's allies can and will raise unlimited amounts of money for "independent expenditure" committees to attack Mandelman.
The two will face off for the first time Monday/13 at the LBGT Center at 6:30 for a debate sponsored by the Harvey Milk Club and the Alice B. Toklas Club.