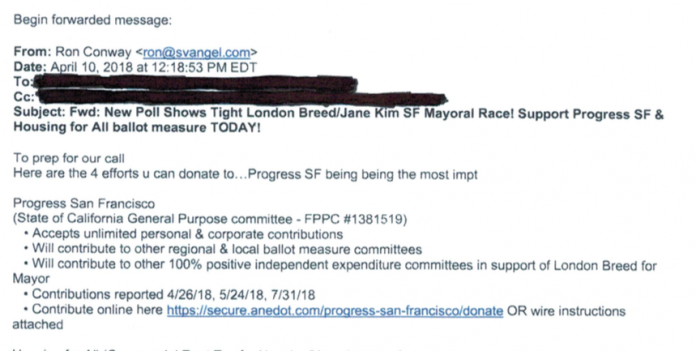 Plutocrat Ron Conway, despite his denials, is taken a major role in the SF mayor's race.
In an April 10 email, a copy of which was provided to 48hills, Conway discusses a phone call – apparently among other key political donors, although their names are blacked out in my copy – about ways to support Sup. London Breed.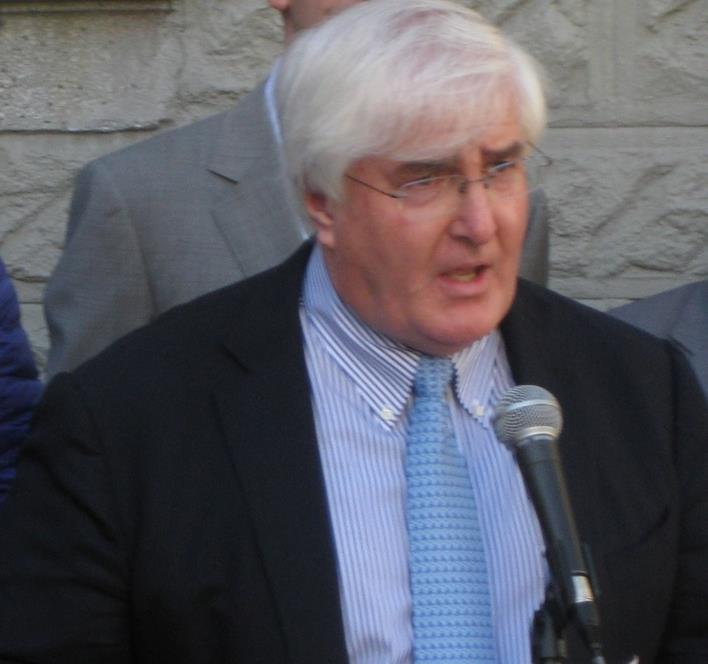 In the letter, he essentially tells donors how to get around campaign finance rules and run unlimited corporate and individual money through a state PAC, Progress SF, which will then donate it to independent-expenditure committees supporting Breed.
In the subject line, Conway writes "New Poll Shows Tight London Breed/Jane Kim Mayoral Race! Support Progress SF!"
The memo also urges support for the Yes on D campaign, the housing measure backed by Sup. Ahsha Safai "with strong support from London Breed" and for the A. Philip Randolph Institute and SF Yimby Action.
Conway has said in the past that he will not play a major role in this race. But his money has been showing up in attack ads against Kim.
Progress SF, under state law, won't have to disclose this round of donors until late May. But we know that the PAC has raised money and is spending it: On April 30, Progress SF dropped $50,000 into an IE controlled by the San Francisco Firefighters (although it's dominated by real-estate interests).
That money has helped fund pro-Breed TV ads.
So we can see the slimy hand of Conway seeking to use his big money to preserve his dominance at City Hall.