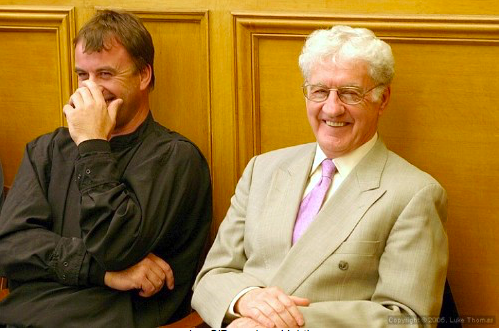 Here's one for the ages: Joe O'Donoghue, longtime leader of the Residential Builders Association and political player in SF, is suing former Mayor Willie Brown – because he says Brown misdirected $50,000 that O'Donoghue wanted spent on an independent campaign to elect London Breed.
The politics here are amazing: Two former allies are at odds – and a charitable nonprofit that Brown sent the money to says it was, indeed, fulfilling O'Donoghue's wish to influence the election.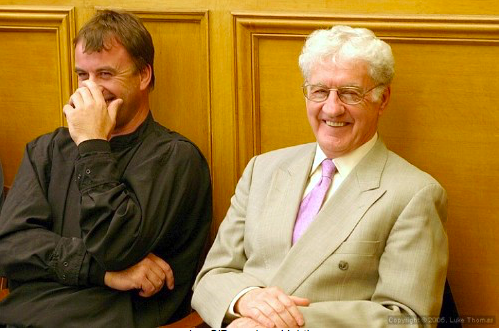 Except that the group that got the money, the A. Philip Randolph Institute, is not allowed to endorse or support any candidate.
This all started, according to O'Donoghue's lawyer, Daniel Berko, in May, when the now-retired contractor called Brown to ask how he could put $50,000 into electing Breed.
O'Dononghue knew he couldn't give that money directly to Breed; that would violate campaign-finance laws. So he wanted Brown to advise him on how to spend it on an independent-expenditure effort.
Brown, Berko told me, promised that if Joe wrote a $50,000 check, it would go to an IE supporting Breed. "He said that something just needed to be set up," Berko said.
There were, at that point, at least two existing IEs supporting Breed. But Brown didn't direct the money to them.
Instead, he asked O'Donoghue to make out the check to APRI – a nonprofit with an SF chapter in the Bayview.
Berko said his client had no idea who APRI was. When he learned that the cash had not gone to a Breed IE, but instead to "a favorite charity of Willie Brown," he asked for his money back.
In a June 9, 2018 letter to Brown, Berko wrote:
Before Mr. O'Donoghue had the $50,000 check delivered to you/A.P.R. Institute, he expressly told you, and you expressly agreed, that the $50,000 was solely to be used as an independent expenditure supporting London Breed in her race for mayor. You also both discussed, before the check was delivered to you, that you would hold the money until an independent committee in support of London Breed supporting her in her run for mayor was formed to receive the money.  Under no circumstances did you have any right to use or direct the money for any other purpose.
Jon Holtzman, a partner in former City Attorney Louise Renne's law firm, which is representing Brown, responded:
We continue to be mystified by your assertions, especially in light of the attached letter from APRI confirming receipt of the funds and describing the excellent work done with the help of your client.  Your client made out the check to APRI; APRI received the check; the funds were used in connection with the election. Further, Mayor Brown has been focused on raising funds for APRI this year, and approached your client for that express purpose. Under these circumstances, any lawsuit you may file would be frivolous.
The letter he mentions comes from the Cochran Law Firm in LA, which is representing APRI. The letter, from attorney James A. Bryant II,  argues that APRI did pretty much what O'Donoghue wanted – have an impact on the SF election:
As this letter will explain below, the donation that your client made afforded the Bayview / Hunters Point community, which comprises of portions voting Districts 10, as well as Districts 5 and 11, the Fillmore and Excelsior (Lakeview) neighborhoods, to have a significant impact on the most recent June 5th election, and the historic mayoral race.
APRI, as Bryant II acknowledges in his letter, can't support any candidate since it's a charitable nonprofit. What the group can do, and has done in the past, is voter turnout work: As long as you don't promote one candidate but just encourage everyone to vote, you're fine under the IRS rules.
But the letter implies that, since the voter turnout work was in African American communities, the donation helped Breed – which is what O'Donoughue wanted to do.
Berko told me that his client now gets a tax write-off for giving to a nonprofit – but that's not what he wanted. He wanted the money to go to a pro-Breed IE.
Holtzman told me he hadn't seen the complaint yet.
If this doesn't settle soon, the discovery is going to be really, really interesting.