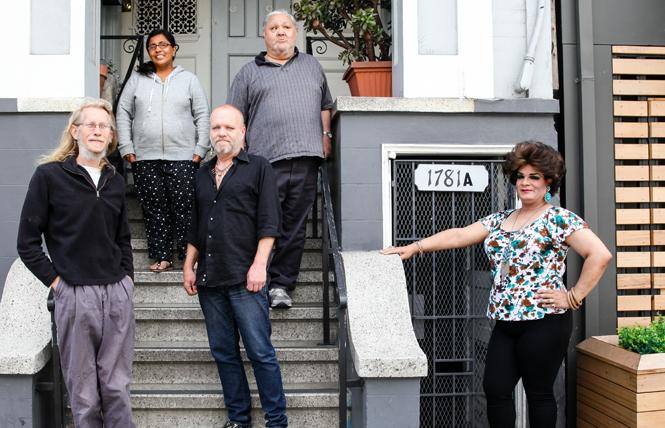 Three longtime drag queens—including an Empress of the charitable Imperial Court of San Francisco—and two housemates received an Ellis Act notice to vacate their Castro home—but they are fighting back. (A rally will be held outside the home to support them Mon/6, 5pm-7pm at 1781 15th Street, SF.)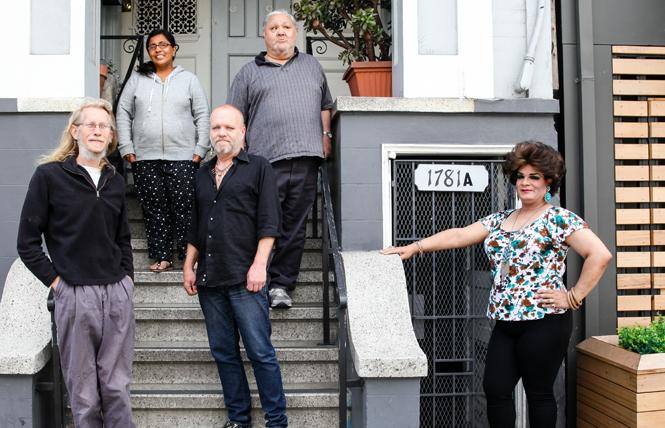 In a case detailed in the Bay Area Reporter, Empress Alexis Miranda, Renita Valdez, Logos Branchflower, and others received the eviction notice last year, and filed a lawsuit against the building's owners in October. The lawsuit alleges LGBT discrimination, and "alleges the tenants have faced unfair treatment because of the "disgust and disapproval of [the] plaintiffs … because of their sexual orientation, sexual expression, and practice of dressing in drag," according to the BAR.   
Miranda has lived in the home for 15 years, Valdez for 22. Under California law, the Ellis Act allows landlords to evict residential tenants if the landlords are going "out of the rental business." The owners are offering $50,000 to be split among all five tenants as compensation for their eviction, according to the BAR. 
The suit against the property owners, married couple Leslie Wan and Brian Keller, goes to trial in November. Wan and Keller deny the charges. 
Press release below: 
DRAG QUEENS FACE EVICTION, PART OF DE-GAYING OF SF San Francisco – A protest will be held this Monday, August 6, 5-7pm, at 1781 15th Street where two well-known drag queens, Alexis Miranda and Renita Valdez (AKA Fredy Miranda and Richard Padilla), are facing an Ellis Act eviction, part of what they feel is the de-gaying of a city known throughout the world as a refuge for LGBT people.
Protesters will demand that the Ellis Act be withdrawn and Miranda and Valdez be allowed to stay in their homes. Miranda and Valdez are also suing their landlords, Leslie Wan and Brian Keller, in part for unfair treatment based on "their sexual orientation, sexual expression and practice of dressing in drag." That lawsuit is scheduled for trial in November. Miranda has lived in his apartment for 15 and Valdez for 22 years.
Three other people live in the building. The tenants have been fighting to stay in their homes since Wan and Keller first bought the building in 2014. Two gay men who lived on the top floor were displaced after the building was sold, an apartment the landlords now occupy. "Where are we supposed to go?" asked Miranda, who is a bartender/show director at Divas Nightclub and Bar, the only transgender night club in California.
"We, like so many other LGBT people, are being pushed out of SF. The city that once welcomed us is now letting profiteers come in and kick us out." "Alexis is Latino and I'm Filipino and Latino," said Valdez. "The Latino and the Filipino communities are also being pushed out. What is SF going to be without the diversity that it has always celebrated? We want to stay in our homes. That's all we're asking."