A huge, energized crowd piled into Mission District event space Gray Area tonight to hear Alexandria Ocasio-Cortez, who stunned the Democratic Party with her victory in a Bronx Congressional primary, talk about organizing and changing politics as usual in the US.
More than 900 people bought tickets for the event, raising $15,000 for Ocasio-Cortez, all in contributions of less than $50.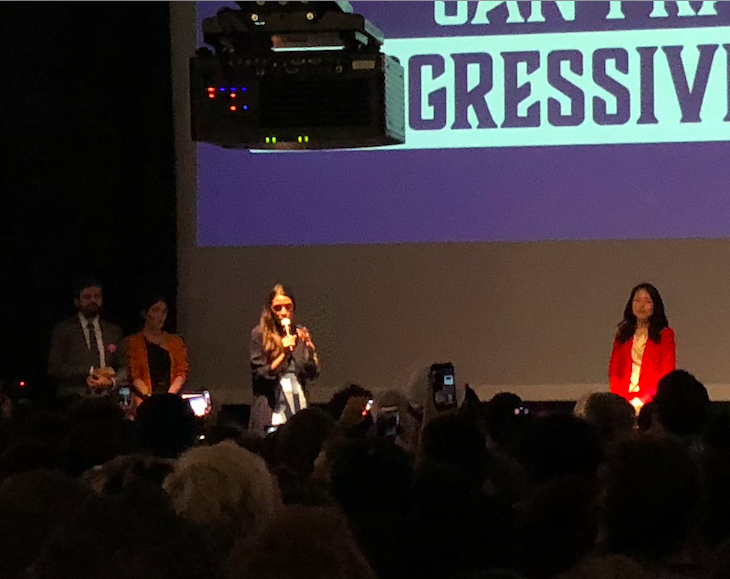 The event was a high-profile victory for the San Francisco Progressive Alliance, which – in just a few days – pulled off a giant political rally.
And the entire event was a direct challenge to the establishment of the Democratic Party.
"Not all Democrats are the same," Ocasio-Cortez said when she took the stage.
She gave an inspiring speech – not canned, not slick, just genuine. She said that a couple of months before the election that vaulted her into national fame, she was still tending bar. "There is no way to prepare as a human being" for what has happened to her, she said.
But she struck the note that defines how the young, Berniecrat, Democratic Socialists of American movement is shaking up the party power structure.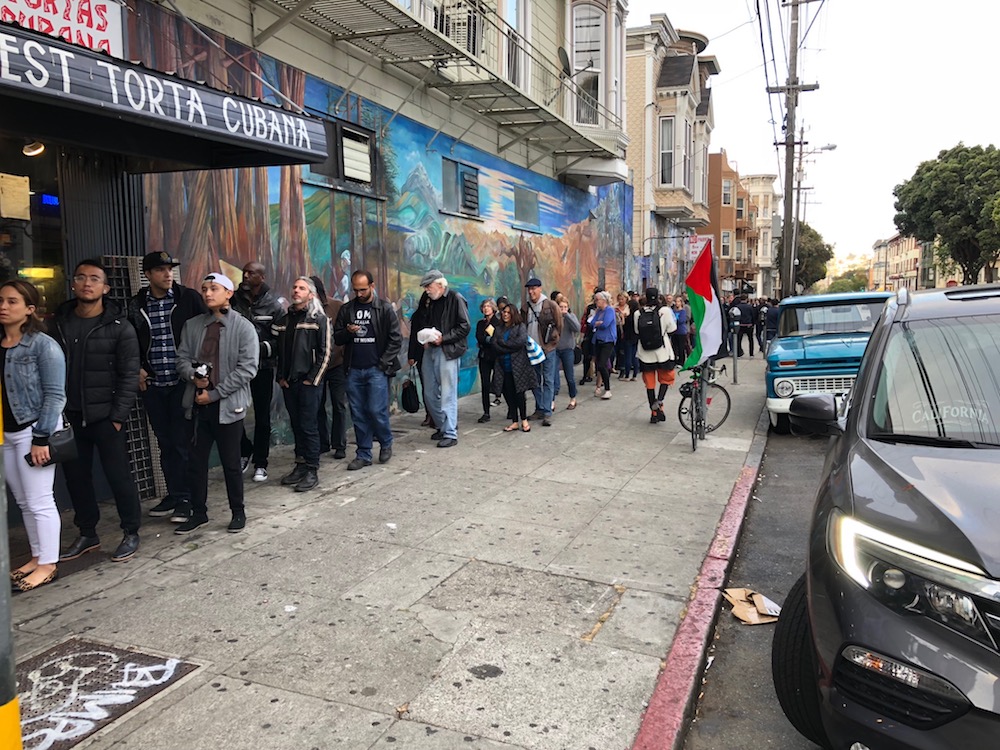 "In the wealthiest society in the history of humanity," she said, "we can have nice things."
For far too long, the Democratic Party has forgotten one of its fundamental premises: If you ask people to pay taxes, you have to give them something in exchange. You have to give them, as Ocasio-Cortez said, what we all want.
That's free, quality education. That's universal health care. That's affordable social housing. That's affordable child-care. That's jobs that pay a living wage and a guaranteed safety net and decent retirement.
These are things this country can do – but the Democratic Party establishment is afraid to talk about.
She also promoted the strategy that got her a primary victory that will almost certainly lead to a seat in Congress: Getting more people to vote. The challenge, she said, "is not red to blue – it's non-voter to voter." It's expanding the electorate.
"We are going to champion the needs of working class Americans," she told the crowd, to huge cheers. "And when we do, we will take over."
Rep. Nancy Pelosi, who has largely dismissed the Ocasio-Cortez message, was not in the crowd. But I hope somehow that she was listening.