The Pilipinx American Library, a non-circulating library in the reading room at the Asian Art Museum, has bean bag chairs, a table with books laid out, and shelves brimming with titles by Filipino American authors. It feels very comfortable to the creator, PJ Gubatina Policarpio. 
"This is like my living room," he says. 
When some people at the Queens Museum of Art asked Policarpio to do a day-long "activation" at Jackson Height's Diversity Plaza, he decided on a book fest, and invited Filipino America writers like Mia Alvar, Gina Apostol, and Bino Realuyo.
The authors read on a platform in front of a barbershop, he says. 
"Gina loved it," he said. "She came up to me and said, 'Well, this isn't Barnes and Noble.'"
Policarpio and co-creator Emmy Catedral started going to events like "Diversify the Space" and thinking about different ways they could present the library. When Policarpio moved out to San Francisco to take a job as the youth program manager at the Contemporary Jewish Museum, the senior educator of contemporary art at the Asian Art Museum, Marc Mayer, asked about doing the library here. 
Policarpio is particularly excited to have it be indoors. A quote on the wall reads, "I dreamt of a place to gather . . . " from the historian, activist and poet Al Robles. Along with the books installation—many of them from his collection—Policarpio has been facilitating  events throughout the month of August, including one on oral history, a screening of a documentary about Robles, and readings.
Help us save local journalism!
Every tax-deductible donation helps us grow to cover the issues that mean the most to our community. Become a 48 Hills Hero and support the only daily progressive news source in the Bay Area.
On August 30, they will host the Kearny Street Workshop's Interdisciplinary Writers Lab Final Reading, where artists who have been in a three-month program will present their work.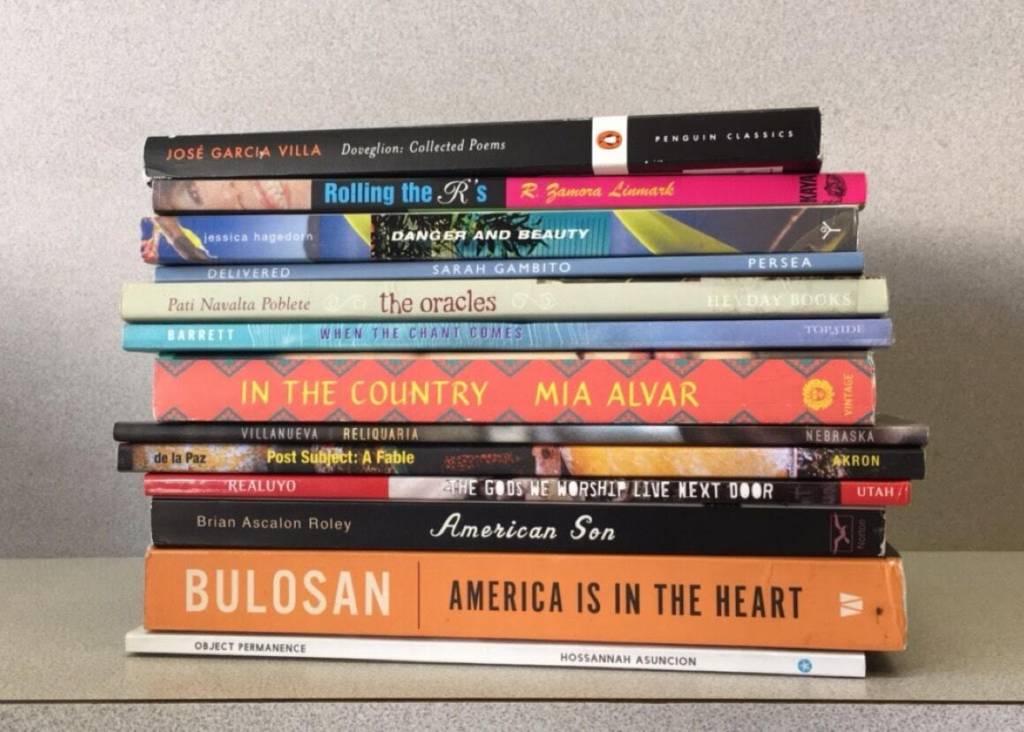 Policarpio intended the library to highlight Robles, poet Barbara Jane Reyes, and the Kearny Street Workshop, an arts organization that supports work by Asian Pacific Americans, founded in 1972 at the International Hotel on Kearny Street. 
The first time Jason Bayani heard about KSW was when one of his professors at San Francisco State got his work published by the organization. Now he's the artistic director. He says the organization gives Asian American artists opportunities not otherwise available and seeing the authors they published and hosted at readings, made him believe he could be a writer. To see those writers' books now at PAL means a lot, he says. 
"KSW provided artists visibility and an opportunity  to explore their culture," he said. "For someone to walk into PAL and see all these books is significant. There's a lot of talk about representation with Crazy Rich Asians, but that's not the main thing for me. It's to see a whole spectrum of experience."
Reyes, who moved from Manila when she was two and grew up in the Bay Area, says reading Jessica Hagedorn's acclaimed Dogeaters when she was in college at UC Berkeley made her realize she could be a writer. 
"Just to see this language, especially colloquialisms and swearing and the way people interacted with one another was pretty familiar and weird to see in a book that was getting so much attention outside of Filipinos," she said. "That was a big light bulb that if this girl who was a scrappy Filipina teenager in San Francisco could do this thing, there's no reason why I can't pursue writing as well."
Kearny Street Workshop and Robles were also important to Reyes' development as a writer, she says. She would get invited to events and parties to read her poems, and Robles was always welcoming, she says.
"Al Robles would come to events and always talk about, "You young bloods are the future," and I was like, 'Oh, my God, I'm one of the young bloods, yay!' He had so much enthusiasm, and he was so excited to see young people writing and caring about writing and about our communities"
Now young people are coming to the PAL events, like the one on oral history, Policarpio says. 
"A lot of the students came, and for a lot of them it's their first time here at the Asian Art Museum," he said. "It was inspiring  to have 18-23 year-olds teaching each other to collect their narratives, and to see a lot of these books come alive in a different ways for them."
KEARNY STREET WORKSHOP'S INTERDISCIPLINARY WRITERS LAB 2018
August 30
Asian Art Museum
Tickets and more info here