What do you do as a physician when you have all of the best medicines in the world, but can't treat a patient's disease simply because they don't have a place to call home?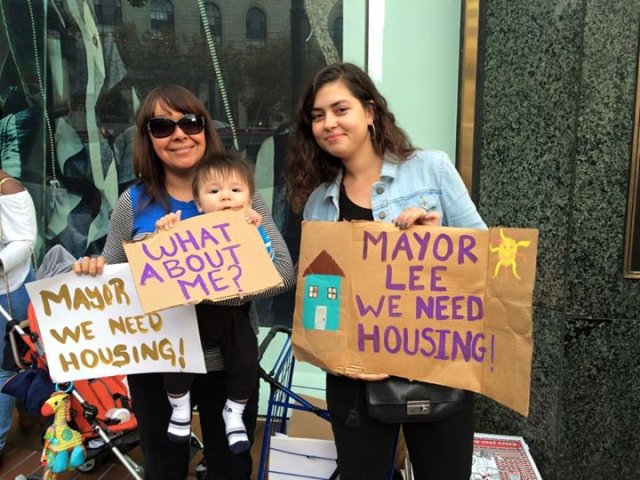 This was the question I struggled with as I entered Ms. Anderson's hospital room. Ms. Anderson was a San Francisco native and shipyard worker for the majority of her adult life before she was laid off over thirty years ago. Due to a work injury, she couldn't find another job and lost her home, living on the streets for the past three decades. Like the overwhelming majority of homeless in San Franciscans, she was formerly housed in San Francisco.  
I had met Ms. Anderson two weeks earlier when she came into the Emergency Department with a broken hip. We admitted her into the hospital for a work-up and ultimately found that she had a new diagnosis of a cancer called lymphoma. Because of her memory impairment, we had the same heartbreaking conversation multiple times, with her desperately asking for treatment for her potentially curable cancer, because without it she would surely die.
The good news was that her type of cancer had relatively good outcomes if treated promptly with chemotherapy. However, chemotherapy often meant severe side effects like frequent vomiting, nausea, and sometimes even urinary and bowel incontinence that anyone would find difficult to manage in a home, let alone while homeless without stable access to a bathroom. Treatment also required frequent appointments to monitor disease progress, and we weren't sure if she could manage these successfully with her memory impairment.
Because of this, I came to give the news that treating her cancer might not be possible. While sharing this, I held back tears, knowing that if she had had a home, treatment wouldn't be a question of if but when.
In the course of one year in San Francisco, more than 21,000 people will experience homelessness like Ms. Anderson. However, as a city where homelessness is repeatedly cited as the number one issue for its citizens, San Francisco only spends about 3 percent of its $11 billion dollar budget on homelessness. Proposition C on the upcoming November ballot, titled Our City Our Home, is a voter-initiated ballot that would raise approximately $300 million to increase funding towards solving homelessness.
Prop C would have helped someone like Ms. Anderson, because it would help keep people in their homes or help get our sickest patients off the streets and into stable housing. With Prop C, we would have enough money to provide eviction prevention assistance and keep thousands of families housed each year. The funds would be raised by a 0.5 percent gross receipts tax on businesses that make more than $50 million dollars a year, which is a small tax compared to the 14 percent federal tax cut these companies recently received from the Trump administration. More than 100 San Francisco organizations already support Prop C, including physicians, educators, social workers, and many small businesses.
Opponents of Prop C argue why spend more on homelessness when San Francisco already spends so much? But when faced with the dire situations like those of Ms. Anderson, it becomes not an issue of economics but a matter of human conscience. San Francisco's citizens currently have a meaningful opportunity to help the fight against homelessness for the first time in over a decade by supporting Prop C, because it is a bill that values care for all human life, no matter the situation. I hope like me others will vote Yes on Prop C this November, because a San Francisco that believes in helping people like Ms. Anderson is the San Francisco I want to live in.
Dr. Leslie Suen is an Internal Medicine Primary Care resident physician at UCSF and Zuckerberg San Francisco General Hospital. She previously has worked for the SF Department of Public Health to improve delivery of healthcare services to homeless communities. The opinions expressed are entirely her own. 
Medical Professionals for Prop. C will be holding a press conference Wednesday/17 at SF General Hospital, Info is here.