"I just want a world where we can live our lives, where we can be ourselves free from this pressure of always having to fear for our safety, and the safety of those who look like us. I'm so tired of wondering if who I am will get me beaten or killed, just for walking down the street."
Derron Thweatt was on the bullhorn at Harvey Milk Plaza on Wednesday evening, at an emotional gathering of black queer people and allies addressing fear and bigotry in the wake of a heinous racist, homophobic attack in Chicago on "Empire" actor Jussie Smollett. Smollett, a gay Black man, was beaten Tuesday at 2am by two men in ski masks who called him the N-word, the F-word, and put a noose around his neck and poured a substance on him before yelling "This is MAGA country." Smollett had previously received a letter containing an anti-gay epithet and white powder, according to the Chicago Tribune.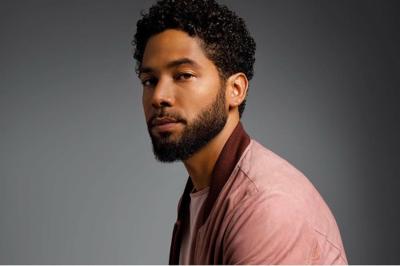 The vicious attack on such a prominent member of their community has stunned, if not wholly surprised, black queer people, already feeling vulnerable under the Trump administration's racist policies and white supremacist-coddling, not to mention a legacy of police brutality and the continued murderous assault against Black transgender people in the US. 
"I wasn't gonna post anything about the #JussieSmollett ordeal," one Black queer friend wrote on Facebook, "but the truth is that as a Queer Black person, I am not safe. A lot of my friends are not safe. And tbh it's time we all armed ourselves and #bashback." They later challenged their broader community to step us: "What are you white and Non Black queers doing to protect our Black queer people?" 
Tonight's rally was an impromptu cry of frustration and help, as well as a potentially healing gesture to allow Black queer people to speak unimpeded about their fears—and be believed. "None of his was planned out, Thweatt told me at the rally. "I was just so upset that I threw up a Facebook event page looking for community." He told the assembly, "We want our words to be believed. Our fears are real. These attacks on our person are real. Believe us." In the meantime, he urged other Black queer people to stay strong and to keep speaking out.  
After Thweatt spoke, community activist Shaun Haines took the bullhorn to encourage everyone to attend the upcoming "When 'POC' is Not Enough: Anti-Blackness in LGBTQ Communities" community forum at Strut in the Castro on February 21.