ONSTAGE When Dipika Guha got her Bachelor's degree in English from University College London, she wasn't thinking of being a playwright. She'd just moved with her family from Russia, and before that she'd been living in India, so mostly she was concentrating on just adapting to the environment. And she didn't consider writing plays as a viable job. 
"I was sort of unaware new plays were being written," she said. "We read some Chekhov and Ibsen, and after I graduated I worked at BBC Radio Drama, and that was the first time I became aware that new writing was happening."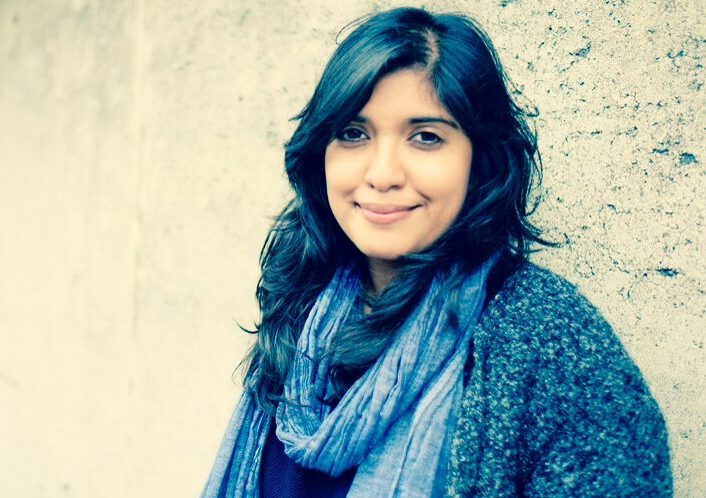 After that Guha went on to a young writers program at the Royal Court in London, joining in the "great and wonderful and unhappy plight of writers in rooms everywhere," as she tells it .
Guha's most recent work, Yoga Play, opens at the San Francisco Playhouse on March 16. The play is a comedy, in which "yoga apparel giant Jojomon is hit with a terrible scandal that sends them into freefall. Desperate to recover their earnings and reputation, newly hired CEO Joan stakes everything on an unlikely plan."
Guha says she owes Yoga Play, and pretty much every play she has written, to the Pulitzer Prize winning- playwright Paula Vogel. After Guha wrote her first play, she sent it to Vogel, who was teaching at Brown University at the time. 
"She called me a couple months later and said, 'I've got very bad news for you. I think you're a playwright, and I think you should come to Brown and study playwriting with me.' So she is responsible, for better or worse, for my career."
When Vogel moved to Yale, Guha went with her, getting her M.F.A. from the Yale School of Drama. Her plays include The Art of Gaman, Unreliable, and Azaan. She also writes for TV, currently working on Rainy Day People for AMC, about a family-run wellness clinic to treat addiction.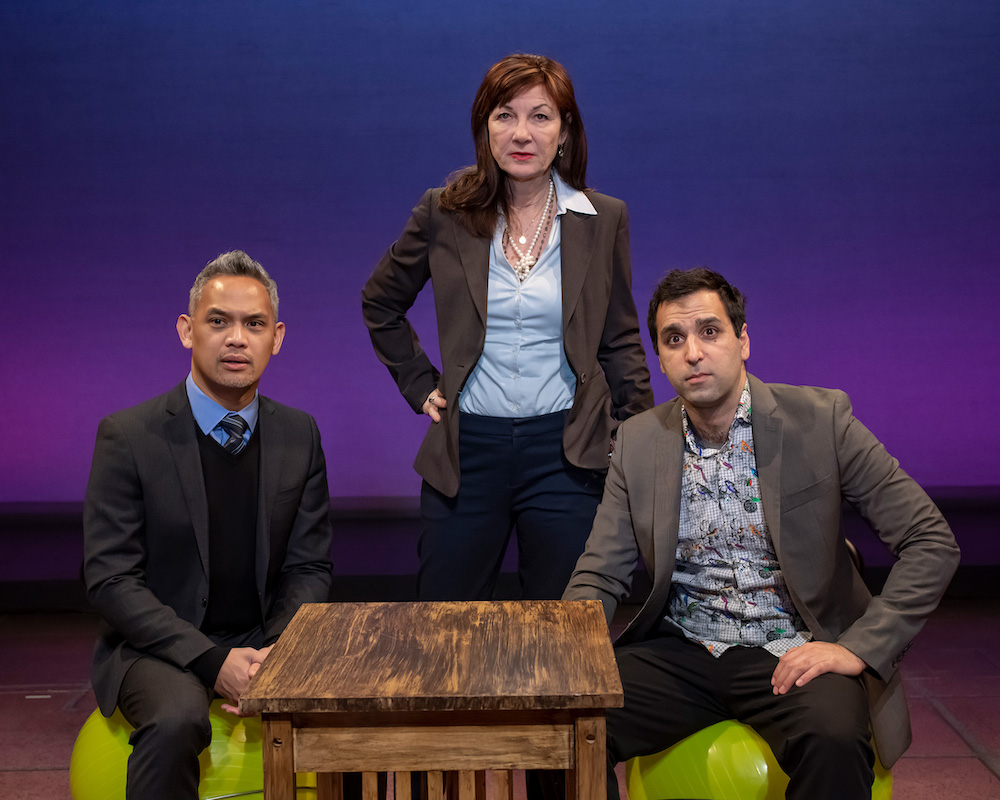 Guha considers herself lucky to be doing what she's doing. 
"I didn't just like theater—I loved it right from when I was a child," she said. "I had a visceral reaction when I was onstage. When I was seeing theater and doing it myself, I was so unspeakably happy just somewhere really deep. It took a long time to realize I could be brave enough to do it. I didn't know how to make a living at it. There were no artists in my family. I took a long time to decide I loved it enough to throw myself at it."
Yoga Play came about when South Coast Repertory commissioned Guha to write a play having to do with Orange County. She had come to California with her husband, who is studying at the University of California, Berkeley, and was thinking about the state, and what it means in people's imaginations. Guha thought of California as a place to come to reinvent yourself. For her, it symbolized the peace movement, and she also thought of it as a place people come to make money. She saw the desire for money and peace intersecting in yoga and commercialism. (According to its notes, "Yoga Play is a journey towards enlightenment in a world determined to sell it.")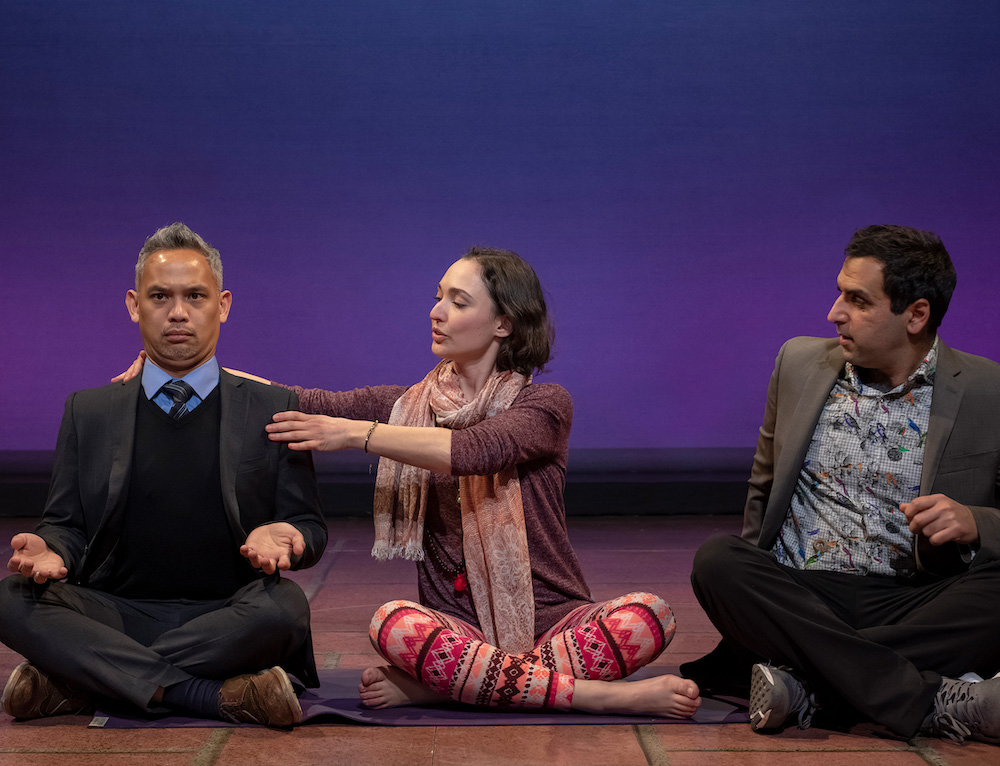 Guha hadn't gone to yoga classes in India, but she started to in Berkley and Orange County for research. She had an experience in class (which she didn't want to reveal so as not to give away too much) that crystallized the turning point in the play. 
"I will say I was the only person of color in that room and the teacher thought I was supposed to know about something because I was Indian," she said. 
Writing comedy is unusual for Guha, but it was something she enjoyed, working with a group of playwrights at Berkeley Repertory Theatre and then attending a retreat and doing workshops at South Coast. 
"It was so fun," she said. "I loved the process of writing this play—it was very joyful."
YOGA PLAY
March 12- April 20
San Francisco Playhouse
Tickets and more info here