In Halston, the new biopic about the visionary American fashion designer, director Frédéric Tcheng makes every effort to remain objective when portraying the contentious legal battle between Halston and his parent company, ESMARK.
But it was impossible for the Dior and I and Valentino: The Last Emperor director to maintain total impartiality when he described to 48 Hills the gross degradations that the mega-corporation perpetrated against Halston⁠—selling off his precious dress samples and erasing all of his videotapes, full of rare archival footage,⁠ after firing him for insubordination.
"The dresses were sold in a fire sale, so now it's hard for any museum to have a substantial collection because it's all here and there," Tcheng mourned. "They erased the tapes to make blank tapes to sell to the next tenant, which is ridiculous. They must have made $200 at most. [Halston's boss] Carl Epstein and others have said it was a business decision, but Carl was just trying to humiliate him."
Many of those close to Halston saw the move as a blatant attempt to erase the memory of the creative genius who put the pillbox hat on Jacqueline Kennedy before rising to international fame in the 1970s with his unstructured dress designs that moved with his clientele's bodies and becoming "the most successful single individual in the history of American fashion," according to talk show host Phil Donohue.
Thankfully, Halston had previously made copies of the tapes, many of which serve as the basis for the documentary, along with rare archival footage and interviews with the designer's family, friends, and collaborators including Liza Minelli, Pat Cleveland, Elsa Peretti, Naeem Khan, and Marissa Berenson.
I spoke to Tcheng and producer Roland Ballester about uncovering the man behind the sunglasses, the legal battles that tore his company apart, his time in San Francisco, and why he should be remembered as an LGBTQ trailblazer.
48 HILLS There have been other Halston documentaries on TV and the silver screen. How would you make yours different?
FRÉDÉRIC TCHENG When I first met Roland, I was a little bit on the fence because of these other portraits of Halston that were out in the world. I had this idea that he was just a one-dimensional guy that was out at Studio 54 and it was all about the drugs and partying, and that's what those projects have focused on, unfortunately.
Halston's niece, Lesley Frowick, whom Roland had personal contact with—she had written a book [2014's Halston: Inventing American Fashion] and was now interested in collaborating on a film with Roland—opened up a completely different side of Halston, the personal side, the family side and that made a huge difference to me as a filmmaker.
ROLAND BALLESTER Not only did we have a lot of access to the personal side but also to the business side. We also got to see documents that no one had seen before given to us by the business and legal people on both sides of the Halston dilemma, both from his attorney and also the business people from his camp and also the ones from the ESMARK camp.
48 HILLS How impartial can you be in your portrayal of Halston with the family involved?
FRÉDÉRIC TCHENG I can be totally unbiased. We had no one breathing down our neck at all. Leslie Frowick saw the film one week before Sundance. It was part of the agreement from the beginning. I was very adamant that I want final cut, so even though we worked with great partners at CNN and Amazon, they never told us what to do and we were able to make it on our own and say what we want to say.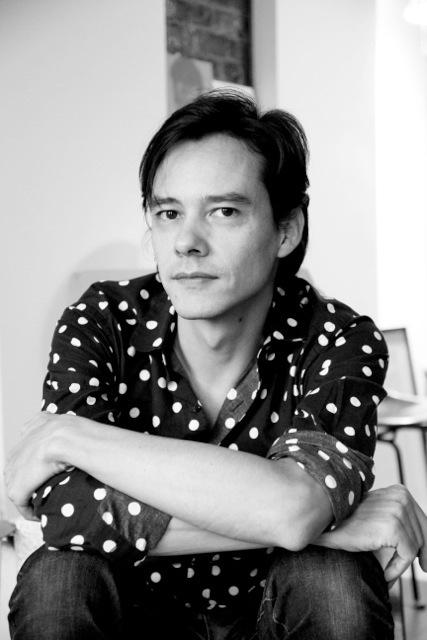 48 HILLS How did you overcome challenging moments during interviews for the documentary, such as when Liza said she wouldn't talk about Halston's drug use, or when you confronted Halston's attorney about changing the locks to his office, or Carl Epstein about selling off Halston's sample dresses?
FRÉDÉRIC TCHENG The challenge is to walk that line between making people comfortable and having a lot of empathy, so they open up and tell their story to you but not forgetting that the other part of my job is also to confront them with some of the shortcomings of their contributions. Or if they're saying something wrong, to rectify it and probe them.
I get that I'm not a journalist, but I do a lot of homework and I'm very diligent about reading absolutely everything, knowing the timeline like the back of my hand. That's the only way you can begin to understand the story and try to decipher what's wrong between the corporation's narrative and Halston's narrative.
It's an investigation, not just trying to find a person's character and emotions but also into the facts of what happened, especially that year because there were two narratives fighting against each other.
48 HILLS After all your research, who do you believe is more to blame: Halston or ESMARK?
FRÉDÉRIC TCHENG What the corporation said was that Halston was out of control and incapacitated, and Halston's side was saying the corporation was being completely unreasonable and doing something that was almost illegal. I don't think one side is more to blame than the other side. I think it's really just two different worlds with different world views.
Halston comes in with the belief that he's built this grand 100-percent-him business and his name is on the door and he worked tirelessly for 20 years to build it, so he feels like he owns it. The corporation comes at it from a purely business-legal standpoint where they feel that he's sold his name, so it's theirs. He's just an employee. So I think Halston was on a winning streak but then his feet lost touch with the earth and the corporations knocked him over.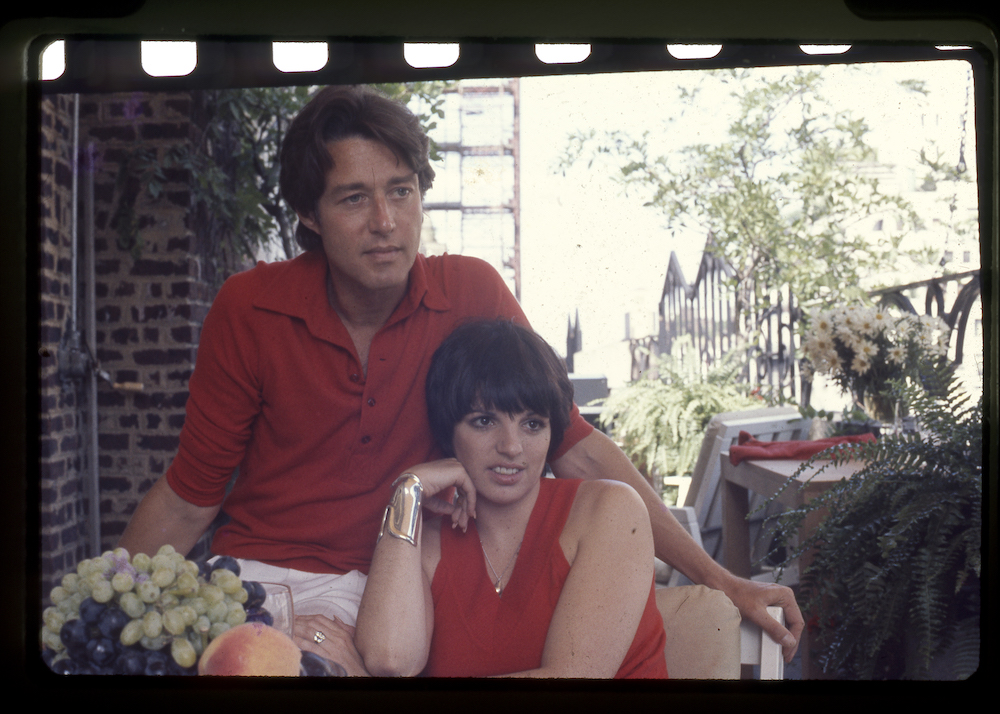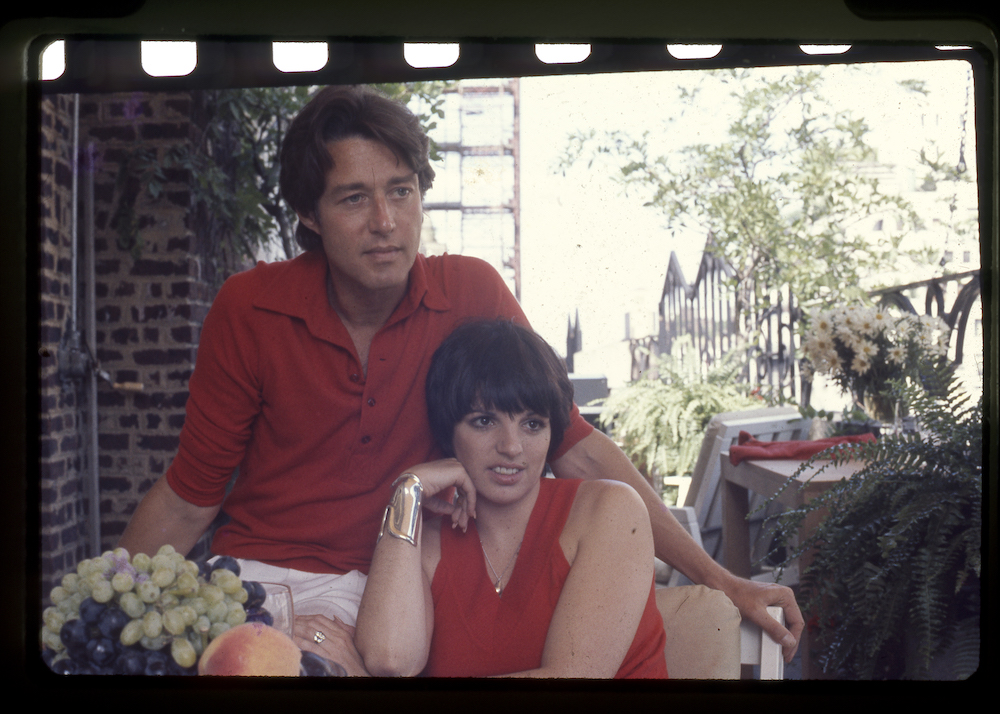 48 HILLS The movie gives us the tiniest glimpse of Halston's time in Northern California, as he began suffering complications from AIDS. We learn that he bought a Rolls-Royce and would go on long drives with his brother along the coast. What more can you tell us about this time in his life?
ROLAND BALLESTER We know quite a bit about his time in California. He moved there in the late fall of '89. First, he stayed for a month at the Mark Hopkins Hotel and then he was seen seeking treatment at Pacific Presbyterian Medical Center [now California Pacific Medical Center.] And then after that he was staying with his brother and sister in Santa Rosa, where he enjoyed time with them and his niece Leslie Frowick who was then living in the Bay Area. They were planning on living together, but his illness progressed so that couldn't be possible. Then he passed away at Pacific Presbyterian Medical Center.
One thing I find really interesting about him is that even though he clearly knew what his fate would be, he was still planning on building a spectacular house in Santa Rosa. I always find that so characteristic of his optimism, that he was going to keep pressing forward, having projects, and keeping busy.
48 HILLS The documentary begins with a difficult anecdote about Halston and his assistant being shunned by society for being gay. With June being Pride month, what is Halston's legacy as a gay man?
FRÉDÉRIC TCHENG I think it's huge, and in Halston fashion, it's understated and he never bragged about it, of course, because it was a different generation. But I really wanted to bring that aspect forth in the film, so I choose to have the first significant anecdote in the film be about homophobia and being rejected at a society dinner because I think it was crucial for me to understand how he built his life and his world based on that rejection.
You could make a strong case that when you're that ambitious and have someone tell you, "You can't sit at a table," you're going to build a life where you're at the table and you decide who gets to be at the table. I think that's exactly what he did when he started his own fashion brand that was opposite from Bergdorf Goodman and also what he did when he started embracing Studio 54.
He and Truman Capote and Andy Warhol were these gay men who came from other places and came to New York to change society and change what the rules of acceptance were. And in doing that, he made an incredible mark on gay history.
HALSTON
Opens Fri/14
Various Bay Area theaters
Tickets and more info here.