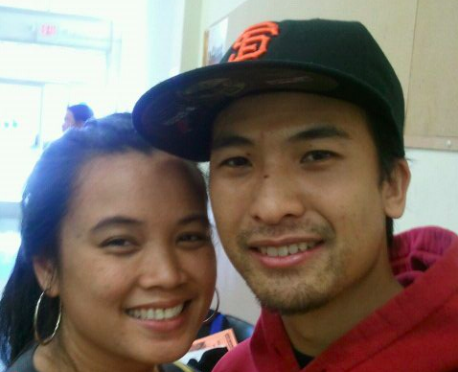 Earlier this month, Brandon Lee, a San Francisco native and human rights advocate, was shot by unknown assailants outside of his home in Ifugao, a province in the northern Luzon region of the Philippines.
Lee, originally from the Sunset District of San Francisco, became an activist during his time at San Francisco State University, where he joined the League of Filipino Students, a student-led organization that seeks to advance the democratic aspirations of the Filipino masses both locally and globally. In 2010, Lee moved to the Philippines to serve as a paralegal volunteer and advocate for the Cordillera Peoples Alliance and the Ifugao Peasant Movement to protect land rights, oppose military presence, and protect indigenous communities in the area.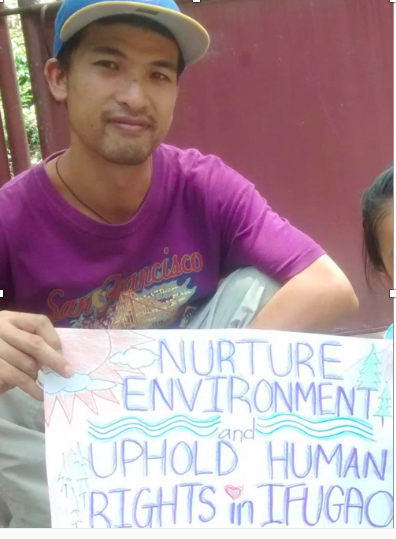 "Brandon has spent the past decade working with Ifugao peasants and indigenous communities to fight against environmental harm," said Narissa Lee, an organizer for the San Francisco Committee for Human Rights in the Philippines. "He has been fighting alongside people who want to achieve self-determination and protect their land rights, which made him a target."
Lee's family was distraught upon hearing the news of the attack. "We were devastated and most of all, scared for him," said Lauren Quirarte, Lee's cousin. "Someone purposely harmed him. When it's someone you love and care about, it's disturbing to know that someone was aiming to take his life away."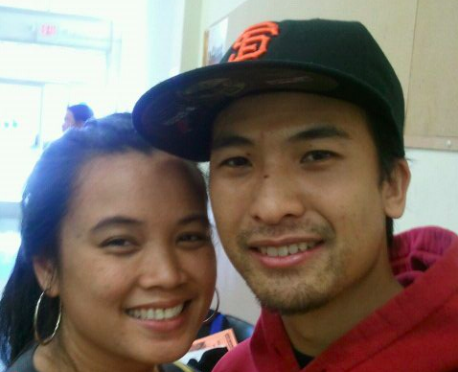 Supporters have described this attack as an attempted assassination on the part of the Philippine government. "Brandon was red-tagged as an enemy of the state back in 2015," said Princess Bustos, a friend of Brandon's from LFS. "He has been threatened. He has been harassed. He has been surveilled. All for raising awareness of indigenous rights and for being critical of the government. This attack is not isolated but part of the government's continued efforts to silence human rights activists and critics of Duterte's administration. In the Philippines, it's dangerous for people to know their rights." Bustos shared.
Bustos is right. According to Global Witness, an international anti-corruption watchdog NGO, the Philippines is the deadliest country in the world for environmental activists. In 2018 alone, there were at least 30 recorded deaths of human rights defenders, putting a spotlight on the violence that has occurred under the Duterte administration. In fact, Duterte's presidency has been marked by extrajudicial killings, his notorious war on drugs, and political repression. The current administration's development of counterinsurgency strategies not only targets peasants and farmers fighting for land rights—but also protesters, journalists, and lawyers (see: recent Negros Oriental killings)—showing just how far Duterte is willing to go to silence critique and political dissent.
"Duterte has created a culture of impunity," Narissa said. "While the armed forces of the Philippines don't necessarily take ownership of the killings and violence, they don't denounce or condemn them."
Days after the attack, Supervisor Gordon Mar, alongside Lee's family and friends, hosted a rally on the steps of City Hall to condemn the attack and issue a call to action. According to Supervisor Mar's legislative aide, Edward Wright, Mar met Lee over 15 years ago when he was a volunteer at the Chinese Progressive Association. Additionally, during Lee's time at San Francisco State, he was a student of Supervisor Mar's brother, former District 1 Supervisor Eric Mar. Upon hearing the news, Mar's office immediately reached out to Lee's friends and family to assess what he needed and immediately called representatives for support.
At the rally, Supervisor Mar, supporters, and activists issued a call to action which includes the following:
Embassy protections: Family and friends are concerned for Lee's safety. There have been reports of suspicious people surveilling the hospital, asking for medical records and updates on his condition, as well as surveilling his family. Brandon is a US citizen and should receive protection from the US Embassy.
Contact representatives: Supervisor Mar's office, family, friends, and supporters have continued to reach out to congressional representatives and other elected officials to publicly condemn the attack on Brandon's life and call for a thorough investigation to find the perpetrators of the crime. Today, Congresswoman Judy Chu (D-Pasadena), who is the chair of the Congressional Asian Pacific American Caucus, issued a statement publicly condemning the attack on Brandon's life and called for an investigation into his attempted murder.
Denounce the human rights violations in the Philippines:Brandon is one of the thousands that have experienced violence at the hands of the Duterte administration. US elected officials should denounce these acts of violence and bring awareness to the global struggles of marginalized people in the Philippines and throughout the world.
Issue a moratorium on U.S. aid to the Philippines: Roughly $190 million of U.S. tax dollars have funded the armed forces of the Philippines in 2018 alone. U.S. tax dollars are being used to deepen the human rights crisis in the Philippines and continue Duterte's war on drugs. The US should have no part in funding and perpetuating Duterte's agenda against human rights defenders.
Lee's aunt, Lita Lee, has issued the following statement regarding Brandon's current status:
"Brandon remains in critical condition. We are deeply afraid that the assailants will return and have been requesting the US Embassy for protection.  We are grateful to the people in the Philippines for their support, guarding Brandon's hospital room round the clock, and providing food for the family. We are grateful to Brandon's friends and colleagues who have been contacting US government officials and the media for their help, we are grateful to the US government and media for their support, and to everyone for their generous donations and their words of support and hope."
Friends and family have created the following pages for updates and donations for medical expenses:
Friends of Brandon Lee Facebook page