The field of literature is often criticized for its focus on dead writers, but you can't blame Literary Death Match for adding to the corpse pile. With Litquake, the Bay Area-wide festival of books and authors, running for 10 days starting Thur/10, LDM is poised to celebrate its 500th go-round.
Five hundred death matches is rather a lot of death, but only 69 of those have been held in San Francisco—mostly at the Elbo Room, the famed venue on Valencia Street that was seemingly fated to become condos after a slow, agonizing "Pit and the Pendulum"-like process. Luckily, that hasn't happened, and LDM is ready to take over the Elbo Room's successor bar, the Valencia Room, on Tuesday, October 15.
"I was really pleased that all it took was a phone call," says producer and self-described talent scout Matthew DeCoster. "I didn't have to do a hard sell, so I think that is commendable. It's Literary Death Match's spiritual home, so I'm delighted that we get to continue the tradition during Litquake's 20th year."
There is an additional show next week as well, but it's at members-only club The Battery. DeCoster cast both, and while he's too shrewd and diplomatic to say so outright, it's clear that the more democratic show at the Valencia Room is where his heart lies. For it, he scoured the scene for local talent, paying particular attention to productions at Cliterary Salon. Quiet Lightning, Why There Are Words, and the like.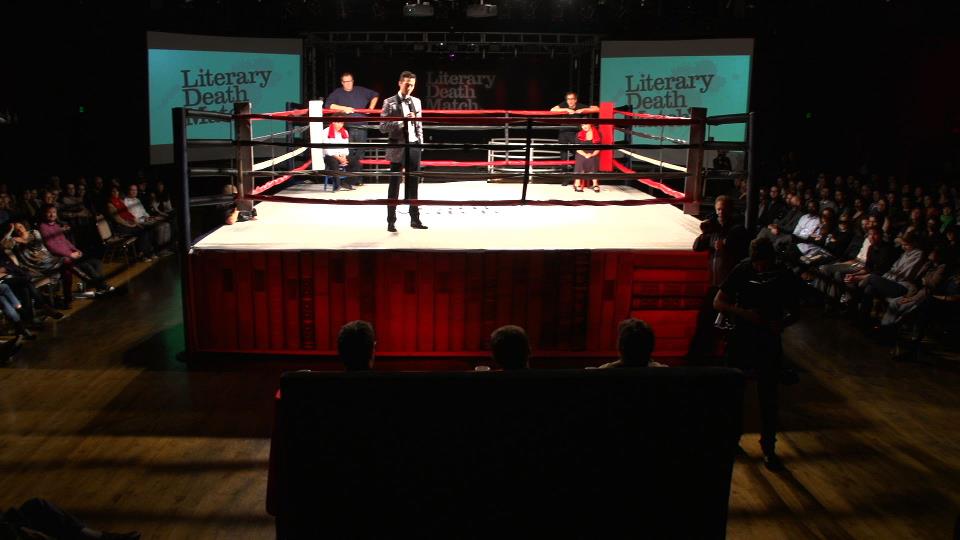 "We strive for diversity," he says, "and I think we succeeded in that. Not just diversity of how people identify, but of performative styles, backgrounds that lead to certain observations of perhaps race or class, and where in the world you are at the moment."
Before it was the Elbo Room, the bar used to be the famed lesbian watering hole Amelia's. Calling it "enlightened self-interest," DeCoster adds that Literary Death Match has always striven to make its shows queer-positive. Last year, for what everyone thought was the Elbo Room's swan song, he found himself leaning against the bar drinking whiskey with activist Cleve Jones, and concluded that he'd done his part to keep the space as queer as possible.
Literary Death Match's format is pretty straightforward. Over two rounds with two competitors each, authors read something they've written — published or unpublished, masterpiece or juvenilia—for around six minutes. They may make people laugh or cry. They can wear elaborate costumes, or shoot bolts of Force Lightning from their fingertips. Three judges, each tasked with a different element, then determine a winner — someone who may in fact be a total introvert who spends their days pecking at a keyboard, brushing a cat away from their mug of chamomile.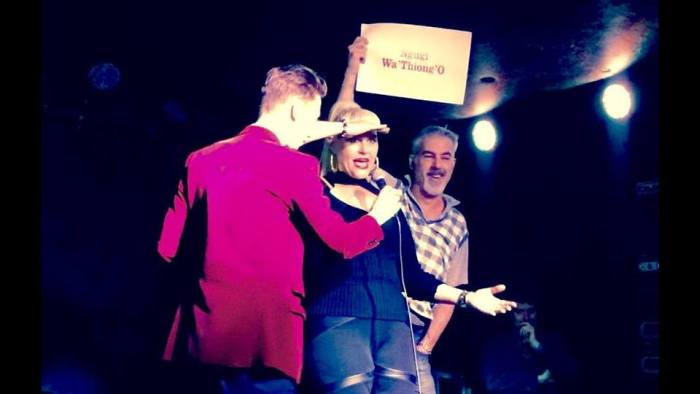 It's meant to be a raucous combination of highbrow and lowbrow. That LDM and Litquake are both celebrating round-numbered anniversaries means the talent has to be top-tier, and so round one will pit writer and artist Miah Jeffra (The First Church of What's Happening) against poet and vocalist Nazelah Jamison (Evolutionary Heart) before Lauren Markham goes head-to-head with Ingrid Rojas Contreras.
LDM creator and host Adrian Todd Zuniga, author of Collision Theory, cast Markham, whose The Far Away Brothers chronicles the struggles of unaccompanied migrant teenagers from El Salvador. But DeCoster raves about Rojas Contreras' novel Fruit of the Drunken Tree, calling it "one of the top three books I've read in the last five years in terms of enjoyment." She'll be at several events over the course of Litquake, such that DeCoster was almost surprised that she agreed to participate.
"As with [Pulitzer Prize winner and previous LDM competitor] Jane Smiley, she's someone you think is not going to want to come down off the pedestal they're on, but she got back to me almost immediately."
Literary Death Match's 500th anniversary
Tuesday, Oct. 15, 7:15 p.m. 
Valencia Room, 647 Valencia, SF 
Tickets and more info here.
Three More Unmissable Litquake events (as recommended by Literary Death Match's Matthew James DeCoster)
Foglifter Press: A Celebration of Bay Area Queer Literary Culture
"I've been named to the board of Foglifter Press, a queer, biannual literary journal. This event is celebrating the launch of the eighth issue, which is a compendium of the most dynamic, urgent, queer writing today, based here in San Francisco. Miah Jeffra is the co-founding editor, and he's competing [in Literary Death Match]. They always pack the house and it's always super queer and fun."
With Summer Farah, Amy Gong Liu, Thea Matthews, Jon Jon Moore, Jacques J. Roncourt, and Emily Shapiro. Saturday, Oct. 12, 7pm-8:30pm, at Strut, 470 Castro, SF.
Tommy Orange: One City One Book with There There author Tommy Orange
"I'm as interested in seeing There There author Tommy Orange as I am in seeing No Human Being Is Illegal [with author J. J. Mulligan Sepúlveda, also on Wednesday night]. I will have numerous opportunities to see Tommy Orange in the future —  but never see this panel on immigration again."
In conversation with San Francisco poet laureate Kim Shuck. Wednesday, Oct. 16, 6pm-7pm, at Koret Auditorium, 100 Larkin, SF.
Disasterama! With Alvin Orloff
Orloff is the manager of Dog Eared on Valencia and Castro, and I read an early rough draft of his novel, Disasterama!. It's basically about what is was like to be a queer club kid in the Bay Area into the late-'80s and early-'90s. Of anyone in the festival, he's a local person who's not just been in the trenches of queer club culture, but he's really been fighting for bookstores, too.
Friday, Oct. 18, 7pm-8:30pm, at Dog Eared Books Castro, 489 Castro, SF.