Modern cannabis showed off its best buds at Hall of Flowers September 17-18 at the Sonoma County Fairgrounds in Santa Rosa.
I have been waiting for that golden ticket for two years. Other than press, you had to be a buyer or rep for a dispensary to get in the gate. So finally, happily I rode the bus up Highway 101 to Santa Rosa, got my sexy press pass and started meeting and greeting the cannabis companies.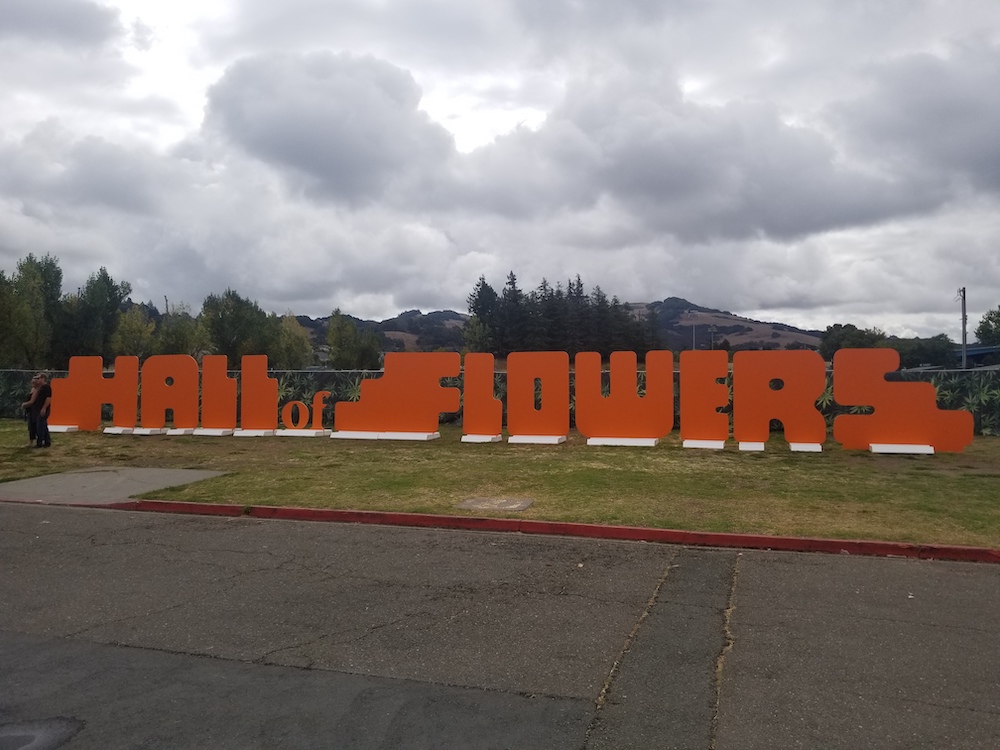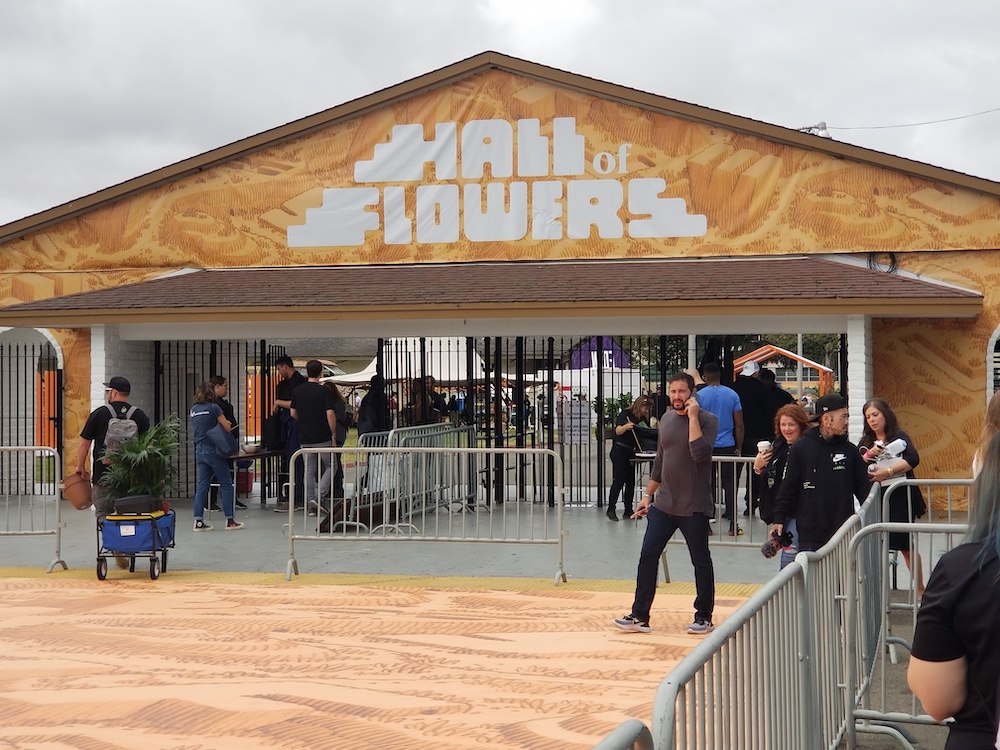 To start off the day? Why not a free dab or two at the Puffco Peak booth outside of one of the halls. No better way to sell something than to sample it. 
The Puffco Peak has been on my "want" list for a couple of years (see my mentions in previous columns) but the price (upwards to $400) has not agreed with my budget. This little handy, hand-held dabber is the perfect stoner tool to take to any party or gathering. This year's improvements include a twist top to seal it so you don't have to replace the water every time you use it and a handy shoulder travel bag.
I dabbed on a Peak and schmoozed the dabbers in the booth, but no one got the bright idea of gifting me one. (They were majorly discounted for HoF though!) So I moved my happy, stoned self into the big showrooms. 
With current laws, there are no free samples of cannabis products anymore. That was an essential element of the medical era. How can you know how your body will react to a product without trying it first? Instead of free samples at the HoF, everything was $2. That's a price I could deal with! Every 1/8th, pre-roll, cartridge or concentrate was just $2.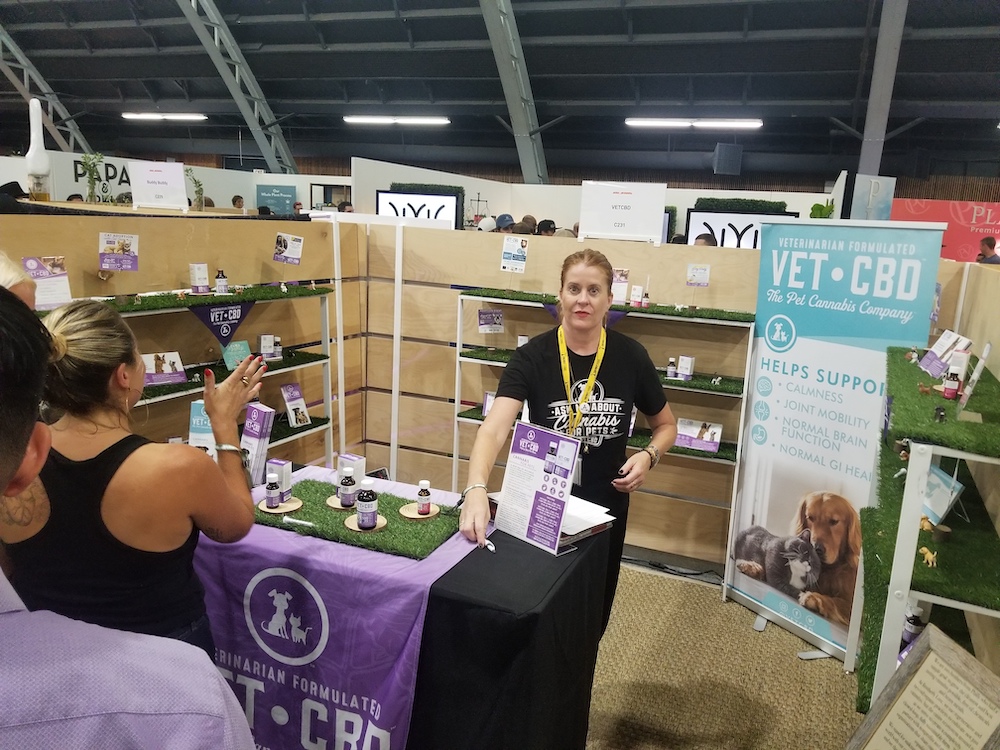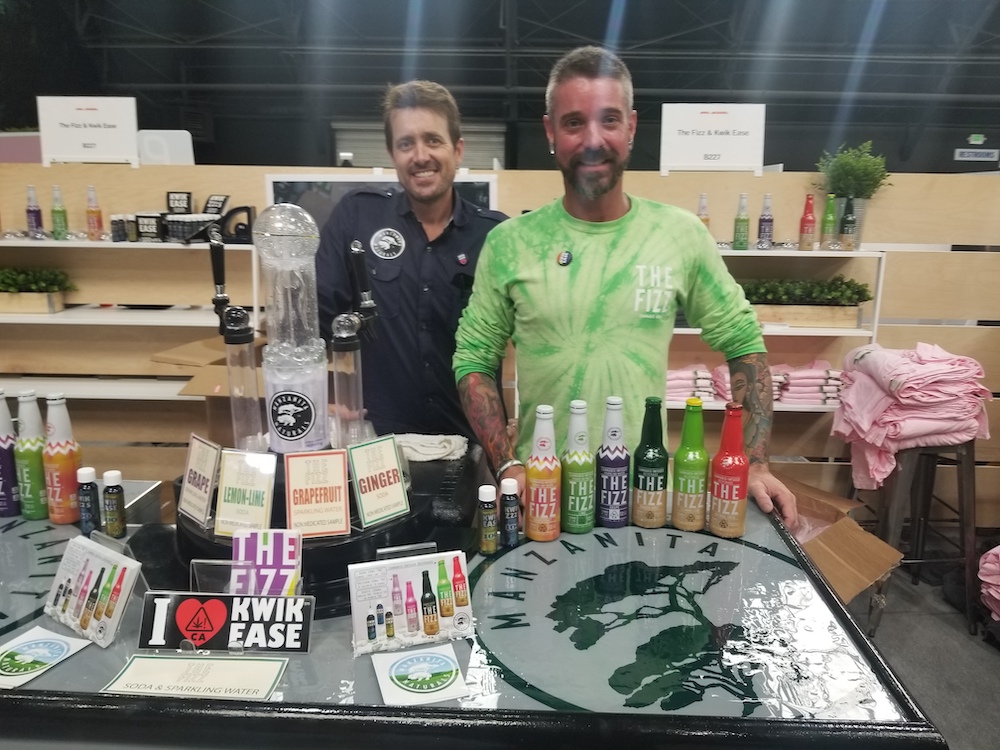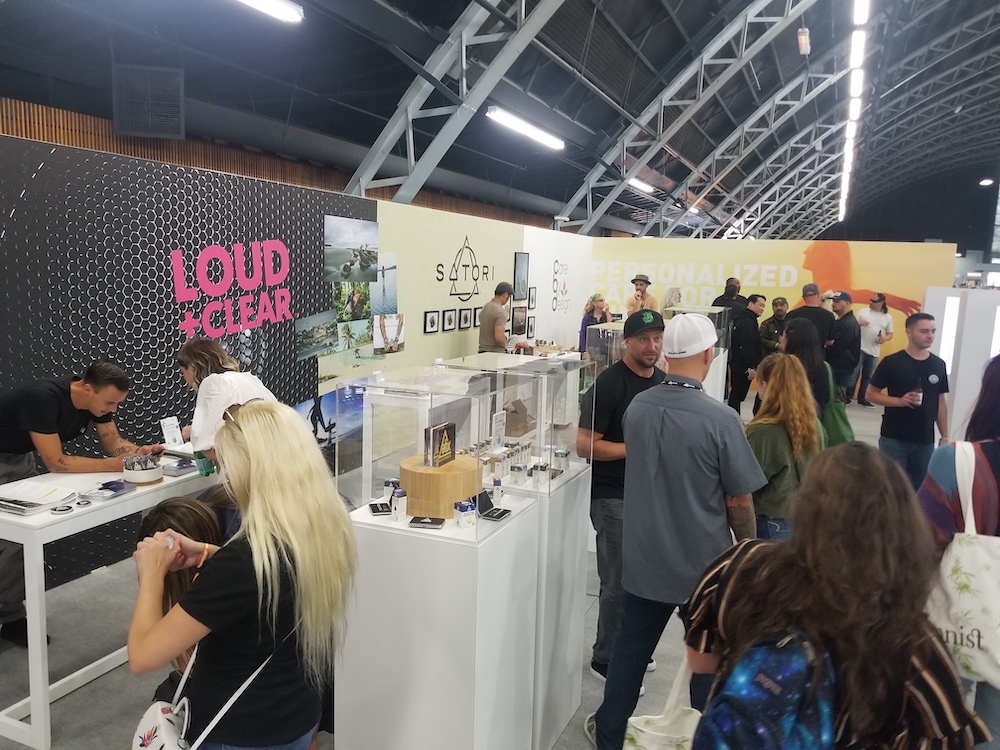 Now, getting the products was the tricky part. Inside each hall were hundreds of booths, each one housing a different brand. Depending on their licensing, some companies sold product to me right there at their booth. Others would hand me a coupon that had to be taken to the dispensary building by the entrance to be redeemed. A few companies had no samples and were just there to represent their brand.
I walked through, met lots of folks, saw some amazing bud and started gathering my coupons. I was there early on the first day, and coupons were aplenty. Later as more people showed up, lines started forming, so it took much longer to get through each booth. By the end of the day, some companies were obviously starting to run low on product, so press (me) would get passed over for dispensary reps. I heard that the second day was worse getting coupons, so definitely coming early on opening day was the best time to make scores.
After lunch in the food court, I toured the halls again and then made my way to the dispensary to cash in my booty. Sadly since I was Stoney McIdiot, I lost a couple of coupons (you're welcome, to whoever found them on the ground!), but I still managed to get several 1/8ths, a couple of cartridges and plenty of prerolls for about $30!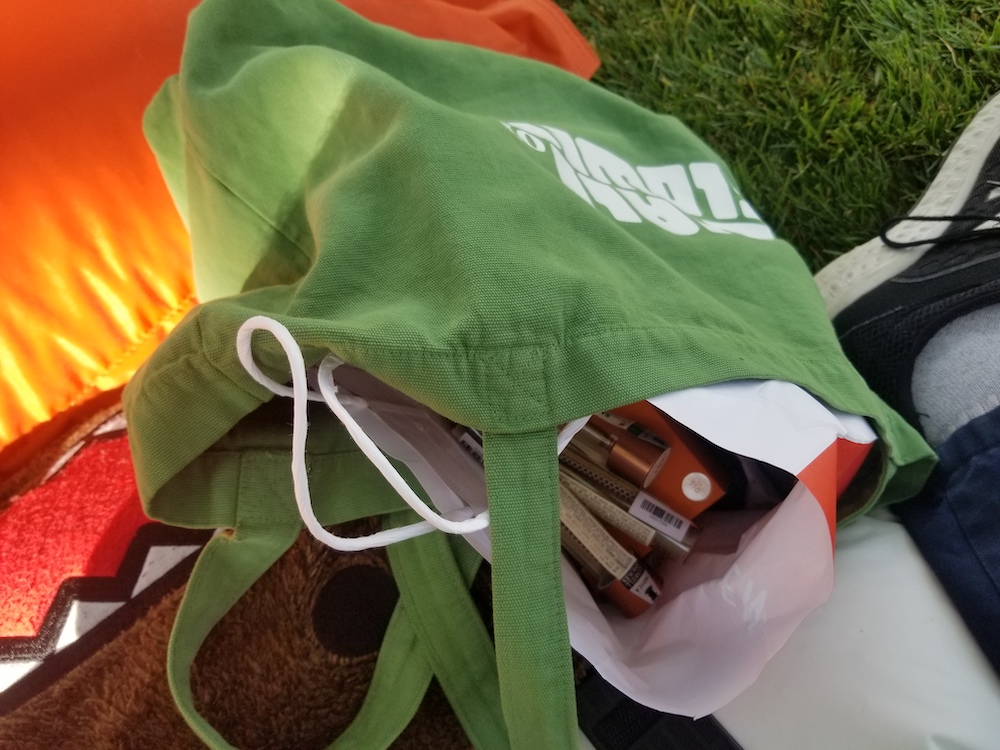 The best part of the day was after the dispensary visit, we sat outside on these giant bean bags, opened up our goodie bags, grabbed a pre-roll and lit up. It was a stunningly beautiful day with a cool breeze. There were DJs spaced out all over the grounds playing unobtrusive electronic music. Hydration stations distributed water aplenty. So I lay there hydrated and stoned, chilling out to the music and a cool breeze. The clouds were a visual orchestra in the sky. It was one of those perfect moments in life. Everything was good.
After that, I attended Jetty's after party at La Rosa Taqueria where I saw many friends, drank beer, and had very good fajitas. Then back on the 101 bus headed for San Francisco.
Next came the tough part. Trying all my new weed products!!!
My favorite pre-roll was Top Notch Cannabis' Strawberry Lemonade infused with bubble hash and rosin glazed with distillate and then rolled in kief. It tasted fruitily fantastic and the results were stoney-licious! I couldn't access their website calitopnotch.com listed on the joint, but found them on Weedmaps. Looks like they are still mostly in Southern California for now.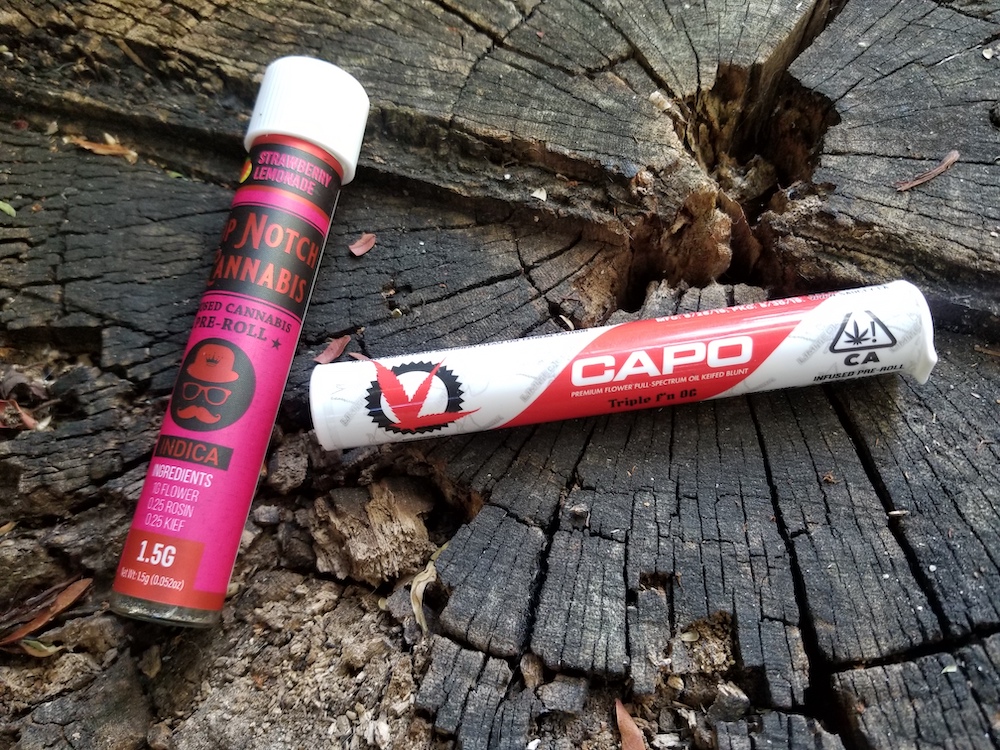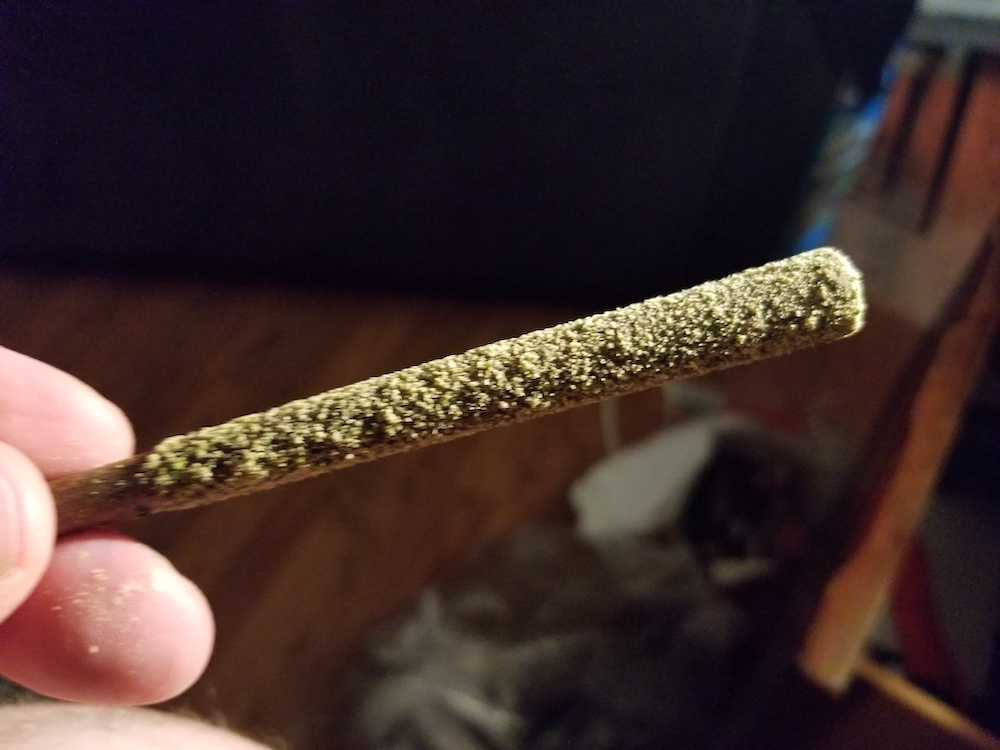 Second place is the Capo Blunt by Saucey. It too was infused with full-spectrum cannabis oil and rolled in kief. Visually striking, strong and well, strong. That's it and enough. (). I found them listed on Weedmaps at Green Room and Urban Pharm, but I couldn't locate them on the sites' menus. 
Many companies I met were from Southern California and trying to break into the Northern market, so look for these items in the future.
The Tastiest Terp award went to Guild Extracts' Lemon Kush. Yummy! Guild always has great, top-of-the-line products.
I've just begun sampling my 1/8ths.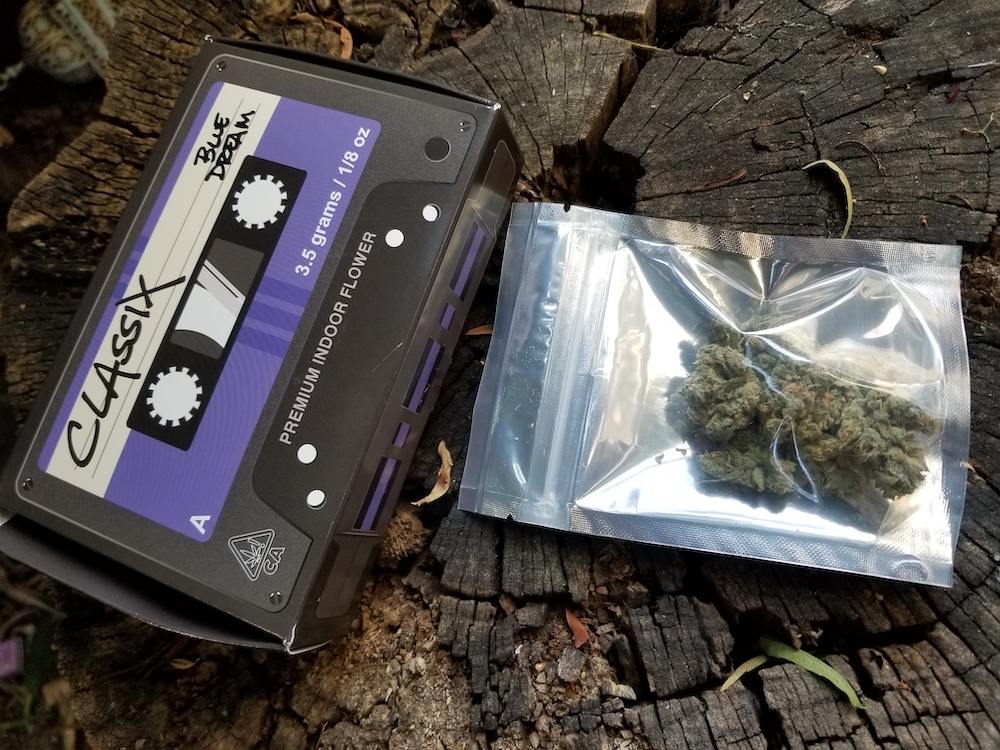 I love Classix's vintage mixtape cassette-inspired packaging, but I prefer jars instead of resealable bags. Bags get smushed so they can damage the flower. The flower is lovely though!
I also found Canndescent an interesting brand. After deducing that it was not a candle because of its packaging and name, I found a nice jar of flower inside with a card describing cannabis' effects and a hemp wick to light my flower instead of using a lighter or match. They are obviously going for the beginner market. Their flower is not named except by terms like Charge, Connect, Create, Cruise and Calm. There was a lot of packaging, so it felt more like a gift item rather than something you run in and buy, tear open and smoke. The flower was nice and tasty. It was my maintenance weed last week.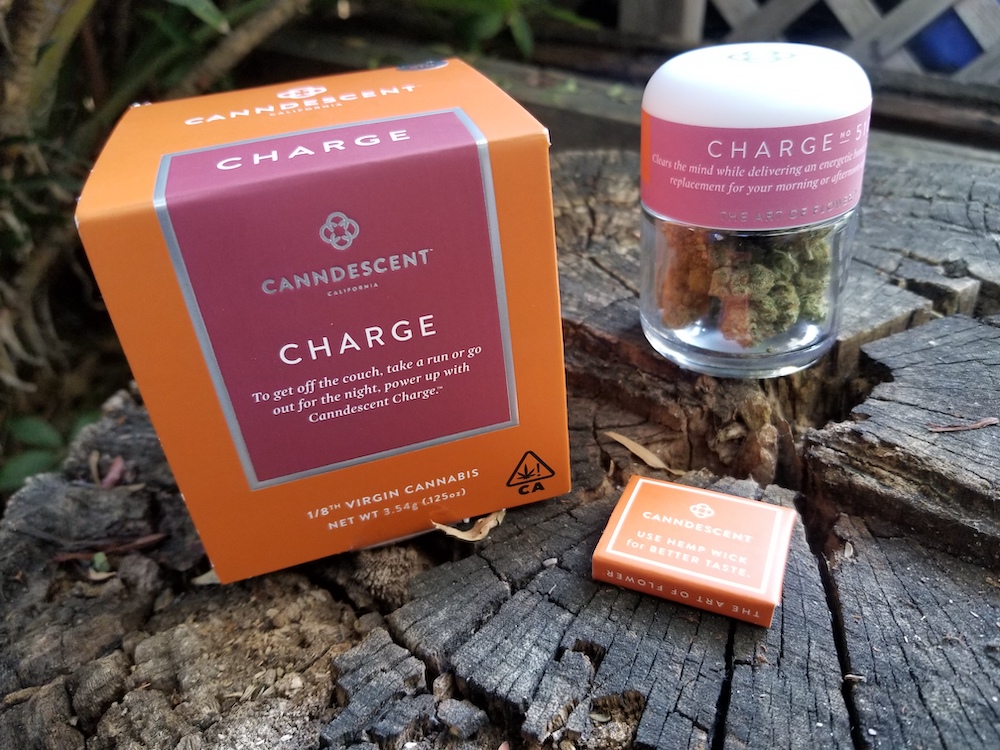 Trends I noticed were pre-rolls in glass tubes. I was told it's better to recycle glass than plastic.
Also, all the big companies were going small with some form of microdosing product, mostly mints.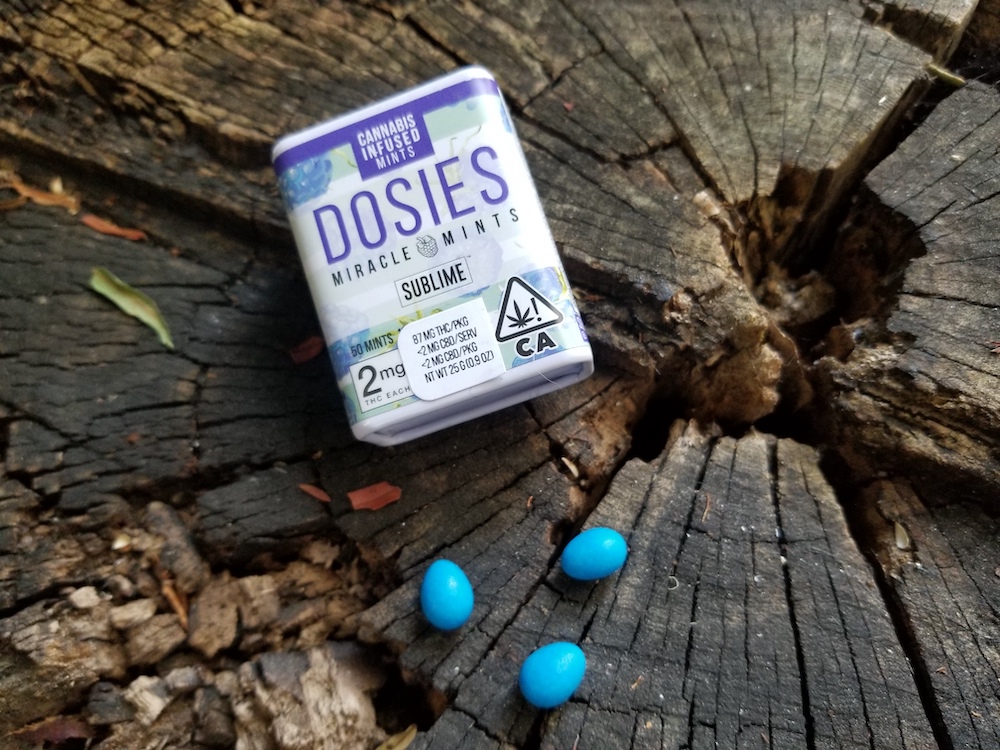 I tried Sublime's Dosies Miracle Mints at 2mg each. Mine were Blue Raspberry and they were very delicious. The tin was hard to open though. 
Sublime also makes my favorite pre-roll, the Fuzzy, and that was the coupon I lost! Luckily, my good friend Veronica shared hers with me, and their new 2:1 CBD/THC was fantastic. They are also launching a new infused ice-pop! Can't wait to try that!
Speaking of cold stoney goodness, I also saw cannabis infused soft-serve ice cream at Hall of Flowers. I will have some Girl Scout Cookie please!!
So much weed everywhere! You will not believe how stoned I got writing this column!
That is the sacrifice I make in bringing you the HIGHlights of this year's Hall of Flowers. 
Now it's time to light up, well…eat something. I got the munchies!