Few forms of exhilaration quite match that of discovering a vital artist who is in fact deep within their story, having created a rich and varied body of work for many decades. So it is for me with Akiko Yano.
Over the past year or so, the gem specialist label WeWantSounds has reissued four albums from early in Yano's career: her groovy, rangy, flowing, trailblazing, and genre-crossing trans-national 1976 debut Japanese Girl; 1977's psychedelic, chill, colorful, relaxedly assured, slinky and funky Iroha Ni Konpeitu; the sleek, zestful, dynamic, and joyous synth-propelled 14-course 1980 epic audio banquet Gohan Ga Dekitayo (my favorite); and 1981's playful, percolating, twisty, exploratory, by turns quiet and frenzied but always downright masterful Tadaima. Another deluxe vinyl release is in the works.
The overly easy English-speaking line on Yano's music is that she's the Japanese Kate Bush, but that comparison shortchanges the incredible style variety of her music to date, and the sheer volume of her output. Also, much as I admire the woman behind Hounds of Love, her eccentric genius has often arrived in the wake of Yano's, whether it be the way the aggressive percussion of Yano's track "Rose Garden" foreshadows the rhythmic ingenuity of Bush's The Dreaming, how Yano's at times quirkily animalistic approach to vocals precedes Bush's, Yano's use of a song-suite format, or even the funny detail that Yano posed in a red jumpsuit with an inflatable dolphin—hoisting it above her shoulders—before Bush was photographed wearing the same color and riding one.
Forty-four years since she first began releasing music, Yano is still a vital artist producing a wide range of sounds. In the 21st century's teen years alone, she has performed breathtaking jazz piano recitals of her work to date while also recording of-the-moment digital electronic albums with new young artists such as Seiho and Tofubeats. One example is 2015's album Welcome to Jupiter, and another is the manically elated 2014 video below this paragraph:
I caught up with Yano via phone amid the current COVID lockdown climate, and she was inquisitive about the shelter in place distinctions between San Francisco and New York ("No barbershops and salons?") before laughing and observing, "A lot of people are having these issues. We're in the same boat."
48 HILLS Could you tell me a little bit about being drawn to the piano at such a young age? I wondered also how you've felt your relationship to the instrument has changed over time.
AKIKO YANO Oh, good question. I started to play piano at the age of three and ever since then, I've never, ever had a bitter feeling to my piano. The piano has been my friend—probably the best friend. I always feel easy and comfortable with it. The best parts haven't changed a bit.
48 HILLS What was it like to drop out of school and move to Tokyo to become a musician? Did you have your family's support?
AKIKO YANO I was raised in Aomori in the northern part of Japan. Going to high school in Tokyo, I did that with my grandparents. My parents have always been supportive. They know me very well, and knew that music, making music, was the only thing their daughter could do. Whatever I asked for, like funding, they always sent me money.
In order to get into the musical scene in Tokyo, I had to give up the high school education, and my parents didn't oppose.
48 HILLS With Japanese Girl, what was it like to work with Little Feat, and to take charge of a group of musicians on your first solo album? Were there specific challenges?
AKIKO YANO I was young, in my twenties, and I'd never been in America, and I didn't speak English at all. But playing with Little Feat was natural. That shows how young I was. It worked. They were so generous to play with this girl from Tokyo out of nowhere. But when we started to play together, everything united. Everybody felt good.
48 HILLS With your second album Iroha Ni Konpeitu, of course I have to ask about the cover. You were inspired by an Issey Miyake commercial? Did you put together the cover photo with the outfit and the dolphin? On Twitter, I even saw that there was a fan who recreated it.
AKIKO YANO [Laughs] I saw that — that was good. The cover photo was the designer's idea, and I thought it was pretty cool. Back then, the designer Issey Miyake and the photographer Bishin Jumonji, they were like a team, they worked together.
48 HILLS You produced the record on your own. Did that feel like a major step?
AKIKO YANO Well, I produced much of the first record with my then-husband [Makoto Yano]. By this time it was only natural that I do it. It was sort of effortless. I was still young.
48 HILLS You have such excellence in so many different genres—piano-based pop, synth pop and rock, funk, more recital-based piano, jazz. When you sit down to write, do you have a clear idea from the beginning genre-wise about what's going to happen with a song?
AKIKO YANO Good question. Once I start writing, the whole sound of the work, the idea of the arrangements and which instruments I will use, or what kind of beat the song needs, it automatically comes with the composition. Of course, it depends on what kind of music I am [working] in at the time.
48 HILLS Do you have favorite synths? I know you've worked with the Fender Rhodes and the Moog over time, and now digital programming.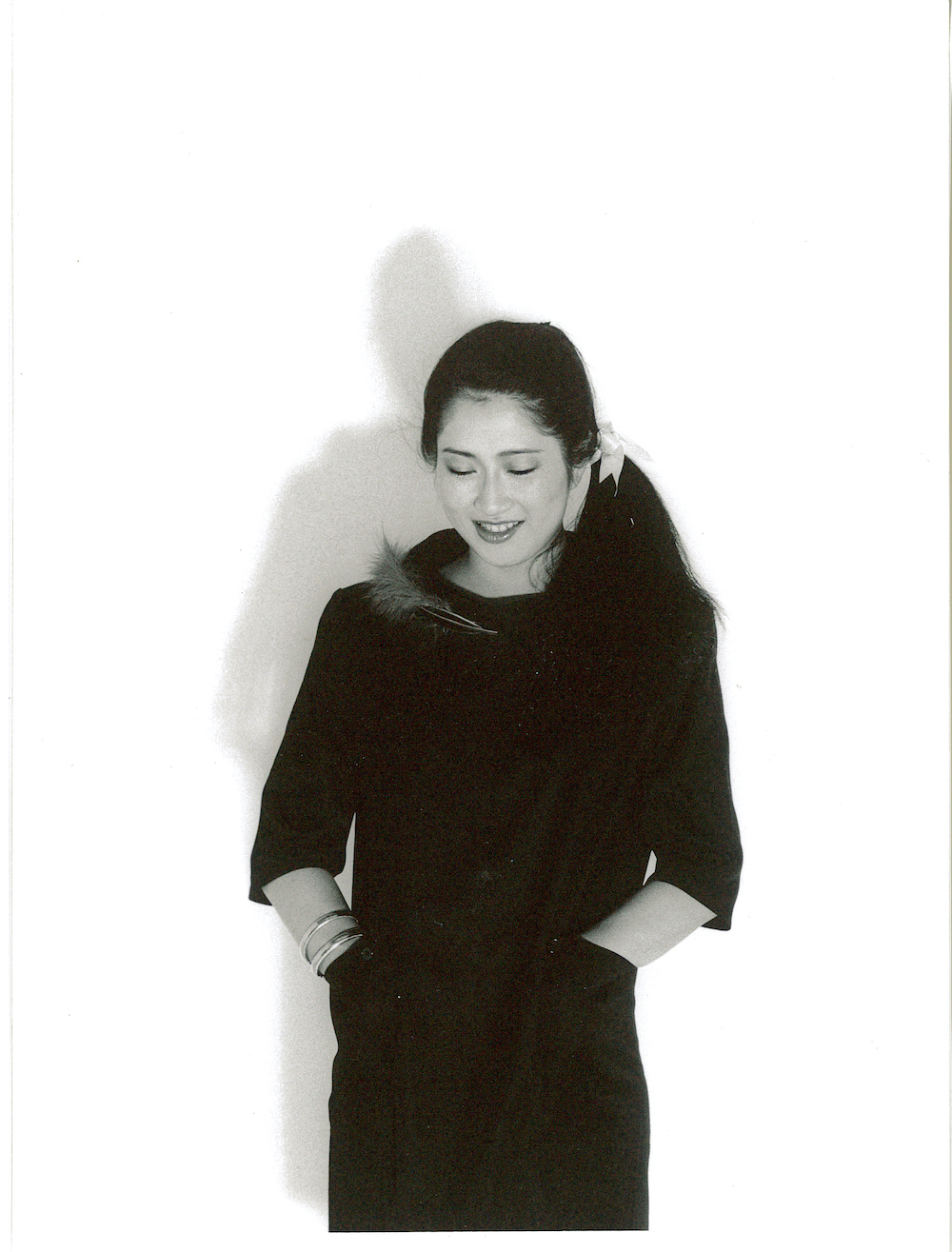 AKIKO YANO To be honest with you, I was into operating the machines, or the gears [of the] keyboards when the time was analog. The digital age—I'm not crazy about that. I still can do it, but it's better to have someone who knows better than me, and to work with him or her is a lot faster. I'm not sure about the gear right now.
My all-time favorites are the Minimoog and the [Roland] Juno [-106].
48 HILLS You toured with Yellow Magic Orchestra and then Gohan Ga Dekitayo came out. Again, I wondered what the differences were for you in being a member of the band and taking the reins and making a solo record. For example, the version of "Tong Poo" on Gohan Ga Dekitayo is extremely different from the YMO version.
AKIKO YANO Back then [during the recording of the album], there were some members of Yellow Magic Orchestra and some guitarists. We were like a team. Sometimes I am the leader of the band and I give my composition, and the next day we do it like Yellow Magic Orchestra. There were no barriers or gaps in between. That's the key, the quality of the musicianship. They all were, and still are, good.
48 HILLS What was the experience like of being on Soul Train with Yellow Magic Orchestra?
AKIKO YANO [Laughs] It was fun. Of course I knew the show, and I was so excited to see Don Cornelius in person.
48 HILLS He's an icon.
AKIKO YANO We didn't play live, it was pure fun.
48 HILLS Tadaima is a fan favorite among your albums. Is it one of your favorites, and what do you love about it?
AKIKO YANO Tadaima contains my biggest hit, "Harusaki Kobeni," so a lot of people know the record. Of course, back then it had an A-side and B-side. On the A-side I did a lot of experiments. On the B-side, the record company didn't like it because it was very, very personal to set the music [of the song suite "Taiyo No Onara"] to a children's poem. It was unusual for a hit album, but I really wanted to do that back then. It contains a lot of sides of me.
48 HILLS Have you listened anew to the albums the label WeWantSounds has recently reissued, and have you heard from newer fans who are only now discovering them?
AKIKO YANO It was totally a surprise to me that someone has dug music of my past. I'd never thought about that. But once I listened back to the material, the albums are so good, and I feel so proud of them!
48 HILLS They're fantastic.
AKIKO YANO Thank you! It's nice to see young people be happy to hear my music for the very first time. It's quite an experience.
48 HILLS Charlie Haden is a musician and composer I greatly admire. What was it like to work with him?
AKIKO YANO He's kind of an icon for me too. He's very down to earth, and yet sort of…  his vision and his thought and mind was always to make a better world. At the same time, he was the father of triplets, his daughters. Back then he had a little conflict with his wife, but he never hid his weakness. He didn't have an attitude like, "Hey, I can do that, I'm Charlie Haden." He had no attitude. I miss him so much.
48 HILLS What do you love about living in New York City and when did you move there?
AKIKO YANO My husband then was Ryuichi Sakamoto, and he had more work in Europe and America. He was into film music, so at first we tried to move to Los Angeles. But I really love jazz music, so I sort of manipulated him and we moved to New York. I succeeded. At the same time, he loves New York too.
48 HILLS I know you regularly play shows at Joe's Pub in New York.
AKIKO YANO Yes. There was a cancellation of our [upcoming] show in June. That sucks.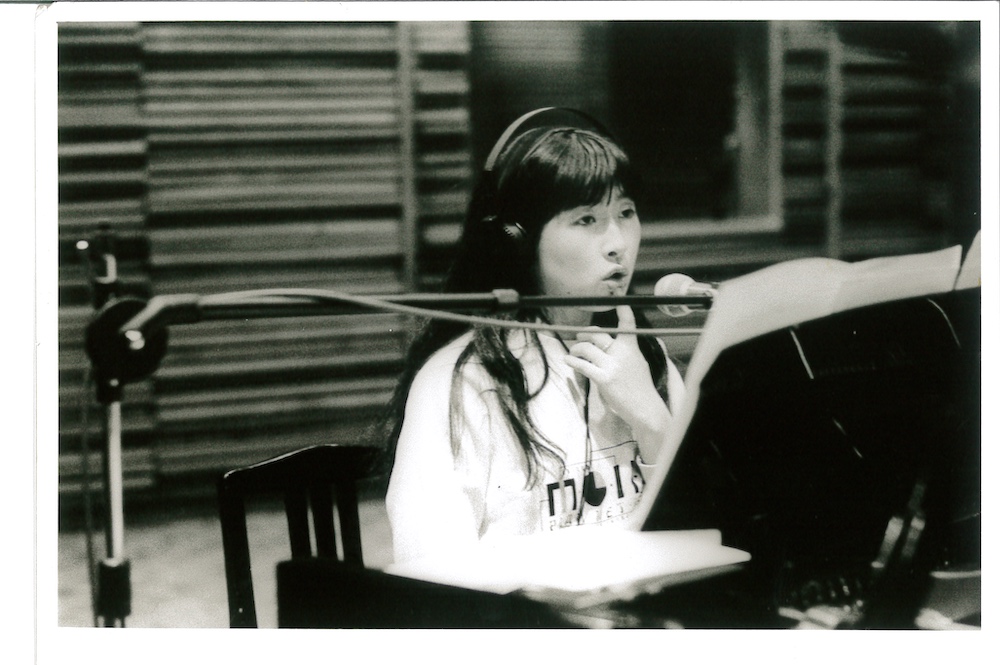 48 HILLS This is sort of a curious side question, but do you know the music of Blossom Dearie?
AKIKO YANO Actually, I started to listen to her music about 10 years ago. A friend showed me her records, and I really liked them.
48 HILLS I thought of her partly in relation to some of the solo piano work you've done. There's one track from a 2012 live performance on YouTube. It's an eight-minute cover of a rock song, and I think the translation of the title is "The Wonderful Days." 
AKIKO YANO It's a song by the Japanese rock band Unicorn. When you listen to the original, you might not recognize it.
48 HILLS It's utterly different. I love that performance by you. It's a favorite.
AKIKO YANO You do? That's my favorite too.
48 HILLS You've written about ramen in 1984's "Ramen Tabetai" and of course there's Gohan ga Dekitayo (aka Dinner's Ready), so I want to ask about the role of food in your songwriting.
AKIKO YANO Yes [laughs]. Some people are of the same mind.
To me, food is, obviously, essential. When it comes to pop music, food is not the priority, it's always love and sex. But in a dire situation you don't need to love somebody—if you don't eat, you die. From that point of view, food and eating are more essential than being in love.
48 HILLS The next WeWantSounds release is likely to be Ai Ga Nakucha Ne. Did you have favorite recordings by Japan and David Sylvian, and what was it like to record that album?
AKIKO YANO It's a unique record sound-wise. The group Japan was really unique. They were good boys. Also, David, I'd thought he was not reachable or approachable, but when you talk with him, he's down to earth. Back then he and Ryuichi Sakamoto were very close. We didn't have any problem to play together.
48 HILLS Later, on the 1986 synth pop album Touge no Wagaya, you have a song titled "David." 
AKIKO YANO Actually, there's no relation. Basically it's a song about King David in the Bible. When you read in the Bible about the experiences that King David had, it's so interesting and action-packed, it's like a movie. I liked his personality, so I made a song.
48 HILLS What do you love about jazz as a genre of music?
AKIKO YANO As a matter of fact, playing whatever I want [that's] not in the chart, improvisational, that was my music since I was three years old. I always play improvisation.
48 HILLS I can hear that within your pop structures.
AKIKO YANO To listen to or play jazz is maybe the most comfortable to me.
48 HILLS You've recently put out a new album, Asteroid and Butterfly. It's another departure.
AKIKO YANO Currently I am in a project of Hiromitsu Agatsuma and he's an amazing Tsugaru-jamisen player, and we made an album together. I think this is music you've never heard. It's based on the minyō, Japanese folklore songs, but when we play together it's totally different. This is the path I'd like to go down deeper. We were supposed to tour with this project in June, but unfortunately it was all canceled.
48 HILLS Do you still play music every day, is it like a practice for you, or do you sometimes take a break from it?
AKIKO YANO I try to practice every day, whether it's 20 or 30 minutes. It's muscle memory. If you don't play it, you see it. It's like being an athlete.
48 HILLS Is that where the writing comes from, or is it separate?
AKIKO YANO Writing is a more artistic thing, a very unique time and unique reason—and unique passion.