Thomas Liu, who drove with Uber until being terminated in 2015, sued the rideshare company Oct. 26 in a proposed class action lawsuit on behalf of all drivers of color who were terminated, or "deactivated" in Uber's language, based on not achieving the minimum rating in Uber's "star-rating system."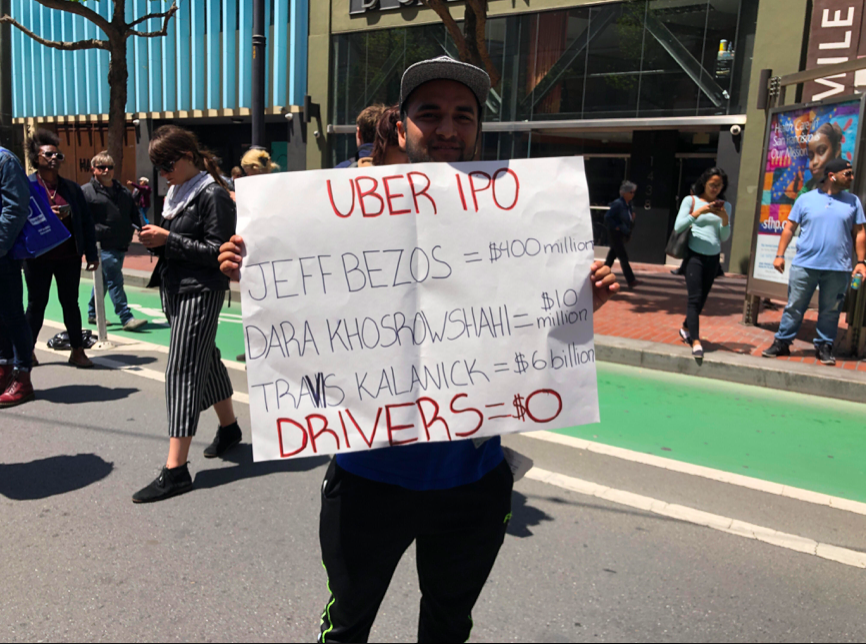 In the complaint, which was filed with the US District Court, Northern District of California, Liu alleges that the rating system violates the Title VII of the Civil Rights Act, claiming that drivers of color experience racial discrimination from passengers and Uber does not account for this fact in making termination decisions based on the metric, even though the rideshare company has acknowledged in the past that passengers discriminate against drivers of color.
According to the complaint, Uber previously admitted the reality of discrimination against drivers of color in order to justify not allowing passengers to tip through the app, claiming that it would lead to lower wages for non-white drivers. Among other demands, Liu seeks an injunction that would order Uber to immediately cease the use of the star-rating app to terminate drivers.
Liu, who lives in San Diego, was terminated by Uber after failing to meet Uber's minimum star rating, which was 4.6 at the time in Liu's area. Liu said that passengers would often not accept rides after seeing his face in the app, or would ask in hostile ways where he was from. Liu is of Chinese descent and is originally from Hawaii, and speaks with a slight accent.
"When I was driving, there was very little explicit, like 'you're Chinese, that's why I don't like you'… they made me feel different when they said 'where are you from' or if I like Chinese food. They even did F-bombs on me," said Liu.
Uber claims that they take steps to reduce bias in ratings and removing ratings for issues outside of the driver's control, such as traffic. A spokesperson from Uber said in an email statement that the lawsuit was "flimsy" as it is based on a discrimination claim that is more than five years old, and hinted that the lawsuit was politically motivated against Prop 22, the ballot measure which they have sponsored that would exempt their drivers from being classified as employees. Uber justified the star-rating system as a tactic of keeping drivers safe.
Help us save local journalism!
Every tax-deductible donation helps us grow to cover the issues that mean the most to our community. Become a 48 Hills Hero and support the only daily progressive news source in the Bay Area.
According to the compliant, the lawsuit was filed in response to an August 7 Dismissal and Notice of Rights letter from the Equal Employment Opportunity Commission rejecting Liu's claim alleging racial discrimination in his October 2015 termination, which he filed in May 2016. In the rejection letter, claimants are informed of their right to sue should they disagree with the EEOC's findings. Claimants are not allowed to sue until they receive this letter.
Shannon Liss-Riordan, partner and attorney at Lichten & Liss-Riordan in Boston, and Liu's lead attorney in this case, said that Uber is intentionally discriminating against drivers by continuing to use the star-rating system, which is based on passenger feedback, as a metric for automatic termination of drivers when they know that their passengers can be racially motivated to discriminate against drivers of color.
"Uber recognizes that the public might act in a discriminatory way, and if they realize that, and they continue using a system that relies on passenger feedback to decide who gets to keep their job or not, it is intentionally using a system that is discriminatory against drivers of color," said Liss-Riordan.
In its statement, Uber claimed that Prop 22 has the backing of several community advocacy groups in California, including several chapters of the NAACP, and that Prop 22 would establish a termination appeals process. Rather than finding this fact reassuring, Liss-Riordan said that Uber's claims of solidarity with minority groups goes against its previous and ongoing transgressions against people of color.
"I think it is particularly concerning that Uber has tried to claim that it has the backing of civil rights activists backing Prop 22 when what Uber has done throughout its history has been so harmful to people of color, and this is just another example of the type of discrimination that has resulted from Uber. And in 2020, our country has had a particular reckoning with racial justice," said Liss-Riordan.
A June study from George Washington University also showed that Uber's prices are higher in neighborhoods of color, and 78% of app-based workers in San Francisco are people of color according to a May study from UC Santa Cruz.