Deaf Counseling Advocacy and Referral Agency, one of the Bay Area's largest and oldest Deaf advocacy organizations, is mired in legal battles after diversifying its leadership following a racially-charged video posted by a former board president.
Two groups that both say they should be the official board of the organization are fighting in court – and a judge says they need to settle their dispute.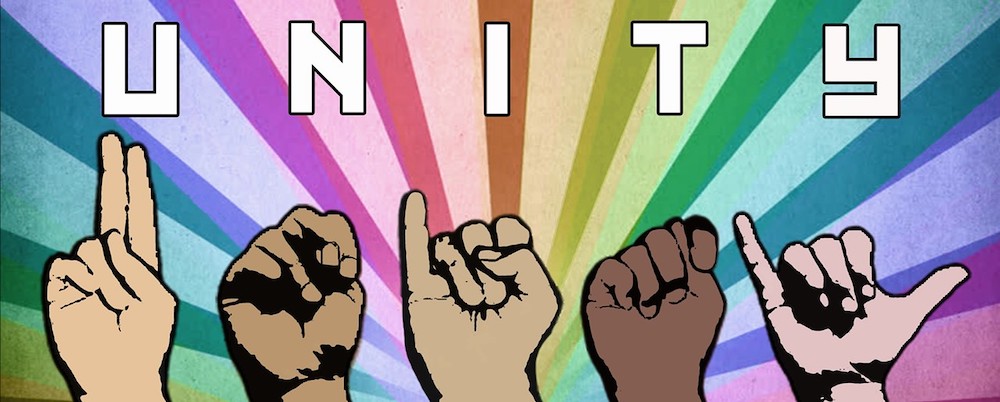 But beyond the legal fight is a larger issue: DCARA operates in the context of a long history of double-edged discrimination against Black Deaf people.
The controversy first came to a head in February 2019, when then-DCARA board president Judy Gough posted a video to her personal Facebook account making what a lawsuit states were "widely perceived as racist comments toward a Deaf African American man."
Gough did not respond to 48 Hills' request for comment.
Gough deleted the video within 30 minutes of posting, but not before it had been seen more than 1,000 times. The clip set off a reckoning for the organization, which concerned community members say was hardly racially equitable to begin with.
"So many of DCARA's leadership roles were filled by folks who lacked an understanding of the BIPOC Deaf community's needs," a trio of concerned Deaf community members—JAC Cook, Kavita Pipalia, president of the California Association of the Deaf, and Lorraine Flores—wrote to 48 Hills. "The Board did not go through enough training to understand the diverse culture needs of tri-lingual folks (Deaf immigrants with foreign language, American Sign Language and spoken/written English)."
"I was only able to watch the first three of four minutes of the 10-minute video," said Flores. "Shock overcame me, how [Gough] used DCARA as a platform to dispel shame and allegations onto a person of color and his family."
Things then went from bad to worse at DCARA.
In the aftermath of Gough's video, the largely-white board placed Executive Director Raymond Rodgers on paid administrative leave to determine his responsibility in the matter.
According to one of the lawsuits, "This decision shocked DCARA's staff and community, who demanded that the then-current purported Board members resign, and that Rodgers be reinstated."
After 89 days, Rodgers came back to work. He says he has re-prioritized his anti-racism work within the agency.
A key community institution
DCARA, the largest nonprofit serving Deaf people in the Bay Area, was founded by a team of volunteers to serve the needs of Deaf, Hard of Hearing, Late-Deafened, and DeafBlind people (it was originally named East Bay Counseling and Referral Agency for the Deaf) and officially incorporated as a non-profit in 1962. Today, the organization provides assistance in 14 counties in California, from employment training and referrals to interpretation, and family services.
On March 13, 2019, Gough resigned as board president—after, according to legal filings, apologizing for her actions at a board meeting. Several board members released a video apologizing for her remarks, and asked for the community to move forward.
At some point, new board members were appointed – at least, according to one set of legal claims. But a lawsuit by a previous board member says the old board should still be in charge.
DCARA community members continued to voice their concerns, many of which are documented on a website created to support the new board. Bay Area Black Deaf Advocates, Bay Area Asian Deaf Association, and Deaf Hope are among the groups that have recorded video statements in support of the new board.
In May, a formal agreement was reached that board members would end their term in September, allowing for leadership that better reflected the racial diversity of the DCARA community. Several board members resigned from their positions before that time.
In September of 2019, new board members were appointed by a board development committee. The new board is decidedly more racially diverse and includes two Black members; Liann Osborne, the new board president and Antoine Hunter, the new vice president.
"The new board members represent the community at large," Flores told 48 Hills.
DCARA's management team has overseen the hiring of an equity, diversity, and inclusion consultant and human resources consultant.
Community members say noted a difference in the new board's responsiveness to the needs of the community DCARA serves at the beginning of the coronavirus crisis.
"When the pandemic hit the Bay Area, DCARA was one of the first organizations to provide VLOGs to the community to explain in American Sign Language (ASL) of the state, county mandates, CDC guidelines as well as provide critical support to the Deaf community on information pertaining to wildfires, emergency preparedness, economic recovery, and family resources," stated Pipalia, Flores, and Cook. "We think this is attributed to how safe staff feel with the new boards' leadership and the staff are able to be proactive with their job duties."
However, those new leaders have been slapped with lawsuits. Former board member Dave Martin filed an injunction to invalidate the election of the new board based on the grounds that notification of a meeting did not follow the format of the organization's by-laws. The injunction, which Martin filed on behalf of DCARA itself, was thrown out twice; he has refiled under his own name, and the next hearing will take place February 3rd in the Alameda County courts.
"Our fear is that they will continue to manipulate the legal system to disenfranchise the Deaf community and forcibly takeover this important nonprofit organization to perpetuate systemic racism," said Flores. 
On Jan 13, the most recent hearing in the series of lawsuits was held in Alameda Country court. The process was delayed by Judge Evelio Grillo based on technical matters pertaining to corporate code misfiling. Grillo encouraged all parties to find a way around the increasingly costly dispute outside his court.
"What you have here is a community institution that plays a very significant role within, and provides very important, very needed services to the Deaf community," said.
"There have been more than enough resources thrown at this from both parties," he continued. "I don't think that's productive, I think you should settle it." Grillo offered to connect the plaintiff and defendants with a settlement judge.
Current board members would like to do just that, in a way that allows them to continue their work.
"Since that time we've learned a lot, done a lot of introspection," said Rodgers at a DCARA board meeting on January 12. "I've done some examining of myself and DCARA staff has gone through a lot of struggles, both positive and negative." 
Judge Grillo re-scheduled the next court date for Martin's complaints for February 5th, but recommended that all parties try to resolve the dispute with a settlement judge beforehand.
"It seems to me that it's an institution that should be valued and treasured by both sides," said Grillo.
That might be the case. For their part, current board members are eager to get on with their work at DCARA.
"I believe that hearing people should know what's happening in the Deaf community," says board vice president Hunter, who has been a recipient of the non-profit's services since he was a kid. "We're all in this together."