The Police Commission – short two members, including both the president and vice-president – will meet Wednesday/6 and elect new officers who will set the agenda for local police reform.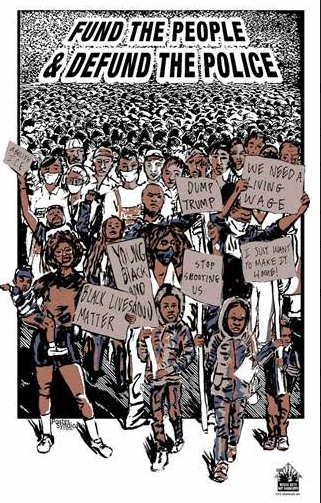 It's an odd situation: Vice President Damali Taylor, an appointee of Mayor London Breed, abruptly resigned last week after hearing criticism from other members, including Malia Cohen, about her decision to cancel a meeting in December when there were enough members available for a quorum.
Since the position of president has been vacant, Taylor was in charge of running the meetings and controlled the meeting agendas.
That followed a series of questions about why Taylor was refusing to put on the agenda items that other commissioners wanted to discuss – including policies for "meet-and-confer" sessions with the Police Officers Association.
"Malia asked why we couldn't get this stuff on the agenda," Commissioner Petra De Jesus told me.
In a Dec. 11 letter to the Board of Supes, Public Defender Manu Raju complained that Tayor was causing "significant and unnecessary delays in hearing important matters related to bias within the SFPD and urgently needed reforms."
Raju noted: "Commissioners calls for items to be placed on future agendas this year have been ignored, without public explanation."
Among the issues that Raju cited: Allegations by Dante King, a former implicit-bias trainer for the city, that SFPD was riddled with "extreme" anti-Black bias. The Examiner reported that story in February; Commissioner Cindy Elias asked May 20 for the commission to discuss the issue. Taylor never put the item on the agenda. Elias asked again on June 3, and on June 17, Commissioner John Hamasaki requested that King appear before the commission to outline his concerns.
Nothing happened until November, when Elias asked again to have King report to the commission, and it wasn't until Elias made a formal motion to add King to the agenda that Taylor was forced to allow his testimony.
"Absent Commissioner Elias' motion, a public discussion of King's allegations – which he made public nearly 19 months ago, would have been further delayed … despite four request over seven months," Raju wrote.
Twice – on July 1 and July 8 – Hamasaki and De Jesus asked that the commission discuss in public the meet-and-confer issue. Taylor has never put it on the agenda.
"She just refused to agendize stuff," De Jesus told me.
So now we will see a strange situation: The commission will meet with no president or vice president, and the City Attorney's Office is trying to figure out who will call the meeting to order and lead the discussion to elect new officers.
The goal, De Jesus told me, is that one of the officers will be a mayoral appointee and one will be an appointee of the Board of Supes. That's how it was supposed to be the past two years, but as Julian Mark at Mission Local (who has been doing a great job on this story) reported, the mayor's people took complete control of the panel.
The person who gets elected president will have the ability to put reform at the top of the agenda – or not.