About half a dozen camera operators, producers, and reporters from ESPN were in Tom Ammiano's kitchen this afternoon, waiting for him to open a cardboard box.
The team had followed the box from Montclair, New Jersey, and were recording for a major story in June – about a varsity letter that finally arrived 63 years late.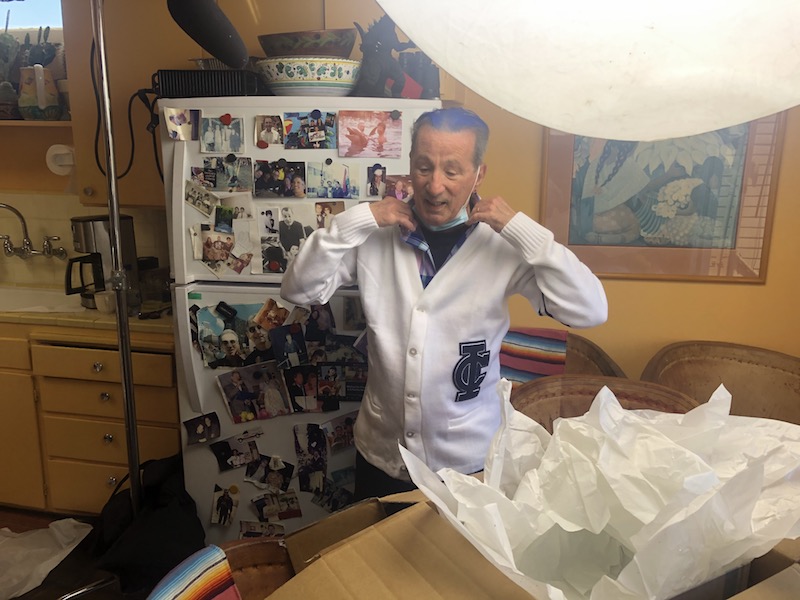 The news has been out on this for a while; Ammiano described it on Facebook and The New York Times picked it up. In essence, Ammiano qualified for a varsity letter in track in 1958 at Immaculate Conception High School in Montclair, but since "everyone knew" he was gay, he was denied that honor.
He told the story in his book, Kiss My Gay Ass (buy it here, or at Castro Dog Eared Books or Green Apple). KQED had him on to talk about the book, and he told that story. A cantor in the East Bay heard Ammiano talk about the situation on KQED, he contacted the school and asked them, in the spirit of Tikkun Olam, to right this wrong.
And so they did. In fact, there's now a scholarship in Ammiano's name at Immaculate Conception.
Even now, in 2021, it wasn't easy: Ammiano tells me some of the more conservative folks associated with the Catholic school resisted giving this overdue award – with the associated publicity – to a gay man.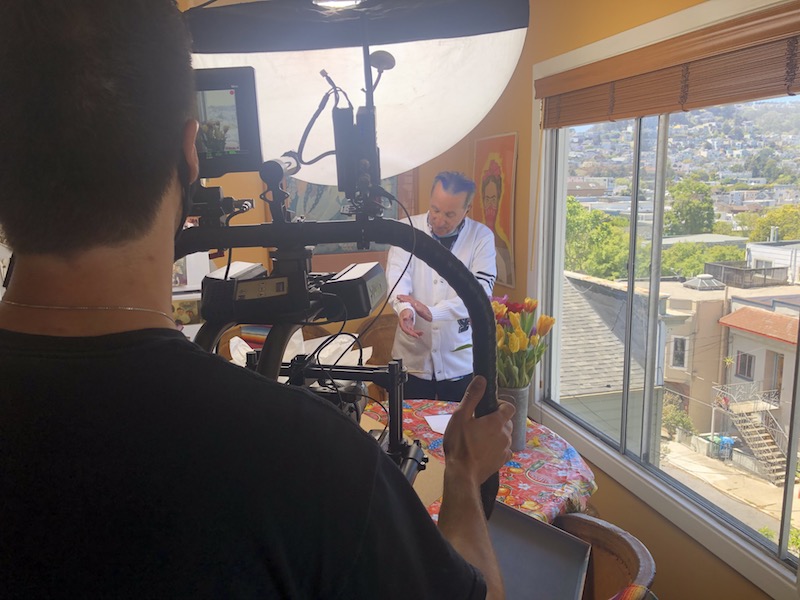 But once ESPN got involved, and sent a camera crew to the school, those objections vanished. The crew got video of school staff sewing the letter on a white cardigan. Then they made sure it got shipped properly to San Francisco. And they brought the box to Ammiano's house today, and filmed him using a steak knife to cut through the tape and open it up.
"I'm a little larger than I was back then," he said as he tried it on. "I'm glad they made allowances for that."
It looks good on him. I can't wait to see the ESPN show, which is scheduled to air during Pride Week in June. I will keep you posted.