Tom Ammiano is finally getting his high-school varsity letter – and The New York Times is reporting on it.
Ammiano, former School Board president, former Board of Supes president, and former state Assembly member, told the story of how he was cheated out of his letter in his book, Kiss My Gay Ass, published by Bay Guardian books.
He was 16, and ran a five-minute mile. (That was really impressive in 1958. Roger Bannister had only broken the four-minute barrier four years earlier. The world-record in the mile the year Ammiano ran sub-five was 3:54, a mark that would hold for four more years. Not a whole lot of high-school kids were running much under five minutes.)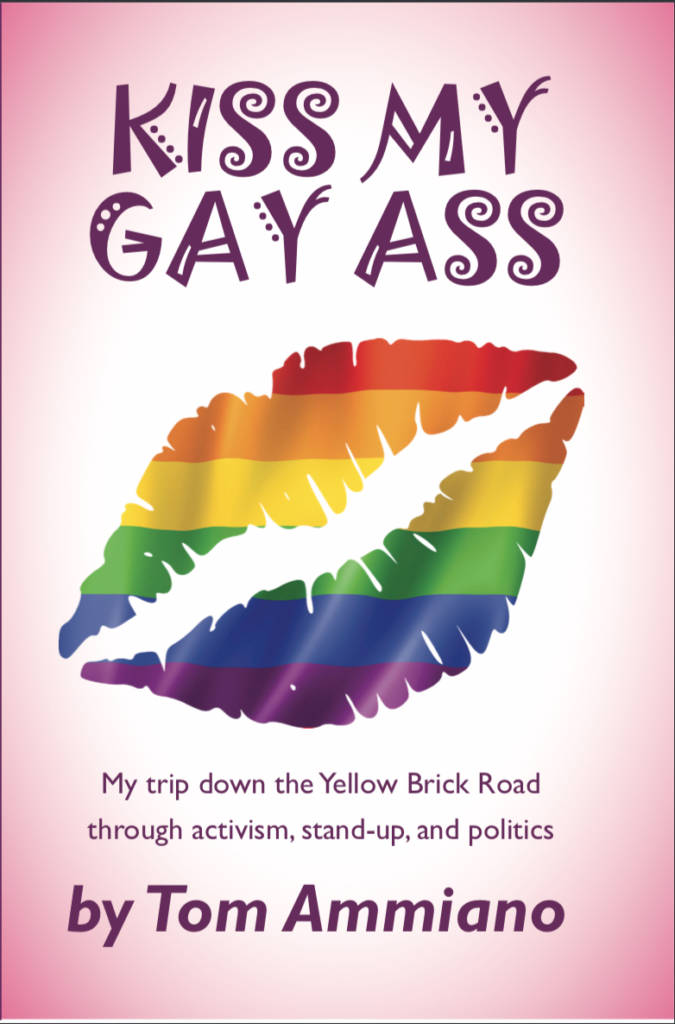 But at Immaculate Conception High School, a young man who was gay (not out, but Ammiano told me later, "everyone knew it,") was considered ineligible for an athletic award. So even though he qualified, the school denied him the letter.
It was painful, he says – and stuck with him even six decades later, when he recounted the story in his book. He mentioned it again on KQED, and a listener heard it and contacted the school – where I hope everyone was horrified. So now he's getting a high-school sweater with a custom-made letter on it.
About time. You can buy a copy of the book here.
Malik Washington, editor of the San Francisco Bay View, is still facing the prospect of losing privileges and possibly returning to prison because he spoke out about a COIVD outbreak in his private halfway house.
He has an upcoming federal court hearing on his motion to force the Federal Bureau of Prisons and the private Geo Group to end the retaliation.
In the meantime, there's a rally Sunday/7 at noon in front of 111 Taylor, which is in essence a private prison although Geo Group calls it a halfway house.
Speakers will call for the prison system to release Washington, who is only months away from ending his sentence anyway, to home confinement. They will also call for the feds and the state to end their contracts with Geo Group.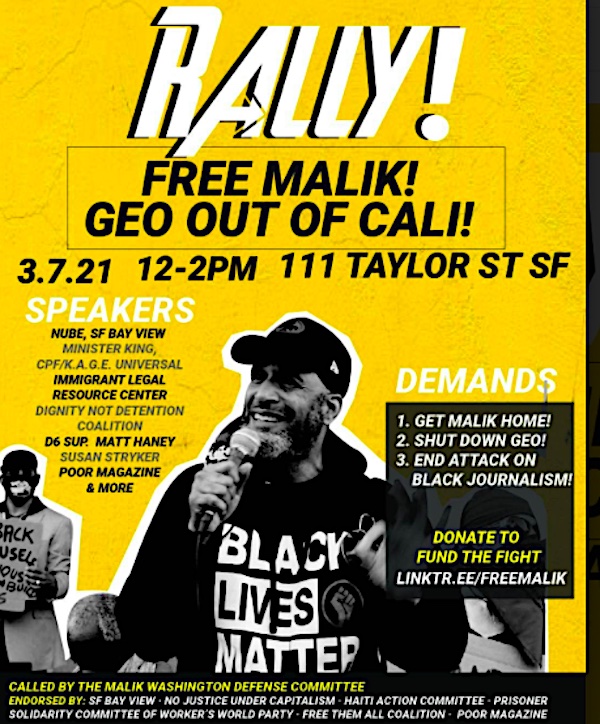 The city's policy on shelter-in-place hotels will be front and center at the Board of Supes Tuesday, with two major bills that would challenge the position the Mayor's Office has taken.
Emergency legislation sponsored by six supes would require the city to keep open 2,200 hotel rooms. People currently in the rooms could not be removed unless they are placed in permanent, stable housing. As current residents exit the rooms, they would become open to others still on the streets.
The mayor has been trying to wind down the program.
It will take eight votes to pass the emergency bill. So far, Sups. Matt Haney, Dean Preston, Hillary Ronen, Shamann Walton, Myrna Melgar, and Gordon Mar are on board. They'll need two more.
Then later in the meeting, the board will hear a resolution by Sups. Ahsha Safai; Walton, Haney and Preston calling on the city to move to buy as many hotels as possible.
The supes are also scheduled to hear an appeal of the Planning Commission's decision to reject a condominium conversion application for a building where seniors were evicted.
In a dramatic, party-line vote (the mayor's commissioners v. the supes commissioners) the panel declined 3-3 to approve the plan:
A speculator group called North Beach Partners LLC bought the building and evicted all the tenants. That group sold it to the current owners as a Tenancy in Common, a legal process that allows unrelated people to buy a building together then allocate one unit to each of them.
But TICs are less valuable than condos, because condos can be sold as individual units without group financing or approval. And condos are not currently subject to rent control.
The supervisors have made clear in the past that buildings where seniors were evicted under the Ellis Act should not be eligible for conversion to condos.
And it's clear that there was an Ellis Act eviction here. Some of the former tenants have died.
The applicants now say that was a "politically expedient decision to unjustly punish Appellants for alleged wrongdoing over 15 years ago by a prior owner of Appellants' building."
I have been watching the Planning Commission in San Francisco for almost 40 years now, and almost every major decision that panel makes is driven by politics.
The current owners knew (or should have known) when they bought the building that it had been emptied for them by an Ellis Act eviction.
It was originally set for Jan. 12, but continued at the request of all parties. Six supes would have to vote in favor of rewarding the people who bought property cleared by an eviction.
The Government Oversight and Operations Committee will consider legislation by Walton that would require large grocery stores, drug stores, and their operating contractors to pay workers an additional $5 an hour hazard pay during the pandemic. The big grocery outlets are making plenty of profits; the workers are risking their lives. That meeting is Thursday/4 at 10am.
Sups. Connie Chan, Hillary Ronen, Melgar, and Haney plan to introduce a supplemental budget appropriation that would pay for free summer camp for all San Francisco kids. It's a way to help everyone catch up on their socialization and education and give the parents a summer break. And somehow, despite everything (the size of the city budget, the current surplus, the vast wealth increases among local billionaires during the pandemic…) the Chron headline refers to this $15 million plan as "costly."
Wow.