One day during the pandemic doldrums, Joshua Grannell (a.k.a. drag star Peaches Christ) and David Flower were in their production company Into the Dark's office at The Mint, looking out at the courtyard.
Left with time to kill after the pandemic re-ordered their major events, they started to envision a fully-equipped outdoor cabaret right there in the Mint's central plaza, complete with a bar, stage, lighting, and sound.
And so, their summer series called the Courtyard Cabaret was born. Grannell says he wanted to keep the set-up simple, and the lineup is heavy on low-production art forms like comedy and storytelling. The PorchLight storytelling series comes to the stage on Thu/17, with the sex-positive Bawdy Storytelling on Sat/19, and Don't Tell Comedy on June 26.
Normally, the duo would have been frantically planning for their Halloween show Terror Vault, but since COVID sank its original dates this past October, they'd already built, written, and cast the show for this coming Halloween, The Immortal Reckoning. That production will employ local artists and feature a massive Halloween ball on October 30.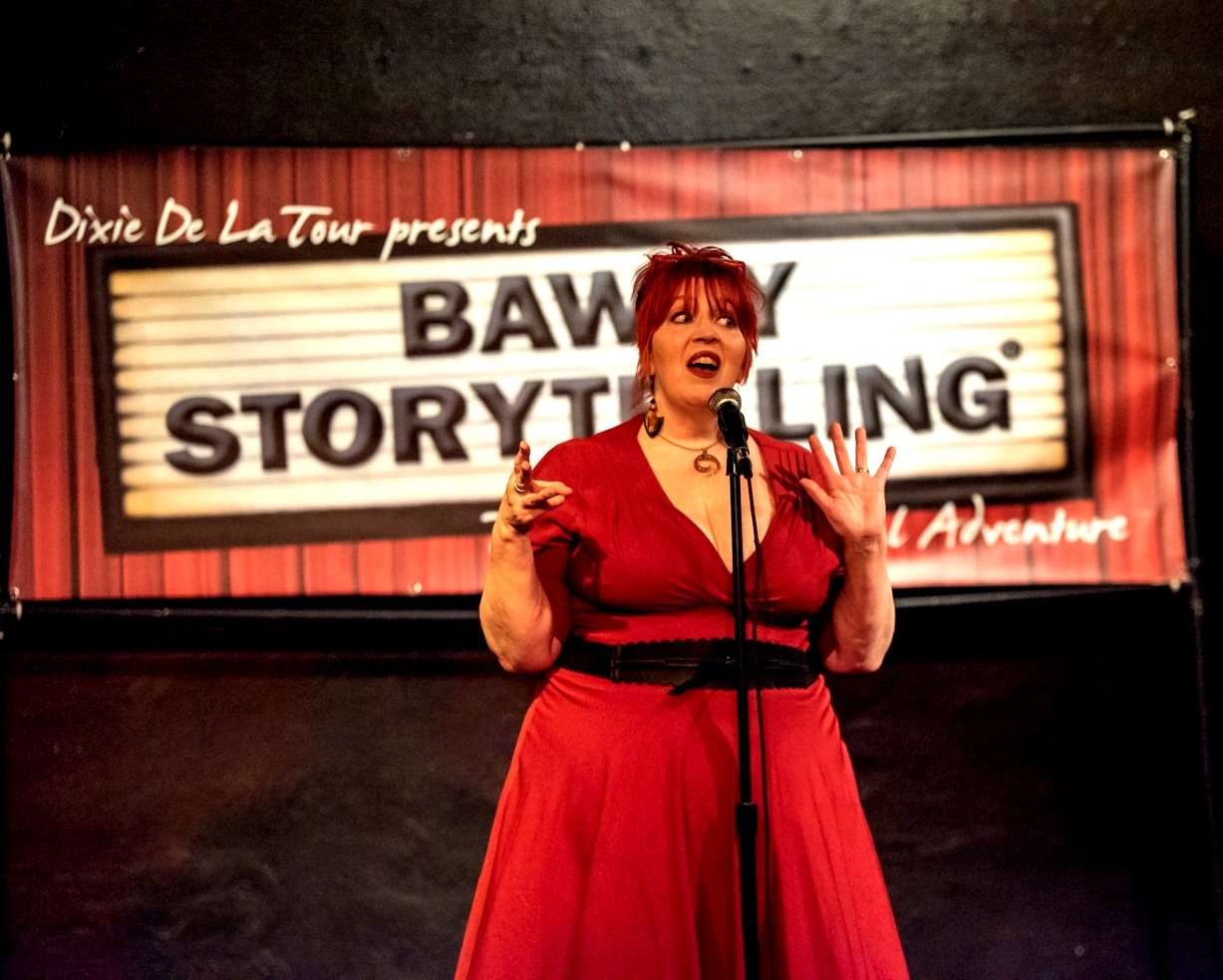 That left them with the time they needed to mastermind Courtyard Caberet. Grannell is thrilled to give a live entertainment-starved public somewhere to go—and to support the local arts.
"A lot of people said to me, 'I can't believe you're not doing drag—you're Peaches Christ,'" Grannell said. "But I did not want to create a venue that was going to be competition for places like the Oasis. What's exciting is these organization did not think they would be able to host a live event, and this is giving them a head start until things open up."
Bawdy Storytelling will simultaneously stream the show, a boon to the international audience that the group has grown during the pandemic.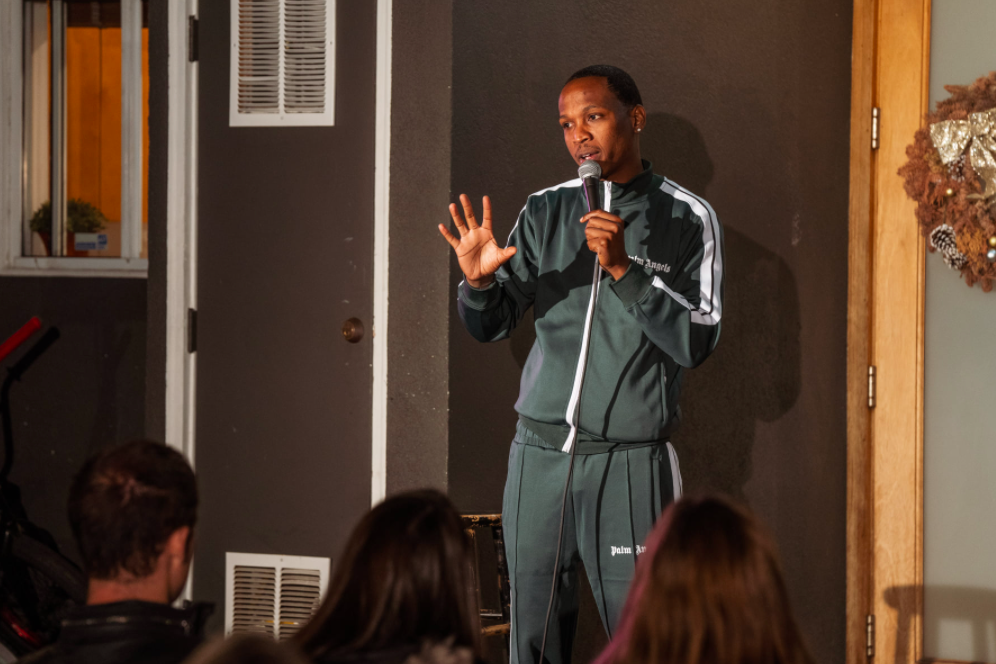 "Their whole thing is kink and sex positive storytelling," said Grannell. "And now they have an international audience. They're also live streaming, so if you're in Germany, and you're a pervert, you can beam in the show."
That option hasn't seemed to have hurt in-person ticket sales, according to Grannell. People appear to be raring to go out and see performers live—especially at a classic Downtown location like the interior courtyard of the Mint. 
Grannell said the biggest planning hurdle was trying to figure out a few months ago what things would be like in terms of COVID protocols this summer. 
"Never did we imagine that we'd be reopening in June," he said.
Still, an outdoor venue negates the necessity of temperature checks or needing to serve food to have a bar operating at the venue, Grannell says. That relative ease seems like a good sign.
"It's lovely because it means we're on the right path," Grannell said. "This feels really nice and comfortable."
COURTYARD CABARET will feature PorchLight on Thu/17, Bawdy Storytelling on Sat/19, and Don't Tell Comedy on June 26.