The artist's gift is to record a lifetime spent observing. Britta Kathmeyer has this dynamic down, exploring relationships to family, tradition, and self with a profoundly subtle, exquisite simplicity.
Kathmeyer grew up in Bremen, a German port city near the North Sea. Her parents ran an arts and crafts store, where she was introduced to the sparse design of Nordic furniture and household goods, and her father also operated a funeral home with her grandfather.
At age 14, Kathmeyer's family moved to the countryside, near the village of Worpswede. Because of its beauty, the town attracted many artists, with painter Paula Modersohn Becker and poet Rainer Maria Rilke among them.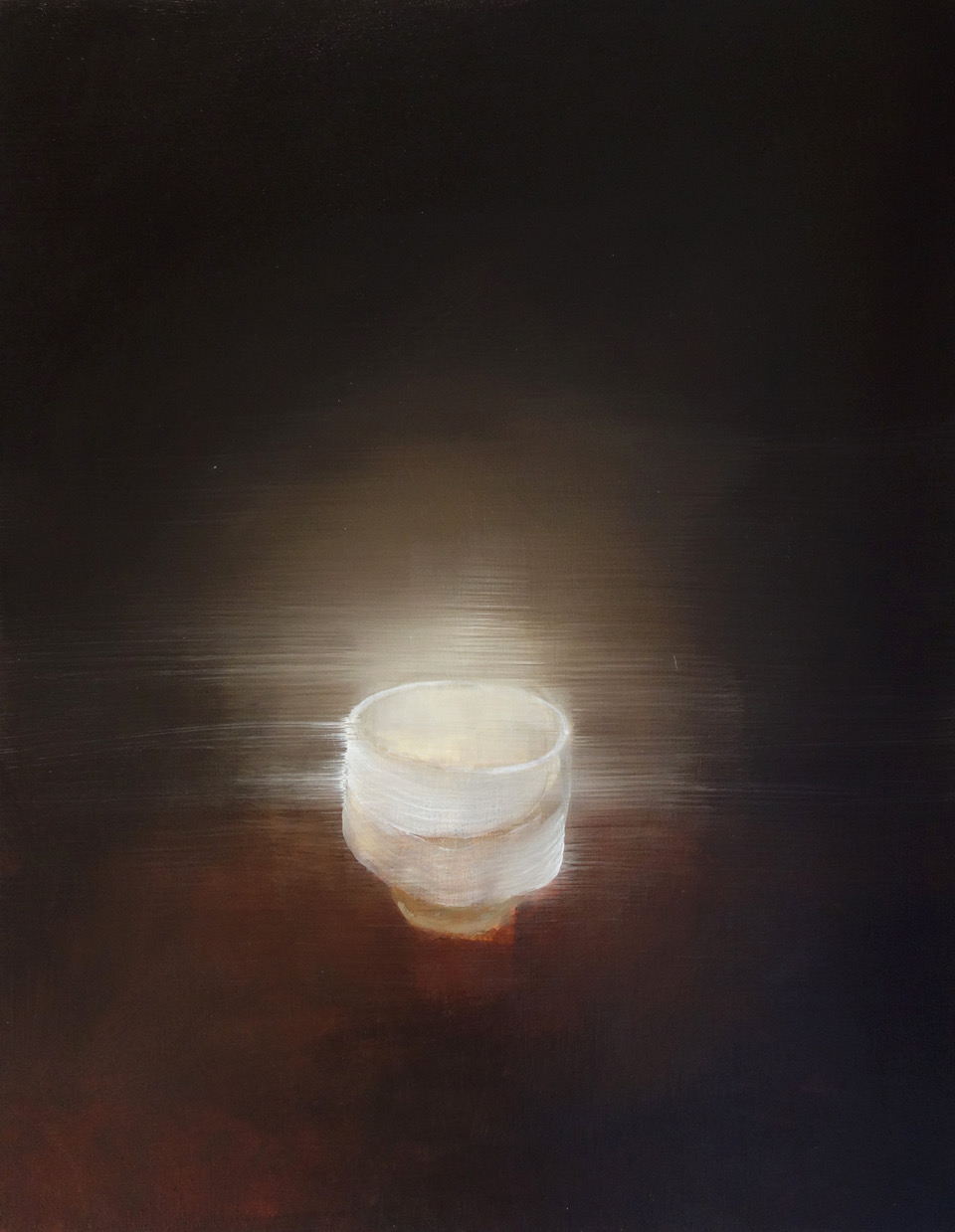 "I was drawn to the beauty of the land but also to the artists and their work," Kathmeyer said. She often sat in the fields to draw old barns and birch trees, or simply observe nature and the elements. She knew that she wanted to be an artist. What kind, she didn't yet know—after studying textile design and completing several internships in weaving and sewing mills, she graduated with little interest in working in that environment. 
Traveling to the west coast of California in 1986 to look at graduate programs in textiles, Kathmeyer discovered California College of the Arts.
"As soon as I arrived in the Bay Area, I knew that's where I wanted to be," she said. She received a Fulbright scholarship, and started the MFA textiles program the following year, dedicating herself to the exploration of various media. The teachers she found most influential were those with a conceptual approach, notably Suzanne Lacy and Larry Sultan, who opened her up to a whole new dimension and understanding of art.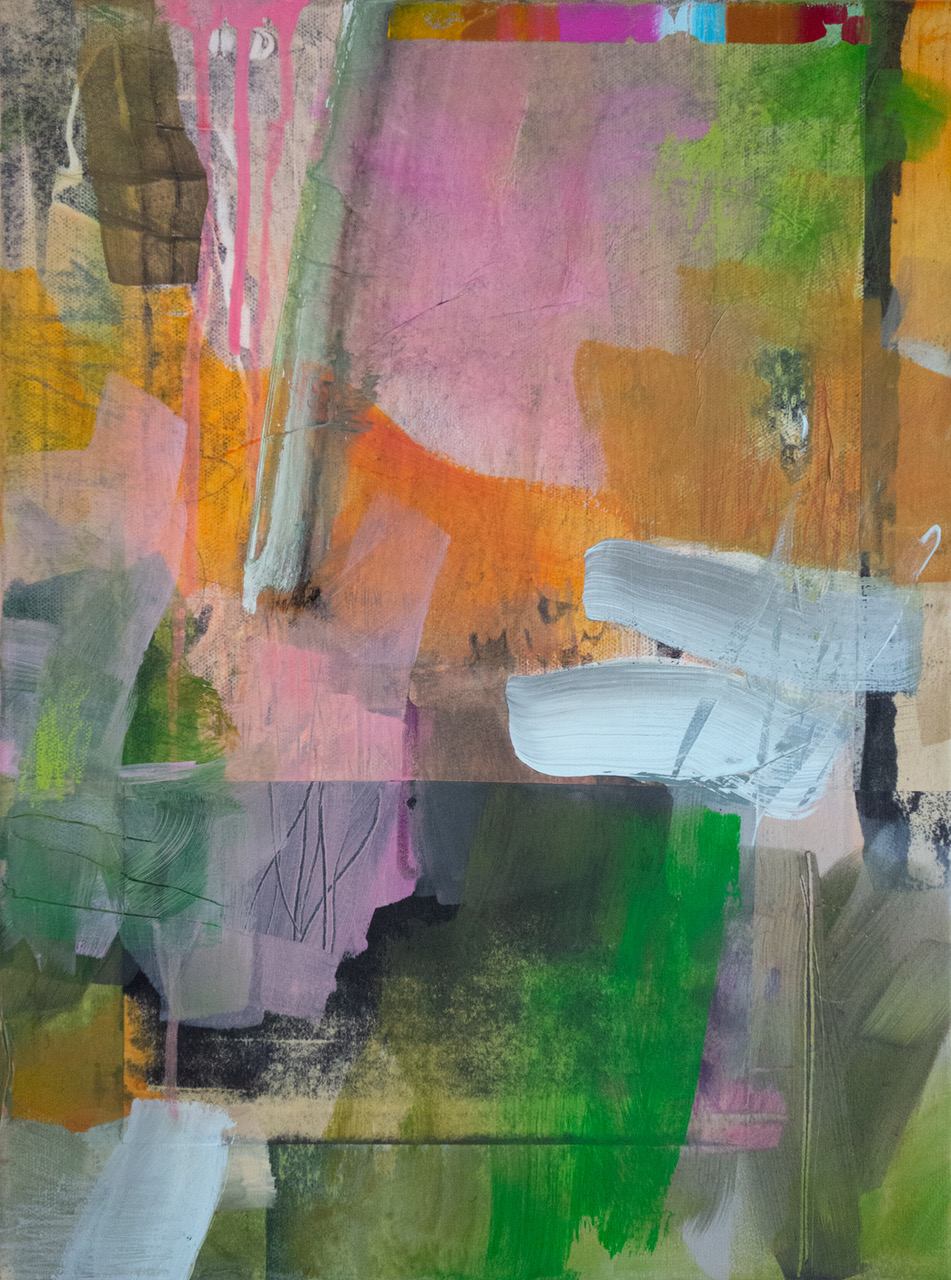 Kathmeyer's other influences include Gerhard Richter, the artists of the Korean Dansaekhwa movement who produced primarily monochromatic, minimalist paintings, and the simplicity and elegance of Japanese and Korean arts and crafts. For her MFA show, she created an installation that explored the textile industry for which she collaborated with women from workshops in Oakland's Chinatown, and the International Garments Workers Union. In the wake of the fall of the Berlin Wall, the exhibition included drawings, paintings, and black-and-white photographs of Germany's border landscape.
Kathmeyer can hardly imagine a world beyond art.
"Even if I didn't have a studio, I'd still observe, engage in and interpret everyday experiences as a way to create meaning," she said. Her work is both autobiographical and political, drawing from life experiences and highlighting, investigating and interpreting what is unfolding around and within her.
"When I look at my body of work, it clearly reads like a visual biography recorded through photography, performance, installation, conceptual art, and paint," she said.
In 2014, Kathmeyer quit her job as a textile designer to carve out more time to make art. In 2016, the bowl became her central motif. She said the designs develop organically without the use of a physical object as model, which allows a new nature to emerge through the paint, pulsing with light and energy.
"If you listen closely and allow the unexpected to occur, the matter presents itself and all you have to do is just grab it and ride it," she said. Kathmeyer follows her fascination, a clean, straightforward, and minimalist process that produces a similar result.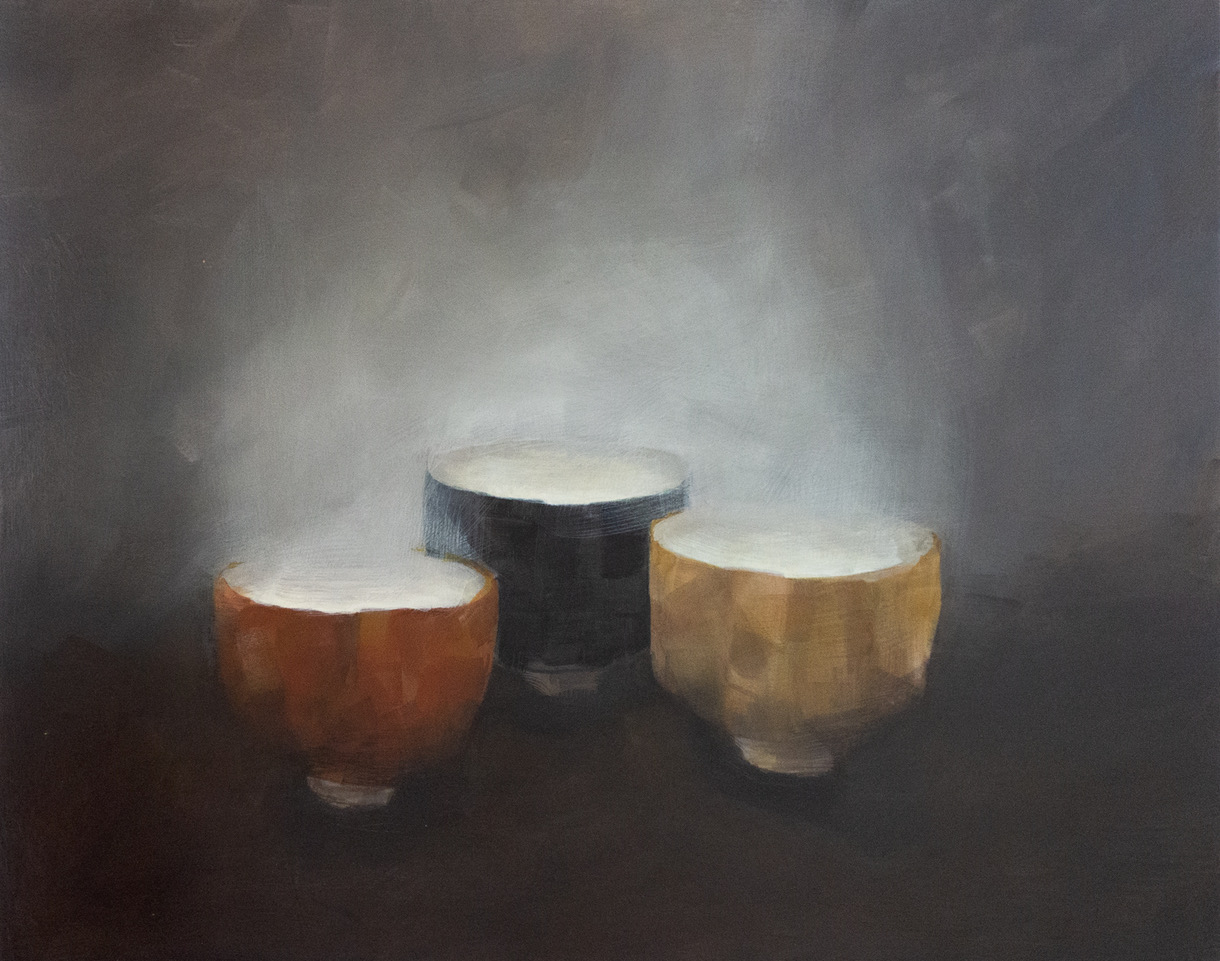 Her bowls represent the yin and yang, opposing principles that are necessary for life to be possible. Kathmeyer says there is an inherent feminine quality in her work which speaks of nurturing, giving, receiving, and healing—actions that she feels are desperately needed in our time. Yoga, meditation, and various healing modalities are also part of her process. For the past 10 years, she has worked as an oncology massage therapist, and considers her sessions to be an extension of her art practice. During the pandemic, Kathmeyer also spent time taking care of her parents, who are living with dementia. The experience led to a new body of abstract work rooted in issues of identity and memory, though her painting of bowls holds steady.
The San Francisco Art Institute, CCA, JFK University, and Headlands Center for the Arts lecturer works in a studio located in an old Graton apple-processing plant. Kathmeyer loves that its highly-connected, industrial artists' community is located in a country setting where she can go on walks through fields, marshes, and vineyards. Sounds like her childhood, doesn't it? 
She is currently focusing on creating large-scale, non-stretched canvas, paper, and fabric collages. Her experience with textiles, specifically with constructing layered materials and building surface, seems to be itching to come out to play. Kathmeyer shared her mantra for creativity: Embrace the unknown, allow time for exploration, and develop and trust your intuition.
For more information, visit her website at www.brittakathmeyer.com.