It seems just weeks ago, we were moving away from the doom-scrolling, focusing on good weather, good food, outdoor adventures, and all the trappings of summer. Offices were calling their workers back to the water cooler, business travel was wheels up once more, airports were bustling, and customers were sounding just as grumpy, as yesteryear. 
And then, punch the fail-sounding trumpet, it all hit the front door. Delta strain rising, big musical traditions like New Orleans Jazz festival canceling (which could start a trend, be on the lookout), and many venue and office reopenings that were scheduled to reopen in September, pushed to October or even 2022.
Here is what's different. In light of these advancing circumstances, and what we know collectively from a previous lockdown, Bay Area events this weekend came off just that much more special. Precious. Yes, socially distanced and vax-checked and masked where appropriate. As if everyone participating in something that involved community, if just for those few hours, were able to enjoy some form of upliftment.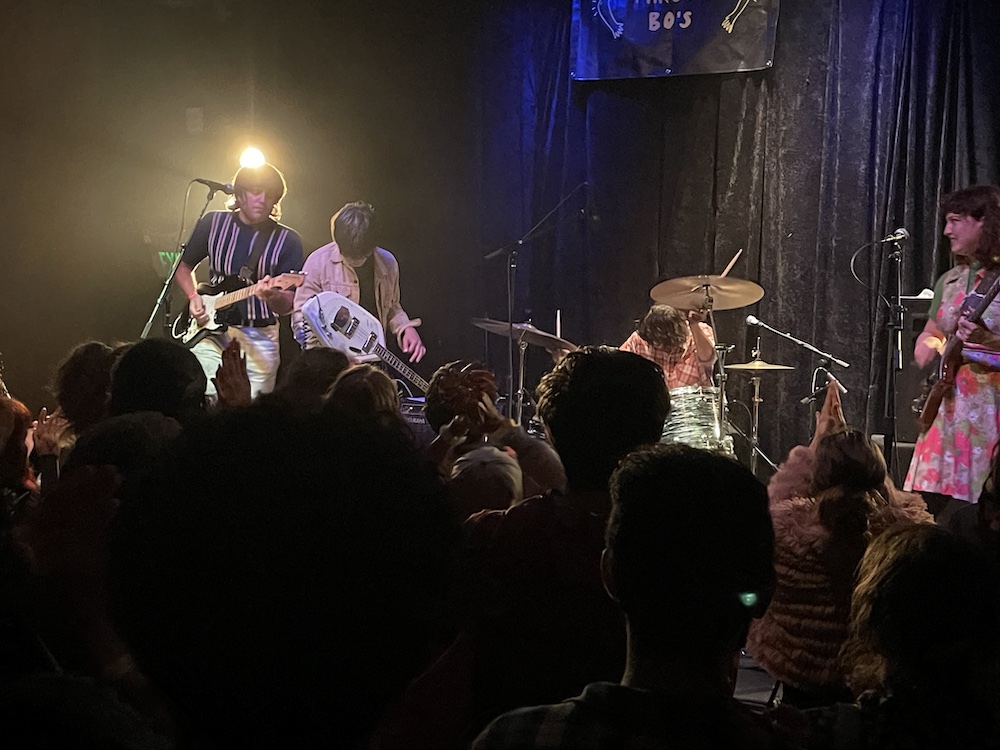 San Francisco four-piece band The Umbrellas played to a packed, as much as safely possible, capacity crowd at The Rickshaw Stop Friday night, in celebration of their dynamic self-titled debut album. Getting onstage just after 11pm, following The Reds, Pinks and Purples, Blues Lawyer, and Healing Potpourri, the band grabbed the spotlight. People were rumored to have driven from Seattle just for that show.
It was a brisk set, just about an hour, that saw the crowd swoon with delight once the band leaned into "Near You." The references are all on display, from The Byrds to Belle & Sebastian. But caught live, the Umbrellas are a chompy, tight band who coast along like 10-year vets, equipped with smiles and jokes at themselves between selections. I look forward to their next performance, and the attendees who just swayed along like the world was not falling apart in real-time.
When influential jazz collective Idris Ackamoor and The Pyramids exited the stage at the Yerba Buena Garden Festival this past Saturday, they marched in line to the beat of the drum. Performing at the Afrosolo Arts Festival In The Gardens, in support of their new epic 'Shaman!' record, the band featured a fresh line-up including original 1970s Pyramids member Dr. Margaux Simmons on flute, Bobby Cobb on guitar, long-term associate Sandra Poindexter on violin, Ruben Ramos on bass, Gioele Pagliaccia on drums, and Jack Yglesias on percussion.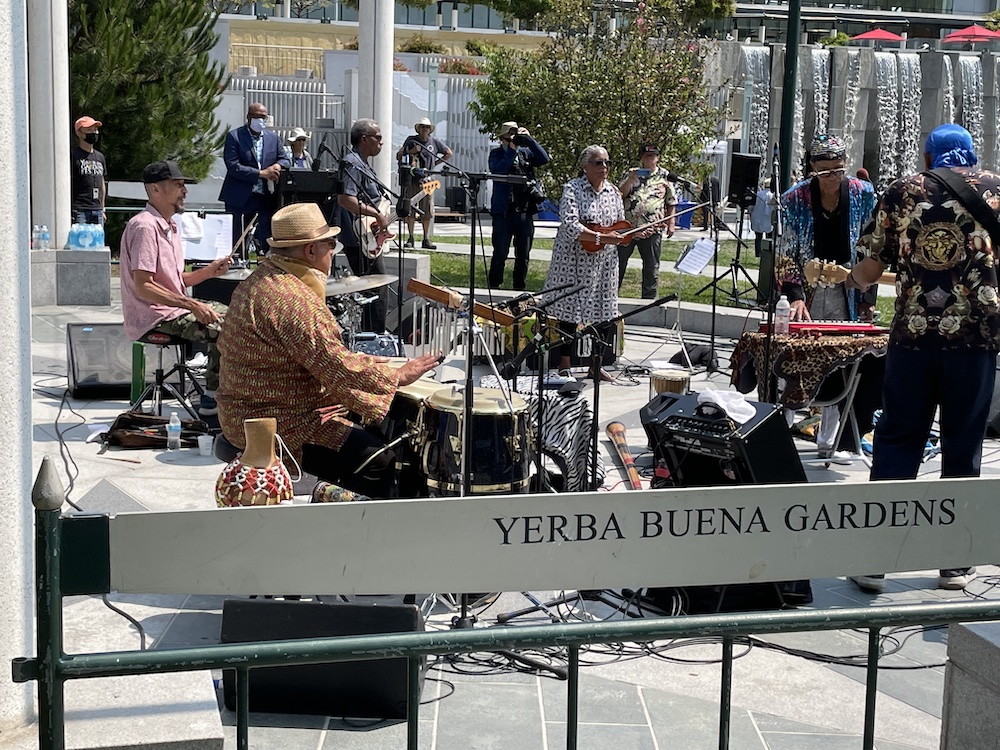 Ackamoor, bedazzled in an iridescent cape that changed colors with each wind gust, who's been steering this project for 50 years, sounded blossoming on the sax, strong in his message, and gallant in spirit. Playing to a crowd who danced, moved, cheered, and chanted, the ensemble kept the right rhythm-in-mind state.