Belly chains glint as the '90s fashion [read: precisely the looks the kids are wearing in 2021] falls to the floor. Out come the dental dams and Saran wrap. The Safe Sex Sluts are on stage at the orgy, and the carnal class is in session. Such is the climatic (sorry) scene of the San Francisco-filmed Safe is Desire, director Nan Kinney's educational 1993 smut, which is screening at Brava Theater on November 11 for Pink and White Productions' SF PornFilmFestival.
"I think [that if we filmed Safe is Desire again today] it would be more similar than different," says Kinney, reflecting on what has and hasn't changed in XXX and our own concept of sexuality since the early '90s. "The sex ed element is pretty much the same. Except now dental dams are thinner!"
Those looking to ponder the way queer and alternative porn has evolved over the years would do very well to check out this month's PornFilmFestival. Curated by legendary queer porn director Shine Houston's Pink and White production house, the fest's programming ranges from Forbidden Letters (AIDS activist Arthur J. Bressan Jr.'s 1979 treatise on gay San Franciscan love interrupted by incarceration) to an animated porn program that draws cinematic couplings with new strokes.
And there are plenty of options to the PornFilmFestival's four Brava Theater IRL programs if a lingering global pandemic still has you shy about getting turned on in a room full of horny strangers. Pink and White made the inaugural edition of their fest a hybrid affair, with offerings airing on the production house's streaming through the majority of the month.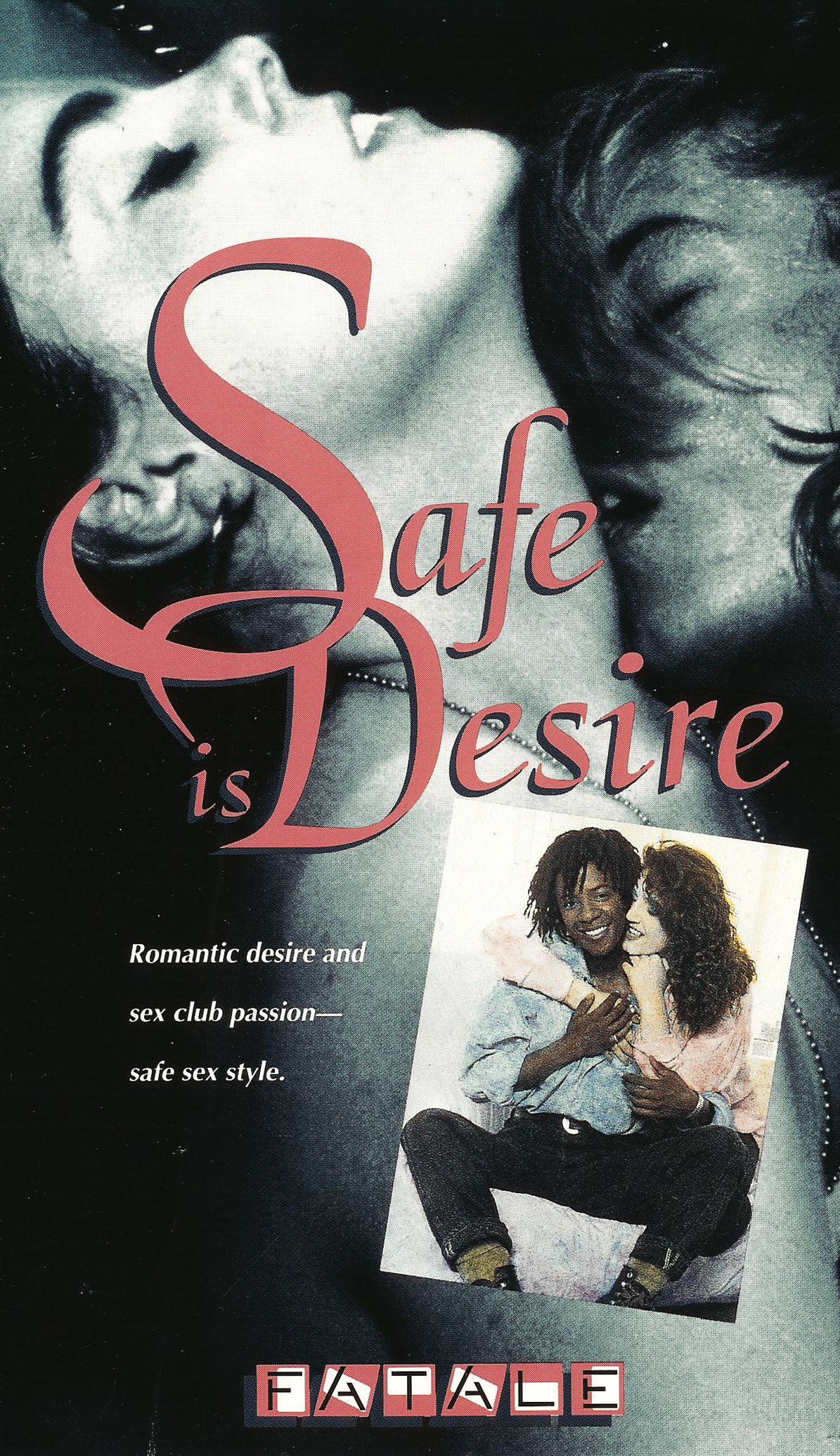 To celebrate the coming cumming, we snagged an email interview with Fatale Media president and On Our Backs magazine co-founder Kinney, who made a game attempt to compare eras of porn, and mused on the irony of her lesbian empire giving birth to the wildly successful Bend Over Boyfriend pegging series.
48HILLS I'd love to hear about what you're up to nowadays. In addition to the projects you're working on, what's been inspiring you recently?
NAN KINNEY I've been working on preserving Fatale's legacy and work in various LGBT and human sexuality archives. It's been hard over the last 18 months not to be able to travel or go to any in-person events or film festivals to meet with other filmmakers. That's a big reason I'm looking forward to SFPFF, and I hope to go back to Berlin next year for the indie porn festivals there.
48HILLS The film's on-screen educators are a trio called the Safe Sex Sluts. Was this a real group? To what extent did they affect your desire to shoot the film?
NAN KINNEY Yes, those gals were for real! Fatale at the time was the only lesbian sex media company around, and we felt it was important to address safer sex issues for lesbians. We had seen the Safer Sex Sluts perform at a sex club and knew that their scene would be great for our film. Our goals with the film were to show that safer sex was important for lesbians, and that it could be fun and sexy.
They were affiliated with Lyon-Martin Women's Health Services. They were "peer educators" delivering safer sex info at bars, dance clubs, sex clubs, and even colleges. They did skits (like the one featured in Safe is Desire), workshops, handed out lube and condoms at various venues. They were "dedicated to demolishing denial," as they often said.
48HILLS Do you have a sense that Safe is Desire would be at all different if you shot a similar XXX sex education film today? In what way, if so?
NAN KINNEY I think it would be more similar than different. The sex ed element is pretty much the same. Except now dental dams are thinner! I think probably the main difference would be with the performers, they would have a broader spectrum of gender identities, ethnicities, and body types.
And if I could do it over again now, I would add more music to the sex club scene!
48HILLS Have you seen that people react differently to the film than they did in 1993?
NAN KINNEY Perhaps they will be more open and curious about safer sex? I'm not sure, will have to see the reaction after the screening at SFPFF. 😊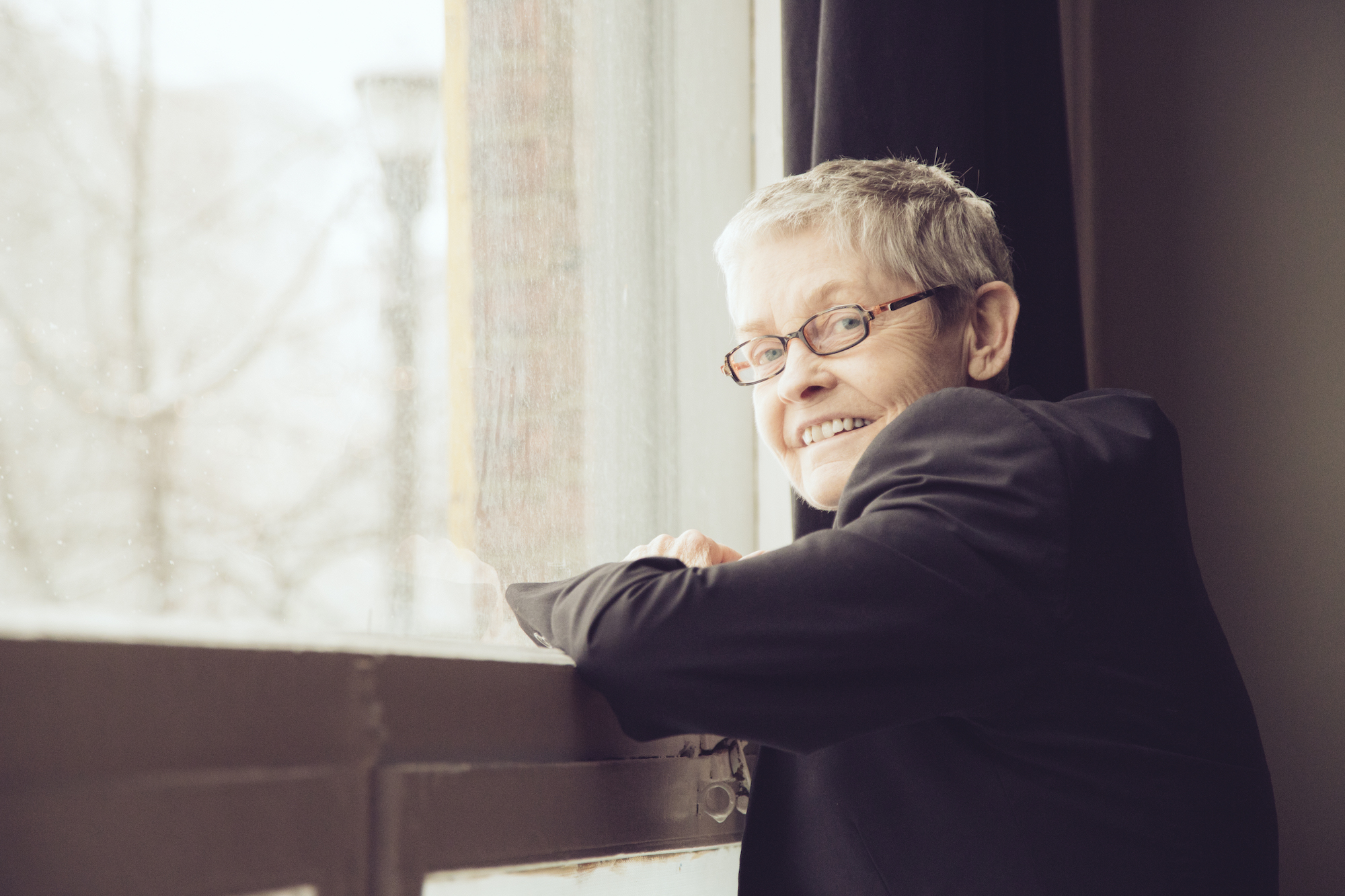 48HILLS Is there a certain irony in the fact that [one of?] the site's biggest seller was the pegging classic Bend Over Boyfriend? I noticed there was also a second edition to the series. How did a lesbian porn site come to produce that film and its follow-up?
NAN KINNEY I do love the irony in it! Well, who better than lesbians to show straight gals how to strap it on? We knew a lot of couples were into pegging, and it was part of the kink scene too. Our goal had always been to cover sexual subjects in a way that mainstream porn wasn't, and this fit that goal. And, everybody has an anus, so it worked pretty much for anyone who was looking for an educational movie about anal sex.
48HILLS Who are your favorite pornographers shooting nowadays?
NAN KINNEY Shine Louis Houston's Crash Pad series, real dyke porn. Charla Hathaway—her personality and storytelling draw me in and I like that she's "mature," as they say. Anna Brownfield—great filmmaking and developed characters. Wayne Yung, I like how he plays with race and identity, and manages to pull in romanticism. Courtney Trouble, for her devotion to showing fisting.
48HILLS What are the positive changes that have taken place in the porn industry since 1993? The negative?
NAN KINNEY Tech has made porn much more available, and the content is broader. It's easier to find images one can relate to—it's not simply an old boys' club anymore. There is now a whole genre of feminist porn! Now we have indie porn festivals, fantastic! In this way, it has progressed since 1993, when Safe Is Desire was the only lesbian porn movie produced in that year. There is simply so much more.
But, porn is still ghettoized. It has negative connotations in society in general. It's still not really an acceptable profession to be in or aspire to. Sex has remained very compartmentalized in people's lives. I was hoping by now we all would just be more open about sex in general. That aspect almost seems to be getting worse.
48HILLS What would you say is a can't-miss screening taking place at this year's San Francisco PornFilmFestival?
NAN KINNEY I don't want to miss any of the films in SFPFF! I don't think I can single out just one screening not to miss. That said, the ones I'm most looking forward to are: Forbidden Letters directed by Arthur Bressan, Jr., classic gay porn from the 1970s. Those 1970s films inspired me to make lesbian porn. Matinee by Jennifer Lyon Bell—art and sex connect. Chemistry Eases the Pain by Shine Louise Houston. Complications!
SAN FRANCISCO PORNFILMFESTIVAL will hold in-person screenings November 11 and 12 at Brava Theatre, SF. Tickets $15 per screening, or $50 for a pass for all four programs. Online screenings run November 10-28 on PinkLabel.TV. Virtual passes for the entire festival's programming are $25. More info and tickets here.