"Oh, it was definitely bungled," drag impressaria Peaches Christ told me over the phone about the sudden, shocking announcement last month that concert promotion company Another Planet Entertainment was taking over management of the Castro Theatre in a partnership with the founding Nasser family—possibly putting its local queer film and events programs at risk.
"So many of us were completely blindsided by not just the announcement, but the way it was announced. It was disappointing. I had heard some rumors. I knew something was up, because the Nassers were being unresponsive while being responsive to my emails. The funny thing is I just happened to be up late the night before. I went to the Another Planet website, and there it was, the whole thing saying they were taking over the Castro. I felt like I was in the 'Twilight Zone.' They must have realized it went up early and took it down."
This week, Another Planet apologized and admitted that its initial announcement was fumbled—something that was only exacerbated in the weeks afterwards by CEO Gregg Perloff doubling down on his goof, blaming "misinformation" and "people who just don't like change," rather than realizing his company was entering a sacred space, and that Castro LGBTQ and arts communities deserved at least a smidgen of outreach. (Someone has wisely convinced Perloff to step back and let his PR team take over, it seems.)
Another Planet also stated an acknowledgement of and commitment to LGBTQ programming including film, music, and theatrical events—whereas previously it had failed to even use the term "LGBTQ" at all.
"What Another Planet has done with spaces like the Fox Theatre in Oakland is wonderful, bringing back this gorgeous space after it was closed. I love going there," Peaches said. "But that's not the Castro. It's not a blank slate. This is a working theater in a vibrant neighborhood that holds so much history, anyone could see this was a sensitive issue. You can't just pop up from out of the blue and yell 'Surprise!' no matter how good your intentions."
Peaches has a professional stake in the theater's survival. Her grand parody production "Drag Becomes Her" has been delayed several times—SF's COVID shutdown hit just as it was primed to open at the Castro—and suddenly its whole existence was thrown into doubt, even as she's struggled to hold on as an artist in a city offering very little direct support and pandemic guidance.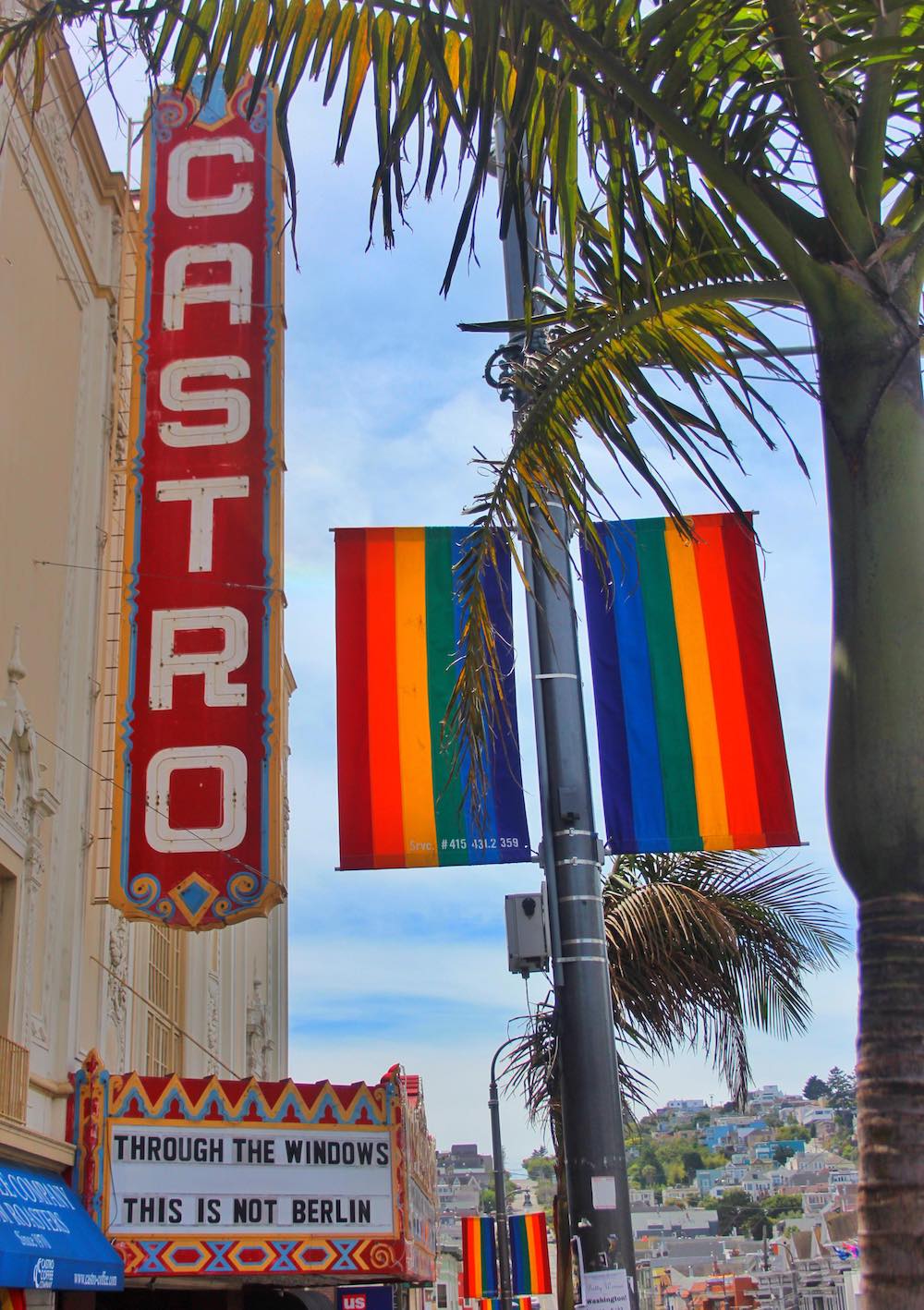 Other LGBTQ artists and orgs were initially taken off guard, as well. The Castro LGBTQ Cultural District sent out a strongly worded letter to Another Planet, urging it to maintain its queer and diverse programming, even suggesting APE hire a director of LGBTQ programming and engage in more community communication to ensure queer presence in the theatre's evolving mission. Cultural District representatives met with Another Planet soon after the announcement to gain clarification.
"The [Cultural District] had a preliminary meeting with representatives from APE to outline our concerns and we agreed to open a channel of communication about the importance of the Castro Theater as an anchor for LGBTQ culture," Cultural District manager Tina Valentin Aguirre told me at the time over email. "While I am happy about the communication, I acknowledged in that meeting that I am very unhappy that they botched the roll-out of their management plans and they need to build trust after the Nasser family refused to communicate with us for the past two years [about the future of the Castro]. 
"Items that we are concerned about include the importance of repertory films in their schedule, LGBTQ-focused programming, and other cultural events that center queerness. We do not accept the idea that LGBTQ programming is not viable for the Castro Theater's business plan moving forward… An LGBT programmer is vitally needed for this. We welcome music events as playing a strong component for the Castro Theater moving forward and that this needs to be accompanied with a strong film component."
The urging for a strong film component to remain part of the Castro's repertoire also came from the Frameline Film Festival, the country's oldest LGBTQ film festival, which has counted the Castro as its major venue. "We admittedly were disappointed by the lack of explicit mention of the theater's role in the LGBTQ+ community in the initial release," James Woolley, Frameline's executive director, told me over email. (Frameline confirmed that its 2022 edition would be held at the Castro again this year, June 16-26).
"Ideally, community partner stakeholders would have been consulted in the development of the initial release before it was made public. That said, we also appreciate the business needs for keeping the announcement confidential until all contracts were final. We've already begun working with Another Planet Entertainment on Frameline46 and look forward to being an active advocate for, and collaborator in, LGBTQ+ cultural programming at the theater moving forward."
Woolley continued, "We are mindful of the Castro's legacy as a sacred space for the LGBTQ+ community, and its irreplaceable role as the premiere exhibition space for classic and LGBTQ+ cinema. We understand and share the concerns of the community in wanting to do everything possible to preserve that history and allow this historic movie palace to continue those important cultural and artistic roles. Thus far our meetings with Another Planet Entertainment have been positive and encouraging towards those interests."
Peaches Christ, too, remains "hopeful" about the Castro's future with Another Planet, especially after she spoke with its representatives at length on the phone. "I think they're listening; they just didn't fully realize what they were doing, how it would directly affect us," she told me. And it looks like her show will be rescheduled there, after all.
"What I'm most encouraged about is that I was speaking with local people. Another Planet is based here, so it's not like some giant commercial giant is swooping in. They have the ability to engage directly with the community, hire people from the community, and learn how we can all work together.
"And I love the idea that they can upgrade the Castro, which is really falling apart," Peaches said. "Take it from me, as an artist who convinced them to do large scale productions, the place needs help!
"So this could be a really good thing, if Another Planet includes the community—and that means keeping the prices down for local events as well. For now, I'm giving them the benefit of the doubt and being cautiously optimistic."
Another Planet has promised to announce local LGBTQ events at the Castro Theatre on its website.