I can't say enough about how grateful I am to be able to access the amazing cinema from the 2022 Sundance Film Festival (albeit that all films were screened online this year.) Picking from amongst the cinematic jewels that showed, I have made a list that pairs my favorite feature-length and short documentaries. While many of the films below won't be released this year in theaters, you should make sure to pack these poignant parables into your back pocket so as to not miss their imminent online premieres. You can also check out parts one and two of my favorite narrative shorts and features from the fest.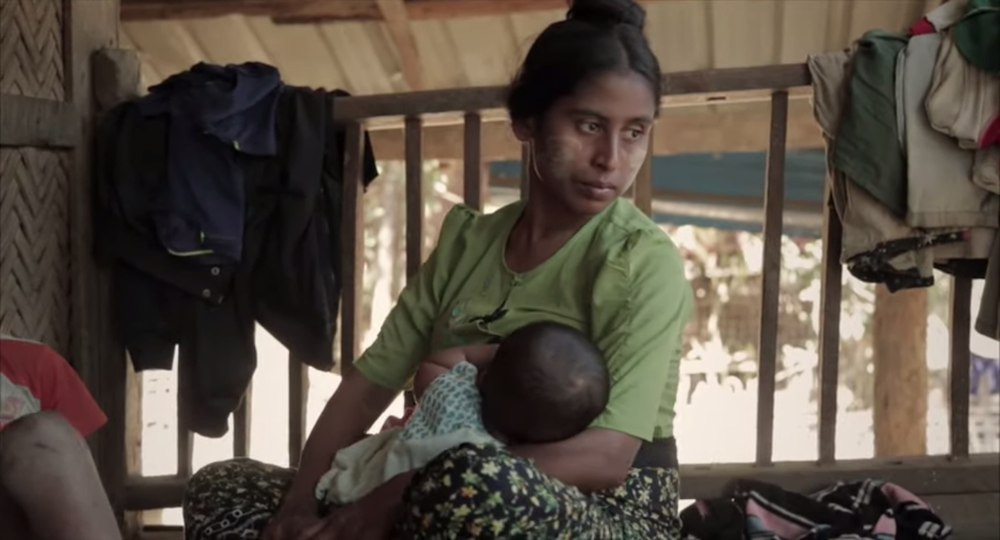 1. Midwives (Snow Hnin Ei Hlaing, Canada/Germany/Myanmar)

This is a remarkable study of a Buddhist midwife and her Muslim apprentice in Myanmar attempting to run the only women's clinic in the region for the Rohingya minority. Midwives was easily one of the festival's most memorable movies. Shooting for the past five years, director Snow Hnin Ei Hlaing captured a vast amount of in-real-time conflicts between the Myanmar (Burma) government and the predominantly Islamic communities in the Rakhine State, who are indigenous to the region. Journalists and news outlets decrying the Rohingya people as "one of the most persecuted minorities in the world" (they have been denied citizenship and basic human rights by the Myanmar government since 1982), and Snow never shies away from the uncomfortable truths surrounding the film's heroic odyssey.

In fact, what makes this social issue film—which won Sundance's Special Jury Award for "Excellence In Verité Filmmaking" in the World Cinema Documentary competition—stand out from its many worthy companions is how it allows the complicated racial relationship to play out between its teacher and student. Snow was born in the Rakhine state of Myanmar, and told NPR that she is currently unable to return to her country, whose military leaders have targeted members of the press and filmmakers. PBS's documentary showcase POV has picked up Midwives' distribution rights, and will be showcasing it this upcoming season.
+ If I Go Will They Miss Me (Walter Thompson-Hernández, US)

Winning Sundance's Jury Award for Best U.S. Fiction Short Film, this 13-minute heartache poetically explores a horrific 2020 Delta Flight that unloaded its jet fuel all over school children across southeast Los Angeles, before it was forced to perform an emergency landing procedure at LAX. With a cinematic aesthetic similar to David Gordon Green's George Washington (2000), director Thompson-Hernández, who grew up just a few miles from the incident, expands the traumatic scenario into a brilliant "meditation on dreaming and trying to exist in worlds outside of our own."

2. Fire of Love (Sara Dosa, Canada/US)

Bay Area based filmmaker Sara Dosa has created the first genuine masterpiece of 2022 with her stunning celebration of legendary French volcanologists Katia and Maurice Krafft. Hauntingly narrated by Miranda July and feeling like a real-life Wes Anderson joint, this lyrical pilgrimage is a weirdo romance for the ages. The most astounding footage of volcanic eruptions ever filmed spurt in this stunning follow-up to Dosa's magical-realist documentary The Seer and the Unseen (2019), which deservedly won Sundance's Jonathan Oppenheim U.S. Documentary Editing Award. National Geographic outbid Netflix, Amazon, Sony Pictures Classics, and Paramount with a reported mid-seven-figure acquisition deal for this film—which you should climb the highest mountain to see on the biggest screen possible.
+ Stranger Than Rotterdam with Sara Driver (Sara Driver, US)

Behold the short that won a special Sundance Jury Award for Screenwriting in a Short Film. Sara Driver's nine-minute animated account of sneaking underground 35mm prints of Jim Jarmusch's Stranger Than Paradise (1984) across international borders to get it to its first festival screening in Rotterdam is the stuff of which cinematic dreams are made. All hail Driver for helping to kick start Jarmusch's career and perhaps the entire US independent movement of the 1980s!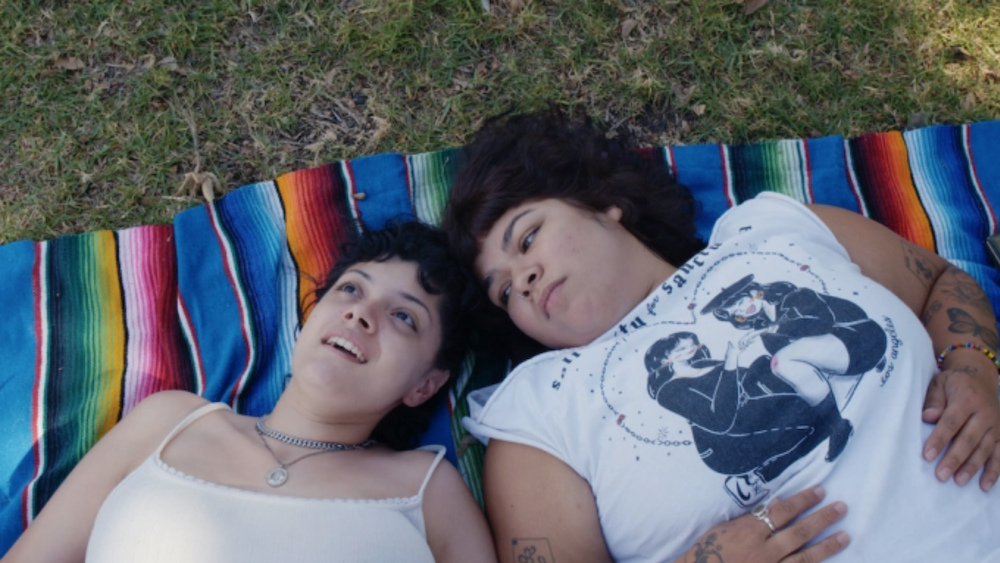 3. Mija (Isabel Castro, US)

This joyous journey surrounding Doris Muñoz, an independent 26-year old music manager, works wonderfully, both as a document of the rigorous hurdles she has had to overcome, as well as an allegory for the hopes and dreams of all other women of color doing their best to make it in the music industry. Getting her big break as the manager for Chicano songwriter Cuco, Muñoz is suddenly confronted, on camera, with the difficulties of caring for her family in such a profession. Director Isabel Castro follows Muñoz's every difficult step towards finding herself a new act. As the story evolves throughout the first year of the pandemic and the discovery of Chicana-Texan musician Jacks Haupt, I found myself emotionally overwhelmed, and desperate to tell everyone I know to watch this absolute knockout. The film is currently seeking US distribution.
+ We Are Here (Doménica Castro and Constanza Castro, Mexico)

The two sisters (Doménica and Constanza Castro) who made this moving, nine-minute meditation on being undocumented in the US, also tackle the many issues surrounding immigration laws and the meaning of citizenship. Immigrants themselves, the Castro siblings have made a truly special film, and their voices cut straight to the heart. Keep tabs on them in the coming years—I haven't been able to shake these elegant visuals for days.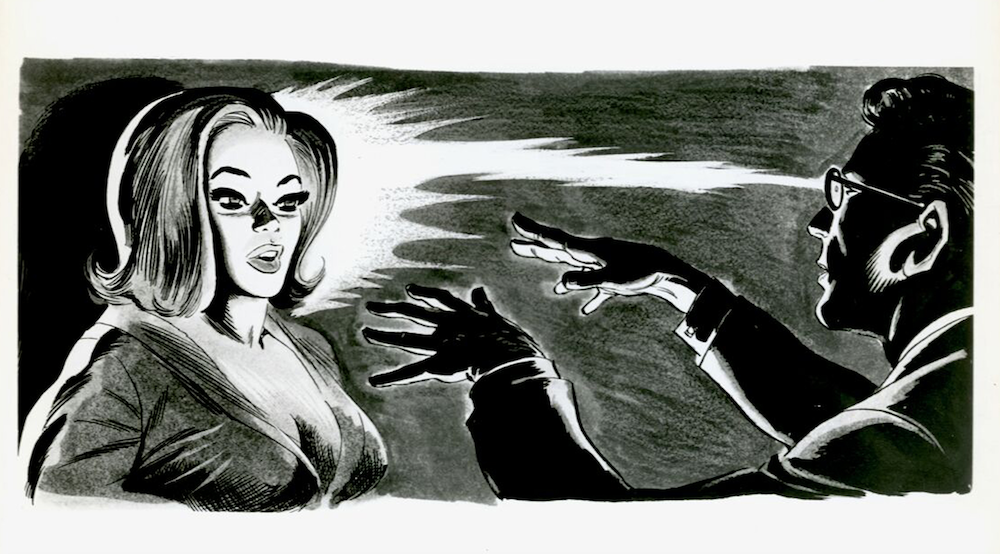 4. Instant Life (Mark Becker and Aaron Schock, US)

This is sure to be one of the most talked about three-hour, three-part TV series of 2022. Instant Life starts off as an exploration of the totally whacked-out life of the creators of pop culture sensation "sea monkeys." But it then unfolds into a tale resembling Roger Corman's greatest B-movies crossed with the Maysles Brothers' Grey Gardens (1975). These curious childhood "toys" (they're actual living creatures) were originally developed in the late 1950s, and were often advertised on mail-order pages of comic books alongside x-ray glasses, hand buzzers, and ant farms. But the actual story of the "king and queen" purveyors of the sea monkeys is a fascinatingly-sensational spiel that somehow is still causing drama among multi-million dollar companies. Do whatever it takes to not read a single spoiler about the film's jaw-dropping revelations—this is something you have to see to truly believe. (I mean it. You don't want to ruin the moment during the second episode when you will literally exclaim a particular sentiment out loud, whether you're watching it with others or all alone.) The series will be released by A24 later on in 2022.
+ Motorcyclist's Happiness Won't Fit in His Suit (Gabriel Herrera, Mexico)

Feeling like an ode to Kenneth Anger's underground classic Scorpio Rising (1963), this 10-minute manifestation applies a modern reckoning to the Spanish conquest of Indigenous lands. Throw in a slew of squeaky toys and a smiling man on a ruby red motorcycle, and you've got one of the most intriguing experimental movies at Sundance 2022. This delightful Mexican short has been making the film festival rounds (Berlinale, TiFF) so keep your toes squinched-up for when it appears in your local lineups this upcoming season.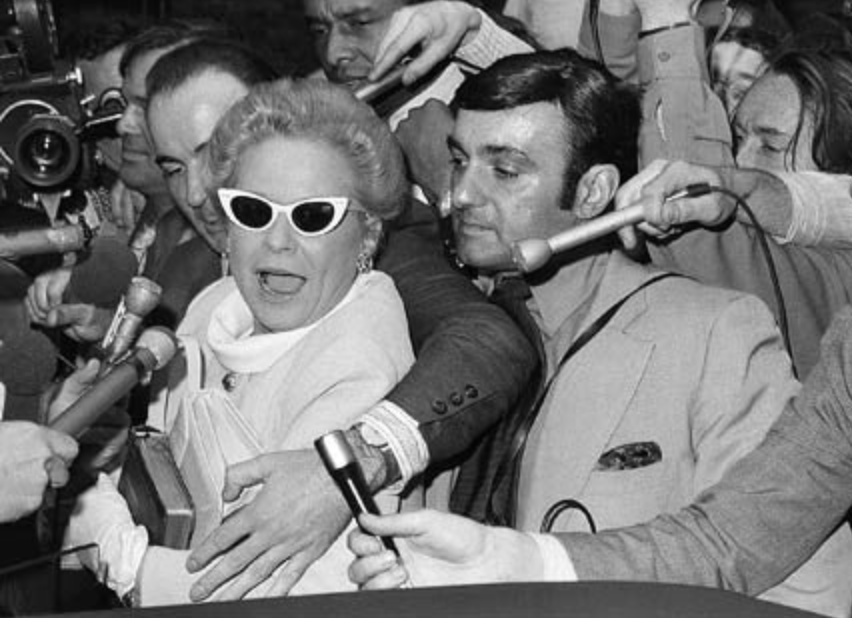 5. The Martha Mitchell Effect (Anne Alvergue and Debra McClutchy, US)

As gripping as any premiere at Sundance this year, this revelatory biography of whistleblower Martha Mitchell is gloriously constructed. It celebrates the infamous Republican cabinet wife who spoke up before anyone else about Watergate and the Nixon administration's corrupt practices. The results are a maniacal 40-minute montage of riveting political drama that culminates with the quintessential example of gas-lighting a woman. With Julia Roberts set to play Martha Mitchell in an upcoming TV series entitled Gaslit (premiering on Starz, April 24), you can prep by getting all the historical episodes facts straight with Anne Alvergue and Debra McClutchy's exceptional doc, which is already streaming on Netflix.
+ Warsha (Dania Bdeir, Lebanon)

Winner of Jury Award for Best the International Fiction Short Film, director Dania Bdeir's film is hands-down the most feel-good moment of Sundance. Invigorating and utterly brave, especially when it comes to the past of lead actor Mohammad Kamal, who plays a lonely Syrian migrant crane operator in Beirut, this gorgeously shot, 10-minute masterpiece is worth the price of the fest's admission all on its own. Warsha next screens as part of the SXSW film festival in March.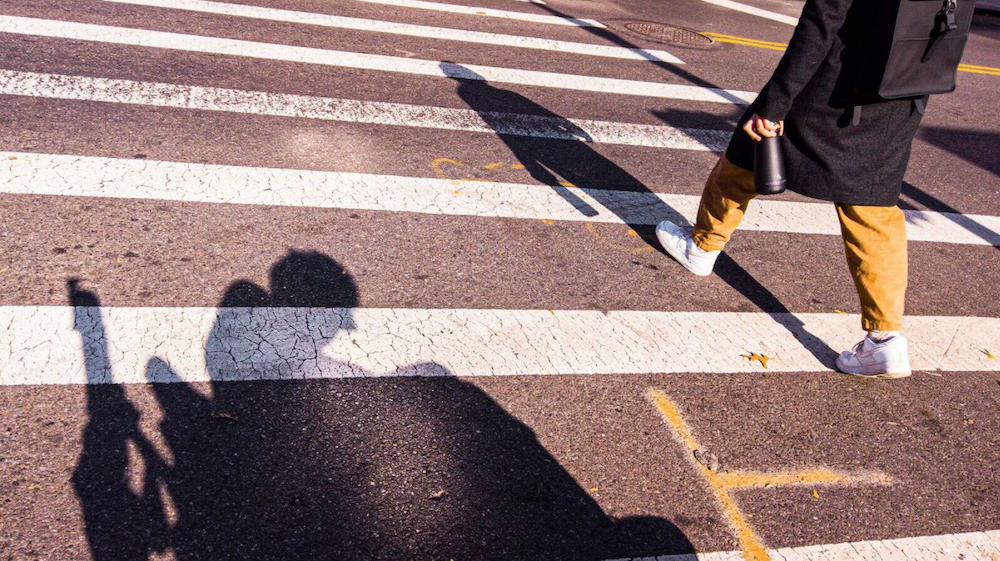 6. I Didn't See You There (Reid Davenport, US)

Bay Area activist-filmmaker Reid Davenport is back again. "All of the footage in the film is shot by me, from my literal point-of-view," he says of I Didn't See You There, which won Sundance's Jury Award for Best Directing, Screenwriting and Editing in a US Documentary. Shooting the entire film from the seat of his wheelchair, Davenport manages to push the boundaries of narrative storytelling by keeping his camera on the continuous, repetitive patterns of sidewalks and ceiling structures. These experimental techniques constitute my most favorite moments. While tackling grandiose issues such as the history of freak shows to more immediate concerns, such as day laborers leaving their electrical wires out on his path, the film feels important to endure. At one point, the exhausted director states his hopes that this be his final film on the daily difficulties of the disabled in modern society. The film is currently seeking US distribution.
+ jeen-yuhs (Coodie and Chike, USA)

This three-part, three-hour series has more up its sleeve than its, admittedly hefty premise might suggest. It chronicles Ye (formerly known as Kanye West) from when he was a 21-year-old, up-and-coming producer living in Chicago, all the way to him becoming the self-proclaimed "Greatest Artist That God Has Ever Created." Directors Coodie and Chike do capture an unbelievable amount of footage of Ye prophetically predicting his own fame. Coodie specifically incorporates his own story of quitting a job 20+ years ago as a comedian to devote his life to the film project, which brings a much needed levity to balancing out Ye's larger-than-life ego. Perhaps the most moving moment in the first segment is a humbling lecture from Ye's own mother Donda, doing her best in supporting her son's hard work, yet still trying to instill a level of modesty. These kind of moments are key to making this document more than just a puff piece, or an advertisement for the artist it portrays. It's important to note that just days before the first episode's premiere at Sundance, Ye protested on Instagram that he wanted to approve a final edit—thankfully, the directors did not afford him that liberty. A special advance theatrical screening of the doc's first segment will happen on February 10 at select theaters, while the series debuts on Netflix in three weekly installments beginning on February 16.