Under the Stars is a quasi-weekly column that presents new music releases, upcoming shows, and a number of other adjacent items. We keep moving with the changes, thinking outside the margins, getting amped over the reinstated live music concert series happening every Saturday in Union Square Park from 1pm to 4pm and the return of DogFest this Saturday in Duboce Park from 11-4, after spending two years in the virtual world.
Got it? Okay, now let's get it!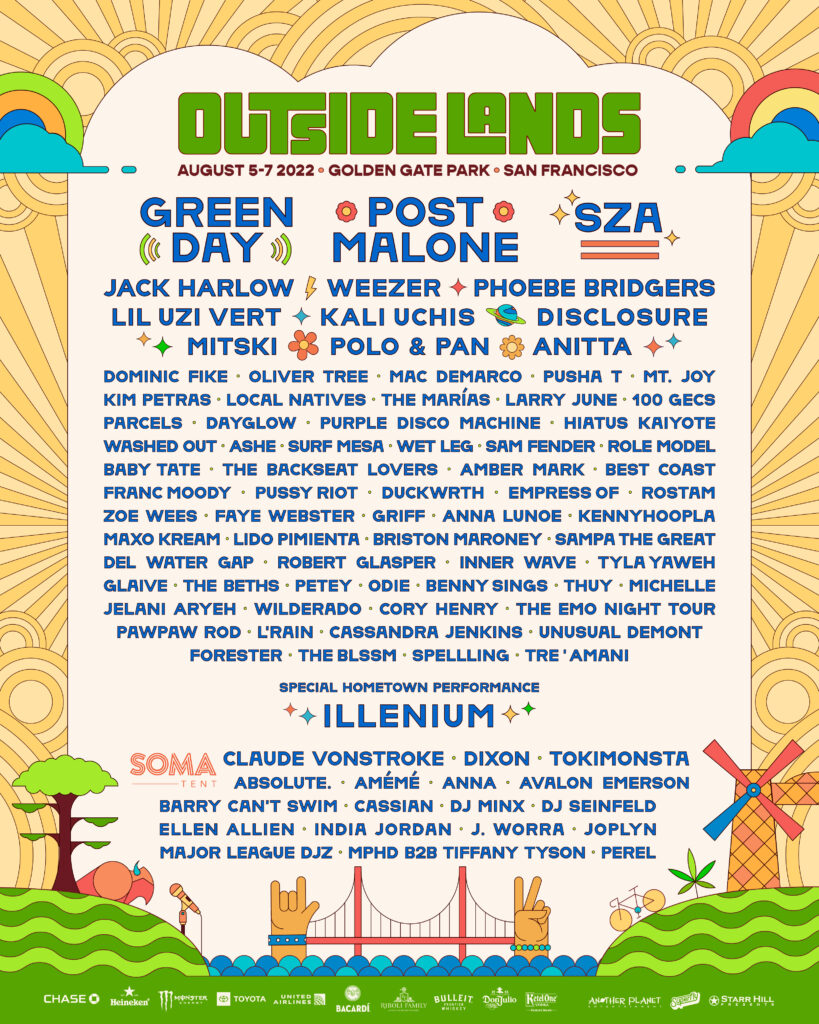 OUTSIDE LANDS 2022 LINEUP ANNOUNCED
Last year's dive back into the giant Golden Gate music fest brought equal doses of great music and creeping ambivalence—oh, and some good eats. We can't tell the future, but this year's lineup has us excited for the 14th installment of the outdoor celebration. This year's big names? Green Day (hurray, Bay Area. although they hang around Los Angeles a lot these days), Post Malone, and SZA—with appearances by Jack Harlow, Weezer, Phoebe Bridgers, Illenium, Lil Uzi Vert, Kali Uchis, Disclosure, Mitski, Polo & Pan, Anitta, and more TBA. Tickets go on sale Wed/20 at 10am at the Outside Lands site.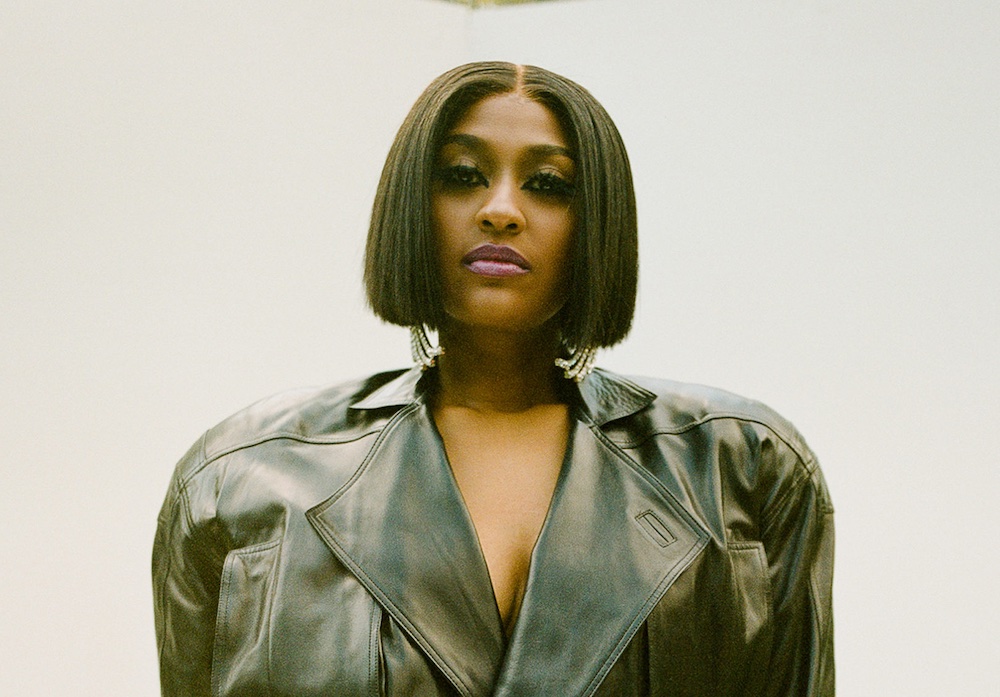 SOL BLUME, APRIL 30-MAY 1, DISCOVERY PARK SACRAMENTO
Sol Blume, one of the year's largest R&B events, returns after a three-year hiatus. It is one of, if not the only, major US music festivals this year to feature a lineup comprised entirely of Black woman headliners. Jazmine Sullivan, a Philadelphia native, has just been added to the 2022 music festival lineup, which already includes Jorja Smith, Syd, Summer Walker, Thundercat, and many others. Tickets for this one-of-a-kind Black-owned festival are still available here. Come be a part of this great weekend for music, of the culture, that isn't located in a dusty desert.
SPACE GHOST, PRIVATE PARADISE (PACIFIC RHYTHM)
I've been listening to minimal '90s house and techno in preparation for what I hope will be a summer return to dancefloors, park-lit jams, and backyard red-cupper get-downs.
Nowadays, I don't need the big, upside-down-yo head bang-bang-bang. Distractions are more common than sense in 2022. In these are-we-back-yet(?) times, the steady-as-she-goes joints seem to be hitting my ear just right. As a frequent listener of all types of music, I've been paying close attention to the role ambient vibes currently play.
Space Ghost, an Oakland producer and DJ has delivered a stunner of stillness with his new eight-track EP, Private Paradise, for the always on-point Pacific Rhythm label. According to reports, Space Ghost did some shroom microdosing himself while taking a break from city life in "The Town" by recharging the battery on the coast of Northern California during the early stages of the aforementioned pandemic.
It was beneficial to a brother.
If breezy slappers are a thing, Mr. Space Ghost has mastered the technique. Check out "Time Station" as a blueprint for creating those cool hitters using melodic keyboard runs, undertow basslines, and rippling atmospherics to get your little party popping.
It's the right soundtrack to wrap your head around the changes happening before us. Purchase here.
OAKLAND WEEKENDER, JUNE 23-25, THE GOLDEN BULL, OAKLAND
Indie-pop, like inflation, is alive and well in the Bay Area.
Oakland Weekender, a three-day mini-bonanza fest, at the Golden Bull In Oakland (minutes away from 12th Street Bart Station) will be showcasing all the badass bands SF & Oakland have to offer. Featuring the next wave of artists shaping Northern California music's 'jangle' sound. With bands Neutrals, Seablite, Chime School, Kids On A Crime Spree, Artsick, The Umbrellas, and more, this is a major event not to be missed. At $60 for all three nights, including that sweet cherry swag, secure your tickets here, right away.
THE LINDA LINDAS AT MOSSWOOD MELTDOWN, JULY 2-3
I'm fortunate enough to recall seeing Cheap Trick on televison at their peak when I was a kid, and I'll never forget TsuShiMaMiRe, the all-girl Japanese noise punk band, at SXSW in 2006. The gallant power trio had one main goal; Rip your head off. So damn punk.
And, don't quote me on this, but Shonen Knife once played at the now-defunct exemplar punk club in Ess Eff, the forever scuzzy Chameleon on Valenica Street (since there is record they played the I-Beam in 91).
All of this gives me a lot of hope for The Linda Lindas, a four-piece made up of young women ranging in age from 11 to 17, who have already opened for Bikini Kill and signed to the Epitaph label.
Growing Up, their light but still heavy sounding debut album, is a wonderful collection of punk that ranges from bubblegum to torrid intensity. The first song, "Oh!" and the burner "Nino" recalls The Donnas (forgot about them, huh?) at the crest of their pulse-pounding domination.
Remember that the video "Racist, Sexist Boy" from May 2021, shot at the Los Angeles Public Library, took the Internet by storm in the midst of the terrible wave of anti-Asian hate crimes in the US caused by the pandemic.
That song concludes the album, but there is so much more here. Whether an industry plant or not (two of the band's members are the daughters of Grammy-winning producer Carlos de la Garza, who worked on Bad Religion's most recent releases, and Bad Religion guitarist Brett Gurewitz founded Epitaph), this is a band with a incalculable future. Check them out at Mosswood Meltdown in Oakland this summer. Get those tickets here.
CHARLES STEPNEY, "STEP ON STEP" (INTERNATIONAL ANTHEM)
The late Chicago producer, arranger, musician, and composer Charles Stepney's first title recording was "Step on Step." This Black pioneer died of a heart attack in 1976, but his legacy includes crucial behind-the-scenes work on world-famous recordings by Rotary Connection, The Dells, Muddy Waters, Minnie Riperton, Ramsey Lewis, Earth, Wind & Fire, Terry Callier, and many others. While he did many things in the studio, his ability to blend soul and classical into epic, swirling orchestral arrangements remains unparalleled and is what he is best known for. His direct influence on music can still be heard today in the genre-bending 4hero.
Stepney's rendition of "California Soul," featuring Marlena Shaw, embraced ever so lovingly by the hip-hop generations ad-infinitum use as a sample has ingrained the composition into the Great American songbook. That blend of strings and swing, a Stepney design, has been sourced numerous times by A Tribe Called Quest, The Fugees, Kanye West, Jay-Z, D'Angelo, Gang Starr, and Jurassic 5. Even with such massive exposure by present-day icons, many people still, with the exception of die-hard record collectors, are unaware of his name.
"Step on Step" was recorded to 4-track tape in the basement of his home sometime in the late 1960s. It features Stepney layering his own piano and vibraphone performances over a primitive drum machine. According to the estate, this is only the beginning of previously unreleased music. Listen to it or buy it here.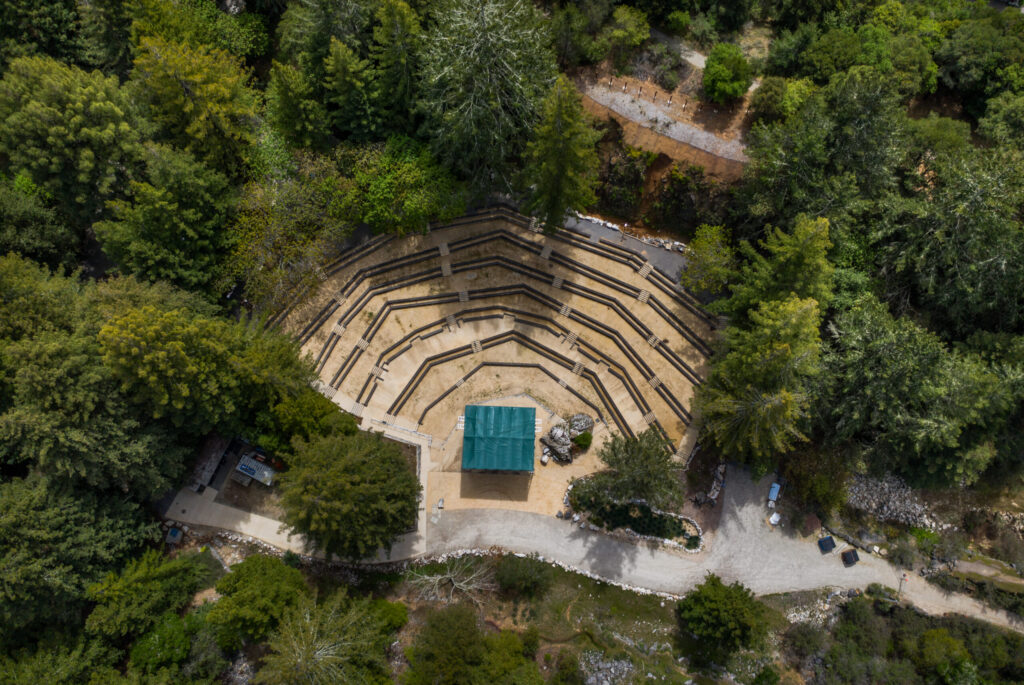 QUARRY AMPHITHEATER AT UC SANTA CRUZ
Don't know if you have heard the great news, it seems the extended Bay Area has gained an outdoor venue in time for summer listening. From its discovery as a limestone quarry in the 1800s to its reimagining as an amphitheater in the 1960s, this venue has hosted many great voices including Angela Davis and Joan Baez, and finally, after a massive renovation in 2017, it is ready for a new chapter.
With Carla Morrison performing in June and Sound Tribe Sector Nine aka STS9 performing for three nights in August, this could become a signature location for future events. Purchase tickets and learn more here.