Since our sacred right to protest is being questioned and a pandemic is still very much with us, it's useful to revisit the very successful tactics of AIDS activists three decades ago—for both a shot of inspiration and a revealing look at tactics that helped save the world.
It's been big news that the incredible AIDS Quilt is going to be shown at Golden Gate Park in one of its largest displays ever on June 11 and 12, in honor of the 35th anniversary of Cleve Jones and Co's brilliant silent-but-striking protest idea. The quilt in its entirety is 1.2 million square feet and contains 48,000 panels mourning 125,000 people who died—we'll get 30,000 of the panels, an incredible feat. At a time when more than 1 million people have died of COVID in this country (and many are still dying every day) it will be a powerful de facto memorial for them as well.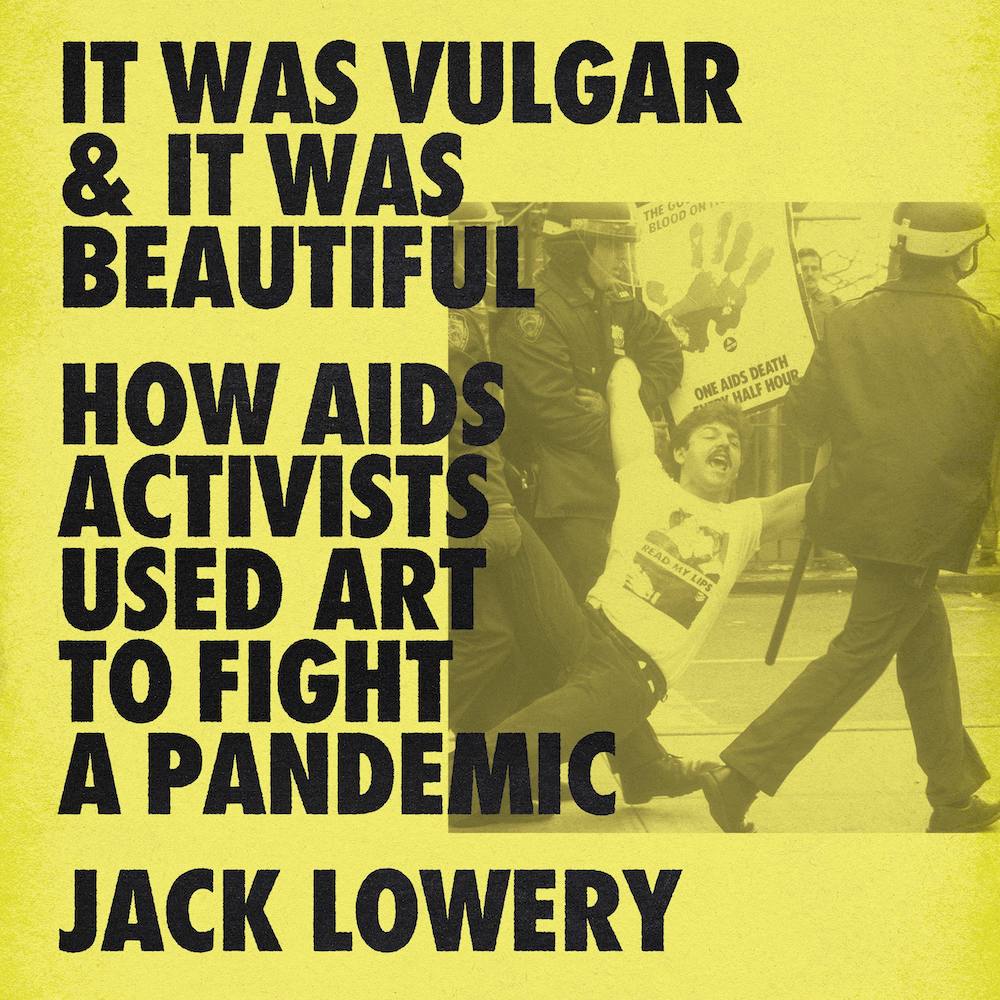 In memory of more direct action, author Jack Lowery will be at Fabulosa Books in the Castro Thu/12 at 7pm to talk about his new book It Was Vulgar, It Was Beautiful: How AIDS Activists Used Art To Fight a Pandemic, which highlights the work of Gran Fury, the art collective responsible for some of the most searingly effective imagery from the period.

​By the late 1980s, the AIDS pandemic was deeply impacting LGBTQ communities in America, and disinformation about the disease was running rampant. Out of the activist group ACT-UP, an art collective that called itself Gran Fury was formed, to create graphics and media that campaigned against corporate greed, government inaction, and public indifference to AIDS. "It Was Vulgar and It Was Beautiful" examines Gran Fury's art and activism, from the iconic images like the SILENCE = DEATH graphic and the Kissing Doesn't Kill poster, to the act of dropping thousands of fake bills onto the trading floor of the New York Stock Exchange. Lowery offers a complex, moving portrait of a group that expressed through art the profound trauma of surviving the AIDS crisis and formed essential solidarities between gays and lesbians in the activist community.
Lowery will be in conversation with journalist-activist Esther Kaplan, not to be missed. And for those still pooh-poohing the right to protest government and other officials' houses and places of worship that cause harm, I'm just going drop this ever-delicious video of ACT-UP's protest at St. Patrick's Cathedral in 1989, taken from 2012 film How To Survive a Plague. PS reproductive rights protest this Saturday!
MORE ARTS EVENTS OF NOTE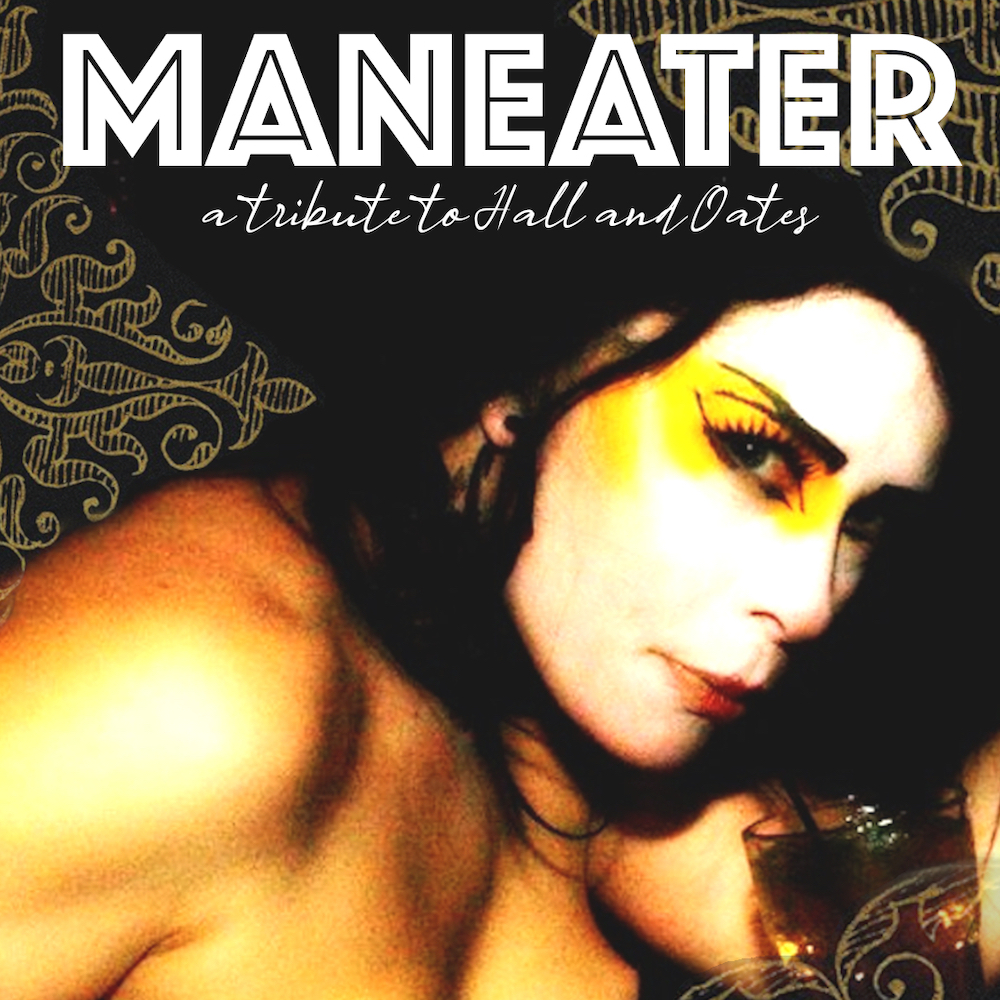 THU/12: MANEATER: A TRIBUTE TO HALL & OATES Woah, oh, here she comes! Who's ready for a cabaret/drag tribute to the unflappable '80s soul-pop duo? Trixxie Carr is the mistress of ceremonies at this not-just-for-private-eyes celebration, with a full live band. Watch out, boys, she'll chew you up. 10pm, Oasis, SF. More info here.
THU/12: RAVER GIRL READING Samantha Durbin, whose fantastic book Raver Girl documents in detail what it was like to grow up in the '90s Bay Area rave scene, is reading at the brand new Sour Cherry Comics in the Mission. Wear your candy bracelets. 7pm, Sour Cherry Comics, SF. More info here.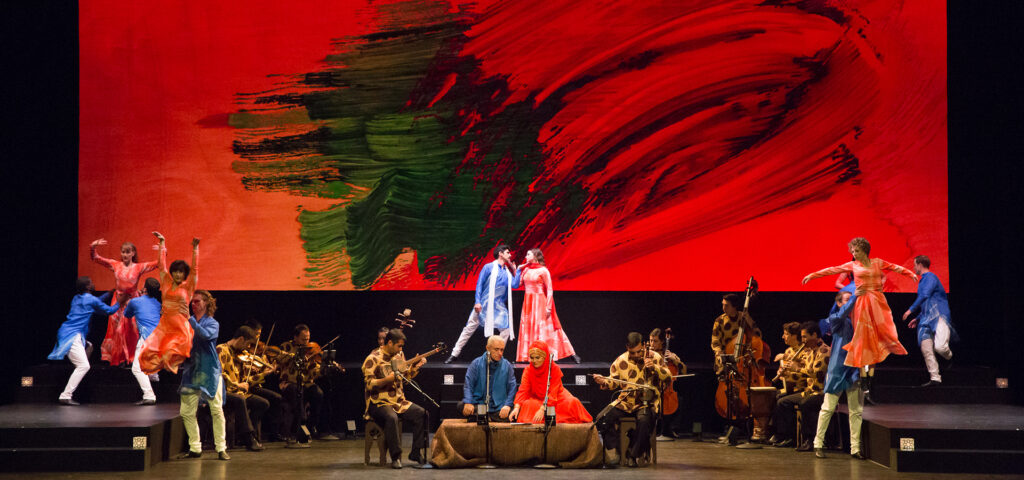 THU/12-WED/18: STREAMING: LAYLA AND MAJNUN "Mark Morris' lyrical choreography, the emotive voices of Azerbaijan's Alim Qasimov and Fargana Qasimova, the vibrant musicality of the Silkroad Ensemble, and the striking visual palette of British painter Howard Hodgkin combine in 'one of the most beautiful and heartbreaking dance works of the past decade' (The New York Times). The timeless story of the tragic love between Layla and Majnun originated in 7th-century Persia, and later was the foundation for the first opera of the Muslim world. Hajibeyli's powerful music—at once profoundly sorrowful and ecstatic—honors the tale's commitment to love, acceptance, devotion, and peace." Streaming from the CalPerformances archive for one week only. More info here.
THU/12: BLECTUM FROM BLECHDOM Terrific news for experimental music fans (like me): "Somewhere between the rodeo clowns in the summer and archangels at the end of time: Blectum from Blechdom have returned. Hyper-melodic glitches and helium-contaminated Broadway arrangements are all interwoven with brocaded beats and elegant fractal architectures, sending an important message: Brain go crazy now!" They'll be with Anti-Ear, Zebra Secrets, and Ven Voisey for a night of wild sonics in Lower Haight. 8pm, Peacock Lounge, SF. More info here.
FRI/13: THE SAN FRANCISCO MOTH GRAND SLAM! A wild and wonderful storytelling championship battle, with music, wherein reading series the Moth's stars show off their wit and humor in the gorgeous Castro Theatre (soon to be closed for remodeling). 8pm, Castro Theatre, SF. More info here.
FRI/13: ANDREW ST JAMES AND FRIENDS A polestar of the local indie scene, St. James was literally born into music as the child of caterers on The Rolling Stones' Voodoo Lounge tour. His vocals are perfectly sweet, deployed over very catchy tunes—and his heart has been in the right place over the pandemic, raising money and distributing food to fellow artists and people in need around the city. 8pm, Rickshaw Stop, SF. More info here.
FRI/13-MAY 29: "MUCH ADO ABOUT NOTHING" Let the Bard guide you back to experiencing live theater with this beloved romantic comedy, full of wit and surprise. Brand new troupe Berkeley Shakespeare Company keeps things lively and light. Various times, La Val's Subterranean Theatre and outside in the park, Berkeley. More info here.
FRI/13-SAT/14: THE RESIDENTS: "GOD IN THREE PERSONS" "The Residents' God in Three Persons is a propulsive and brooding musical about madness. The Residents' anonymous lead singer performs as disgraced preacher Mr. X, who tells an improbable tale of encounters with a pair of ambiguously gendered conjoined twins, who might be miracle workers. God in 3 Persons confronts audiences with the horrors of losing your soul while attempting to attain perfection." 8pm, Presidio Theatre, SF. More info here.
SAT/14: LEE FIELDS A tremendous force in soul music since he started out in the 1960s, this transcendent singer has had all the ups and downs in the industry that befit a legend. We're just grateful he's still gifting us his music. 8pm, Great American Music Hall, SF. More info here.
SAT/14-SUN/15: STREAMING: WARPED DIMENSION FILM FEST Science Fiction, Fantasy, Action/Adventure, Horror, Mystery/Thriller, Animation, Art/Experimental, Slasher/Splatter, Warped Comedy… these are just a few of the categories that will take over your screen when this mini-fest from the warped minds behind Another Hole in the Head streams this weekend. More info here.
SAT/14: THE LAB DANCE-A-THON FUNDRAISER Theannual fundraiser for experimental arts space The Lab literally invites you to have a ball. "This 8-hour dance marathon will feature world renowned musicians (Devendra Banhart, Laurie Anderson, Tyondai Braxton, many more) fantastic prizes, and artist emcees in person at The Lab and live streamed to Twitch." You can join. in! 6pm-2am, The Lab, SF and streaming on Twitch. More info here.