June is always a whopper! With Pride month, Juneteenth, and the start of summer music and arts festival season, there's just so much to do. (Were you able to hit up Too $hort and Tower of Power at Stern Grove last weekend? It looked like a blast.)
So we're going to get right into it this week with reminding you that it's time for the huge Juneteenth Freedom celebration in the Fillmore (Sat/18, 11am-6pm, with a classic car show!); the Museum of the African Diaspora is offering free programming and admission all day on Sat/18, 11pm-6pm (info and registration here); SF Black Wall Street has the big Bayview Juneteenth/Father's Day event in Gilman Park (Sun/19, 11am/3pm); the Citywide Black Student Union takes over Jerry Garcia Amphitheater with tons of youth programming; and there's even more Juneteenth joy below!
EVENTS OF NOTE
THU/16: BLACKWATER HOLYLIGHT Big new fan of this Portland foursome whose heavy yet dreamy psych rock rock is full of swirling killer riffs and witchy whispers. They'll be at the Eagle debuting new album Silence/Motion, with Spirit Mother and Rip Room. 8pm-midnight. Eagle, SF. More info here.
THU/16: HARDCORE JUNGLISTS UNITED PRESENT JUNGLEWERKZ The great drum and bass revival is somehow skipping over SF, despite us being one of its most ardent home bases in the 90s and 2000s. (We do have a lovely weekly called Stamina at F8 and some wacky occasional throwdowns at DNA Lounge—like a recent Pokemon themed one.) So it's a treat to see a big party with the following tagline: "Mix 1 part amen-infused broken beats with a generous amount of the rhythmic sounds of the urban jungle. Add fat bass to taste." Moar, please. 9pm-2am, Monarch, SF. More info here.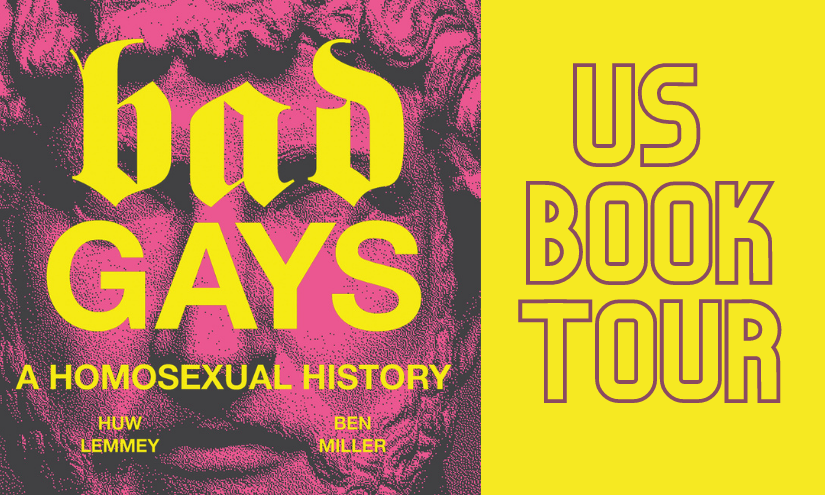 THU/16: BAD GAYS The push for LGBTQ+ rights in the last 50 years made martyrs and saints of many, from Harvey Milk to Sylvia Rivera. But what about the historical queers who didn't quite fit that mold? Authors Ben Miller and Huw Lemmey look at some of the more distasteful characters in queer history, from Emperor Hadrian to anthropologist Margaret Mead, fascist thugs to debauched bon viveurs. As host, I will gently but firmly grill Miller about it all at Fabulosa Books in the Castro. 7pm, Fabulosa Books, SF. More info here.
THU/16: MIGHTY REAL—A QUEER DANCE MUSIC HISTORY I adore the live programs that KQED is doing lately, and here's a really good one.DJ Steve Fabus, drag queen Nicky (Tita Aida) Calma, DJ Black, and DJ David Harness—all fabulous queer nightlife legends—join Arts Editor Nastia Voynovskaya to dish on San Francisco's legacy of LGBTQ+ parties and performances. Feel real! 7pm, KQED Headquarters, SF. More info here.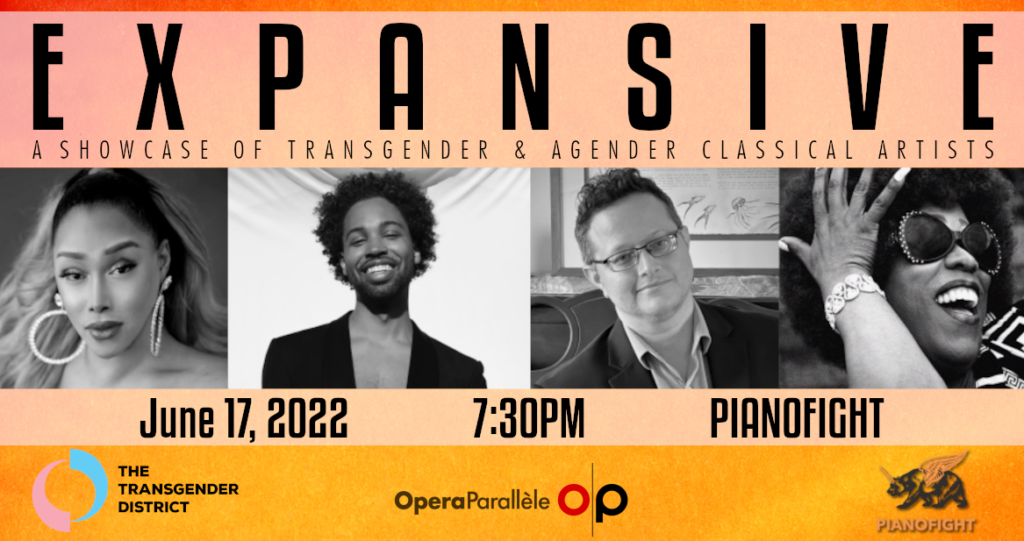 FRI/17: "EXPANSIVE"—A SHOWCASE OF TRANSGENDER & AGENDER CLASSICAL ARTISTS Look, you are going to get A LOT of pop and dance music during Pride month. But how about some snaps up for the classical? Soprano Breanna Sinclairé, baritone Rahzé Cheatham, and countertenor Reuben Zellman join forces with host Afrika America to bring out another side of our fabulous culture. 7:30pm, Piano Fight, SF. More info here.
FRI/17 AND SAT/18: THE QUEER BLACK ROOTS OF HOUSE MUSIC + ELEMENTS PARTY I love, love DJs Nina Sol and Patrick Wison of Elements, who have been holding down the Oakland house scene for many moons. Here's what they have in store: "On Fri/17, we will be hosting a conversation about the black and queer roots of house music featuring Bay Area veteran house DJs David Harness, Patrick Wilson, DJ Lamont "Fingersnaps," and Anita Lofton. The conversation will be moderated by Nina Sol and hosted by Khalil Anthony of Bijou Film Festival, taking place at brand new Black-owned vinyl bar, Sessions, and also streamed online. On Sat/18 will be the Elements: Juneteenth Party & Official After Party of the Bijou Film Festival in Oakland featuring the legendary DJ-producer Timmy Regisford, Rimarkable, Nina Sol, and Patrick Wilson. This historic line-up brings together four unique black & queer DJs, all who have a rich and substantial music background, taking the genres to stratospheric heights." More info here.
SAT/18: JAZZTEENTH 2022 Incredible free jazz concert at the Golden Gate Park Bandshell to celebrate Juneteenth, featuring an all-star "Evolution of America Through Jazz" program with John Coltrane Church Jazz Ensemble, Lady Bianca, The Charles Unger Experience, Robin Duhe, and Fillmore Slim. Various times, Golden Gate Bandshell, SF. More info here.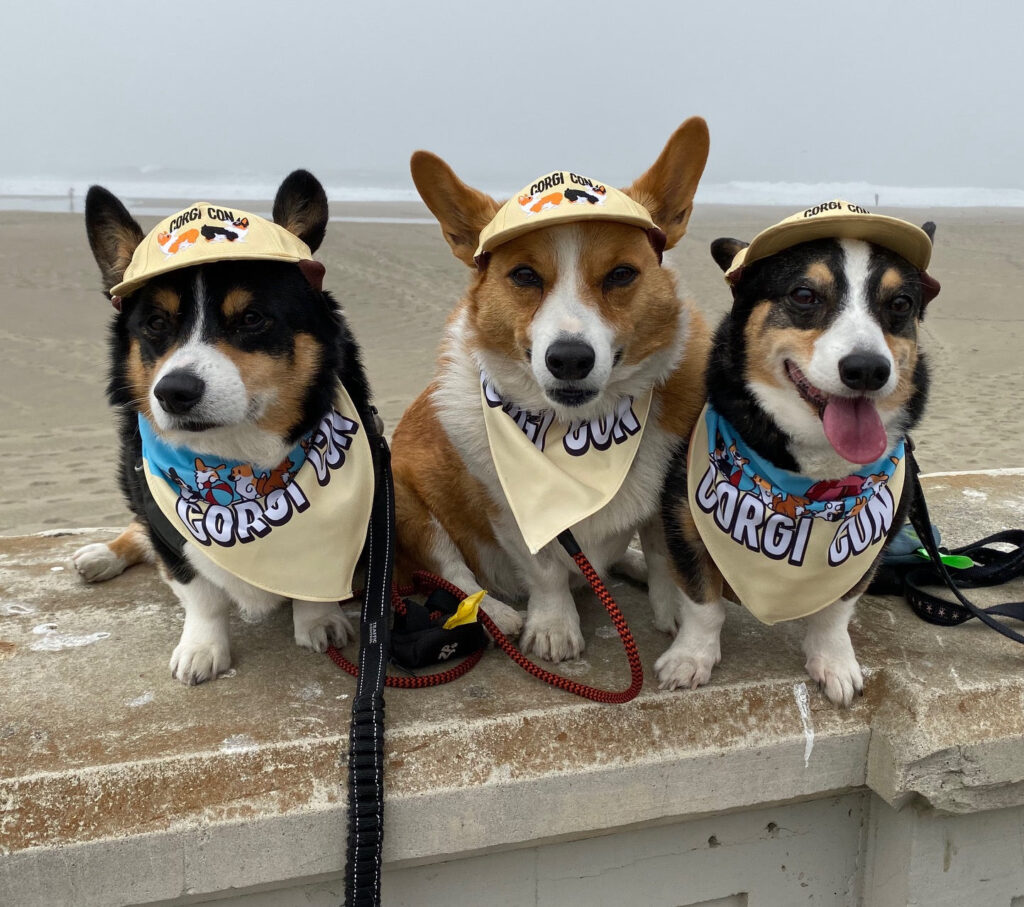 SAT/18: CORGI CON There isn't much the world can agree on these days—except that corgis have the cutest little corgi butts. I stumbled upon this free annual festival of stubby legs at Ocean Beach a few years ago, and while it's always a little weird to have so many members of the same species gathered together at first, I soon melted into corgi bliss. Especially when they started the costume competition. 10am-2pm, Ocean Beach, SF. More info here.
SUN/19: STRAIGHT OUTTA HUNTERS POINT 20TH ANNIVERSARY SCREENING Relive the classic about life in Hunters Point from filmmaker Kevin Epps, two decades on. SF Poet Laureate Tongo Eisen-Martin and guitarist Pat Wilder perform live, with Epps speaking and a panel discussion. 6pm-9:30pm, Bayview Opera House, SF. More info here.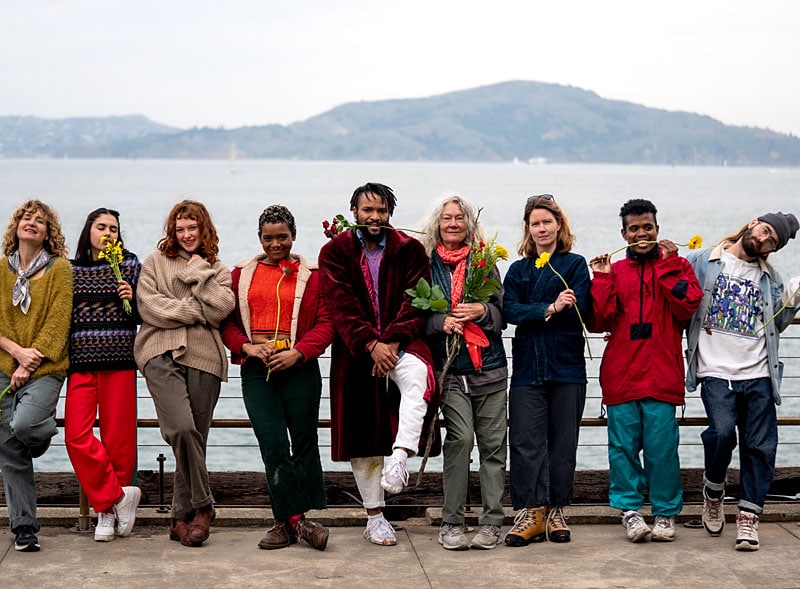 TUE/21: SARA SHELTON MANN SUMMER SOLSTICE PERFORMANCE With the setting sun, the sea, and the shore as their backdrop, the dancers in this innovative Bay Area master's troupe perform solos, duets, and ensemble performances in honor of the dawn of summer, all created on-site at Fort Mason. 8pm, Fort Mason, SF. More info here.