The Board of Supes will consider a long-debated plan allowing the police to use military-style weapons—and in the latest version, the cops want to allow robots to shoot people.
Sup. Aaron Peskin has been working for months on developing a policy on police use of special military-style weapons, and it seemed a couple of weeks ago as if everyone was close to a deal.
But the latest red-line version of the proposal, with the SFPD's proposed changes, includes a couple of stunning additions, including the ability of police robots to use lethal force "when risk of loss of life to members of the public or officers is imminent and outweighs any other force option available to SFPD."
This has created a bit of a media fuss since MissionLocal reported it.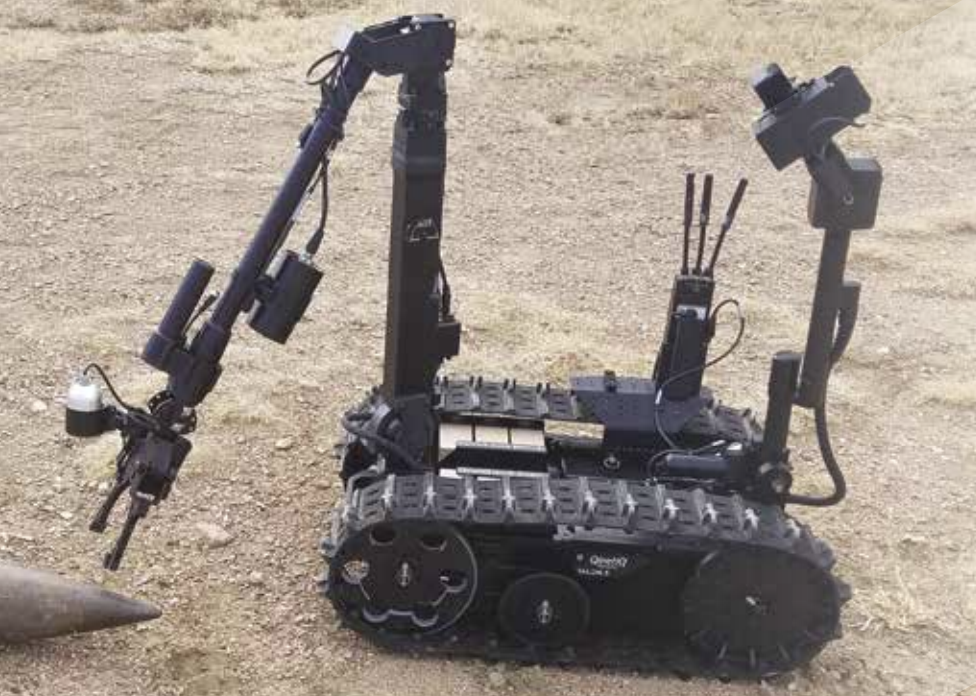 It would also allow cops to use special motorized battering rams to knock down doors, even if they don't have a warrant.
And it would expand the ability of officers to use chemical weapons during demonstrations, with fewer safeguards against firing tear gas at nonviolent protesters.
Among the issues raised by critics in a letter to Attorney General Rob Bonta: The rules requiring special oversight of military-style weapons don't cover assault rifles if they are "standard issue equipment." So the SFPD just defines those guns as standard issue.
I texted Peskin and asked if the supes would really allow robots to use lethal force. He responded with one word:
"No."
We talked later, and he told me that the robots the city has can't even at this point carry guns, and there's no way the robot proposal is going forward.
The board meeting starts, as always, at 2pm.
The little 650-square-foot cottage at 428 15th Avenue is nothing special. It was built in 1900, and instead of a front yard it has a parking lot. It has no historic significance, according to the Planning Department. There are no tenants living in the property.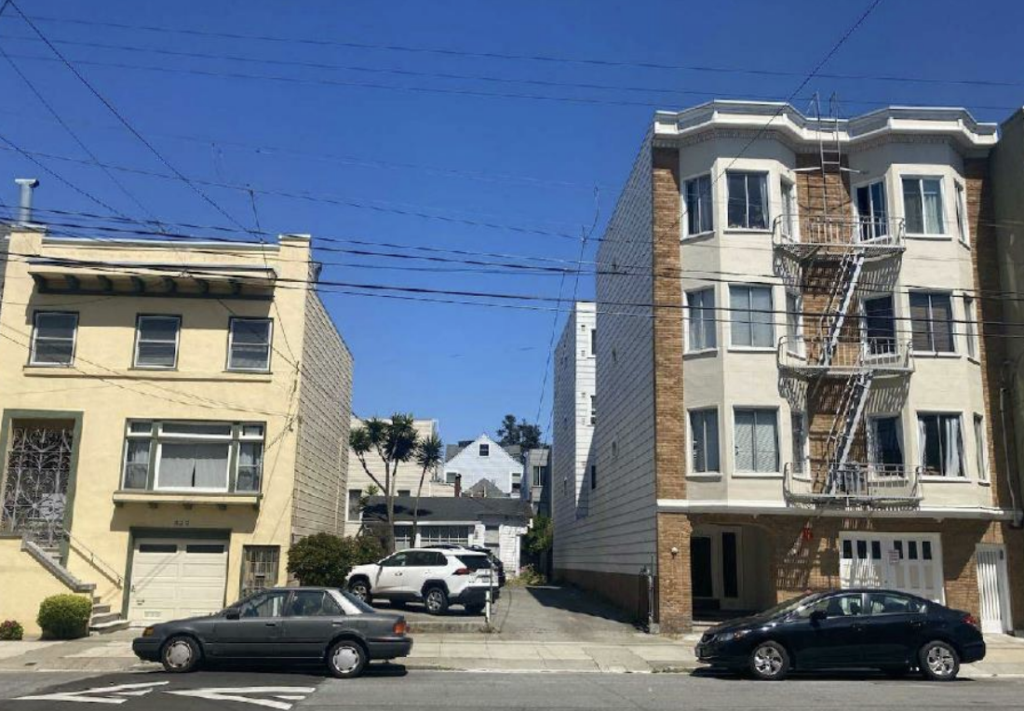 I shouldn't really care about its future; it's a tiny place on a lot that could easily be filled in with more housing.
And that's what's going to happen if the Planning Commission, as I expect, approves Thursday/1 a plan to demolish the building and replace it with a much larger two-unit development.
The Yimbys love this. There is no visible neighborhood opposition. What could go wrong: One tiny house becomes two 2500-square-foot units with three bedrooms, perfect for families? From the Planning Commmission agenda:
The Project includes demolition of an existing, 625 square-feet, single family dwelling, and new construction of a four-story, 40-ft tall, residential building (approximately 5,951 gross square feet(sq. ft.) with 2 new dwelling units, and 3 off-street parking spaces. The proposed dwelling units consist of a 2,234 square foot three-bedroom unit on the first and second floors, and a 2,629 square foot three-bedroom unit on the third and fourth floors, each with private usable open space on decks and the rear yard.
It's precisely what the state and now city upzoning rules are supposed to encourage.
I'm just a little bit sad, though, because this happened in the 1980s, and it's going to be the future: Little, quirky, buildings that have been around for more than a century have no place in the new San Francisco. Now when a developer can bring in the bulldozers and create, well, this: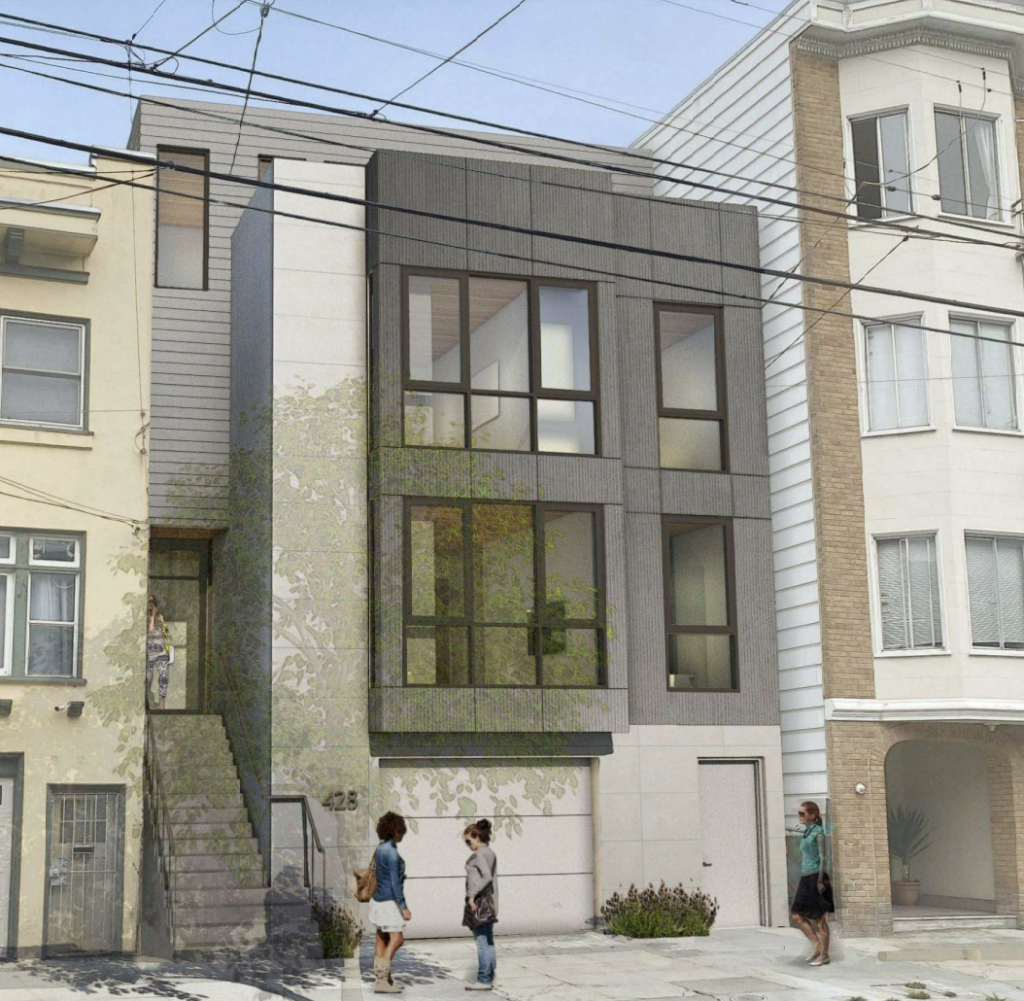 The owner, Dorothy Cornale, has owned the place for years, and the Planning Department reports that it's now vacant. According to the department and permit applications, construction alone will cost about $1.6 million.
Is there any realistic chance that these new condos will be affordable to working-class families?
In order to cover the costs of the property and construction, and make a return for the lenders, the units by definition will have to sell for at least $1 million each, probably more.
Let's just say it's $1.2 million a unit, not a lot these days for a place that size. With 10 percent down and current mortgage rates, that's $92,000 a year in payments, meaning the household would need an annual income of about $308,000 to qualify.
But that's hardly the point: They will sell for what the market will bear. That's why private developers will never provide affordable housing. And lots of little bits of old San Francisco, which aren't really that valuable in an uber-capitalist market, will face bulldozers.
Sigh.
Count me among the pretty wide range of people who are a bit stunned that the Elections Commission is looking at possibly replacing Director John Arntz. In these days of conspiracies and election denial, the job of running the city's frequent and complex elections in a fair, unbiased, and professional way is critical to any democracy.
I remember when the Elections Department was a total mess that couldn't be trusted. Let's go back to 2001, when a measure that would have moved the city rapidly toward creating a public-power system was on the ballot.
As the Election Night counting neared the end, the public-power measure was ahead, narrowly.
Then, to the surprise of everyone, the elections director, Tammy Haygood, who was hired by and was an ally of Mayor Willie Brown, who always sided with PG&E against public power, announced that there was some sort of an anthrax scare, and the ballots had to be taken out of City Hall.
Nobody ever explained how anthrax could have gotten into the ballots, and none was ever found.
But more than 9,000 ballots were whisked out of the secure confines and moved across the street to an insecure location.
By the time the counting finally finished, the public-power measure was defeated.
Several days later, the Coast Guard found ballot-box tops floating in the Bay. This is not a joke.
Even the Chron called the Department of Elections "the banana republic of San Francisco:
for years now, San Francisco has been known far and wide as the city that "knows how" to screw up even the lowest- turnout election.
Arntz has restored the department to credibility. He's always made public everything that can be public, and there's never been a hint of political influence on his decisions and management.
The mayor is baffled. The supes are baffled. Every reporter in town is baffled. So am I.
I didn't go shopping on Black Friday, and I won't be shopping on Cyber Monday. I know that makes me a little weird, but I have always thought it was really weird that Americans consider shopping a form of recreation, and the mall a social gathering space.
This fascination with the Consumer Society is one of the reasons we are destroying the planet, one of the causes of massive economic inequality, and, according to economist Juliet Schor, one of the reasons we all have to work so many hours and get so little time off.
Not to put a damper on the holiday season or anything, and I am a big supporter of local small businesses, but before you pull out your credit card, you might watch "The Story of Stuff." Then read this New York Times story on the high price of our addiction to fast fashion.
Happy Holidays.