If you remember each and every Noise Pop show, then you weren't really there.
That's even true for Jordan Kurland, who co-owns the annual music and arts festival with Kevin Arnold.
Since joining the groundbreaking musical showcase in 1998, five years after its inception, The Postal Service, Death Cab for Cutie, and Toro y Moi manager says there have been so many stellar bands on its bills—among them Grimes, Courtney Barnett, Phoebe Bridgers, Raphael Saadiq, and Azealia Banks—that it's impossible to recall them all.
However, Kurland vividly remembers the injustice of missing the first Noise Pop shows he ever booked due to an out-of-state wedding—indie pop's Modest Mouse at Great American Music Hall and The Flaming Lips' "Boombox Experiment No. 4" at Bimbo's, for which the psych-rockers conducted a slew of portable tape players like a symphonic orchestra.
"I could describe what these shows were like from things I was told or from Peter Ellenby's photos, but I missed them," says Kurland. "I'm sad to say that I missed what are still considered two of the highlights of Noise Pop, 25 years later. I think my memories, even from the shows I was at, are of the black-and-white photographs that Peter took."
From its opening night at the Kennel Club (now The Independent) in 1993, featuring five under-the-radar noise-pop bands for $5, the festival has expanded into a 10-day, multi-venue, multi-genre arts event, and its parent company, Noise Pop Industries, into the foremost indie music and arts-event promoter in the Bay Area, launching Treasure Island Music Festival in 2007 and producing hundreds of events yearly throughout Northern California.
Noise Pop is perhaps best known for breaking underground artists. In 2001, indie-rock outfit Death Cab for Cutie played their first-ever headline show in San Francisco at Bottom of the Hill; alt-rock duo The White Stripes also achieved top billing at the historic Tenderloin venue that year. In 2003, newly solo NorCal singer-songwriter Joanna Newsom opened for Cat Power at Bimbo's.
In 2008, Seattle's indie-folk five-piece Fleet Foxes played their first California show at Bottom of the Hill. Four years after that, singer-songwriter Grimes performed her first-ever Bay Area show at Rickshaw Stop, and in 2015, Phoebe Bridgers made her San Francisco debut as an opener at Bottom of the Hill.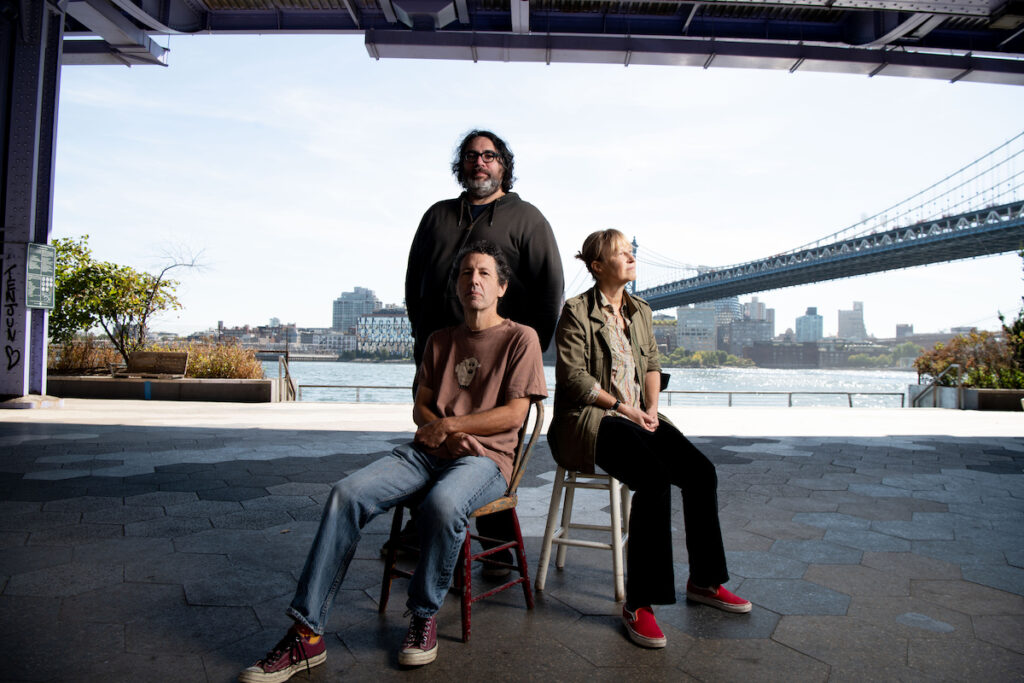 The anniversary shows have been equally unforgettable. In 2002, rockers Guided By Voices closed out the 10th year of the festival with a two-hour performance at Bimbo's. For the 20th edition, in 2012, Flaming Lips frontman, Wayne Coyne, presented a "Noise Pop Week" proclamation from former Mayor Ed Lee at Bimbo's before the band launched into "Do You Realize??" amid a rainstorm of confetti.
The 2023 installment (Mon/20 through Sun/26) will feature an equally impressive roster of 100-plus artists, including Yo La Tengo, STRFKR, Boy Harsher, Duster, and the spiritual godfather of noise-pop, Bob Mould; film screenings; art shows; comedy shows; happy hours; and after hours, at such esteemed venues as Great American Music Hall, Bottom of the Hill, The Chapel, Rickshaw Stop, The Regency Ballroom, and 1015 Folsom.
There will also be historic-leaning events to mark the festival's 30th anniversary like "Alive and Kicking," highlighting archival concert photos and vintage poster lineups, as well as "Noise Pop Legends: A Celebration of the Life and Art of Peter Ellenby," which pays tribute to the festival's late house photographer, and promises a performance from Overwhelming Colorfast, the Antioch pop-punk group that headlined back in 1993.
I spoke to Kurland about Noise Pop's major milestones, being a cultural arbiter and arts community advocate, and staying true to the festival's original ethos.
48 HILLS Why is Noise Pop's 30th season such a major milestone?
JORDAN KURLAND I think doing anything for 30 years is a major milestone. Also, the music industry is fickle, so doing something that people continue to support and get excited about for that period of time is an anomaly. Then, you throw on the backdrop of how much San Francisco has changed over the last 30 years and the decimation of the Bay Area arts community—and that makes it even more impressive.
48 HILLS I know it's probably difficult to narrow down, but can you name your three top Noise Pops.
JORDAN KURLAND Honestly, 1998 was really memorable, even though I wasn't there, because it was the first Noise Pop I worked on and I was really proud of what we were able to pull off. I think the 10th anniversary of Noise Pop was really great. Guided by Voices playing Bimbo's on the final night of that 10th anniversary festival is still one of my favorite shows. The 20th anniversary year with the Noise Pop Week proclamation was pretty memorable. There are so many great memories tied into it.
I remember the first time I was able to get Bob Mould to play, which was 2000 at Bimbo's, just because he's the spiritual godfather of this whole thing. Yoko Ono was a big deal. Then, launching Treasure Island—and there are so many great memories tied into Treasure Island.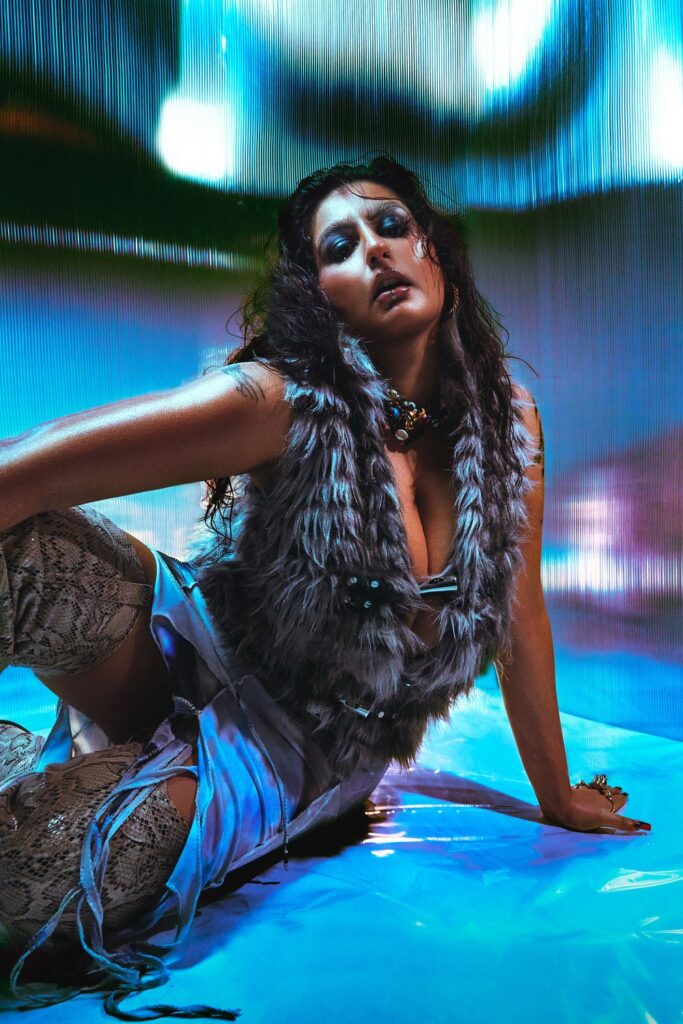 48 HILLS How has Noise Pop succeeded in its longtime mission of being a cultural arbiter and community advocate?
JORDAN KURLAND I feel like we're more curators than arbiters. I'm not saying we do this better than other people. We just really try to book a festival that's interesting and appealing to our core audience. Beyond that, what we think is relevant and what we think people want to see. A big part of the reason that we keep doing this is because people enjoy it and show up. It's a consistent aspect of the Bay Area arts community that doesn't have a lot of consistent aspects anymore.
San Francisco has really been decimated as far as the arts community is concerned, and there are a lot of reasons for it. The City became expensive and artists couldn't afford to live here. Then, the artists who could afford to live here not really wanting to be here because artists want to be around other artists.
Also, City Hall does not prioritize the independent arts community. So the fact that people still appreciate what we do, the fact that we can showcase a number of local artists, the fact that we could put on a bunch of inexpensive and free shows over the course of the week, makes it worthwhile.
48 HILLS How important is it in 2023 for Noise Pop to have a strong noise-pop music presence?
JORDAN KURLAND It's important. The first festival I worked on was 1998, and it wasn't very long after that we started incorporating electronic music and DJs and hip-hop.
There still is the genre of music that sounds like a noise-pop band. But I think now the festival encompasses more of an independent spirit than just being genre specific or label specific. So anything we think our audience is going to be appreciative of is fair game. I think the only real throughline of this festival is such a strong emphasis on local talent.
48 HILLS Are there any bands that have been on your wish list for Noise Pop that you haven't been able to book?
JORDAN KURLAND That's a good question. We are fortunate to have had some really incredible guests over the years.
When you think of the jangly indie rock of early R.E.M., that would be one. Hüsker Dü would certainly be on that list but [drummer/vocalist] Grant Hart passed away several years ago, so that's not possible. Uncle Tupelo, but that's never going to happen. Kim Gordon played soon after Sonic Youth broke up, so Sonic Youth would certainly be one. Also, Dinosaur Jr. and Patti Smith would be amazing to have.
48 HILLS Is there still something quintessentially San Francisco about Noise Pop?
JORDAN KURLAND That is a very good question. I don't know what's quintessentially San Francisco anymore as someone who's lived here for almost 30 years. So I would say I think what's quintessentially San Francisco is it's a diverse array of music representing lots of different styles and cultures. I think that's very San Francisco because even with all the changes we've gone through, this is still a city that likes to discover new things and support independently minded artists.
Noise Pop 30 runs through February 26. For tickets and more info go here.