"Oh, honey, it's the whole suite!" DJ Charles Hawthorne—2022's Best of the Bay Best DJ—is on the line enthusing to men about his love for Donna Summer's "MacArthur Park," particularly the 18-minute medley that propelled her to the top of the charts in 1977. "My sister-in-law's dad gave me the vinyl record, where it takes up a whole side, and I just love it." It's a record you just might hear Fri/10, starting at 8pm, when his crew takes over Oakland's Sessions on 15th club and the street in front of it for the Homebase Valentine's Party.
The Homebase party was started last year by previous Best of the Bay DJ Frida as, well, a home base for reviving house, disco, and other soulful sounds. DJ Frida has since moved to Southern California, so Charles—who is the regular DJ for skate-drag bonanza Rollin' with the Homos and often plays drag oasis Oasis—took over. "I reached out to them and said, This was such a great event, can we keep it going?"
The original party took place at El Rio in SF, but because he lives in Oakland, and because "most of the people I hung out with at cool San Francisco parties have crossed over the bridge from the East Bay anyway" (truth), Charles moved it1 across the water to Sessions on 15th, which is part of a burgeoning queer hub in the Town, with clubs Que Rico, Port, and others right around the corner.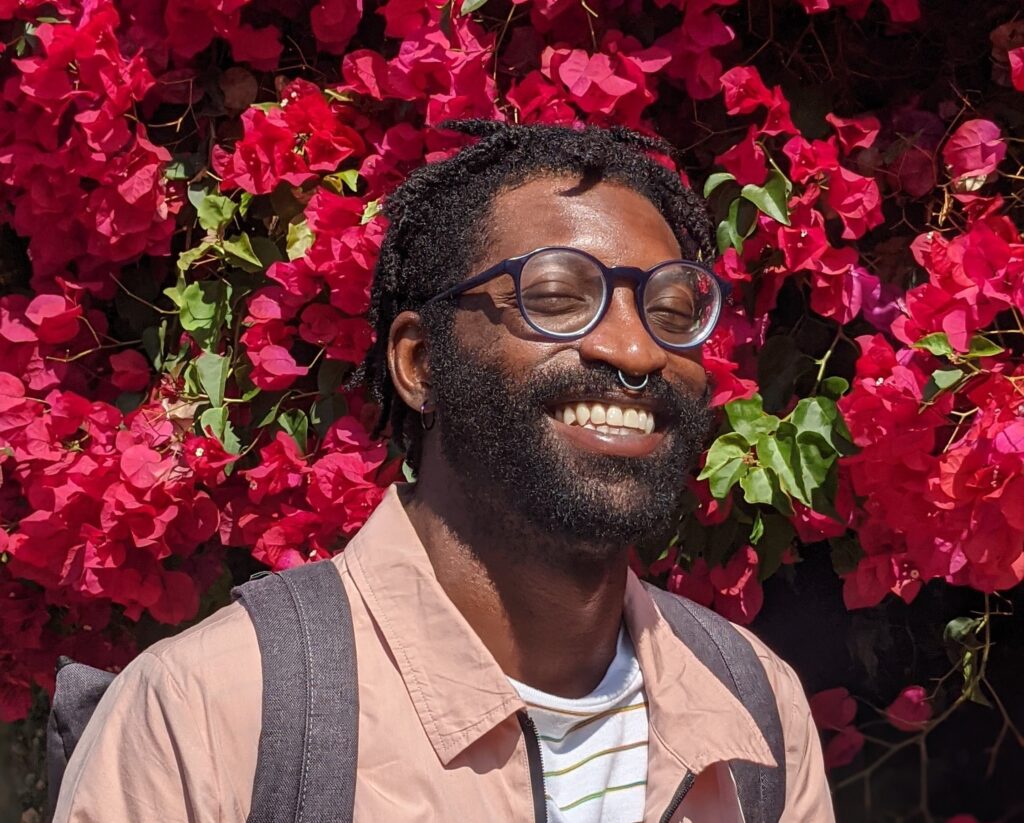 As for the party itself? "We're all lovers, so we're leaning into that," he says of his crew, which includes fellow DJ FLORIDAWATR and special guests. "We're taking over both floors of the club, plus the parklets outside, and closing off the block so people can rollerskate. It's going to be super-dance vibes, and I love that so much of it will be outdoors. I work in public health, so I know how important it is to keep things accessible for everyone. It's also close to BART and starting earlier in the evening than other parties." Now that's a love song if I ever heard one. RSVP for the party here (and bring your skates).
MORE EVENTS OF NOTE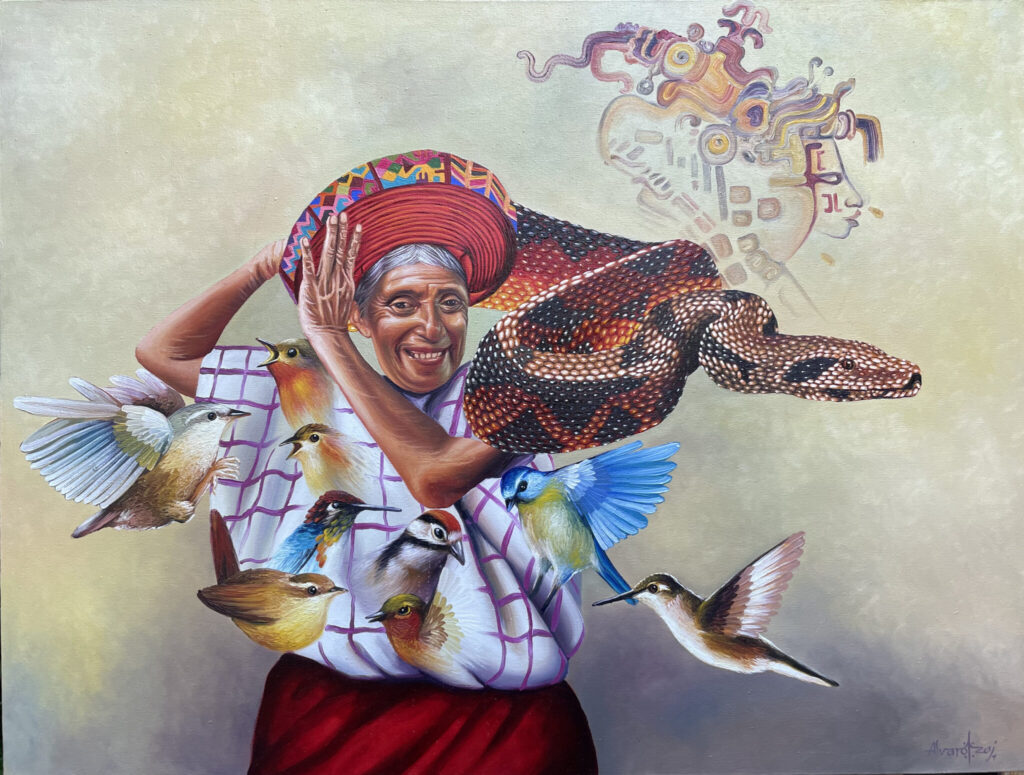 FRI/10: "THE RITUAL OF MYTH MAKING: RECLAIM" This sounds terrific: "Ritual of Mythmaking: Reclaim is an invitation to participate in ceremony. The exhibition will take viewers on a journey through time and space, exploring multiple Indigenous pasts, presents, and futures, resulting in a collective cycle of healing that embraces beauty, death, release, and abundance." Opening 6pm-8pm. Show runs through March 20. Root Division, SF. More info here.
FRI/10: HEART WRENCH: A VALENTINE'S DAY EDITION OF THE INFINITE WRENCH The SF Neo-Futurists are one of the city's most talented and surreally funny improv groups. To celebrate Valentine's Day, they'll perform 30 audience-favorite miniature plays that tackle the topic of love — and everything that comes with it. 8pm, PianoFight, SF. More info here.
FRI/10: VALENTECHNO Whether you're single, coupled up, or otherwise engaged, you'll find no shortage of love and friendship on the dance floor. Just before Valentine's Day, the Mioli Music crew takes over Luxx Club with DJs Emanate, Majic Mila, and other lovely selectors. 7pm, Luxx (Club Six), SF. More info here.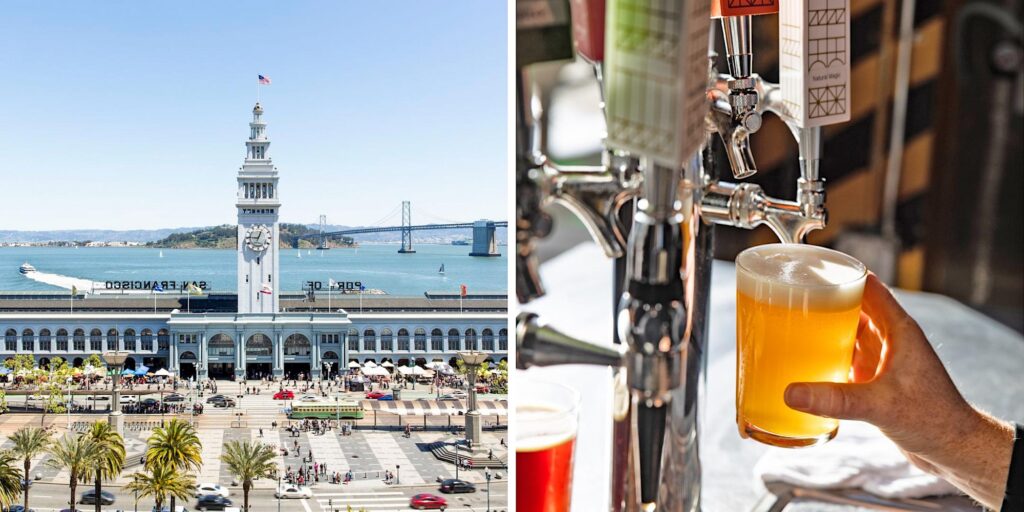 FRI/10: SF BEER WEEK A whole lotta sudsy joy (and satisfying belches) will fill the Bay, as Beer Week tops up with comedy, trivia nights, a record fair, absolutely tons of tastings, hot wings, cookie pairings, and more, more, more. More info here.
FRI/10: TONY HUMPHRIES + DAVID HARNESS Brooklyn's Tony Humphries is one of the foundational figures of house music, so if you're looking to shake an old-school tailfeather in SF, this is the joint—especially with local soulful house hero David Harness opening up. 9:30pm-late, Great Northern, SF. More info here.
SAT/11: F*CK VALENTINE'S COMEDY SHOW Tinder horror stories, hookups gone awry, and other dating snafus provide fodder for a night of hilariously unromantic punchlines from local stand-up faves. 7pm, Neck of the Woods, SF. More info here.
SAT/11: HEARTBREAK CLUB V Rock away the headache with Blackwater Holylight ("terrifying and beautiful all at once), Nobody's Baby, and DEATHCHANT. 8:30pm, Bottom of the Hill, SF. More info here.
SAT/11: EMERGING BLACK COMPOSERS PROJECT WINNER SUMI TONOOKA SF Symphony's Edwin Outwater—who is doing THE MOST these days—conducts this evening of music from the SF Conservatory of Music, which includes Sumi Tonooka's new Only the Midnight Sky and the Silent Stars (selected by the Conservatory's Emerging Black Composers Program), plus Samuel Barber's Knoxville: Summer of 1915 and Béla Bartók's "Concerto for Orchestra." 7:30pm, Caroline Hume Concert Hall, SF. More info here.
SAT/11 + SAT/12 "RAMSES THE GREAT AND THE GOLD OF THE PHAROAHS" It's the last weekend to catch this glittering exhibition at the de Young, which "features the greatest collection of Ramses II objects and Egyptian jewelry ever to travel to the United States—along with the pharaoh's colossal royal sculpture, the exhibition highlights recently discovered animal mummies and treasures from the royal tombs of Dahshur and Tanis." More info here.
SAT/11-FEBRUARY 26: BLACK CHOREOGRAPHERS FESTIVAL A bonanza of Black talent—not just in the dance-making (although that is the superb focus) but also the dancing and production. Featured artists include Gregory Dawson/DawsonDanceSF, Laura Elaine Ellis/Dimensions Dance Theatre, Robert Moses/Robert Moses' Kin, Raissa Simpson/Push Dance Company, with a big opening performance at University Theatre at Cal State Hayward, then moving to DanceMission in SF for Feb 25 and 26. More info here.
TUE/14: SO THIS SUCKS—A NIGHT OF HEARTBREAK AND DISAPPOINTMENT OK, so maybe your Valentine's Day isn't going to be quite as romantic as you thought. Why not indulge in a few cathartic laughs and cringes as strangers tell their tales of missed connections and romantic woe? 7:30pm, PianoFight, SF. More info here.
ROMANTIC VIOLIN EXPERIENCE Awww, let's end on a cute note. Impress your date with an evening that includes a violin performance in a cozy, candle-lit bookshop, accompanied by Valentine's Day-themed cocktails, charcuterie boards, and chocolates. 7pm, Medicine for Nightmares, SF. More info here.