Welcome back to Good Taste, your Bay Area food column. This week, we took a field trip to the 15th edition of Outside Lands, where the food lineup is as solid as the music one, to recommend some bites you can try anytime—no FOMO here!
Brenda's French Soul Food's Beignets
Each year at the festival, San Francisco mainstay Brenda's French Soul Food participates in a beignet and booty bouncing performance with New Orleans bounce star Katey Red, and her beignets are flung into the crowd to the delight of everyone trying to catch one. But you can just go to her restaurant and have a flight of savory crawfish or sweet beignets (plain, chocolate or Granny Smith apple). The ass shaking is optional.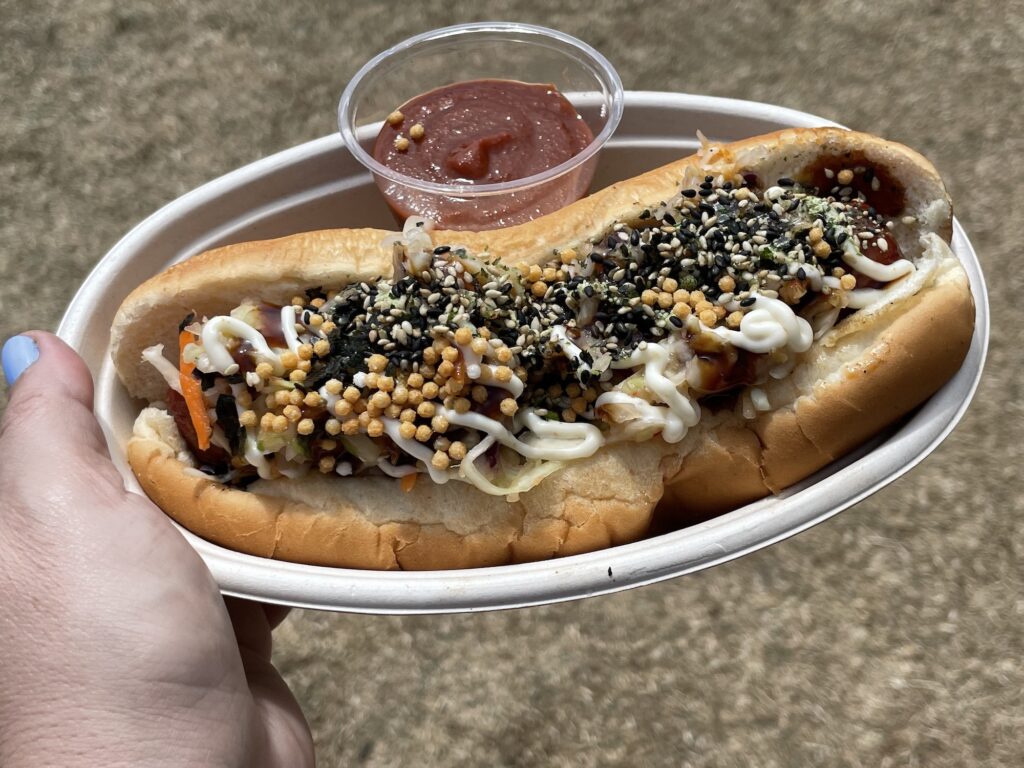 Piglet & Co's Taiwanese Hot Dog
I waited all weekend to try this beefy beauty from Mission restaurant Piglet & Co, a tare (soy and brown sugar) glazed Cream Co beef dog topped with gailan, bubu arare (puffed rice crackers), pickles and cabbage slaw. It's top tier and available on the weekday takeout lunch menu as a bento box or with a side of braised pork belly. We shall meet again.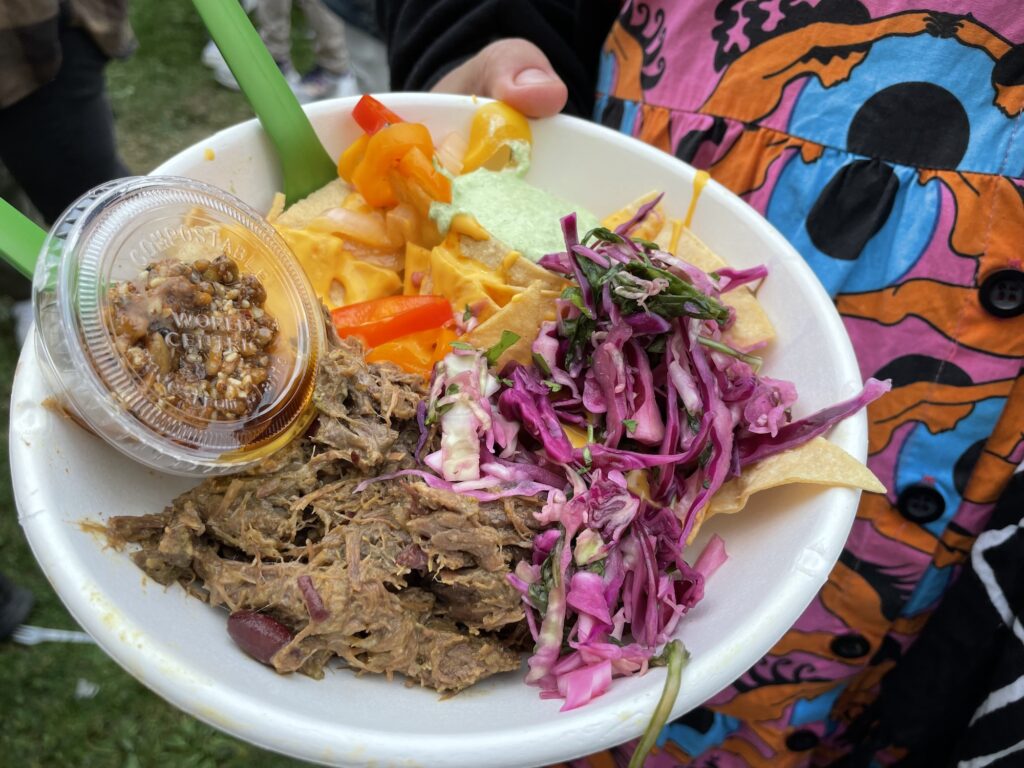 alaMar Dominican Kitchen's Oxtail
Though not in nacho form like at Outside Lands, alaMar Dominican Kitchen's braised oxtail — a tribute to chef Nelson German's mom — is available as an entree on the menu at his Oakland restaurant. We suffered through many improperly cooked meat dishes all weekend, but this was pure succulence.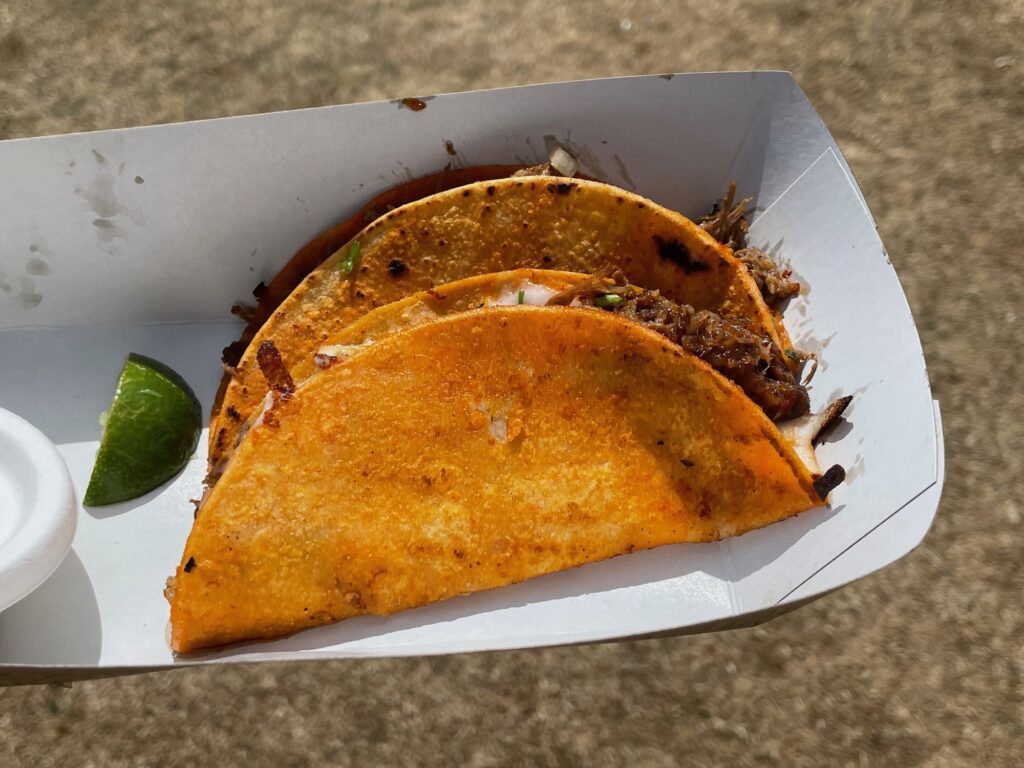 El Garage's Quesabirria Tacos
Richmond's El Garage actually started in a residential home and grew into a brick and mortar restaurant based off of the region-wide popularity of their quesabirria tacos. They are at the forefront of making this dish in the Instagram age, and it was great to see them return to Outside Lands again.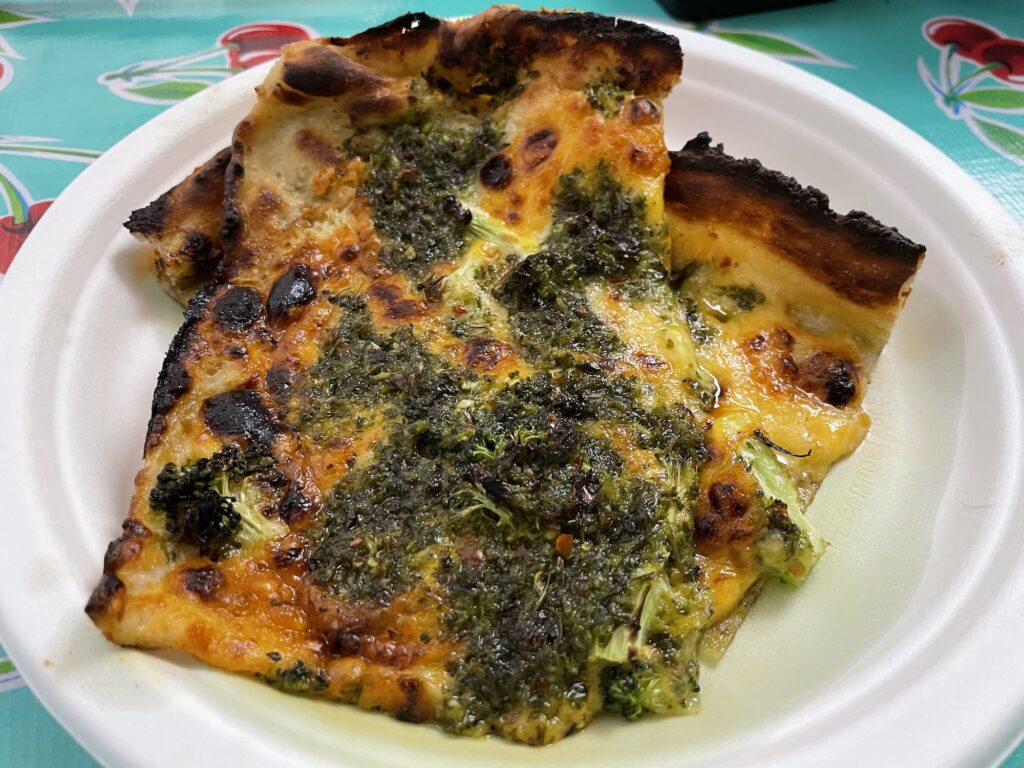 Shuggie's Trash Pie's Cheddah & Feta Pizza
I haven't had a chance to visit the colorful Shuggie's Trash Pie restaurant in the Mission, but will make a more concerted effort now that I've tried their pizza. Everything on the menu is made with ingredients that would otherwise be wasted, and the Cheddah & Feta pie enlightened me as to the deliciousness of pesto made with broccoli stalks on top of a whey and oat flour crust.
See more of what Tamara sampled this year at Outside Lands on her Instagram feed.