Setting out to discover something short that could still be described as towering, I stumbled upon Outpost19's new imprint The Shortish Project. The award-winning small publishing house has reached its 10th year under the helm of founder and senior editor Jon Roemer. Hailed for its fiction and nonfiction books, it has now pitched itself headlong into the fray of novellas, which The Shortish Project defines as any work of fiction between 75 and 200 pages, roughly equivalent to 14,000 to 42,000 words.
The platform's database currently includes 600 works of established and debut authors from literature's past 200 years, writing in a broad range of styles and genres. To distinguish itself as the "sister project" to Outpost, Shortish also publishes new works. Its blended, evolving list includes not only instantly recognizable names—Michael Chabon, Ian McEwan, Raymon Chandler, James Baldwin, Ursula K. LeGuin—but also lesser-known, highly regarded writers such as Mohsin Hamid, Caleb Azumah Nelson, John Hanson, and James Terry.
About a year ago, Roemer began to see bookish people writing about short novels as a trend. Articles in Esquire and LitHub suggested a "discovery" of such diminutive plots. Instead, Roemer says small publishers like Outpost19, Tor, and Dzanc have long been invested in short novels.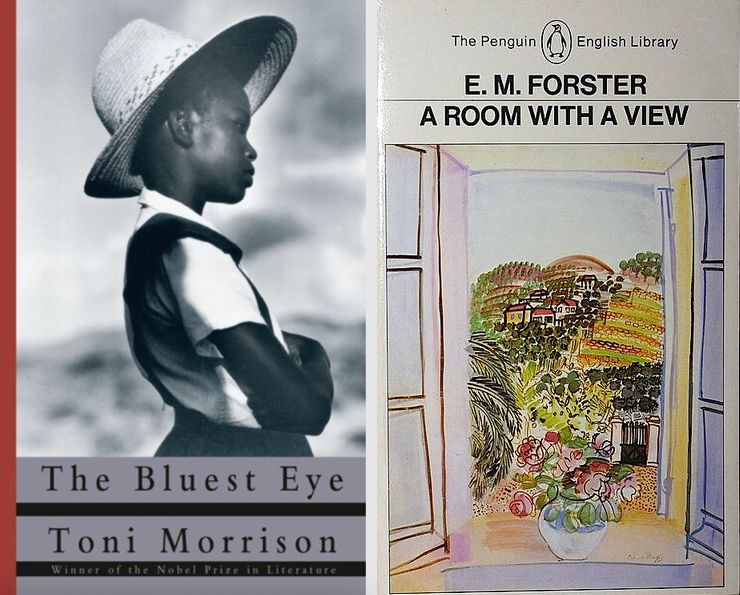 "Short novels are more than trendy, of course," says Roemer in an email to 48hills. "So before I launched the The Shortish Project imprint, I built a database to kind of prove my case. For English majors, we don't have to think hard: a lot of 'the classics' are actually short novels. Daisy Miller, A Room With A View, The Metamorphosis, Notes from Underground, Giovanni's Room, The Awakening, The Bluest Eye … But once you start looking, short novels frequently show up on the shortlists of major prizes: the National Book Award, the Booker Prize, PEN America … It's not a minor literary pursuit. It deserves its own focus. And, as a writer and an editor, I really enjoy watching what writers can do when they throw out the fluff and filler of 500-page doorstoppers."
Within its first dozen titles, The Shortish Project includes two historical horror novellas and three YA novellas, genres never published by Outpost19. (Roemer adds, "at least not yet.") There are plans for an audio series, accelerated acquisitions, and flexible publication dates. Importantly, there are two novellas written by LGBTQ writers, which Roemer says, "is important to me a a queer writer and editor."
The intensity and craftsmanship—not solely the publishing history and backlist—of each author is being taken into account as the database is built. Roemer enjoys the thrill of introducing debut writers as much as presenting mid-list authors who are doing their best work. Asked about the ways in which the industry has changed in the last five years he says, "I run a small publishing house that prioritizes exceptional reading experiences, and over the last five and 10 years, I've seen a growing respect for what I and others like me do. Not so long ago, there was some industry snark about small publishers as incubators before authors hit the big time. But I agree with the backlash that comment was met with: more and more serious authors are looking to us. And more readers are learning that they can indeed expect more interesting reading from quality small publishers—which is really the most exciting thing."
As for excitement, I ask Roemer if there is a Shortish book that surprised him. "Well, I traffic in surprises," he says. "I'm always looking for stories that surprise me. But among Shortish titles, The Woodcutters by John Hanson floored me. I thought it was going to be a gratuitous gross-out piece. I don't like horror movies, and I've never really enjoyed a horror novel. Real life is scary enough. But Hanson's piece is set in frontier Wyoming, around Custer's Last Stand, so it has enough historical intrigue to make me feel safe—before pulling me through some serious gruesomeness, mostly perpetrated by avenging spirits, which puts it at arm's length, sort of, while also being a genre device I've never gone in for. Obviously, I think it works really well. On bookshelves this November!"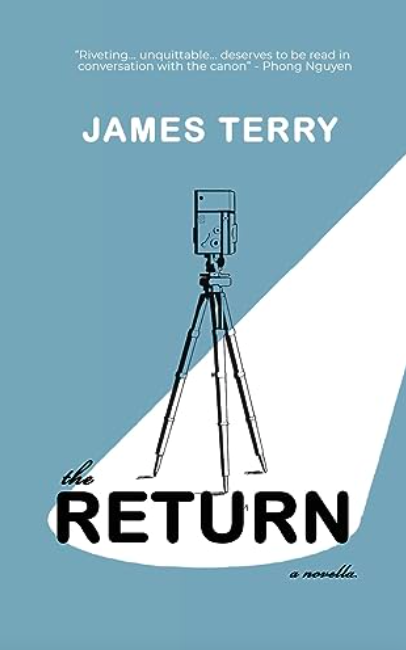 James Terry's The Return spoke loudly to one of Roemer's self-admitted fascinations. "I love French stuff, and I love stories that challenge my nostalgia for French stuff. I was overly obsessed with HBO's 'Irma Vep' remake last year, for example. James Terry tells a story about a professor with a much deeper (and more learned) (and more personal) connection to French culture and history, and his story goes right where you want it to go: he learns how out of step he is, while we, as readers, don't feel so comfortable with that. I get that, deeply."
As he looks into the crystal ball of the small press future, Roemer sees not only a tower of talented writers, but the shadows cast in a highly threatened marketplace. Remaining viable predictably ties Outpost19 and Shortish to the rising costs of printing and shipping but also, ironically, to Amazon. What happens if the behemoth bookseller stops supporting short novels and other works published and marketed by small, independent publishers? The ecosystem behind small publishers might go away, he suggests.
I shudder, and vow to re-read a personal favorite like The Little Prince, along with The Metamorphosis, The Call of the Wild, The Old Man and the Sea, The Stranger, Animal Farm, Of Mice and Men, and many more. If this bleak future came to pass, it would be as if these mighty, towering works had fallen and crushed the beloved short novel writers of tomorrow into fragments. Imagination having indulged in terror, reason takes over, and heated anxiety cools with each page turned in a new novella from Shortish.
Explore The Shortish Project's database here.