Good Taste is your weekly menu for the Bay Area food world. Today, we're highlighting two popular local, women-owned businesses that are asking the community for support to get to the next level after unexpected hardships.
Help The Vegan Hood Chefs get rolling again
Rheema Calloway and Ronnishia Johnson, founders of San Francisco food truck The Vegan Hood Chefs, have posted a GoFundMe campaign in hopes of raising $50,000 to restore their truck, which was stolen and then found trashed, and take their mission of "revolutionizing hood nutrition" to the next level with community events, cooking workshops, and increase their sustainability practices with packaging and local sourcing.
Drawing on inspiration from their respective grandmothers, who both hailed from Louisiana, Calloway and Johnson pride themselves on opening up minds to veganism with their comfort food menu — especially in their communities, where they've seen reluctance to try different types of foods.
"In our culture and our community a lot of us eat plant-based," Calloway said in a recent interview with Food & Wine. "We have for generations back home. We are able to interrupt how the system is intentionally trying to not allow us to have access to healthy food options."
When they encounter a skeptic, they find there's one item that people can't resist.
"I believe the gateway dish to veganism on our menu is the vegan po'boy," Calloway told Munchies in the above video. "Once they try that, they're like, 'I'll try anything else!'"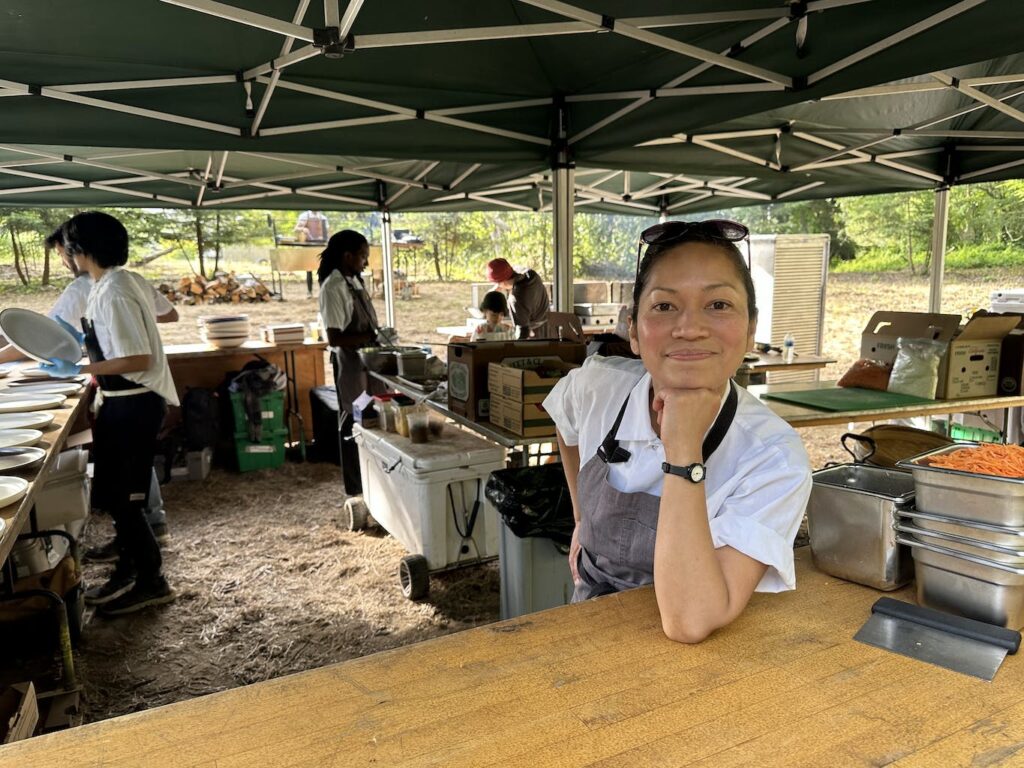 Invest in the next stage of ChiliCali
San Francisco caterer Siska Silitonga of ChiliCali is now fundraising on Numarket to help stabilize and grow the next chapter of her business, after Warung Siska, her Indonesian restaurant in Redwood City, closed in 2022. She has done her best to retain her staff that she's deeply trained and give them at least 20 hours per week of work, and this effort will help her keep them with her and expand their capabilities. 
"The recent layoffs and downsizing of companies in the Bay Area has been a challenge," Silitonga explained on the campaign's web page. "Our corporate catering orders, which have been our main income, have dwindled down drastically in the last 6 months."
Anyone who invests in this campaign will receive the amount they put in plus 20% in credits to use in ordering food from ChiliCali for purposes including office lunch catering, private dinners, and personal cooking classes.
Tamara's new free 'letter Creative Jobs offers gig listings and advice.