Laura Waxman was a solid reporter covering commercial real estate for the Business Times, and now she's at the Chron—and just wrote one of the more honest stories about the luxury condo market that I've ever seen in the city's dominant daily.
Check it out: Although she scrupulously avoids politics, her piece is even further evidence that the city has been approving the sort of housing that most rent-burdened San Franciscans don't need, that is has been aimed at an international market for buyers who have no intention of living here—and is now falling apart.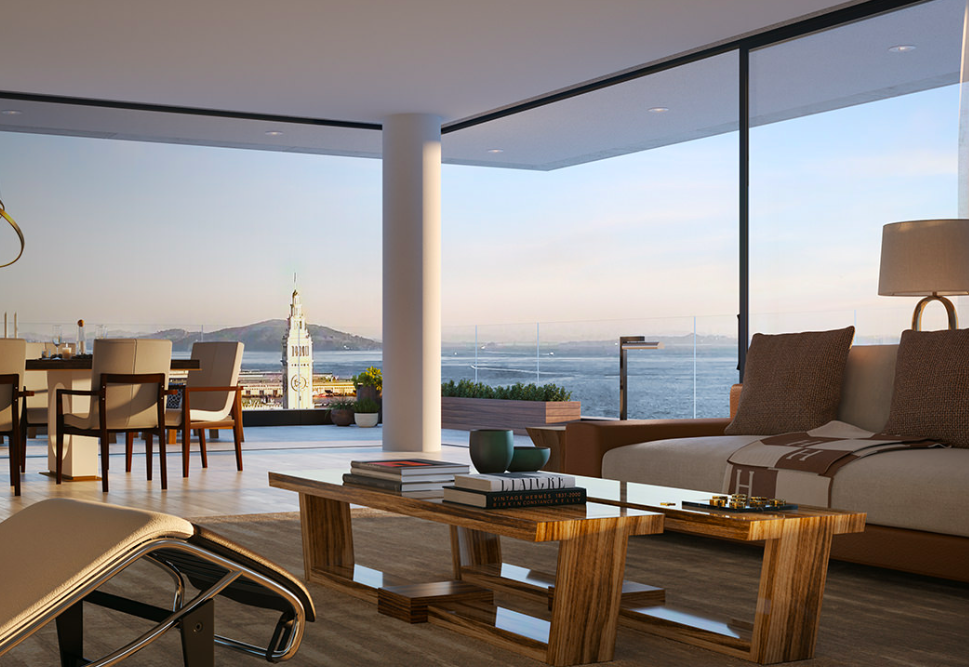 She quotes real estate experts saying that developers have gone for the very-high-end market to make higher profits:
"The cost to build had gone up quite a bit, and values had really been very strong in San Francisco, so of course, everybody who went out to build in 2017, 2018 and 2019 said, 'We're going to build the ultra luxury because we're going to make more profit,' " said Zeger, who is a founding partner at Polaris Pacific, a real estate sales and marketing firm that represents buildings like One Steuart Lane and 706 Mission.
In other words: The Yimby idea that allowing developers to build more housing with fewer obstacles would lead to more affordable units is completely at odds with reality.
More: The new condos were sold as investment properties, not as housing, so nobody actually lived there:
Patrick Carlisle, a chief market analyst with real estate firm Compass, said that, until recently, new condos had been very appealing to foreign investors.

"In San Francisco, they liked the idea of having condos because that means they don't have to live there, and they know the building's being taken care of and there is security."
The city's own data is very clear on this: San Francisco has allowed far more high-end units than the state thinks we need, and far fewer affordable units. That pattern is continuing today: The Mayor's Office has absolutely no plans for how to finance the 42,000 affordable units the state wants to see, but is pushing really hard to make it easier for developers to build condos that nobody wants to buy.
The Yimby movement is driven, at its core, by the idea that old, neoclassical economics drives the local housing market: If the supply goes up, the prices will come down.
That, the market evidence increasingly shows, has no connection to reality. The narrative is getting hoist on its own capitalist petard.