The election results are looking better and better for progressives, a signal of an amazing election-day field campaign.
With only 20 percent of the Election Day votes in, Jane Kim is within two points of Scott Wiener, and there's an actual possibility that Kim could finish in first – a stunning achievement given that she told me tonight that a five-point margin would be a huge victory.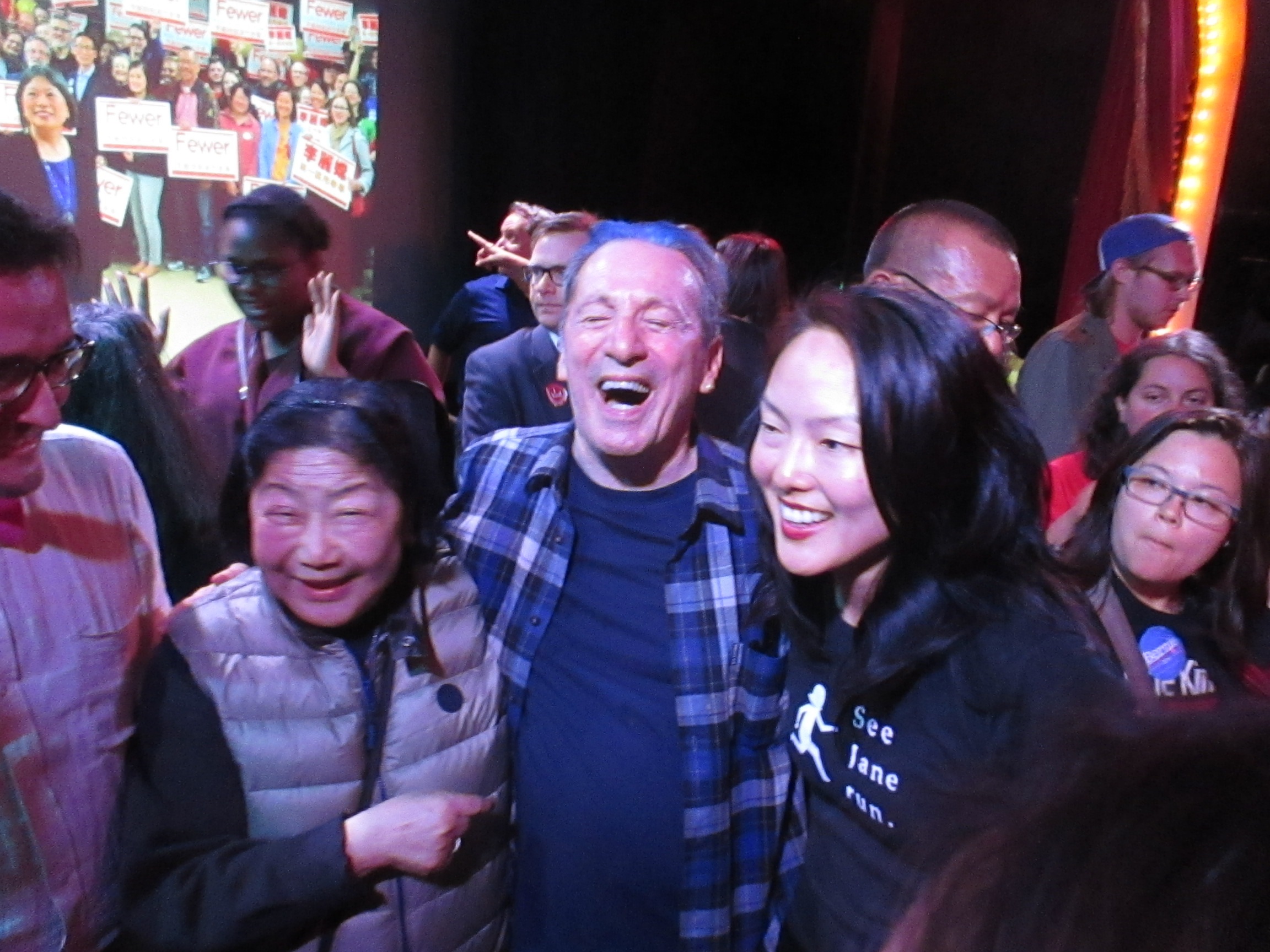 Wiener had three times the money and an early start, and was widely expected to be well in the lead. But Kim has closed the gap.
"I was all over town on the streets today, and all I saw was our folks," she told me.
The Reform Slate for the DCCC at this point has at least 14 seats, and is within range of taking control of the party back.
"The Reform Slate is amazing," Cindy Wu, a planning commissioner and member of the slate, told me.
Rose Pak joined Jane Kim, Tom Ammiano, and David Campos on stage tonight with the Reform Slate members.
The message of the vote tonight: Mayor Ed Lee is in very serious trouble, unable to deliver for any of his folks in the way he was hoping. The tech industry money was overwhelming – but doesn't seem to have held up to the field campaign of the progressives.
We will update later when we have more results, but for now: Wow.