Campaign finance reports released last week reveal that national and state Realtor organizations have contributed more than $1 million to the campaigns for Propositions P and U – measures that could fundamentally undermine affordable housing in San Francisco and beyond.
The tsunami of money has already begun to churn out slick mailers promising that "Props U & P mean more housing for more people" (emphasis in the original).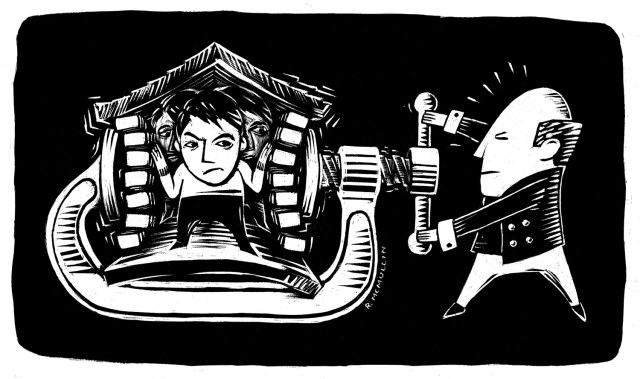 This is a very appealing message for a city that is desperate for more affordable housing.  But it is a false promise that neither measure can fulfill.
In reality, Proposition U will not create a single new unit of housing.  It merely expands the number of people who are eligible to apply for the same number of existing and future inclusionary housing units. Or more precisely, it expands eligibility of 'middle income' people to chase after rental housing that had been presently reserved for lower income people. And Proposition U is a one-way street: it does not enable lower income households to apply for ownership units now reserved for middle income households.
Proposition P will also create zero more housing; it creates a barrier to new housing.  Prop. P would prohibit the city from approving an affordable housing development on public lands unless it obtains three "bids." The Realtors claim that such a requirement would lower costs and hence yield more housing. But the Mayors' Office concedes that such an approach would mean many projects would never be built.
Recognizing the falsity of the claims of both measures, the San Francisco Chronicle this weekend recommended a 'no' vote on both P and U.  In opposing the measures, the editors puzzled over the Realtors' motives. Are the Realtors promoting the measures merely as a political 'payback' or as a PR ploy?
There is an additional possibility.
The Realtors have a long history of opposition to the affordable housing programs that P and U claim to reform or strengthen.  Last year, the same organizations that are paying for Props P and U, the national and state Realtors joined other rightwing forces in urging the US Supreme Court to declare all inclusionary housing policies unconstitutional.  Only the death of Justice Scalia assured that such a broad challenge to inclusionary housing policies was not considered in the Court's last term.
In Sacramento, the Realtors have repeatedly opposed essential affordable housing and tenants' rights measures. This year they successfully lobbied to kill AB 2502 that would have cleared legal barriers to expanding the supply of affordable inclusionary rental housing.  Blocking AB 2502 weakened both lower and middle income rental housing programs in all cities across the state, including San Francisco.
Given the context of the Realtors' broader hostility to affordable housing, the million-dollar investment in Propositions P and U looks less like a local political spat and more like part of a new strategic ploy.
Proposition U appears to pose a particularly dangerous threat, breaking new legal and political ground in the wrong direction.  Proposition U proposes to take over and convert an existing housing program that has thus far created almost 1,000 units of housing affordable for low income people.  It accomplishes this by entitling owners to double the rents by renting to people with double the incomes.
The political mechanism for accomplishing this radical change could have broad implications for San Francisco and beyond:  Proposition U explicitly appeals to middle income people to direct their discontent with an unaffordable housing market to takeover housing built for others with less resources than themselves.
If the Realtors succeed in selling Proposition U to San Francisco voters in a city that has led the nation in supporting affordable housing, they may have found a new tool to undermine affordable housing everywhere: Divide and conquer. The fight for more affordable housing becomes a zero sum game. The question over the next few weeks is whether voters will fall for a sea of shiny advertisements and a new Realtor scam.