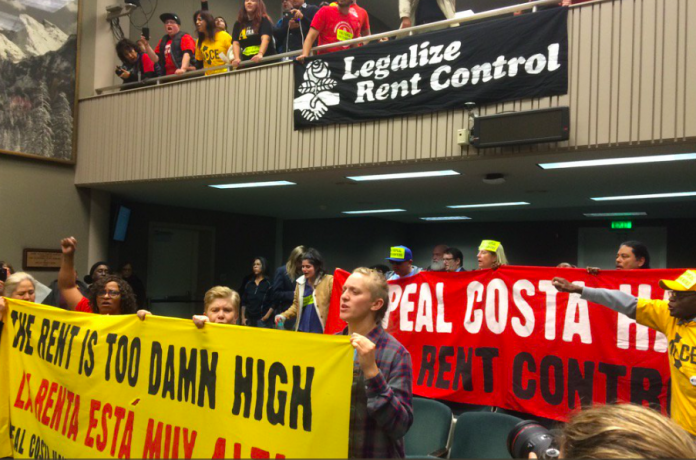 The effort to allow cities to impose effective rent controls failed in a state Assembly committee today after two Democrats refused to vote for the bill.
The repeal of the Costa-Hawkins Act needed four votes to move forward. It died, 3-2, when Assemblymembers Jim Wood of Healdsburg and Ed Chau of Arcadia abstained from voting.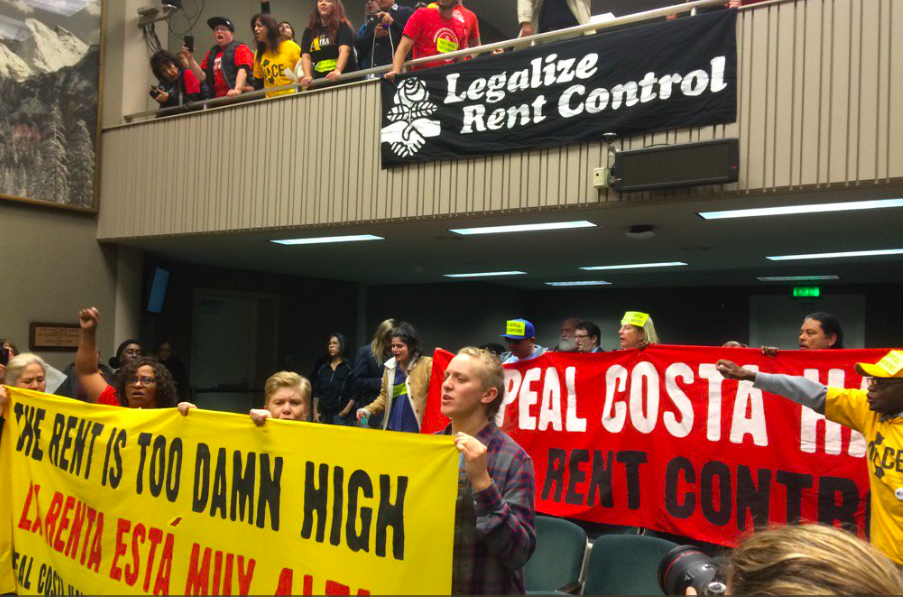 That continues a disturbing pattern of Democrats siding with the real-estate industry on tenant issues. Demorats control the Governor's Office and have super-majorities in both houses of the Legislature, but the landlords still seem to rule.
Former state Sen. Mark Leno was unable to get even a modest reform of the Ellis Act through the Assembly. Now, this.
Tenants flooded the Capitol and pressed lawmakers to address the epidemic of evictions that are in part responsible for the homeless crisis in California cities. But that wasn't enough to overcome the power of the California Apartment Association and its allies in both parties.
Protests erupted in the Capitol after the vote, with tenant groups occupying the rotunda.
This is a breaking story, and we will keep you posted.