48 Hills critic Jesse Hawthorne Ficks reports from the Toronto International Film Festival. Read more of his on-the-ground reviews and impressions here. 
TIFF Hirokazu Kore-eda's Shoplifters which won the Palme d'Or at this year's Cannes Film Festival, continued the master filmmaker's subtle exploration of class differences within contemporary Japanese families. Consistently celebrated as one of the greatest working directors over the past two decades, Shoplifters is the perfect place to start. Hirokazu is an absolute magician when working with children (beginning in 2004 with Nobody Knows) and Shoplifters was just as, if not even more affecting and memorable for me. Don't be scared of critics mentioning its sentimental and heart-wrenching elements; the conclusion here (as in many Yasujiro Ozu films) has the power to literally take your breath away.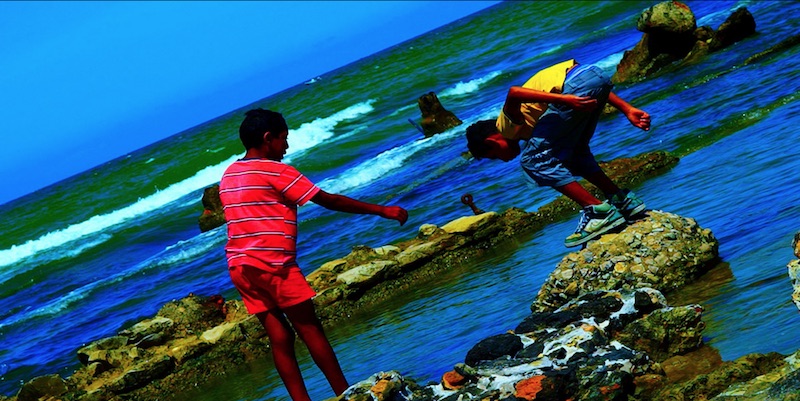 87-year-old l'enfant terrible Jean-Luc Godard was rightfully awarded the first ever Special Palme d'Or at this year's Cannes Film Festival for his latest feature The Image Book. This hypnotic collage film essay truly "reframes" a stunning amount film history (including many of his own works) within a surprisingly amount of enthusiastically glitched up and ganked-out film techniques that range from his ADD video sequences in Passion (1982) to his color "in-corrected" clips in Goodbye to Language (2014). This 90-minute examination of the modern Arab World truly felt like the most important film of the festival. My notebook was filled with more pages of notes and references than anything else at TiFF. Now trying to decipher what it all means is my next task at hand.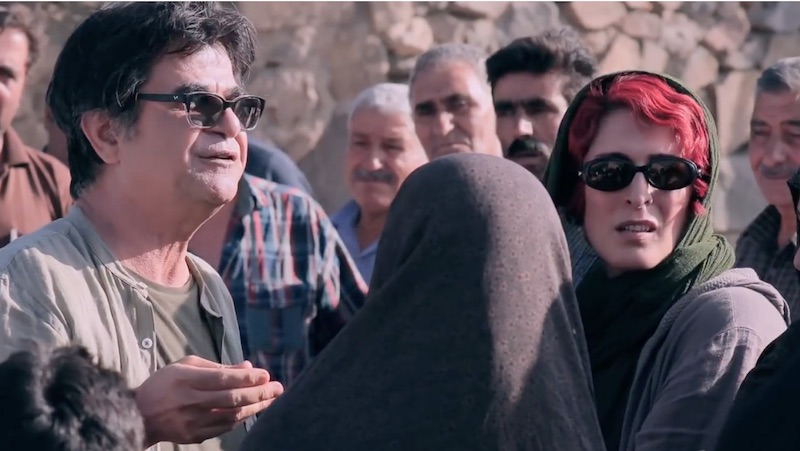 Jafar Panahi's latest 3 Faces is the fourth feature he has made while under a 20-year filmmaking ban imposed by the Iranian government. While I don't seem to understand how Panahi continues to smuggles these remarkable "non-movies" out of Iran (nor can I explain sitting across from what looked like the director himself in an Indian restaurant during the festival!), this is definitely one of his most powerful and even most hilarious films to date. The celebrated actress Behnaz Jafari plays herself who, after seeing a video of young girl begging for help to leave her conservative family in northwestern Iran, takes a powerful journey with her director friend Jafar Panahi. Like many of the best neo-realist Iranian films by Abbas Kiarostami and Mohsen Makhmalbaf, this shows you a wonderfully textured landscape of quirky characters and cultural traditions while powerfully confronting the seemingly minor yet profound immediate conflict. I can't wait to watch this film for a third time!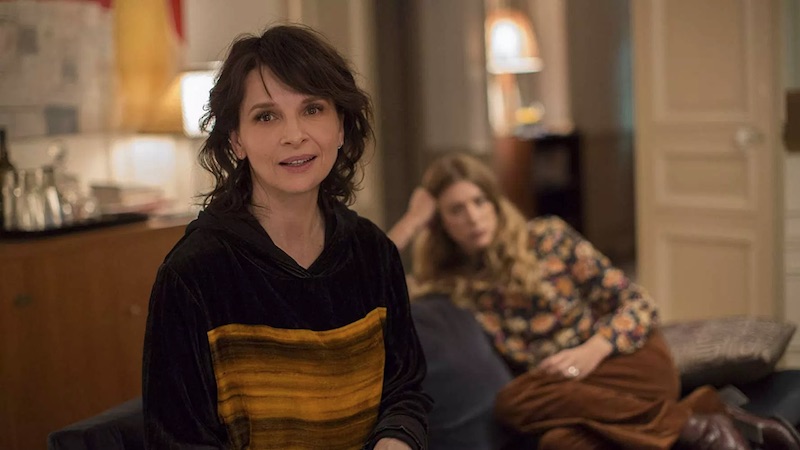 Olivier Assayas' latest Non-Fiction piles a handful of middle-aged writers into their respective offices and bedrooms as they pontificate about how people don't read books or articles in paper format anymore, and meditate on the age of digital communication has destroyed what mattered most in the world. Juliette Binoche plays a successful actor attempting to adapt to the modern era while at same time find love and loss in all the wrong and right places. While this may sound excruciating at first, this whimsical farce comes together by its conclusion, reminiscent of late-1980s Woody Allen films sprinkled with dashes of Assayas' own 1996 film Irma Vep.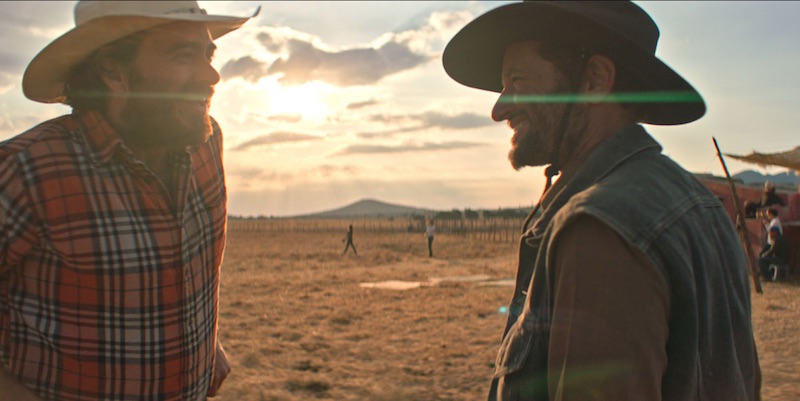 Carlos Reygadas' fifth feature Our Time takes the concept of autobiographical to new levels by casting the director himself and his real wife in this hauntingly overwhelming look at a troubled marriage and their attempts to "open up" the relationship. With a more similar minimalist style to Battle in Heaven (2007) than his bafflingly beautiful recent work Post Tenebras Lux (2012), Reygadas doesn't shy away from uncomfortable moments; he lingers. Clocking in close to three hours long (173 minutes) there are more than a few Federico Fellini-esque "self indulgent" moments. But the stunning conclusion, upon even the briefest reflection, shows that Reygadas knows exactly why, where, and what his film was headed towards. And for many, myself included, this is what the cinema is made for.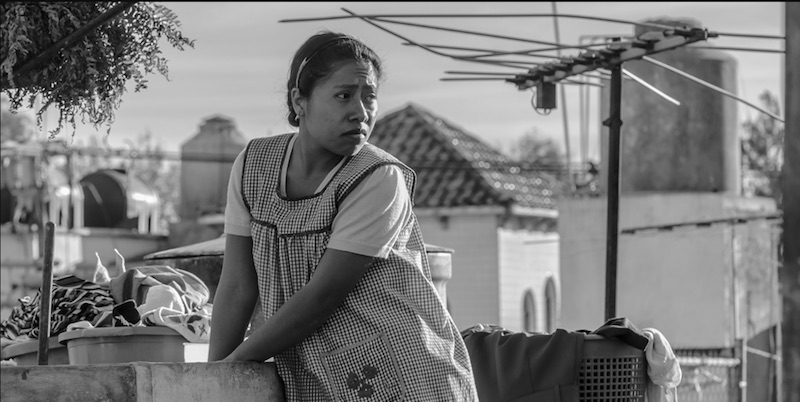 One of the world's greatest filmmakers, Alfonso Cuarón (Y Tu Mamá También, Children of Men, and Gravity), has made his absolute masterpiece. Roma not only won the Golden Lion in Venice, it was awarded the second runner-up People's Choice Award at the Toronto International Film Festival. Cuarón, who was also the cinematographer and co-editor on the film, shot the movie on 65mm and in black and white, presents this semi-autobiographical story that follows a live-in maid as she cares for an upper-class family in Mexico City's Roma district. Cuarón's perfectly paced tracking shots softly float through the driveways and living rooms and hospital corridors, never losing focus on its main character's perspective.
Yalitza Aparicio, who plays Cleo the maid, delivers one of the best performances of 2018: She is now the cinematic face, voice, and soul to a community who have sacrificed often more than their own lives to not only keep houses in order, but to raise multiple generations of children. Financed and distributed by Netflix, it is of the utmost importance for audiences to go out of their way to watch this in a movie theater. The temptation to watch it on your laptop will be extremely strong. But like Orson Welles' final (and finally) completed feature film The Other Side of the Wind—another Netflix score—this movie needs to be as big and all-encompassing as possible.