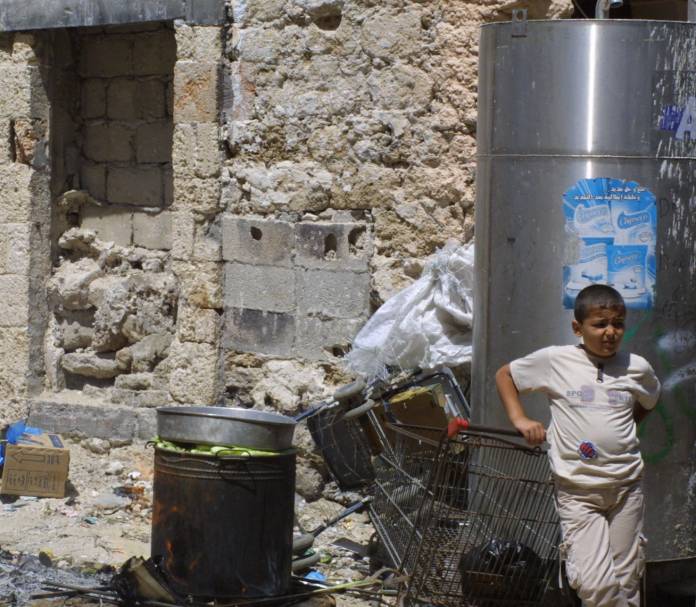 Earlier this week the Israeli military and armed groups in Gaza clashed in the worst fighting since their 2014 war. Israeli planes bombed Palestinians, killing seven, wounding 26 and destroying numerous office and apartment buildings. Palestinian groups fired rockets and mortars into Israel, killing one civilian and wounding 18. Both sides agreed to an uneasy ceasefire, but the key political issues are unresolved.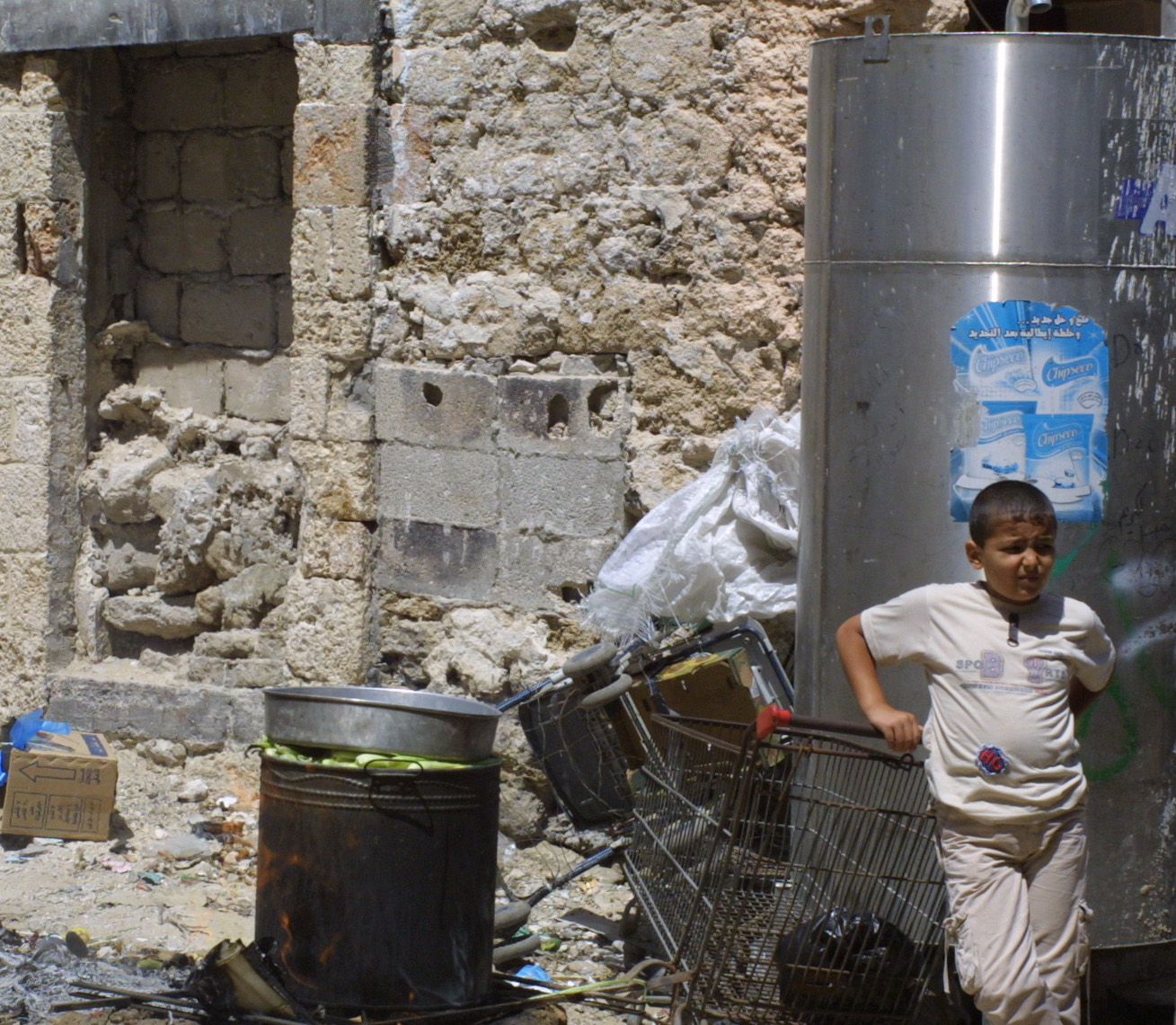 Israel dominated the fighting militarily, but Palestinians nonetheless celebrateda victory because they forced Israel to back down and agree to a ceasefire.
In a tacit admission of political defeat, Israeli politicians bickered among themselves. The Israeli defense minister resigned and right-wing politicians clamored for the head of Prime Minister Benjamin Netanyahu, complaining he had ended the conflict too soon.
Lara Kiswani, executive director of the Arab Resource and Organizing Center,told me that months of Palestinian protests at the Israeli border, combined with resistance to the most recent attacks, have produced empathy for Palestinians.
"It's hard to see what's happening without sympathizing with the occupied people and being outraged about the U.S. support for Israel," she said.
Some Gaza history
Gaza consists of a small strip of land along the Israel-Egypt border, 25 miles long and five miles wide. Gaza is packed with two million residents.
It was created in the wake of the 1948 war that established the state of Israel and drove out many of its Arab residents. Gaza was ruled by Egypt until seized by Israel in the 1967 war, during which Israel also took the West Bank and the Golan region in Syria. Israeli settlers and military personnel occupied Gaza but faced such strong political and armed resistance that Israel was forced to withdraw in 2005.
If peace talks for a two-state solution ever succeed, Gaza and the West Bank would become an independent Palestinian state, living in peace alongside Israel.
In 2006 Hamas, a conservative political Islamic party, won parliamentary elections in both the West Bank and Gaza. Israel and the United States rejected the election results and assisted Fatah, the other major Palestinian party, in taking control of the West Bank a year later. Hamas took power in Gaza.
Israel has imposed a harsh blockade controlling sea, air and land access to Gaza. It limits the amount of food, medicine and fuel that enters, and curtails the export of Gaza's agricultural and manufactured products. Palestinian fishing boats can't even venture further than a few miles offshore without facing attack by the Israeli Navy.
"It's similar to the daily reality of prisoners," said Palestinian activist Kiswani. "Nothing can get in or out. They live in fear of being bombed. But people are still organizing."
Every week since March, Palestinian youth have demonstrated at the Israeli border. Israeli soldiers killed at least 214 Palestinians, mostly with live fire, and wounded over 18,000.
Nevertheless Israeli authorities portray their country as the victim. Israel's UN Ambassador Danny Danon argued that Hamas intentionally targets civilians while Israel bombs only military sites.
"There is a side that attacks and fires 400 rockets toward civilians and there is a side that protects its civilians," he said. "Every member country in the Security Council ought to ask itself how it would respond after a barrage of missiles is fired at its people."
Ellen Brotsky, a Bay Area activist with Jewish Voice for Peace, told me that's a phony argument. The Israeli military knows Gaza "is an open air prison with civilians all over. It's not possible to separate out civilians in any bombing, and the Israelis know this."
Recent clashes
Before the recent fighting, the Israeli government and Hamas had reached an informal ceasefire. Feeling international and domestic pressure from nine months of border protests, Israel had allowed Gaza to import diesel fuel, food and medicine. It allowed Qatar to bring in three suitcases stuffed with $15 million in cash to pay Gaza's civil servants. Qatar supports Hamas politically and has provided economic aid in the past.
Then Israel got cocky. It sent a commando squad into Gaza to assassinate a Palestinian military leader, according to Hamas. Israel claimed the raid was designed to install surveillance equipment in the home of the Hamas leader.
Palestinian security discovered the Israelis and a firefight broke out, killing one Israeli officer and seven Palestinians. Israeli leaders portray such deadly raids as routine. But as Yousef Munayyer, executive director of US Campaign for Palestinian Rights, tweeted, "Imagine if Palestinians crossed into Israel and killed … Israelis. All hell would break loose. But Palestinians are expected just to accept this."
Hamas and Islamic Jihad responded to the raid by firing some 460 rockets and mortars into Israeli cities close to the border. They also fired an anti-tank rocket at a bus carrying Israeli soldiers, seriously wounding one.
Israeli officials have long assured the Israeli public that their U.S. designed Iron Dome system will intercept enemy rockets midair. But press accounts indicate Iron Dome only stopped about 100, having been overwhelmed by the sheer number in the Palestinian assault.
Israel deploys a huge variety of other hi-tech weaponry in an effort to halt Palestinian resistance. But it hasn't worked.
When Israel stopped goods from arriving by land, Palestinians dug smuggling tunnels to nearby Egypt. When Israel cut off sea access to prevent arms smuggling, Palestinians created a cottage industry of homemade rockets and mortars. When Israel's hi-tech sensors discovered tunnels being dug into Israel from Gaza, Palestinians sent kites and balloons with incendiary devices to burn Israeli fields.
I am opposed to intentional attacks on civilians by either side. But the recent fighting in Gaza demonstrates once again that Israel can't win the war militarily. As I've reported before, Israeli and Palestinian leaders know the broad outlines for a peace settlement. The only question is how long will Israeli leaders reject meaningful negotiations?
"Israel cannot military solve the situation with Palestine," said Jewish Voice for Peace activist Brotsky. "There has to be a political solution which recognizes the land belongs to Palestinians as well."
In 2016 Al Jazeera TV sent an undercover reporter to investigate the illegal activities of the Israel lobby in the United States. Reactionary Jewish-American groups pressured the Qatar government, funder of Al Jazeera, not to air it. But a digital version is now online. It's worth checking out.
Reese Erlich's nationally distributed column, Foreign Correspondent, appears twice monthly in 48Hills.org. His book The Iran Agenda Today: The Real Story from Inside Iran and What's Wrong with U.S. Policyis now available. Follow him on Twitter, @ReeseErlich; friend him on Facebook; and visit his webpage.