Rep. Nancy Pelosi cut a deal that will put her in the position of House speaker for four more years (assuming the Democrats retain control in 2020).
But the deal has profound political implications back in San Francisco, too. Because Pelosi has, in effect, announced her retirement.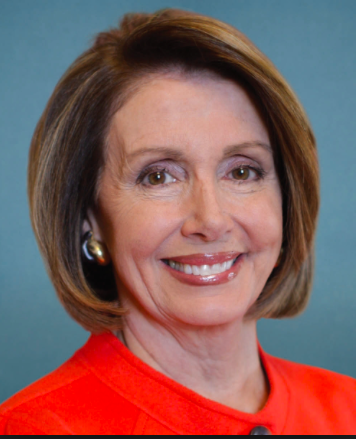 Nobody goes from speaker to a lower-level position. When her final term as speaker ends, she will almost certainly retire.
That means in three years and six months, one of the most coveted jobs in American politics – Congressional representative from San Francisco, one of the safest Democratic seats in the nation and historically a step on the way to considerable power in Washington – will be up for grabs.
This has only happened twice in the past 54 years. Phil Burton won the seat in 1964, fell one vote short of becoming majority leader, and died in 1983. His wife, Sala Burton, ran with no real opposition and held the seat until she died in Feb., 1987. Nancy Pelosi won in a special election that spring over then-Sup Harry Britt. It was highly contested battle; Britt actually won on Election Day but the more conservative absentee votes put Pelosi in office, and 20 years later, she became speaker.
If Pelosi does the honorable thing and stays in office through the end of her 2022 term, that means in the spring of that year San Francisco will hold a primary vote for her successor. (She might also leave earlier, especially if the Democrats lose the House in 2020, which seems unlikely.)
California uses top-two primaries, so two Democrats almost certainly will face off the November ballot – unless so many progressives enter the race that they split the vote and allow a moderate to run against a Republican.
The campaigns, if they are serious, will need to start in 2021, which isn't very far away.
The impact will be extraordinary, not just for the person who takes over Pelosi's seat, with what is typically a lifetime job, a chance to rise through the ranks and seek leadership roles. Pelosi never had to worry about a challenge at home, so she was able to focus on raising money nationally for other candidates and raising her profile in Washington.
A few years ago, when Pelosi's political fortunes turned and there were rumors she might step down, a lot of observers talked about former Sen. Mark Leno as a formidable candidate for that job. Now Leno is 65, and there will be those who argue that he won't have time to build up the authority that comes with 20 or more years seniority in the House. On the other hand, John Garamendi won a seat in Congress at 64, and Dianne Feinstein just got re-elected at 85.
Pelosi has made no secret of the idea that her daughter, Christine, a longtime party activist, would be eligible to follower her. Pelosi, after all, was the hand-picked successor to the Burton operation.
That said, much of the next generation of San Francisco politicians will no doubt be interested. That includes state Sen. Scott Wiener, State Assemblymember David Chiu, former Sups. David Campos and Jane Kim, and probably a long list of others.
The person who wins that seat will not only accrue power in Washington; they will have considerable political clout at home and in the local and state Democratic Party.
So this next race starts today. And the stakes are high.