Read part 1 of our coverage here. Three days ago, anthropologists Seth M. Holmes, Fabian Fernandez, and Levi Vonk returned to UC Berkeley after meeting the migrant caravan in Tijuana. During their time with the caravan, they volunteered at a street clinic, donated a vanload of supplies, supported a legal aid organization correcting misinformation, and took photographs of what they witnessed.
After widespread outcry, the Mexican Government began shuttling people to El Barretal, an indoor concert and dance club on the city's outskirts. For many migrants, this felt like a step backward. El Barretal is a 40-minute drive from Tijuana's center, and it was unclear how government organizations and NGOs serving migrants would be a able to reach them. There were also rumors that electricity at El Barretal was not functioning, running water was scarce, and it was located in a dangerous neighborhood. Yet, pressed by threats of police violence and the loneliness and poor conditions of the abandoned field, migrants decided to take the buses to the new shelter.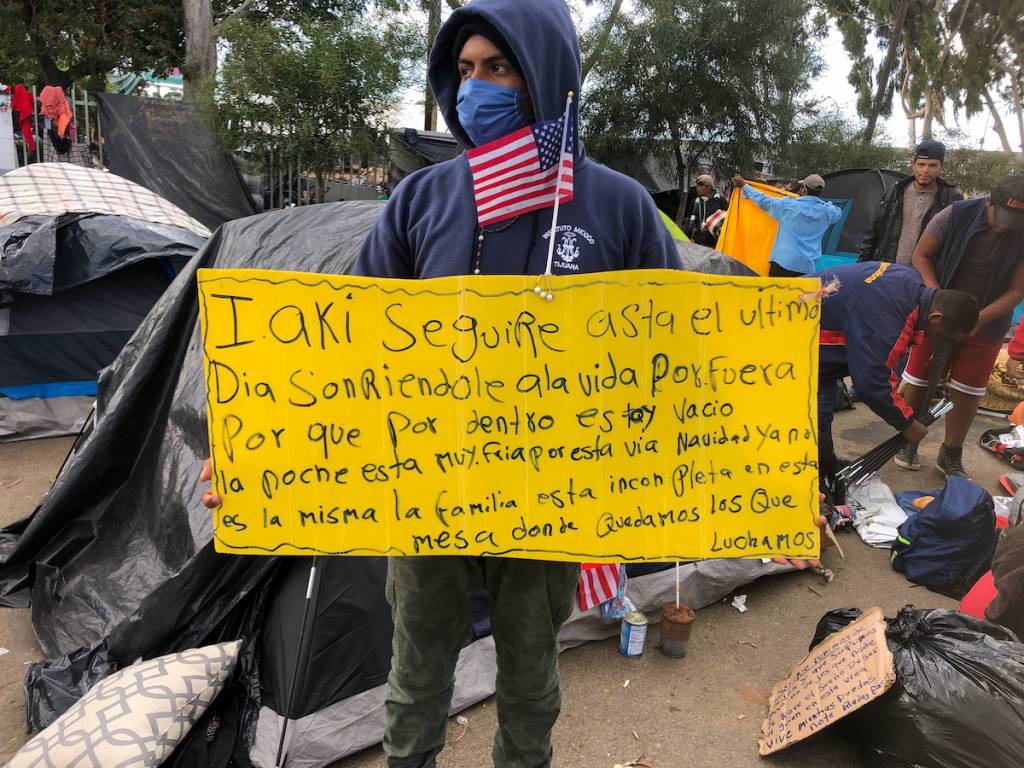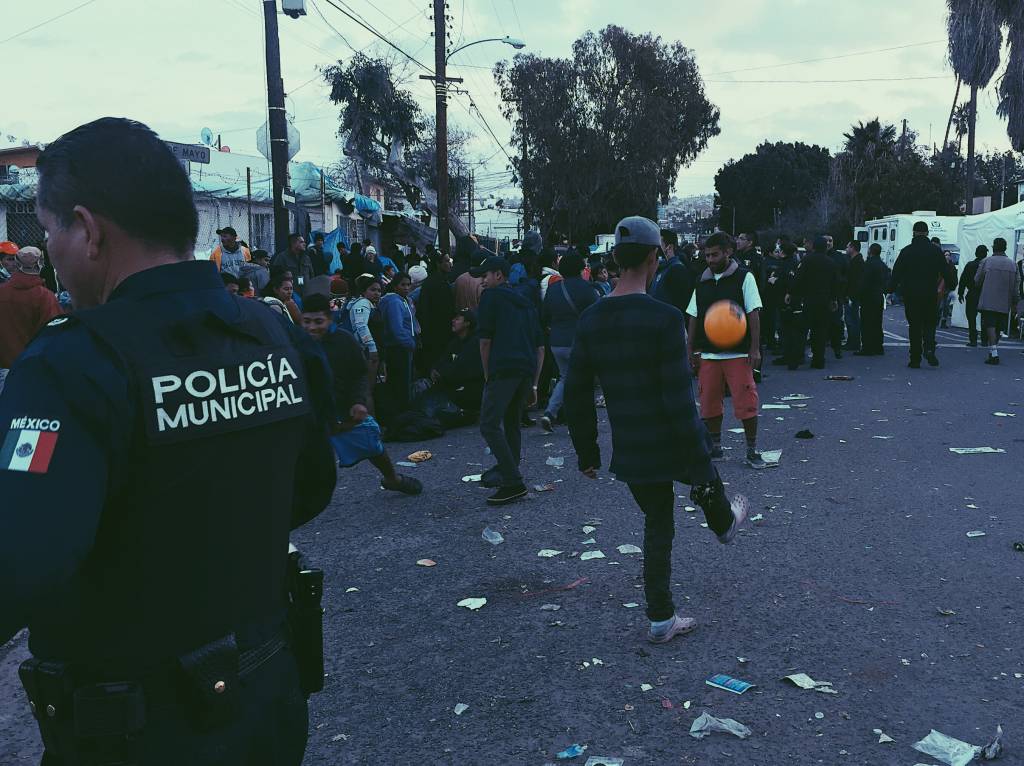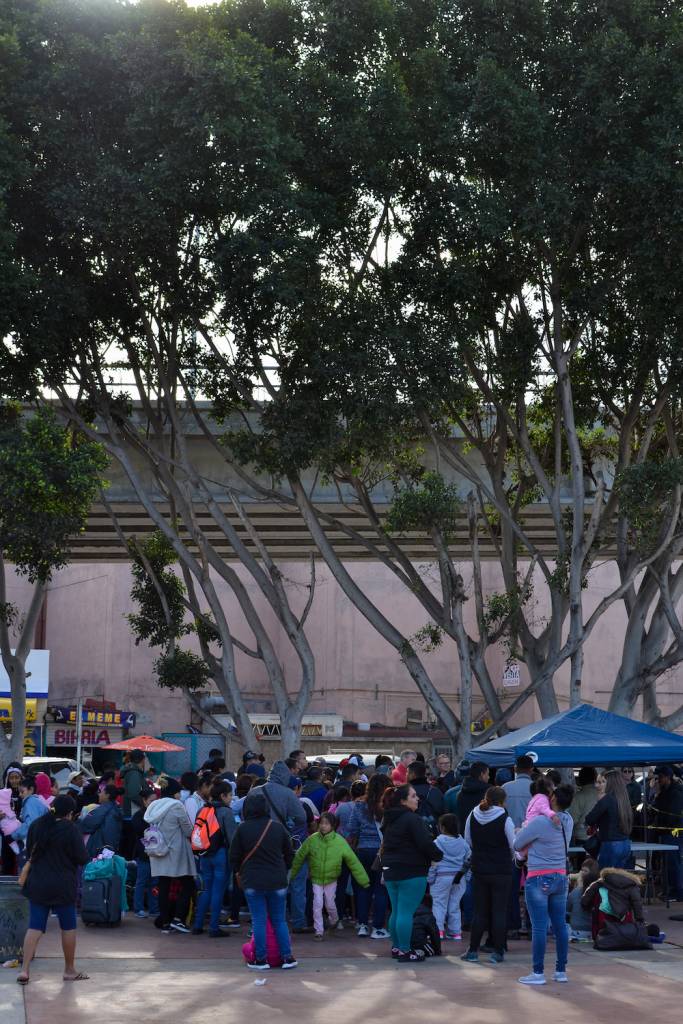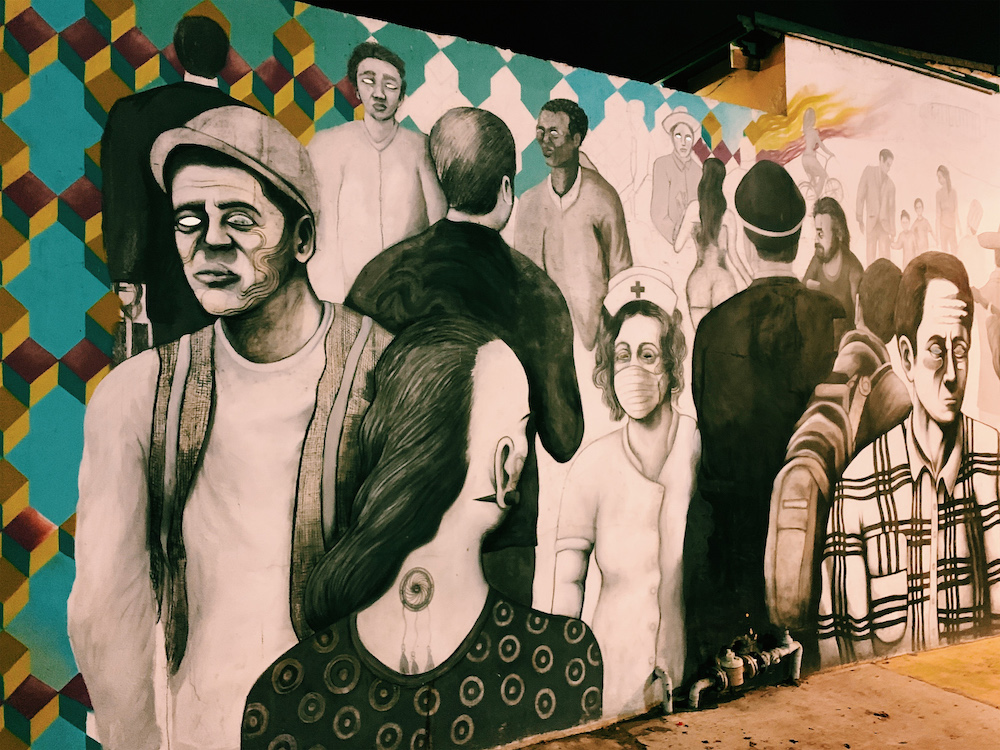 We visited El Barretal the night Mexico's new president, Andrés Manuel López Obrador, took office. For Mexico, it was an historic night, and many hope López Obrador will finally stymie the government's widespread corruption and human rights atrocities. But for the 6000 migrants stranded in El Barretal, the future was much more uncertain. They took the megaphone and called for solidarity with the hunger strikers, chanting "Cruzamos todos o nadie cruza." ("We all cross or nobody crosses.") Their calls echoed across the open plaza, mixing with the sounds of others setting up their tents, of armed Mexican Marines distributing food, and Pentecostal church-goers singing.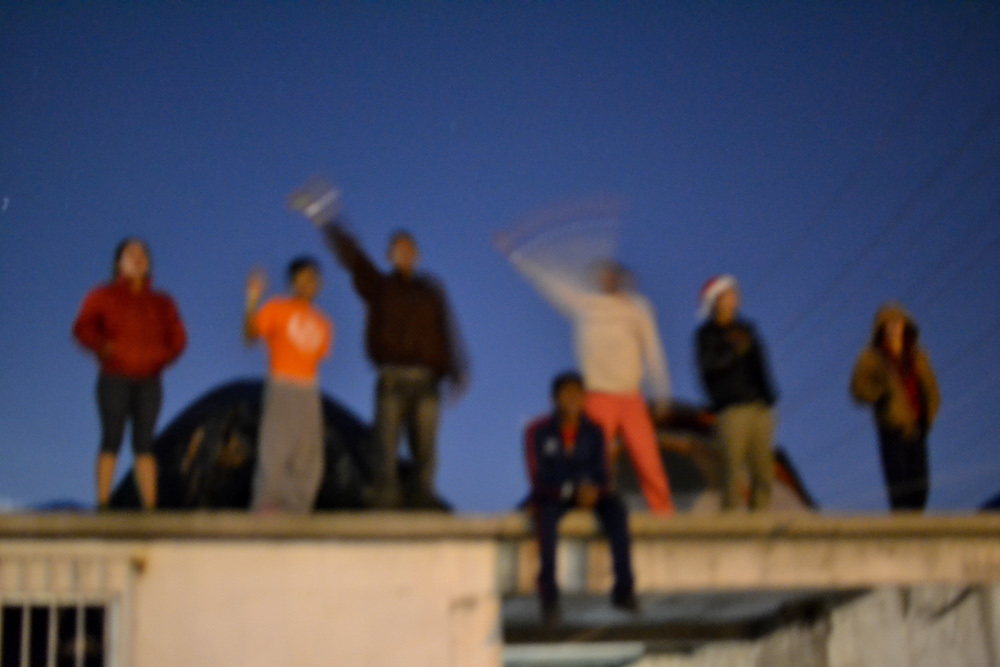 The last song they chanted together before settling into another temporary home was the Latin American call to action: "El Pueblo Unido Jamás Será Vencido, El Pueblo Divido Jamás Será Escuchado." ("The people united will never be defeated, The people divided will never be heard.") We stand with these families and individuals who attempt to exercise their legally protected right to request protection from impossible conditions in their home countries. We must stand together at this moment of historic changes and great unknowns.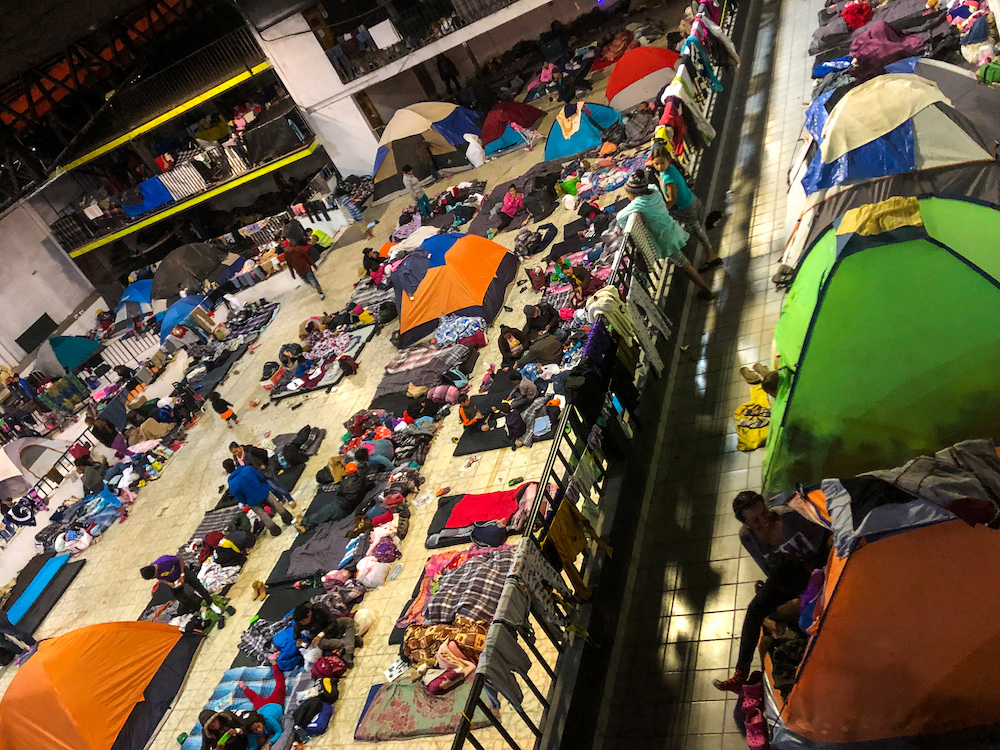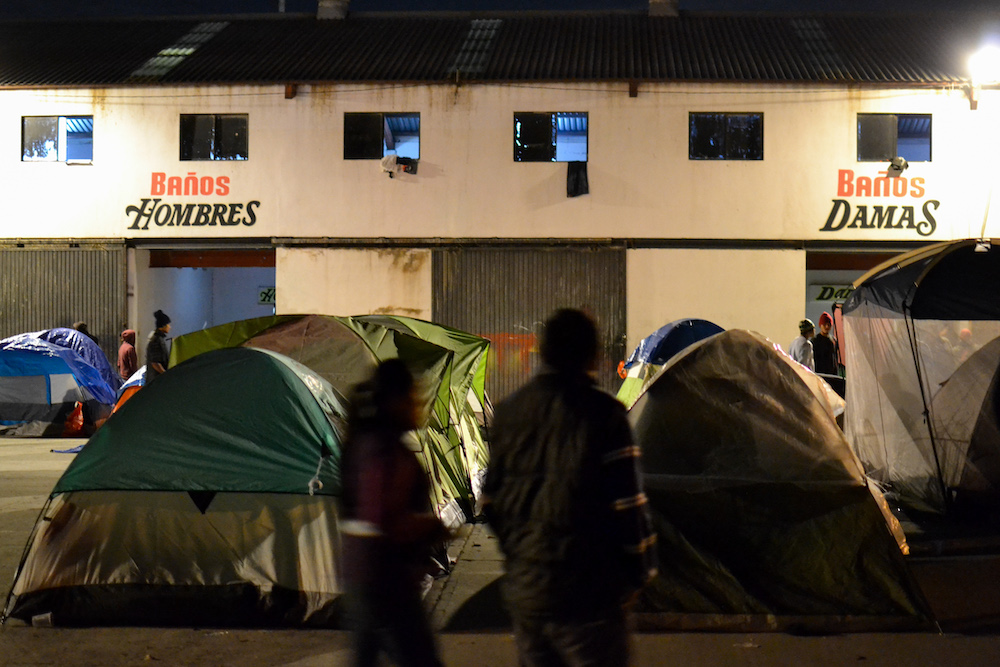 HOW TO HELP If you would like to support organizations working with the caravan on the ground, please consider donating to the following (click for more info):