The progressive supporters of Sup. Norman Yee, who won the board presidency thanks to the votes of three moderates, have been saying that he cut no deals for the job; the mods just preferred him to Hillary Ronen, and he would make sure that progressives chair and have a majority on all the key committees.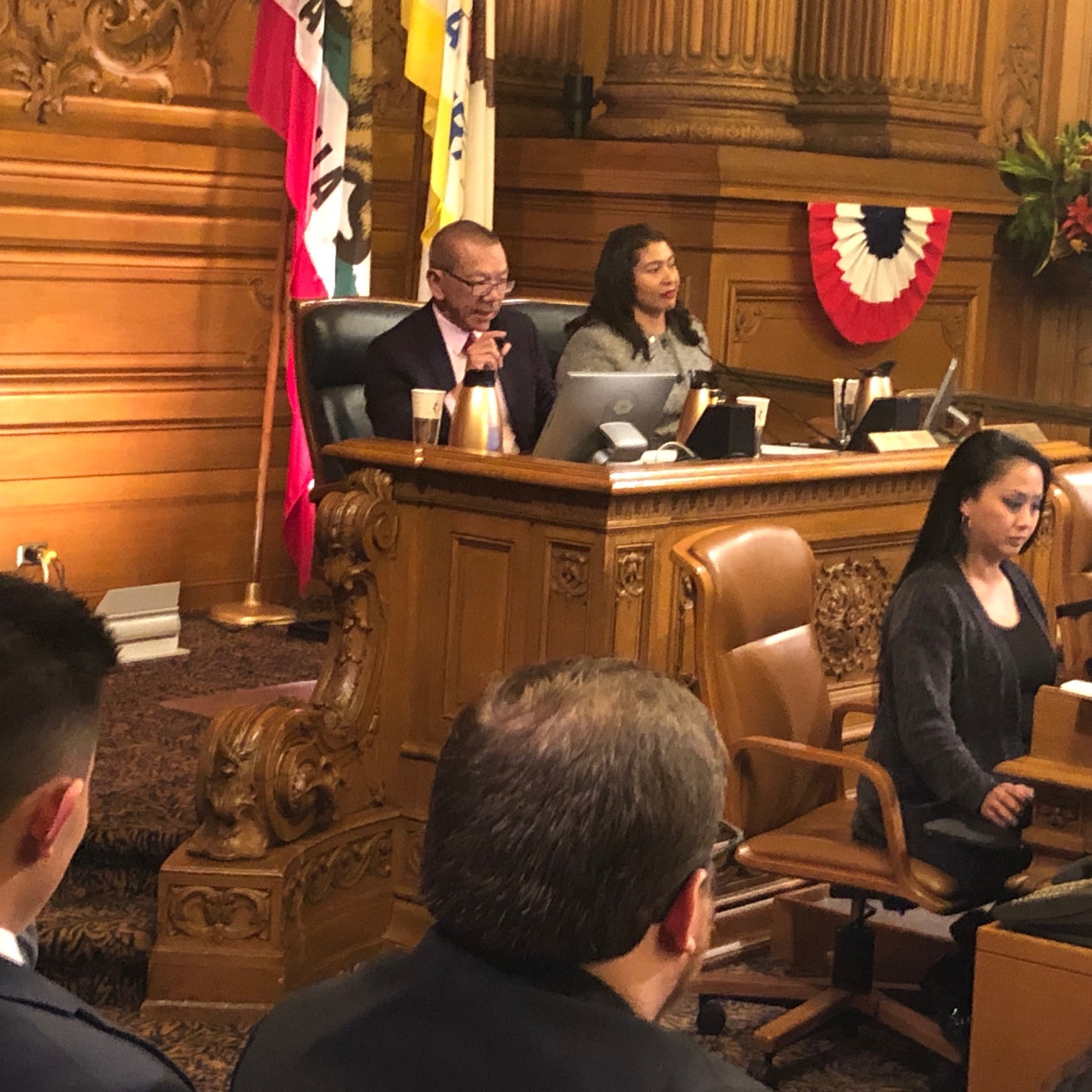 That only makes sense: Progressives have at least a seven-vote majority, and since Shamman Walton voted for Ronen for board president, that could extend to eight (which is enough to override a mayoral veto).
So I'm not the only one who was a little freaked out when Yee released today what he called "interim" committee assignments, which included Ahsha Safai, a friend of developers, as chair of the Land Use Committee:
Budget & Finance Committee

Supervisor Sandra Lee Fewer, Interim Chair

Supervisor Catherine Stefani, Interim Vice Chair

Supervisor Shamann Walton, Member

 

Government Audit & Oversight Committee

Supervisor Aaron Peskin, Interim Chair

Supervisor Vallie Brown, Interim Vice Chair

Supervisor Gordon Mar, Member

 

Land Use & Transportation Committee

Supervisor Ahsha Safai, Interim Chair

Supervisor Aaron Peskin, Interim Vice Chair

Supervisor Matt Haney, Member

Public Safety & Neighborhood Services Committee*

Supervisor Rafael Mandelman, Chair

Supervisor Hillary Ronen, Vice Chair

Supervisor Aaron Peskin, Member
That would be a betrayal of everything Yee was supposed to stand for. And his office has been getting a lot of calls.
But I talked to Yee's aide, Jen Low, and she told me that the "interim" assignments are exactly that: Yee doesn't plan to name the final membership until the end of next week, but since the board has to continue meeting, these placeholders are based "entirely on the seniority of the members of the committees" and new supes have been added where there are vacancies. Public Safety, where there were no vacancies, hasn't changed.
Committees on the Board of Supes aren't as powerful as they are in Congress or the state Legislature, but they set the tone for the direction of the board – and the Budget Committee chair plays a significant role in addressing (and changing) the mayor's proposed budget.
Yee's assignments will show us a lot about his leadership – but the interim assignments, Low said, mean nothing.
So for now, neighborhood advocates can exhale – -and wait to see if Yee not only puts progressives in charge but reaches out to the folks (including Hillary Ronen) who should be his allies but didn't vote for him.
It's time for the progressives to come together after a fight over the top spot — and it's up to Yee, in part, to make that happen.