Contour: The peripatetic Cate Le Bon (playing the Chapel July 9) hand-made 100 mugs in conjunction with the release of her 2013 LA-based album Mug Museum. This year's Reward was written on piano during a period when she attended woodworking school in the Lake District of Cumbria, England; at the conclusion of that period, she crafted a desk-like oak chair or throne with circular fixtures. In addition, Le Bon has expressed an affinity for the architecture and design of Frank Lloyd Wright, Craig Elmwood, Le Corbusier, and Lina Lo Bardi.
How do these bits of info relate to song and sound? Over time, Le Bon's music has morphed from the more traditional folk and rock structures of 2009's Me Oh My and 2012's Cyrk into sonically odd shapes and contours. The beginning of this transformation might be Mug Museum's "Are You With Me Now," which has a spinning quality akin to clay being thrown on a potter's wheel.
There's also a skittering spikiness to the sound, a trait that grows more characterful on 2016's Crab Day, recorded at NorCal's Stinson Beach. There, the manically delighted "Wonderful" lopes forward loonily between choreographed high kicks, the voice and clarinet arrangement of "Yellow Blinds, Cream Shadows" flutters down to the ground like a breath-blown whirligig and, aided by marimba, "We Might Revolve" spins itself dizzy. The liner notes of Reward use the umbrella term "percussion" to describe strange assortments of instrumentation. The syncopated closing section of "Mother's Mother's Magazines" matches Krautrock in terms of hypnotic effect. On "Magnificent Gestures," varied scrapes across a guiro punctuate each bar like funny punchlines.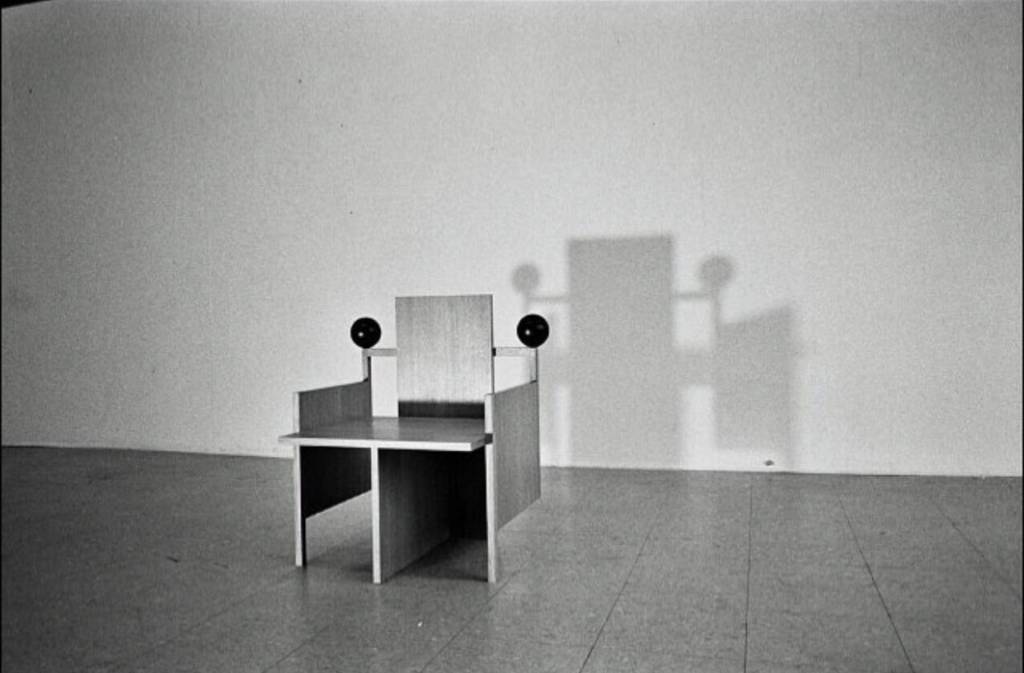 Collaboration: While much popular music views collaboration between artists as a commercial transaction, in the case of Le Bon it's forged by a desire for mutual exploration as much as admiration. Perfume Genius duets with her on Mug Museum's "I Think I Knew," while Kurt Vile provides guest vocals on "Magnificent Gestures." Under the name Drinks, Le Bon has made two rangy albums with the Bay Area's Tim Presley; 2018's rural France-set Hippo Lite frequently spikes a Young Marble Giants vein amid musique concrete touches like typewriters and chirping birds.
On the Crab Day tour, Le Bon and her live band doubled as the improvisational opening act Banana, who've put out an album that can be found on Bandcamp. She's also added her signature as a producer to albums by Presley and most notably the Atlanta-based Deerhunter; on this year's Why Hasn't Everything Already Disappeared?, the runaway piano bridge of the standout track "What Happens to People?" has her stamp all over it.
This collaborative spark extends to Le Bon's music videos. The one for Mug Museum's "Duke" is a tour diary that doubles as a magic act before turning into a VHS slasher film. Beginning with Crab Day, Le Bon has worked with the British visual artist Phil Collins, creator of the international Smiths karaoke series "dunya dinlemiyor." The pairing has reached its zenith to date with the poignant video for Reward's "Home to You," a community portrait of the Lunik IX neighborhood in the Slovakian city of Košice that one could argue is one of 2019's best films. Moving away from and then back to an orchestral version of the song performed by young and old at a local music conservatory, Collins captures grace notes of good humor, youthful energy and aged resilience in the face of poverty.
Humor: It's hard to pinpoint Le Bon's sense of humor with the right adjective. Whimsical? Too cutesy. Droll? Only in the common but contested usage of the word, and it doesn't run bone-dry. Wry, maybe? It's been there from the beginning. Me Oh My's "Terror of the Man" mines the ambiguity of its title—is she describing being terrified, or gently mocking a man's heightened state of fear? Reward includes a song titled "Sad Nudes."
A key to her peculiar humor might be found in a couplet within "The Light" on Reward: "You must die a little/You must exercise." The first line ascends and descends like hopes being dashed, while she half-sings the second line with a dubious tone. Time and time again, her plummy, slightly questioning voice adds a bemused quality to the words she's singing. She also is fond of toying with deliberately off-key notes, or as in "Duke," testing her vocal limits, climbing the scales to see exactly how high she can go.
But the humor in Le Bon's music also springs forth from her guitar. "Nervy" and "zany" are two words writers have used to describe her riffs. Over a slightly cuckoo rhythm, a riff halfway through the wittily off-kilter "Magnificent Gestures" attacks the ear like a cartoon mosquito. By the time of Mug Museum, Le Bon's increasingly individual guitar style had that of Television's Tom Verlaine as its closest relative. Not exactly shabby company. "I can always tell when it's her playing guitar," Jeff Tweedy of Wilco told Pitchfork back in 2015. "Whenever I try to figure out her guitar parts, they're way harder than they sound."
Elocution: Le Bon may make rock music, but she doesn't vocalize like a rock singer. An NPR writer commented on her "thickly Welsh voice," but to this ear, her singing is marked by a bell-clear elocution that means most every word is clearly heard. In fact, if there's any vocalist Le Bon reminds me of, with her well-rounded long vowels, perfect, stately diction and hint of mirth, it's Billie Holiday's personal favorite jazz and cabaret singer, Mabel Mercer. It's almost a four-hour trek from Mercer's Northern birthplace of Burton on Trent to Le Bon's town of origin Penboyr, so go figure. Anyway, Wales is known as the "Land of Song."
What matters is that Le Bon's melodic choices as a singer and lyricist are simultaneously signature and hard to predict. One example is the aforementioned "Duke," which reaches a climactic vocal height, perched on the recurring word here, that is comical. Another is a moment between consecutive choruses on Reward's "Home to You," when sound slips away and Le Bon lets out a delighted sigh.
Progression: Le Bon gets better—and more idiosyncratic—with each album. Time will tell, but Reward is perched on the precipice of masterpiece status. The mark of an artist who is always up for a new challenge, its keyboard-based compositions are a departure from earlier guitar-centered works.
The paradox is that Le Bon's growth and progression as a musician is increasingly suffused with a sense of loss. Mug Museum was composed after the death of her maternal grandmother. She's been both candid and vague about the fact that Reward was written after receiving some bad news while on tour in Miami. That its opening track takes the city's name, containing mi ami, as its title and one-word chorus suggests a romantic breakup. (Me, oh my.) That suggestion grows stronger on Reward's second track and first single, the casually regal "Daylight Matters," with its combo of synth, sax and mellotron suggestive of Bowie's Berlin era.
From Wales to Los Angeles to NorCal to southern France to Marfa, Texas and back again, Le Bon is a creative globetrotter. But more than a realization that you can't go home again, "Daylight Matters" is defined by a hard-won awareness that home, especially one shared with a beloved, is always a temporary zone, forever ineffable and inexorable. Haunted by the fact that a cherished memory is "never not there," here Le Bon's lyricism is piercingly direct and simple. "Love you, I love you, I love you, I love you/But you're not here," she sings, "Love you, I love you, I love you, I love you/But you've gone." Left off the lyric sheet is the bridge's broken murmur of "come back." If you know the pain of a rare intimacy irrevocably damaged, this one's for you.
CATE LE BON
July 9, 7pm, $16-$18
The Chapel, SF.
Tickets and more info here.