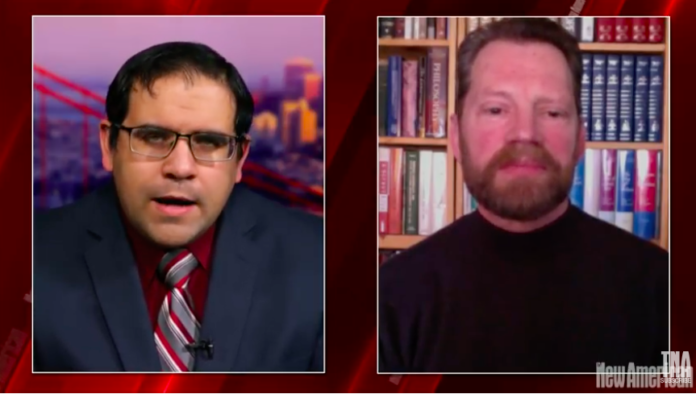 The role of law enforcement in the district attorney's race has become a political issue as the SF Police Officers Association endorsed, then unendorsed, Leif Dautch – and the Deputy Sheriffs Association posted a video from the John Birch Society opposing Chesa Boudin.
Yeah, that John Birch Society– the 1950s-era group that promoted Red Scares, opposed the Civil Rights Movement saying it was created by Communists, and has long been so far on the right-wing fringe that nobody took it seriously.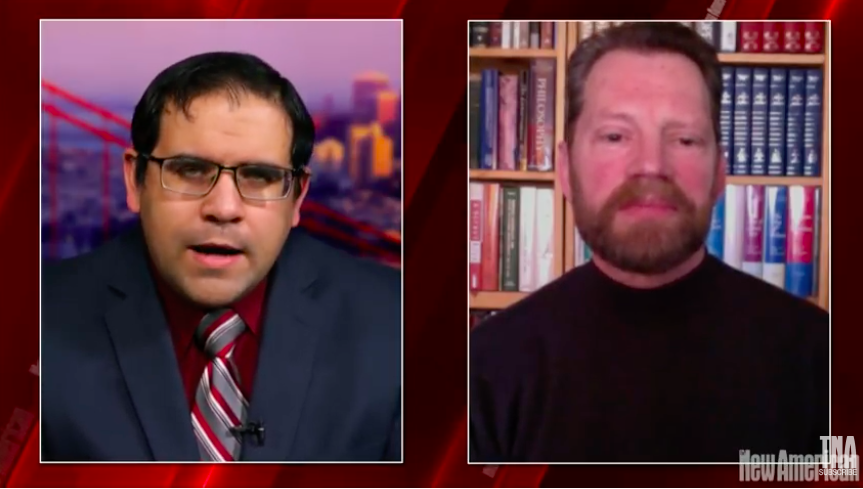 That John Birch society that is now making a comeback under Trump.
Let's start with the cops.
Dautch, who is a deputy attorney general, met with the police union "as a matter of courtesy," he told me, since the POA had already donated money to Nancy Tung, an Alameda County deputy DA and he assumed she would get the nod.
"I led with police accountability," he said. "I was a little surprised when they called to say they were endorsing me."
Now: I understand that Dautch wants to reach out to everyone – but I can't imagine why any candidate for public office in San Francisco today would want the endorsement of the POA. That group has become so toxic that their name in a campaign is political poison.
Then Dautch apparently said something wrong, because without telling him, Michael Barba reported in the Ex, the union withdrew its endorsement.
Dautch told me he had hoped that under new leadership, the POA might have changed – "but clearly the way they have behaved shows this is the same old POA."
Dautch, however, has the support of the SF Deputy Sheriff's Association – and the group just posted on its Facebook page a bizarre video from The New American Magazine, the publication of the John Birch Society.
The post says "share if you care."
The video is almost like something out of the Witch Hunt Days; it's a paranoid rant laden with references to Marxism, Fidel Castro, Ho Chi Mihn, and Mao. One of the subheads says that the "son of terrorists is running for SF DA – is Soros supporting him?"
I don't believe George Soros has any role or interest in the San Francisco district attorney's race.
"It's full of inaccuracies and the worst kind of fake news," Boudin told me. I'd go beyond that: It's something out of a deeply dangerous and discredited time, something you might expect from Joe McCarthy or J. Edgar Hoover. I can't believe that anyone in San Francisco would take this sort of thing seriously. Except that the Deputy Sheriffs Association did.
I called the association and left a message; they haven't called me back.
I called Dautch yesterday, and he said he hadn't seen it. Tonight he told me he still hadn't seen it and had no comment.
Boudin told me that he did not seek the endorsement of the POA. He said he filled out the questionnaire for the sheriffs association, out of courtesy, but declined their request for an interview.
"I respect the rank-and-file members of law enforcement," he told me, "but I don't think the current politics of these two organizations represent San Francisco values."
Suzy Loftus, former Police Commission president, said she didn't seek the POA endorsement. She went for an interview with the sheriffs, but said she didn't expect their support.
Her campaign put out this statement last week, when the post first went up:
A video is circulating on social media attacking Chesa Boudin and his family by a Wisconsin-based website that acknowledges its 'editorial point of view' and
routinely refers to San Francisco as a 'nanny state.' As a native San Franciscan who is raising my three daughters here, I am proud of our city and
the values we stand and fight for every day. I call for a positive campaign on the issues facing our city.
Personal attacks have no place in this campaign. This race is not about the actions of any
candidate's parents. San Francisco voters will judge each candidate by their own history, track record, experience and vision for addressing the many safety and justice issues facing our city. I look forward to a lively campaign season where we debate ideas on how to make San Francisco the most safe and just city in America."