Patrick Makuakāne, the founder and director of the Hawaiian dance company Nā Lei Hulu i ka Wēkiu, wants to keep traditions of the dance form intact. He also uses modern music to add another dimension to hula. 
For example, one of the signature songs his company performs is "I Left My Heart in San Francisco."
"You might think, 'That doesn't sound like hula at all,'" he said. "But it's very similar to Hawaiian and hula songs in that it professes a love for a place. I can't tell you how many hula songs say the exact same thing, so there's a natural connection that feels authentic."
Makuakāne said traditional artists contemporizing their art while keeping its integrity intact fascinate him.
"Hula is always accompanied by poetry and the dance adds power and resonance to the words. If you took away the poetry no one would understand what the hell you're talking about," he said. "As a modern day Hawaiian living in San Francisco, sometimes you use different words, but they all stem from a traditional place."
When he first took a hula class at 10, Makuakāne hated it. 
"I couldn't run far enough from it," he said. "In high school, I joined the Hawaiian club because I wanted to play Hawaiian music at my family's luaus. They said you have to learn hula and if you don't want to, there's the door. After two weeks, I was hooked. I felt a connection to my culture, I'd never felt before and to dance your story is very powerful."
Makuakāne is now a co-artistic director of the San Francisco Ethnic Dance Festival (July 6,7,13,14), where artists dance stories from countries including China, India, Japan, Liberia, Mexico, the Philippines, Republic of Congo, Tahiti, Egypt, and Uzbekistan.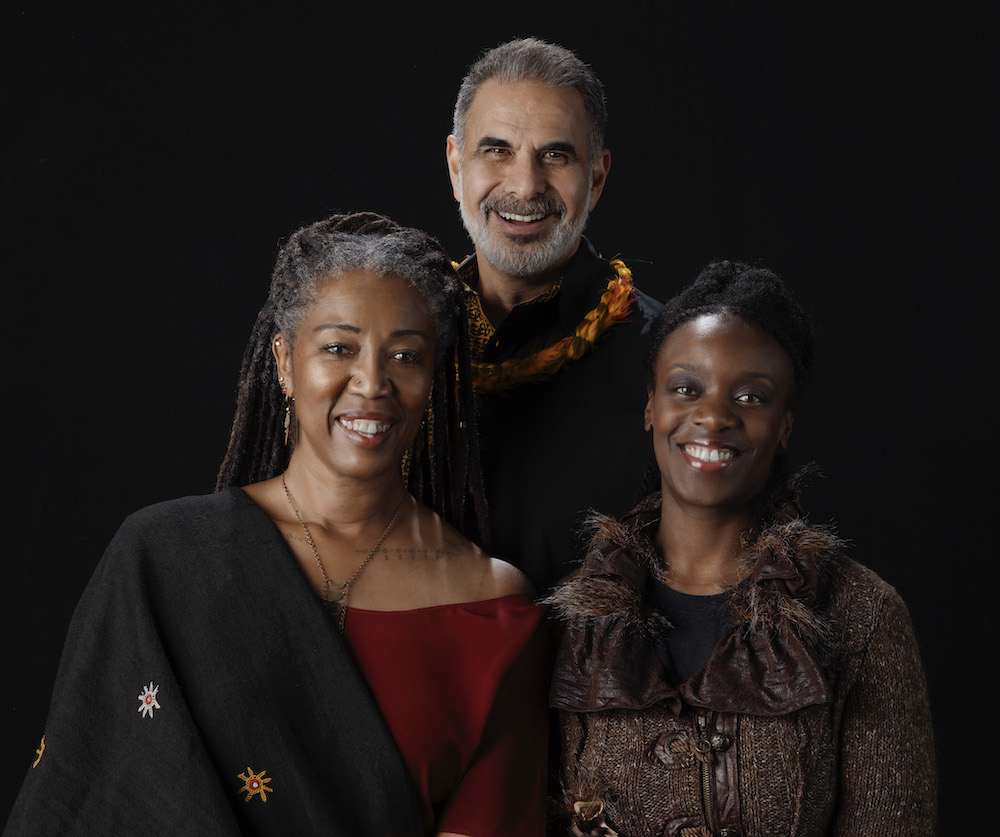 Niharika Mohanty is the Artistic Director of Guru Shradha, one of the 28 groups performing at this year's festival. They will perform with Antara Asthaayi Dance and Navia Dance Academy, each doing a different form of Indian classical dance—odissi, kathak, and bharatanatyam.
Mohanty grew up in Canada and starting studying odissi, the oldest surviving dance form of India. Her parents came from the state, Orissa, where it originated, and she always felt connected to it. As a young woman, she went to India and trained with Kelucharan Mohapatra, who is credited with reviving the dance form. 
 It was demanding, but completely worth it, she says. 
"It was almost like he chiseled dance sculptures out of me," she said. "You have to develop beautiful and graceful upper body movements. There's some relation to ballet in that in the lower body there's a lot of footwork while the upper body is very fluid, and they're in complete isolation from each other."
Mohanty first learned of the festival from banners in San Francisco, and she started performing in it in 2008. 
Getting a spot in the festival lineup isn't easy, Makuakāne says. 
"When I first started in the festival in the '80s, it was a lovely showcase of traditional arts—sweet, nice, and community-driven," he said. "Through the years it's transitioned into a vibrant showcase of technical excellence. You have to audition to get in, and every year people notice the bar is being raised. You get a 10-minute space to audition, and many people work for a year on that 10 minutes. About 100 groups try out for not even 30 spaces. People want to be excellent representatives of their culture, and they step with their best foot forward."
At the end of the festival the dancers all come together onstage and then go out into the audience. Introducing people to different dance forms is inspiring, Mohanty thinks. She saw that when she took her son when he was three. 
"He was completely absorbed, and his eyes went back and forth across the stage. The Chinese Lion Dance had such an impact on him and he was moved by the drummers and how the lion moved his head, and afterwards, he was moving his hands like he was drumming and moving his head like the lion," she said.
"The finale is incredible when you see everyone together, and you really feel like the world is a small place. It's like the peaceful feeling reaches more people because it's not verbal." 
SAN FRANCISCO ETHNIC DANCE FESTIVAL
July 6,7, 13, 14
Zellerbach Hall, Berkeley
Tickets and more information here