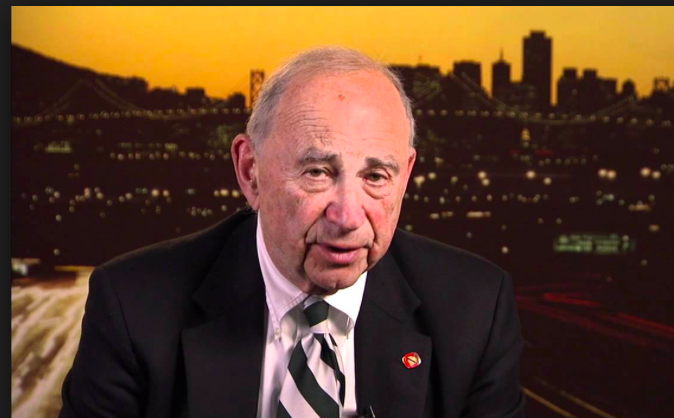 The idea that former state Sen. Quentin Kopp is planning to challenge incumbent Scott Wiener sets up some fascinating political possibilities.
I talked to Kopp, who is also a retired judge, this week and he told me he is completely serious. At 91, he's ready to run another major campaign. "And people are already calling me up saying they want to donate money," he said.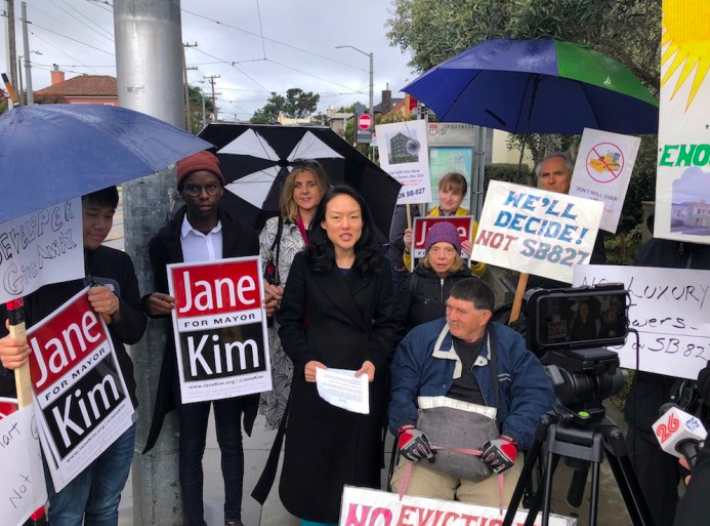 There are obstacles: State law now limits anyone to 12 years total in the state Senate or Assembly, and Kopp has already served 12 years in the Senate. But the current law was passed after he left. "If anyone brings that up and objects, we will litigate," he said.
So first a court will have to say he can run, and an adverse ruling would short-circuit any campaign.
But if he prevailed, Kopp said he would go after Wiener directly on his attempts to force the city to upzone to allow more market-rate housing. That will be popular in the more conservative parts of the West Side, where Kopp has also been popular for decades.
Wiener beat progressive Jane Kim for the Senate seat in part by getting the support of Republicans and conservative Democrats on that side of the district.
But those voters — for a lot of reasons, some good and some bad — don't like Wiener's current approach to housing.
Most of the time, state legislators from SF run effectively unopposed. You win the first time, you stay until term limits force you out or you run for a higher office.
But what happens if Kopp is allowed to run and challenges Wiener on housing and local control (Kopp has always been an advocate of local governments controlling local decisions – and actually supported former Sup. Harry Britt's legislation in the early 1980s that would have imposed rent controls on vacant apartments in SF, and he told me he supports the repeal of the Ellis Act and Costa Hawkins) – and then another strong candidate challenges Wiener from the left?
The March 2020 election will be open primary, meaning the top two vote-getters from any party will advance to the November election. There will be a Republican in the race, but that person won't get many votes (especially if Kopp is running). So what if Kopp takes the conservatives and neighborhood activists who hated SB 827– and a progressive candidate runs saying Wiener is on the side of the real-estate interests – and the incumbent gets squeezed from both sides?
Former Assemblymember Tom Ammiano told me that, with the race suddenly looking like it could be open, he is actively looking for a progressive candidate to take on Wiener.
The reality is that Kopp has a long mostly conservative record on both economic and social issues (as recently at 2013, he told the Examiner he didn't expect he would ever attend a same-sex wedding) and I'm not sure he would have any chance of beating Wiener one-on-one in a district that includes all of San Francisco and a little bit of the Peninsula. But could he take enough votes from Wiener on the West Side to let a progressive take enough votes on the East Side and leave Wiener out of the running in the general election – which would then clearly go to the progressive candidate?
Long shot, maybe. Kopp may not be able to run under term limits. Wiener has the strong support of the mayor, would have unlimited money and the power of incumbency and would seek to marginalize Kopp as someone out of touch with today's politics. Kopp has only limited support among progressive voters.
But in a three-way race with a serious contender on the left – who might agree with Kopp (for every different reasons) on the failures of Wiener's approach to housing?
Who knows?