The Trump administration's latest string of changes to immigration policy have created widespread confusion and fear for immigrant communities — but organizers are fighting back.
Advocates and Congressional leaders have teamed up and are mobilizing to challenge the Trump administration's new "public charge" rule announced on August 12th.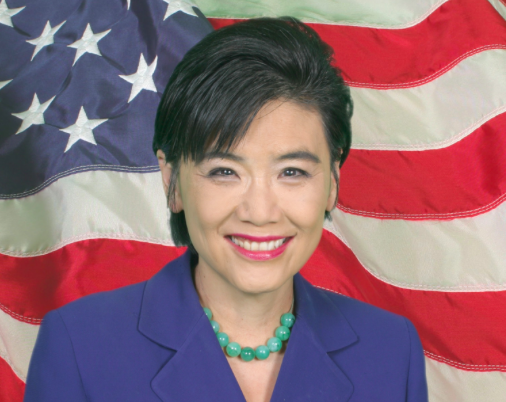 According to the National Immigration Law Center, public charge is a term used in immigration law to refer to a person who is primarily dependent on the government for support.
People who fit that description are often denied green cards and considered ineligible for legal immigration.
The proposed rule would change the definition to a person who receives any public benefits. It would also expand the type of benefits and government programs considered, and include food stamps, housing vouchers, and Medicaid.
This policy change would also alter the "totality of the circumstances test," which is used while making a public charge determination. Changes may include reviewing income, physical or mental health conditions, poor credit history, English proficiency, and other criteria during a determination.
This proposal would mark a significant departure from current US policy. According to Congresswoman Judy Chu, since 1999, the only benefit that had been considered in determining whether someone could become a public charge were cash assistance programs, such as SSI, TANF, or government funded long-term institutional care.
In all, advocates say this proposal threatens millions of immigrant families, many of which are disproportionately families of color, from accessing health care, nutritious food, and stable housing if they want to seek legal status to remain in the US.
This change is scheduled to go into effect on October 15th, but advocates are attempting to block or delay its implementation.
"We've been preparing for this day since the beginning of the Trump administration and we've been fighting back in every way that we can," said Connie Choi, strategist at NILC and campaign field manager for Protecting Immigrant Families during a telebriefing hosted by Ethnic News Media and PIF on Thursday morning. "We've been engaging on multiple fronts— triaging questions from directly affected community members, engaging in advocacy, and suing the government in the courts," she said.
According to Choi, NILC and other legal partners have sued the Trump administrationover this public charge rule and seek to block the effective date in October. She said that NILC and the plaintiffs believe that this proposal violates the Administrative Procedure Act and the equal protection clause of the Fifth Amendment of the Constitution. The NILC's complaint was filed on August 16th and a motion for preliminary injunction was filed on September 4th. If this motion is granted, it will block the rule from taking effect on October 15th while the matter is discussed in court.
Chu said this latest proposal is but one part of a steady stream of anti-immigrant policies flowing from the White House. However, out of all of the changes in immigration policy posed by this administration, advocates believe that the public charge rule change would have the deepest, widest, and most long-term impact on our country and democracy.
"[This rule] puts a price tag on entering America and will make it more difficult for immigrants to get green cards or adjust their status if they utilize benefits such as Medicaid, housing assistance, or SNAP. This means more hunger and more sickness," she said.
In response to the public charge rule change, Chu has introduced The No Federal Funds for Public Charge Act (HR 3222). According to Chu, this bill would ensure that no federal dollars go towards implementing this regulation. HR 3222 already has 92 cosponsors and strong support from many community advocates, and it continues to grow each day as community members put pressure on elected officials to fight back against this policy.
Advocates have shared how the proposal has already begun to impact immigrant communities.
Though Trump's administration has framed this change as a way to promote immigrants' independence and self-sufficiency, advocates are concerned that this rule change could discourage immigrants from seeking necessary assistance. So far, advocates have been proven right; people have already begun to disenroll from public benefitsfor fear of jeopardizing their immigrant status, putting children and families at greater risk of poverty and poor health outcomes.
"The level of fear around this rule, even before it goes into effect, is palpable and demonstrable," said Lisa David, President and CEO of Public Health Solutions. "The level of confusion in these communities is extraordinary… people are confused about what's real," David shared.
There's a lot of misinformation being spread, but advocates have suggested that people check out NILC's community messagesto get a more comprehensive understanding of the public charge rule. They've also shared the following messages:
Don't panic: Fight fear with facts, stay informed, know your rights: The rule is not yet in effect and it may not apply to you. Exempt immigrants include: refugees; asylees; survivors of trafficking, domestic violence, or other serious crimes (T or U visa applicants/holders); VAWA self-petitioners; special immigrant juveniles; and certain people paroled into the US.
Benefits received when people are in one of these statuses will not be counted against them. And lawful permanent residents (people with green cards) are not subject to a public charge test when they apply for US citizenship.
The rule does not consider health, nutrition, and housing benefits that are used before the effective date of October 15, 2019. Additionally, the rule only applies to the applicant and not the applicant's family members.
Don't make rash decisions: In order to avoid losing crucial programs that may be fundamental to your family's well-being, don't make rash decisions. Use of public benefits will not automaticallymake you a public charge. Speak to an immigration attorney (preferably from a community-based organization) before going on or off public benefits or before adjusting your status to better understand your situation.
It's not over: Advocates are pushing back on all fronts and are using every tool at their disposal to stop this rule from taking effect, especially in court and through legislation.
Join the fight: Write to Congress and urge elected officials to co-sponsor HR3222.
For more information, check out the resources here and here.