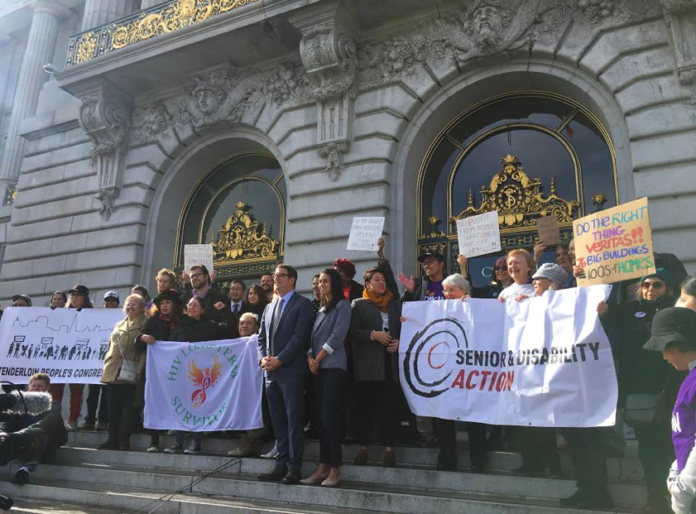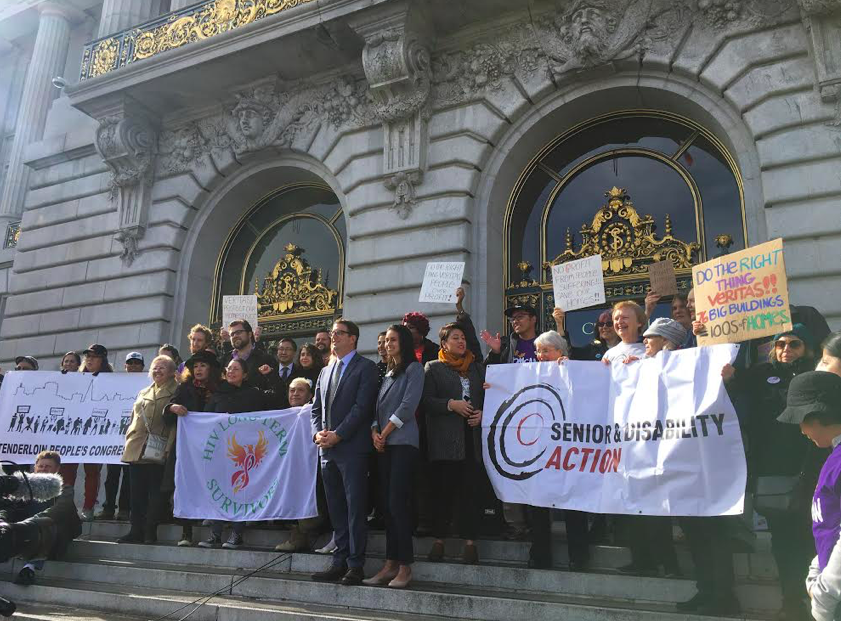 Supervisor Dean Preston is demanding that one of San Francisco's biggest landlords, Veritas Investments, halt the sale of 76 buildings in the hope that the city can develop plans to purchase some of the 2,164 units of housing.
It the city or local nonprofits could take over a significant number of these suddenly-available properties, it would be one of the most dramatic moves in modern SF history to shift apartments from the speculative market to stable, permanently affordable housing.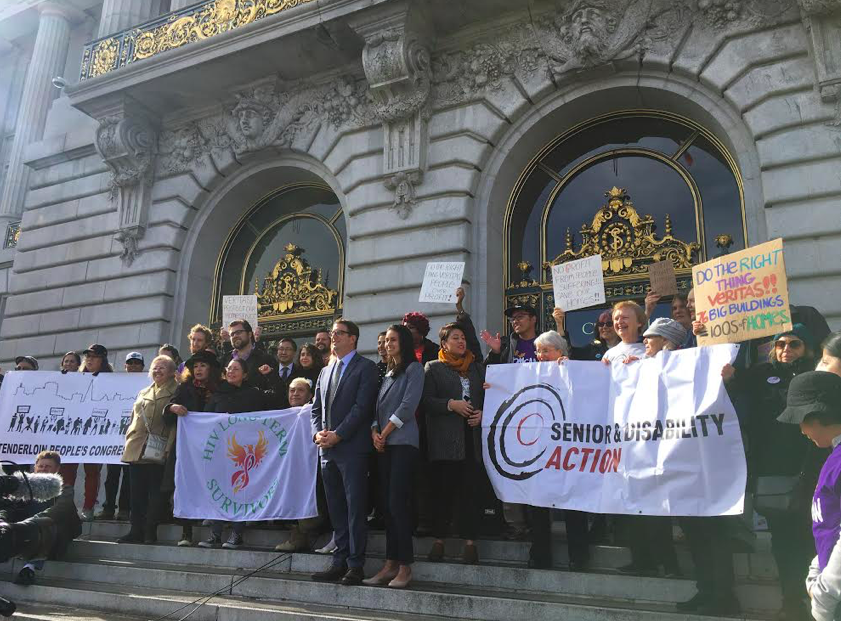 In a formal letter that was delivered to Veritas CEO Yat-Pang Au, Preston requested a pause on efforts to market or sell the buildings on the private market for a period of 60 days and for Veritas to enter into negotiations with the city to protect Veritas tenants. Negotiations would include sale of the buildings to the city, nonprofit organizations, and the San Francisco Land Trust.
If left to the competitive market, "it will inevitably be another massive corporate investor who will buy the buildings," said Preston. "The homes of San Franciscans are more than just commodities to be bought and sold for profit."
The District 5 supervisor was joined by Supervisors Shamann Walton, Sandra Lee Fewer, Matt Haney and Hillary Ronen in calling on the company to act responsibly and negotiate with the city on the sale. Possible funding sources are yet to be determined.
Fewer announced she will be calling for a hearing on the landlord practice of bundling multiple passthrough rent increases and the impact that practice has on tenants at Tuesday's board meeting. It's a practice that Veritas and other large landlords engage in.
Veritas, which also goes by the names of Green Tree Properties and Rent SF Now, owns close to 300 properties around the city, most of which were acquired during the financial crisis from another large real estate company owned by the Lembi family.
Most of their units for sale are rent-controlled, coveted by tenants and scorned by landlords. It is an incredible opportunity for both tenant advocates and real estate moguls alike, though with two opposing motives. The tenants and their advocates want to preserve affordable housing; the speculators want to vastly expand their housing portfolios in one of the hottest markets in the country.
Tenant advocates are concerned that the sale of these properties will lead to increased tenant harassment and rent increases to force tenants out of rent controlled units, which Veritas has come under fire for in the past. "They buy buildings, push out tenants, and resell to a different landlord so that the next landlord can do the same thing," said Fred Sherburn-Zimmer, executive director of the Housing Rights Committee of San Francisco.
Indeed, buildings are much more lucrative when they are vacant. While Veritas buildings are part of the forty percent of renter-occupied housing that are under rent control, rent increases can be set at any price once a tenant vacates that unit.
That's because a statewide law, Costa Hawkins, prohibits local government from extending rent controls to vacant apartments. Tenant groups failed to repeal the bill in 2018.
Former Veritas tenant Gundvand Shah, who has lived in his apartment for more than four decades in Lower Nob Hill, has experienced it in his own life. Veritas bought his building in 2014 and sold it for $6 million dollars than the purchase price. Says Shah, "The goal is always the same: to get as many tenants out as possible." Although the San Francisco Land Trust attempted to purchase the building, the organization didn't have enough capital to do so.
San Francisco legislators passed the Community Opportunity to Purchase Act to give nonprofits the first opportunity at buy in situations like this one. While several affordable housing nonprofits considered purchasing some of the 76 Veritas buildings, none ended up actually putting in a bid.
Fewer said that it would be "impossible" for nonprofits to assess if their ability to purchase given the short time frame and the vast number of buildings put on sale.
Preston has given Veritas until Friday to respond to the letter.