As we enter week five (I think?) of this pandemic, one thing's for sure: nothing is the same. So as noteworthy days arrive we are, at least for now, looking for alternative ways to enjoy the occasion. So far, St. Patrick's Day and Groundhog's Day have been relatively easy to let slide for a year, and many people found ways to enjoy Easter via their phones and computers.
Well, the big one is coming up next week, and I'm not sure if I can handle it. How can I celebrate 420 without hanging with my homies getting majorly stoned and eating a bunch of food!!??
I mean, come on, coronavirus! I missed Hunky Jesus, this year, and after being in isolation, any outside guy in a facemask looks like Patrick Swayze strutting his stuff in Dirty Dancing. Don't get me started if he is wearing those sexy plastic gloves too!
Anyway, I obviously need to find a way of chilling out and getting ready for the best 420 I can muster. 
For those of you uninitiated, 420 takes place on April 20 of every year. It is the high holy celebration of all things ganja, cannabis, weed, maryjane, pot, or whatever you call it. It is a day for blunts, big fatty joints, potent edibles, concentrates, dabbing, big rigs, bigger bongs, good music and munchies.
Legend has it that the day was named after the police code for a cannabis bust, but that is incorrect. Its actual origins are a bit hazy. They throw back to Northern California in the early 1970s and the Grateful Dead where 420 was mentioned at the bottom of one of their posters. Evidently, they picked up the slang word from a group of friends who called themselves The Waldos. In high school, The Waldos would meet at 4:20pm after school to search for an illusive pot field, and eventually the meeting time became code for "smoking weed."
Now to celebrate 420, pandemic style!
First, the prep work. If you have not done so, visit all the websites of your favorite dispensaries. Join their notification program. Some send texts, others emails, which will detail all the sales they are having right now. Believe me there are PLENTY. 
Most dispensaries are offering some form of delivery, and of course there are many delivery services. Check out their specials as well.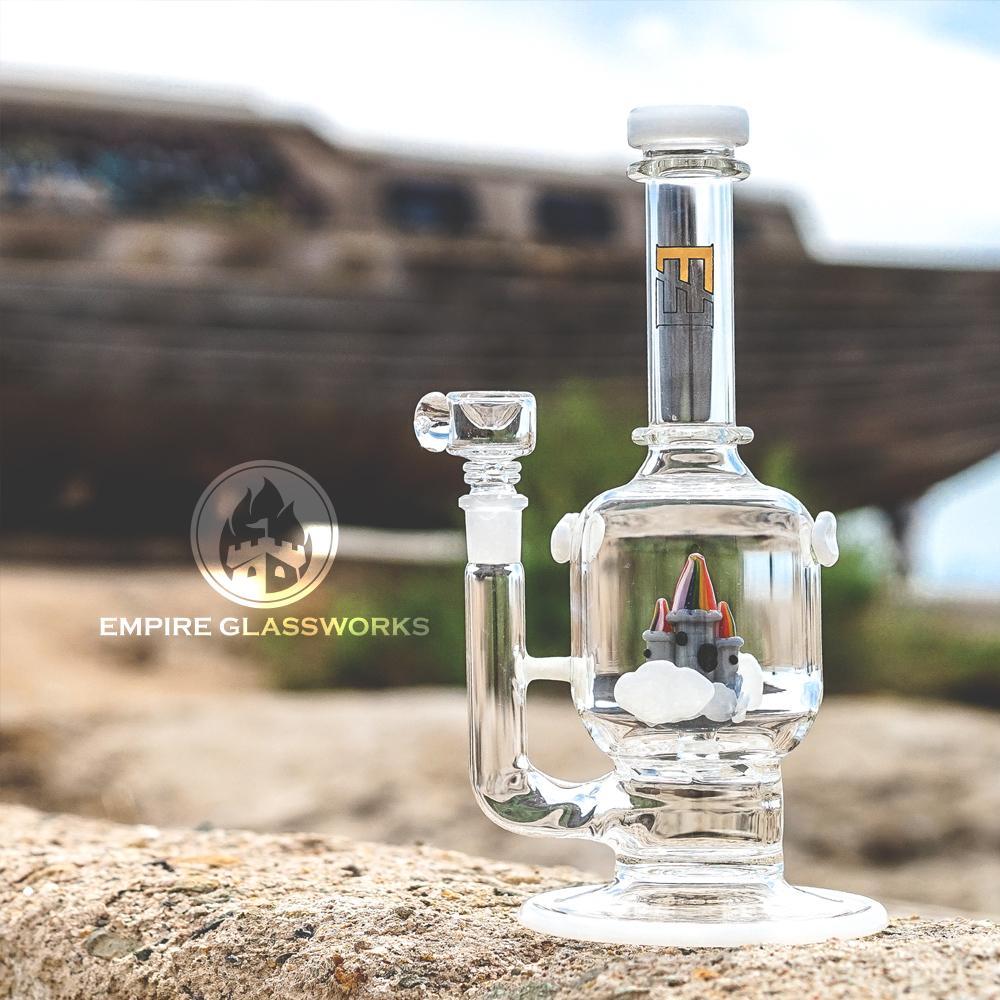 Next, it is a high holiday, why not get a new piece for smoking? Buy yourself a new pipe or bong! I recommend checking out Empire Glassworks. They have great products available from multiple online sellers. Empire sponsors my cannabis party PUFF, and they always have quality pipes, bongs and rigs. There are plenty of websites to shop from though.
As I have recommended countless times, if you want to dab, buy a Puffco Peak. It is portable and easy to use at home. Plus the new ones have carrying cases and won't spill if tipped over. It is currently on sale for $299! If you can't afford it,  get one of your new Zoom sugar daddies to pitch in.
Now it is time to coordinate your search. Last Sunday, I had four separate tabs going, each one with a different dispensary menu. You have time to compare! Find the best deals for what you want.
I have been rolling lots of joints lately. It gives me a little project to do. I must say practice makes perfect, so my skills are at an all-time high (pun intended). 
It is always nice to sprinkle some concentrate in the joint, so why not for 420? A nice crumble or live resin sugar can be easily sprinkled in the flower to make a potent doobie.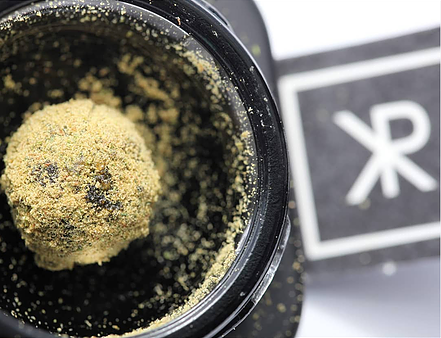 For the bong and pipe set, I recommend adding some celebratory moonrocks or hash. 
I purchased a Kaviar Moonrock for $30 at Grassroots. It's a nice, gooey, potent 1 gram ball with plenty of kick. 
From the same place I also located a Nasha's Dolce Terra Temple Ball of hash (1gram) for $30 as well.
Whichever you choose (or both!!), make a nice nest of flower in the bowl of your pipe or bong. Then sprinkle some concentrate over it. Repeat for as many layers as you like. When smoking, pull gently while lightly lighting the bowl. Puff on it! Make it last until you are sure you get all the good smokings out of the bowl before you pull it through or tap it out. 
If you are concerned about respiratory effects, you could definitely get a good strong edible to celebrate or a medicated soda from Manzanita Naturals. I say this because not only do they make great sodas but they also offer the ever-strong Kwik Eaze shot which packs a 100mg punch in only 2 ounces. Party on, Garth.
Now you are set for your 420 home experience. Que up your favorite music or stoner movie. There will be live programming on 420 on Facebook and Instagram. I saw Urbana was having a live DJ 420 Smoke Sesh. Eaze Delivery has playlists you can download and a movie guide. SPARC is offering a yoga class on Instagram. Just keep an eye out during your research. Everyone will be doing something. If you find something cool, list it below in the comment section, so everyone can see it. 
Taking a moment for shameless self promotion, PUFF, the only queer cannabis social, will be doing a live Zoom show on 420 at 4:20pm. We will put on a fun show with some drag and live music. Follow me on Facebook for the live link or check out the PUFF page! 
I hope I gave you some inspiration on how to make it through this crazy 420. Someday soon we can all be physically close to hang out again with our friends, passing a joint and creating community. 
Finally, please be careful out there. Stay healthy. Many authorities are telling us that smoking cannabis is making us more susceptible to the coronavirus. They recommend edibles. Personally, I am not an edibles guy, so I choose to smoke flower. It calms me and chills me out. If I don't, I will be running starkers around the city screaming at the air. I do this out of my own choosing. You do what is best for you.
Now, it is time to light up that fatty doobie that has been drying next to my computer. I'm practicing for the big day. 
Happy 420 to you all! In cannabis we trust.